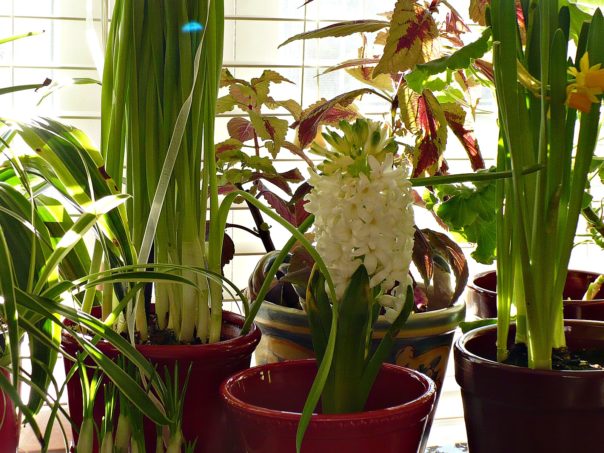 Outside it may be cold and wet, but that doesn't stop me from enjoying a lovely little spring tabletop garden right inside my home. I do some version of this every year (click here to see another).
This year two things are different:
I happened upon a clearance sale on indoor plants  at Lowe's right before they started bringing in their Christmas decorations. So I've added those (good for air quality).
I found a fabulous iron table at Home Goods that I bought for my screened porch but had to find someplace to put it until I can re-arrange things out there.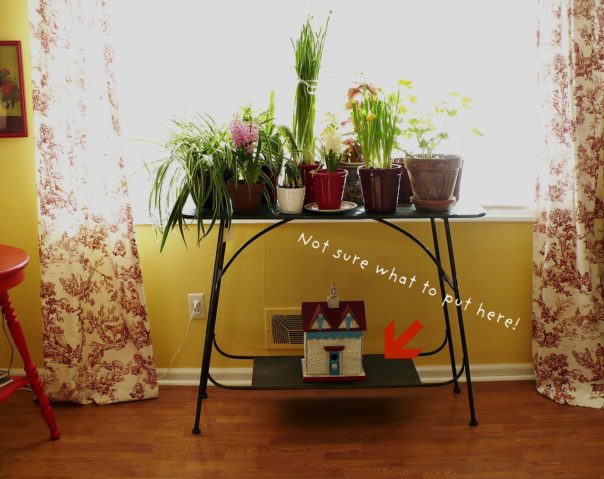 So this year I gathered everything on this table.
Every year, Target/Home Depot/ TJX etc have especially prepared or pre-chilled bulbs  available for forcing into bloom for Christmas. I always do at least one Amaryllis for Christmas and then I go to the after Christmas clearance sales and snatch up the pots of  Paperwhites.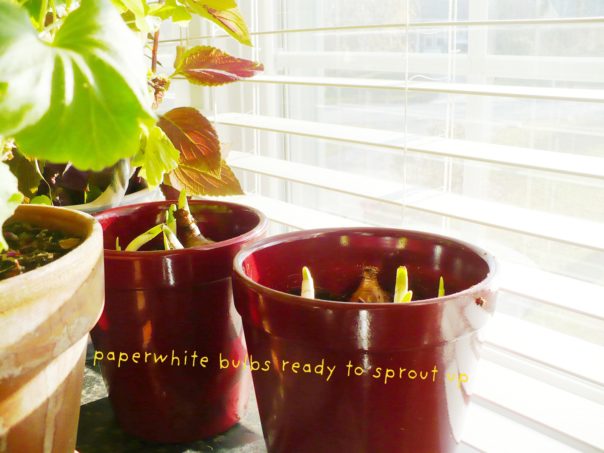 Good plants to coax into blooming indoors before their normal outdoor blooming time are:  Paperwhite Narcissus, hyacinths, daffodils, crocuses, and certain types of tulips.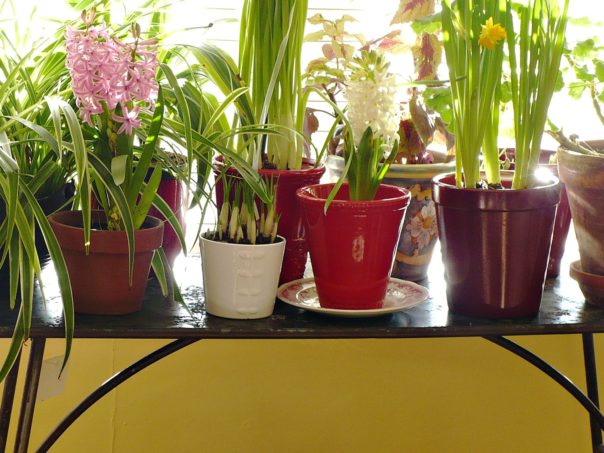 Hyacinths are usually the most easily forced spring bulbs as they can be forced in dirt like mine or water.
I'm sure you've all seen these pretty forcing vases for hyacinths.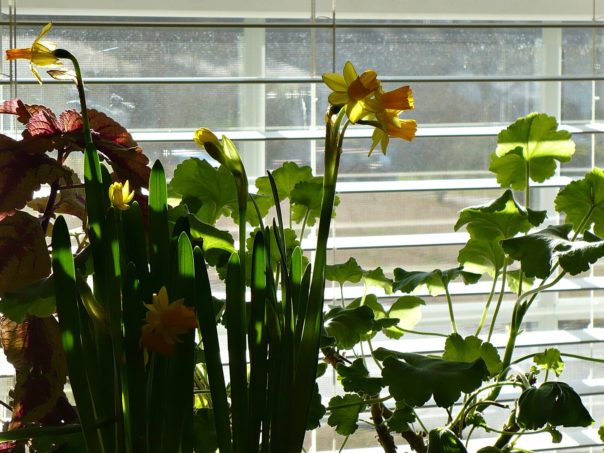 The fragrance from these blooms is just amazing! Every day my husband remarks on how lovely the living room smells.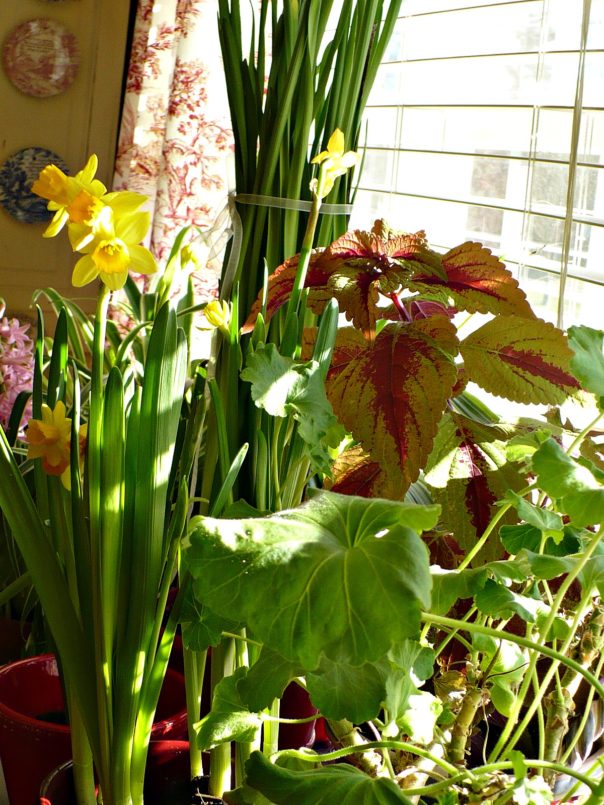 Now I have to be honest and admit that I only force paperwhites. The other spring flowering bulbs I always buy at Trader Joes.  But I see them at other grocery stores all the time. TJ just has the best prices  in my area. Or save money and read up on how to force bulbs yourself.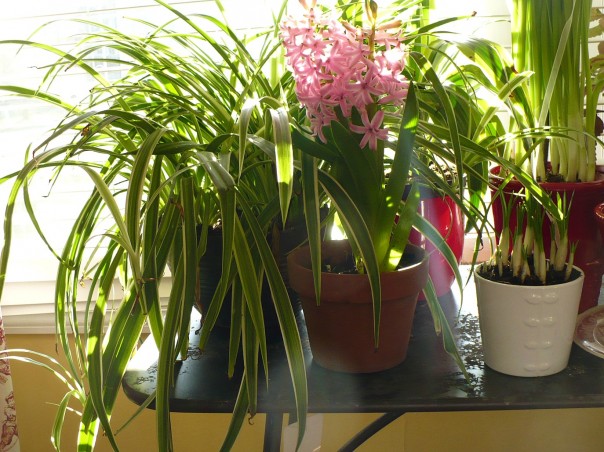 I normally plant everything but the paperwhites (which never come back) in my garden after the blooms fade.  I gradually reduce their water and plant them out in the garden as soon as the ground can be worked. Which for me could be anytime really. If your ground is frozen just keep them in a cool dark room and plant in the spring.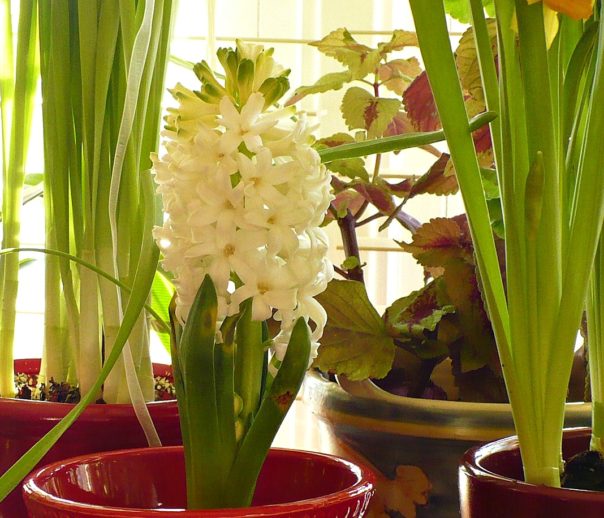 Mine always come back the next year! So I get to enjoy them this year and for years to come.