Don't you love a Dollar Store DIY! You can easily make something great without paying a lot for materials! And some dollar store DIY projects, like this one, are so easy that they only take about 15 minutes! What's not to love about all of that! If you want to do a quick, easy, and inexpensive DIY decor project, then you've got to make this Succulents Trio- Dollar Store DIY!
Disclosure: This post may contain affiliate links to Amazon and/or Etsy, which means that I may earn a small commission from some of the links in this post. Please see our Disclosure Page for more information.
While I got all of my supplies at my local Dollar Tree, you could probably find the same supplies at other dollar stores. Or you could pay a few more dollars and get similar materials at a craft store or possibly Walmart or Amazon.
Succulents Trio- Dollar Store DIY
Supplies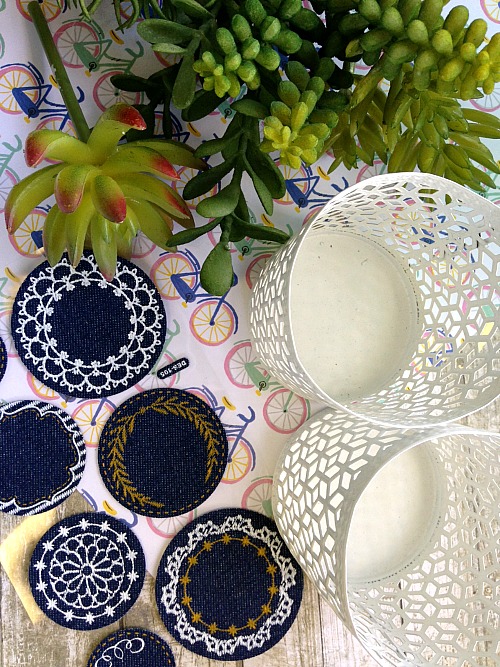 3 white pencil holders (Dollar Tree)
Assorted faux succulents (Dollar Tree)
Peel and stick denim labels (Dollar Tree)
Optional: craft glue
Directions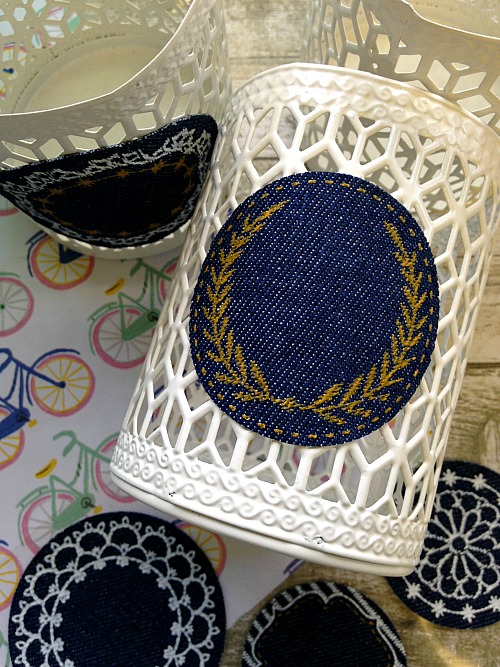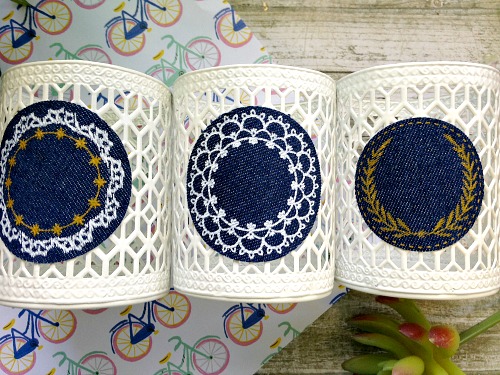 1. Begin by using the peel and stick denim labels to decorate the front of the white pencil holders. These are peel and stick, but if you wish you can add some glue to the back of each label to help it be more secure. Put one label of your choice on each holder.
2. You can now add your succulents. The stems on these are a bit long so you can either cut them down or just bend them to fit. Place two different varieties in each one to add some texture and interest. If you wish, you can tie them together with twine prior to adding them, or you can just let them fall in naturally.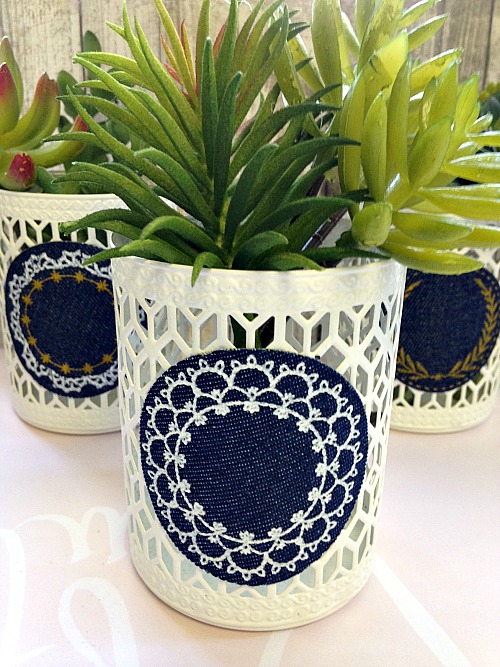 3. To display your succulents trio, just line them up together for the best visual impact. If you wish, you can finish them off with a length of twine around the pencil holder rims, or leave them as-is.
Your dollar store succulents trio is now ready to be displayed! Use it for everyday home décor or even as a shower or party centerpiece!
Have you every done a dollar store DIY project?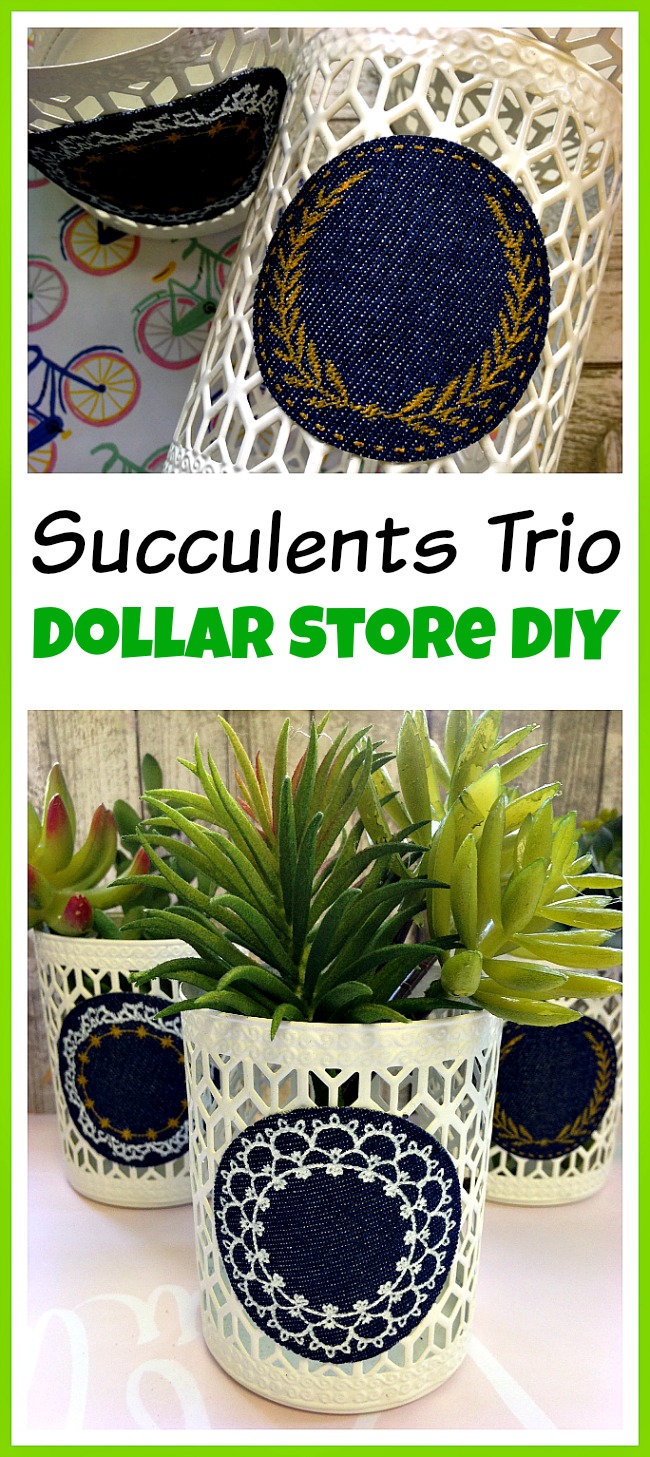 This post contains an affiliate link to Amazon. Please see our Disclosure Page for more information.
You might also be interested in: