It's been a while since I've taken you for a stroll through my garden. I thought you all might like to see how it's looking this month.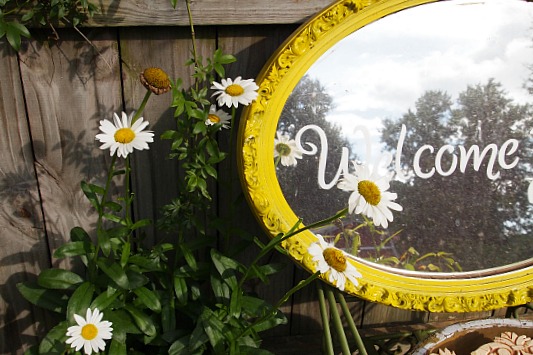 We've had lots and lots of rain! So everything is growing very nicely.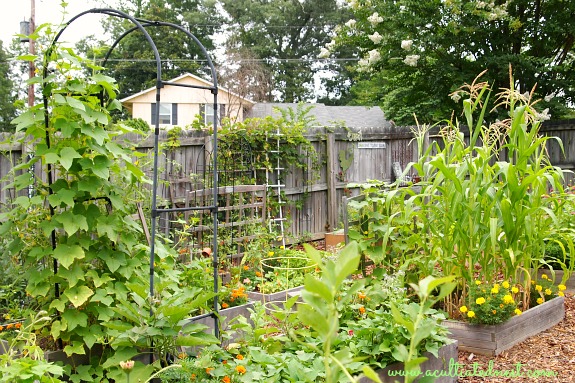 Disclosure: This post may contain affiliate links to Amazon and/or Etsy, which means that I may earn a small commission from some of the links in this post. Please see our Disclosure Page for more information.
My veggie garden is looking very lush since we've had so much rain. The cucumbers are loving it but the pumpkins and zucchini not so much!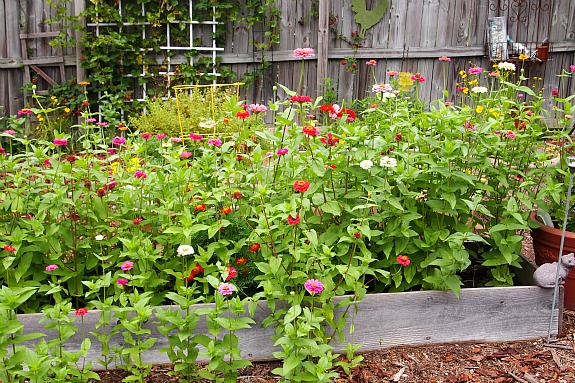 My flower bed is so full of zinnias you can't hardly see the other flowers in there!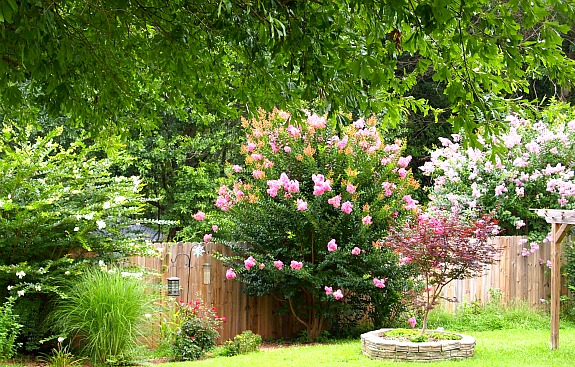 The crepe myrtle are just popping with color. I love these trees so much! You can get a variety of color and the size is easy to control.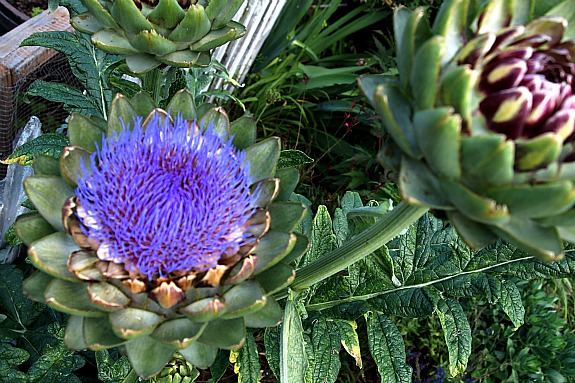 This is what happens to an artichoke when you don't pick it. Isn't it pretty!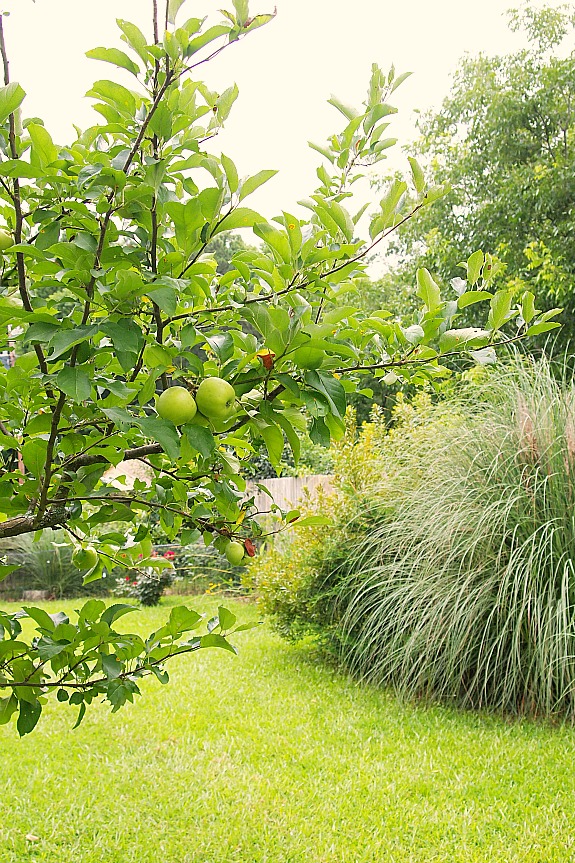 There are apples on one of my apple trees the others are too young.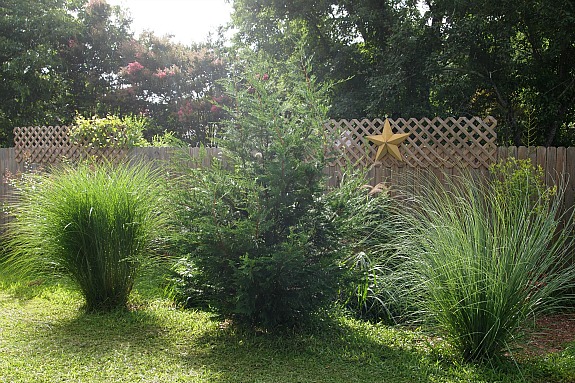 The ornamental grasses I planted last year are doing really well thanks to all the rain.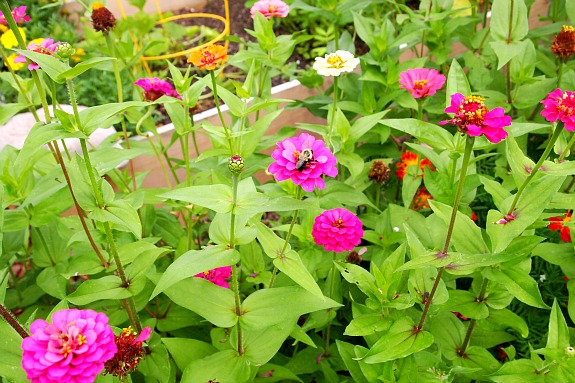 Hope you enjoyed the stroll with me!