Today I'm back in the dining room! We have had so much rain that I run out and quickly do gardening stuff when I can but by afternoon it's either raining or so humid you can sweat just standing still! Anyway, I said at the beginning of summer that this was my summer of organizing. So I was working on  organizing my kitchen one afternoon and moved some glasses that we don't use often into my dining room….you know how it goes!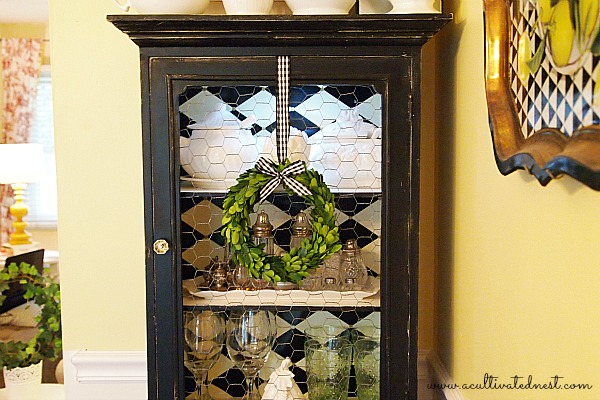 Disclosure: This post may contain affiliate links to Amazon and/or Etsy, which means that I may earn a small commission from some of the links in this post. Please see our Disclosure Page for more information.
Changing one thing leads to another, leads to  re-arranging my entire little black china cabinet!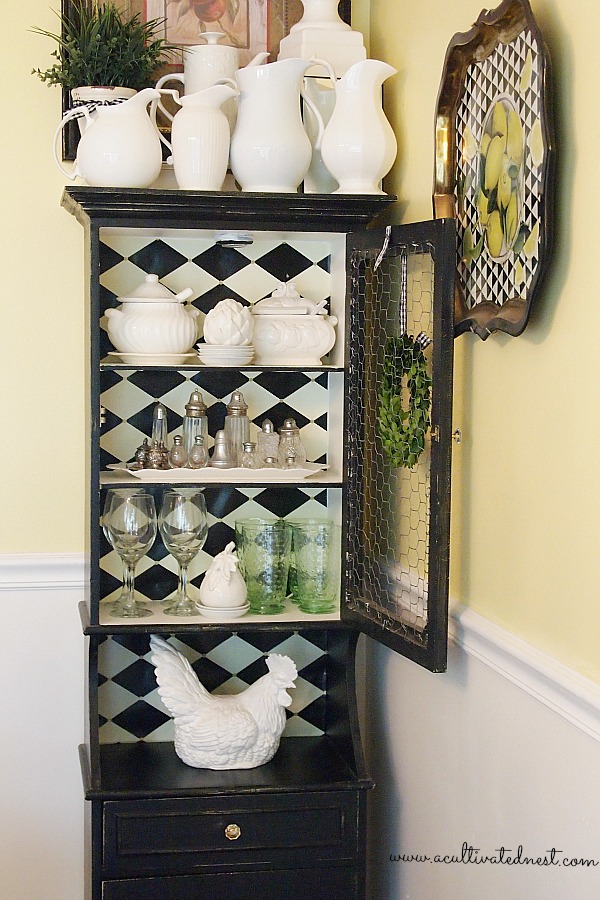 I put some wine glasses and some other glasses that we don't use very often on the bottom shelf of this cabinet  because I needed space in my kitchen cabinets and of course I then had to re-style the whole thing!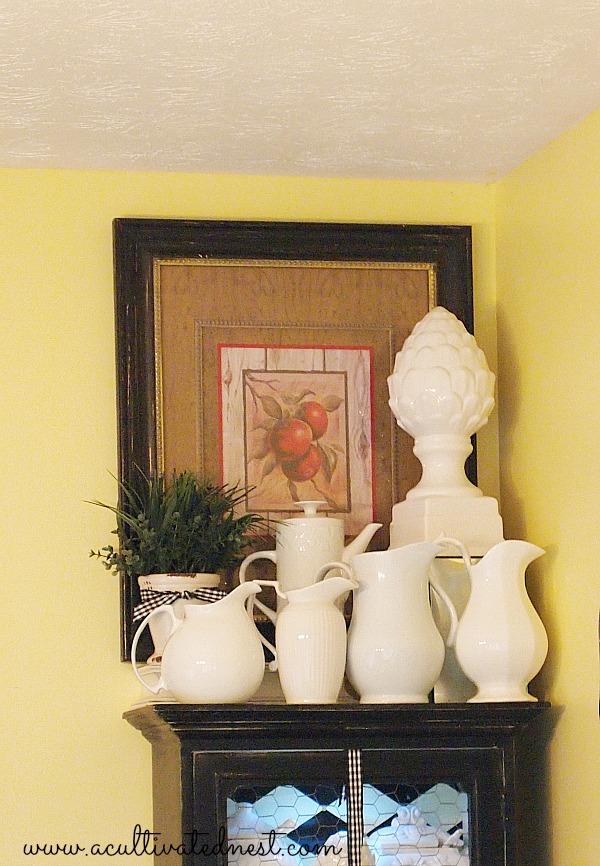 I usually keep my collection of white pitchers on top. I added a big white artichoke finial that I got years ago from Goodwill and a little fake greenery. The framed apple picture is also from Goodwill. I got it because black frame matches the finish on my cabinet perfectly!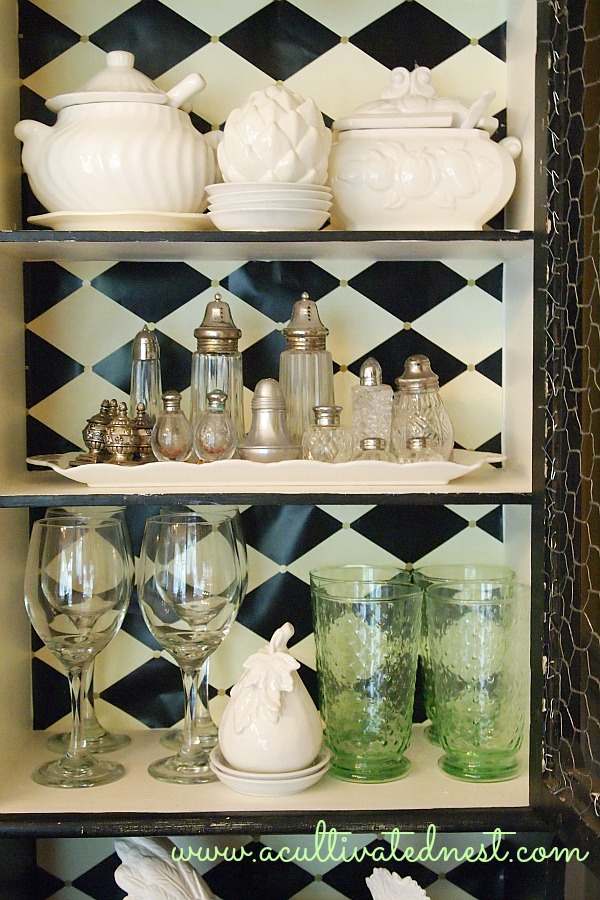 Here's a closeup of  what's inside. As you can see,  it really is a little china cabinet! So no fancy arrangements of things. It's pretty simple! Just some glasses, my salt & pepper shaker collection, a few of my little soup tureens and two little white accessories.
DIY TIP! I always get asked about this…The back is covered in gift wrap from Hobby Lobby! Love their Christmas gift wrap! I think they have the best selection that doesn't look particularly Christmassy so you can use it for other things -like lining the backs of bookcases, china cabinets and craft projects!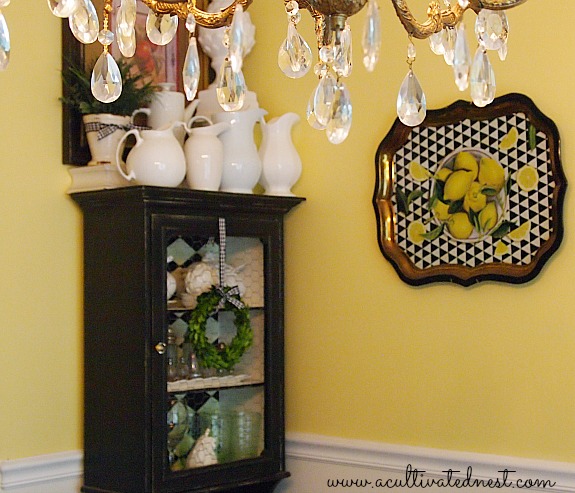 Of course, I still love all my lithographed trays that I have hanging in my dining room. Especially this one with the lemons since it's got  a black and white background which works so nicely with that paper and of course my new dining room curtains.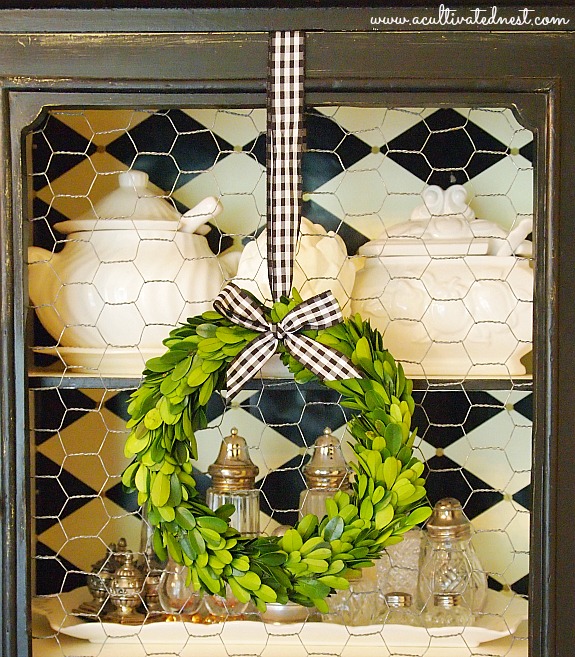 I also organized the drawer and the shelves on the bottom of this cabinet, but I'll show you that another day.
Hope you enjoyed a look at my little china cabinet!