Decongestant Eucalyptus Shower Melts DIY.
I don't know about you, but I am in love with shower melts. They just make your shower even more relaxing, and they help open your sinuses. Did I mention that they happen to smell amazing too? I love making my own because I can control what's in them, and it's much more frugal than buying commercially made products. These Soothing DIY Eucalyptus Shower Melts are the best way to relax after a long day.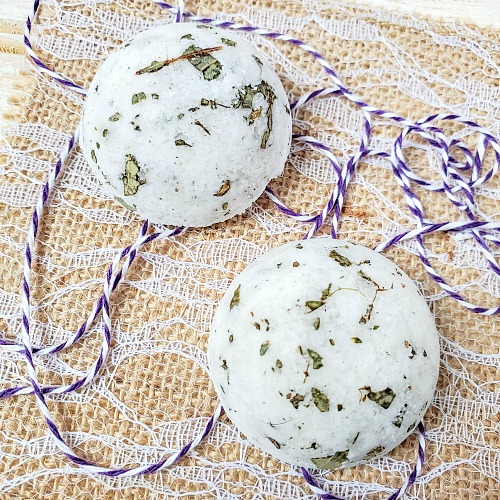 Disclosure: This post may contain affiliate links to Amazon and/or Etsy, which means that I may earn a small commission from some of the links in this post. Please see our Disclosure Page for more information.
The eucalyptus in these DIY shower melts really helps to open up your sinuses, which is so soothing. Plus, they've helpful if you're stuffy from allergies or a cold. They remind me of the Vicks shower tablets that are now discontinued. It's definitely worth having a jar of these on hand during the winter!
Soothing DIY Eucalyptus Shower Melts
Materials
1 cup baking soda
1 cup Epsom salts
4 Tablespoons water
16 drops Eucalyptus essential oil
2 tablespoons dried eucalyptus leaves
Bath bomb molds (2.2 inches)
Directions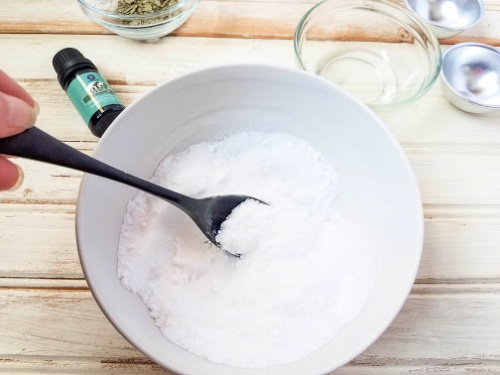 1. Combine the baking soda and Epsom salts. Stir very well, making sure to get rid of any lumps that may have formed in the baking soda.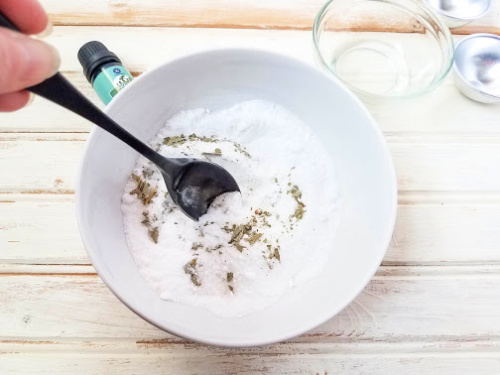 2. Add the eucalyptus leaves and stir them into baking soda/Epsom salts mixture.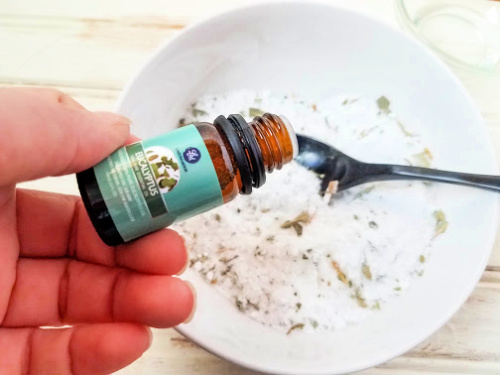 3. Add essential oils, then add water and stir well. You should have a somewhat pasty mixture that will form into a ball or shape well.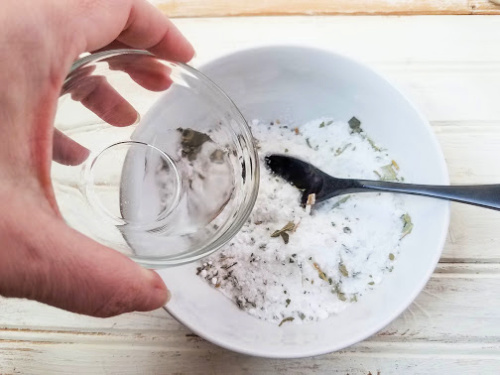 4. Spoon mixture into one half of a bath bomb mold, pressing firmly to fill the entire mold. Don't combine the two sides of the bath bomb mold, these aren't spheres.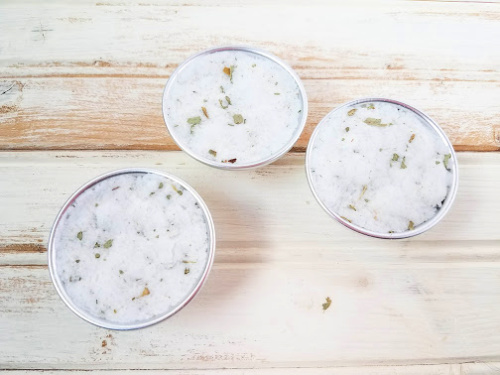 5. Let set 24-48 hours.
6. To remove from mold, flip mold over and tap lightly with a spoon. They should come out fairly easily. Store them in an airtight container.
To Use
Put one in the bottom of the shower close to the drain. As the shower water dissolves the shower melts, the eucalyptus scent will be released to help alleviate your nasal congestion.
Do you have any clever nasal congestion clearing hacks?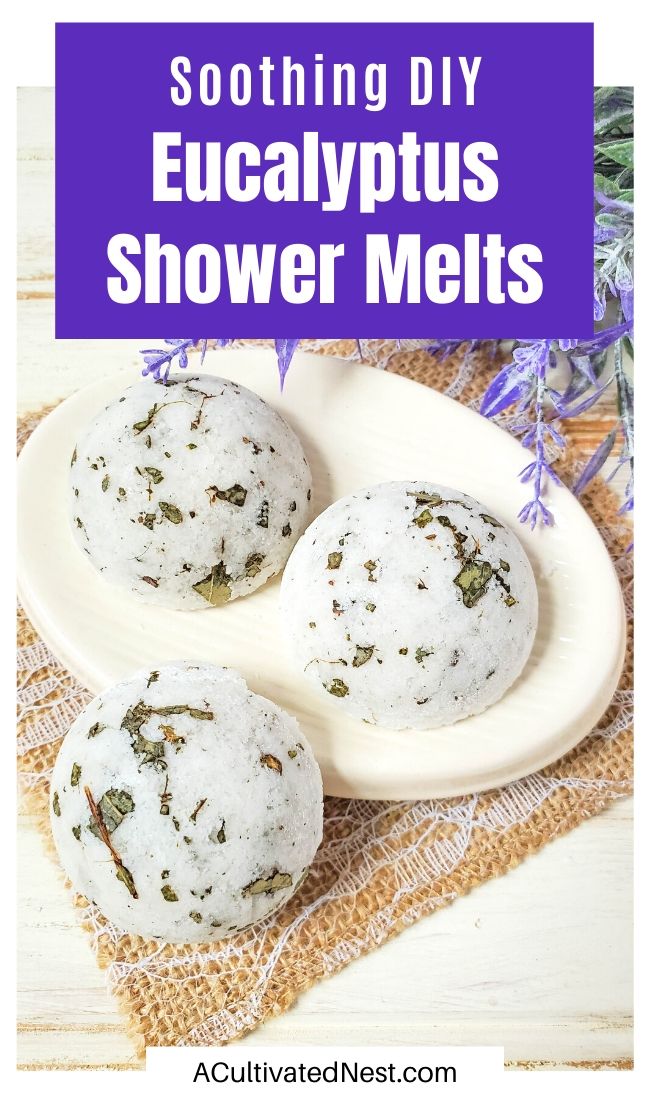 You might also be interested in: All Natural DIY Vapor Rub