Hey all. My house has sold and we have moved into our rental! Here's what's new.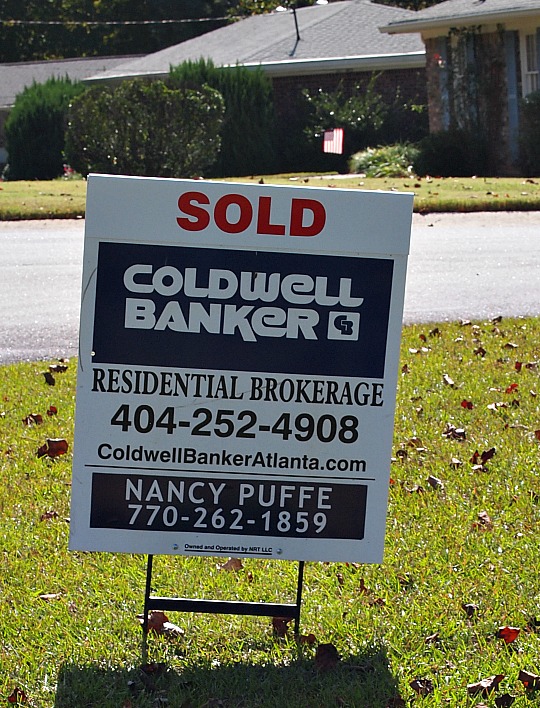 Disclosure: This post may contain affiliate links to Amazon and/or Etsy, which means that I may earn a small commission from some of the links in this post. Please see our Disclosure Page for more information.
The internet just got connected so I'm back in business.  I'm working on setting up my office today so I should be back to blogging normally.
We have been moving for the past 4 days!! We had 2 trucks and a crew of six move the main stuff and then we rented a U-Haul and made numerous trips ourselves. We have a lot of stuff. Way too much stuff!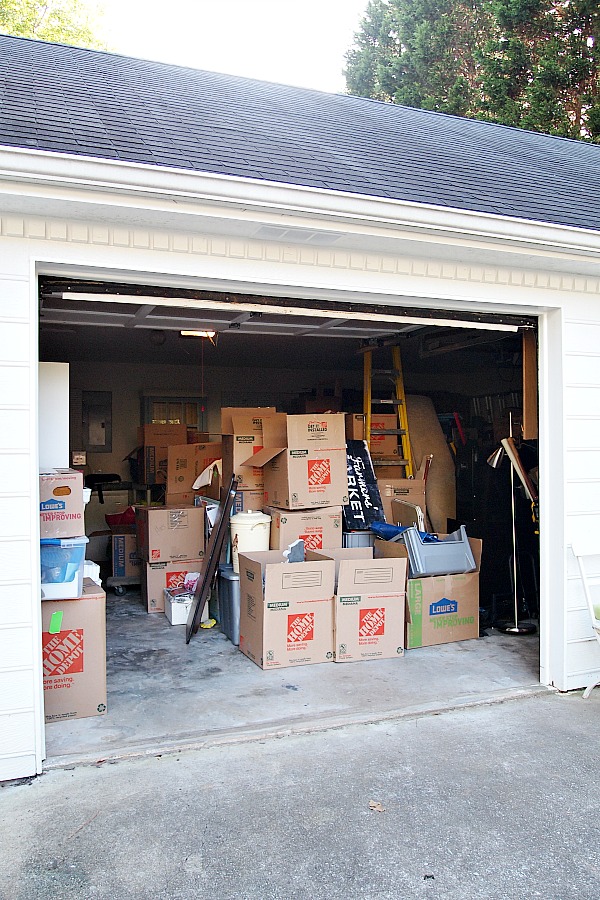 I will be getting rid of lots of this "stuff"! This is a small two car garage and it's so full we only have a narrow path to the door that goes inside. I had a huge garage sale before we moved and we've been donating to Goodwill since January.  I didn't realize we had so much storage at the other house but apparently we did.
I couldn't take the color in the living room – it looked like a army green to me. So when we had our walk thru with our landlord I begged him to let me  paint (even though it says we can't in our lease) and he said ok as long as it wasn't a weird color. If you ask me, the color that was there was weird.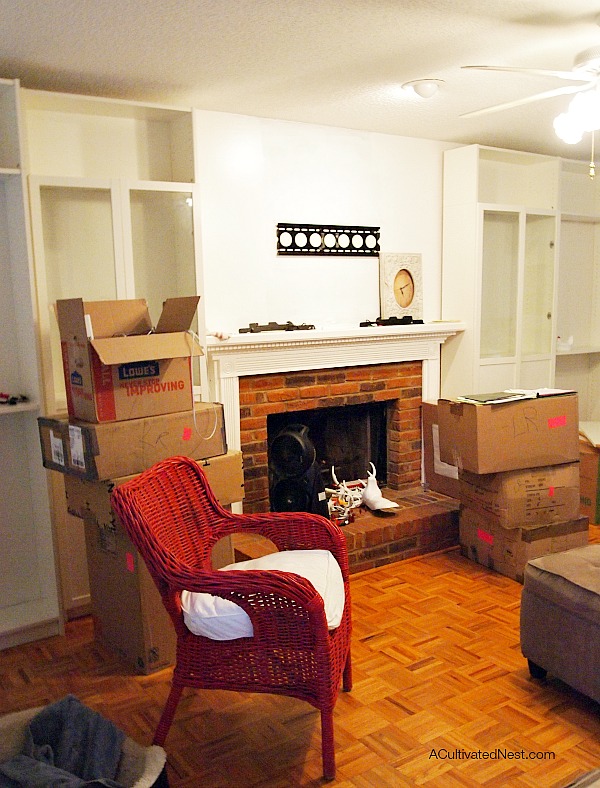 So I chose to paint it Bistro White by Valspar. I only had time to do the fireplace wall because I knew I didn't want to have to move those bookcases to paint. It took a coat of primer and two coats of paint with primer. I have the other 3 walls to do (they have been primed).  I think this will be better color for a rental anyway. I also have another room that I need to paint.
We won't be using this room to watch TV so I'll have to think of something fun to cover up that mount.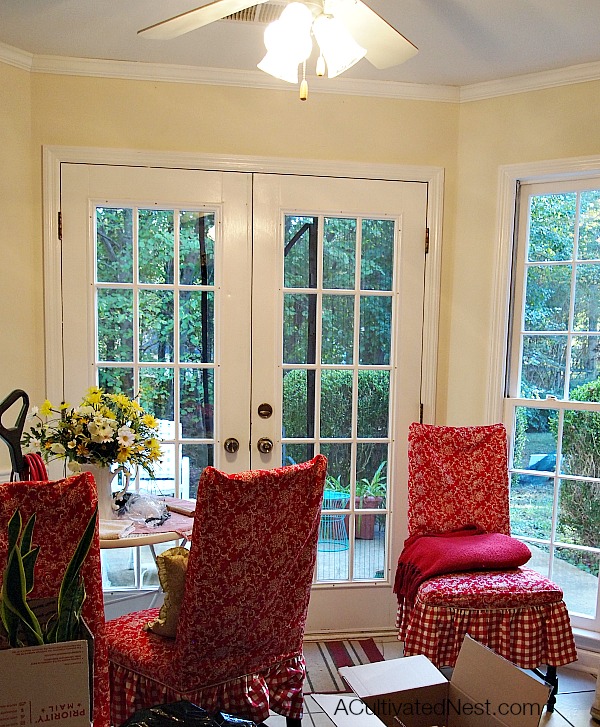 We're going to use the breakfast room as our dining room. We don't have a table yet since I had to sell my old one (wouldn't fit in this space). We'll be removing the ceiling fan and hanging the chandelier from the dining room (I think – it seems big so I may have to box it up and get something different for in here).
The kitchen is so much smaller than my old one that I really don't know what to do with half of our stuff! I'm going to have to implement some of the ideas I've found on Pinterest to maximize that small space.
I'll of course blog about the changes we make to the house and yard but don't expect to have everything perfect right away. I intend to take my time with things and to enjoy the process instead of hurrying up just so I have some decorating  photos to post. But I'm sure I'll have at least one decorating post a week 🙂