I don't know about you, but I love snacks! Sweet, salty, healthy, decadent, I love them all! But if you love snacking like I do, there may also be two things you don't like about store-bought snacks: the prices and the artificial ingredients. Many snacks are so easy to make that paying store prices seems ridiculous! And other snacks are "bad" enough with all their sugar that when you see the list of artificial ingredients, you almost don't want to eat them! So instead of buying snacks, check out these 16 snacks you can make at home instead of buying (copycat type recipes)!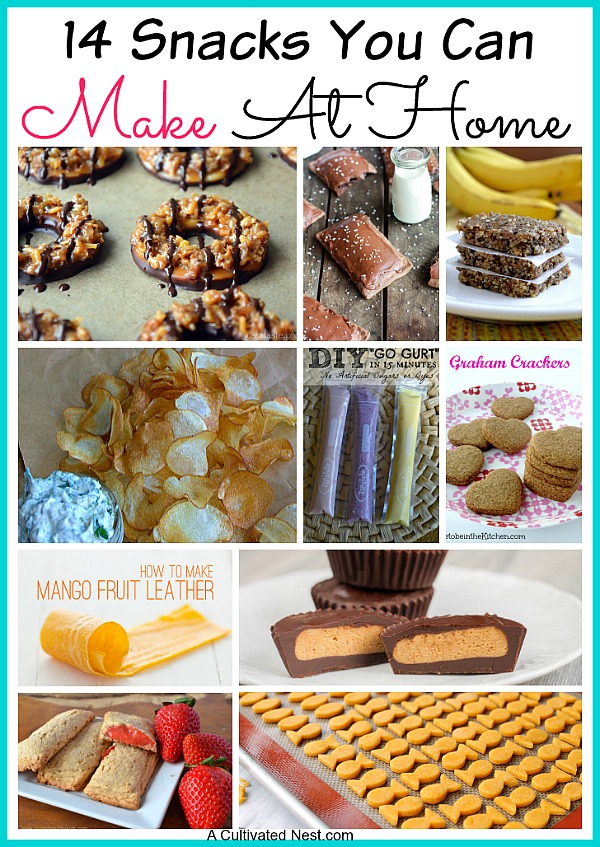 16 Snacks You Can Make At Home
Disclosure: This post may contain affiliate links to Amazon and/or Etsy, which means that I may earn a small commission from some of the links in this post. Please see our Disclosure Page for more information.
Don't think you have to make everything from scratch at once!  Just try making one new snack recipe a week and ease yourself into making your own snacks.
Start with something simple! Maybe cooking and baking aren't your thing so this task seems really daunting! Don't worry just pick a recipe that seems simpler or that really makes your tastebuds water! Then, you will have an incentive to finish it!
Master one recipe. Maybe the thought of making all your snacks is pretty overwhelming;  what I would do is pick one recipe and make it multiple times until it becomes easy. Then, try to tackle a new one.
Air-tight Storage Containers. Make sure to use air-tight storage containers to keep your homemade snacks fresh! Nothing would be more disappointing than spending a bunch of time making snacks and then having them become stale quickly!
1.  Homemade Samoa Cookies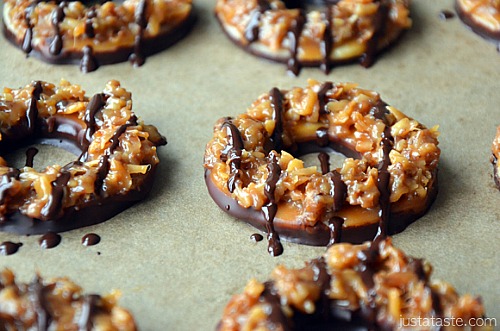 These homemade Samoa cookies  from Just a Taste look absolutely delicious, and just like the ones you'd buy! But instead of a bunch of unpronounceable ingredients, you know exactly what goes into these!
2. Homemade Graham Crackers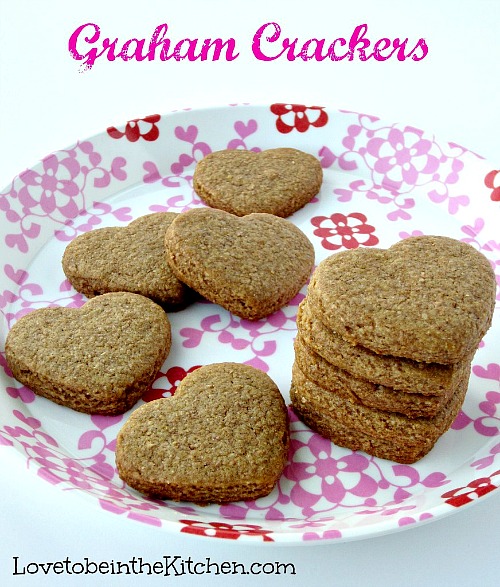 This homemade graham cracker recipe from Love to Be in the Kitchen is easy and fast to make. I've made homemade graham crackers before, and they tasted exactly like the kind you can buy in the store, but minus all the weird preservatives!
3. Homemade Larabars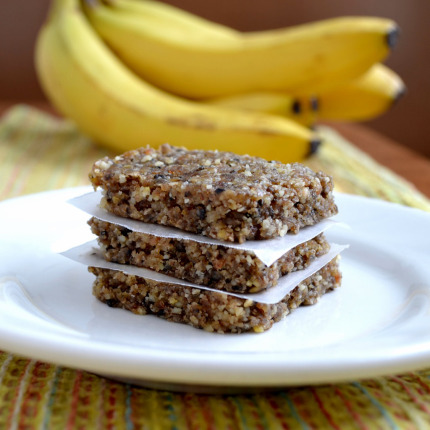 These homemade energy bars from Real Food Real Deals only take a few ingredients, and like their store-bought counterparts, are gluten-free. You can make several different flavors and could cut them into whatever size/shape you wanted!
4. Homemade Buttery Crackers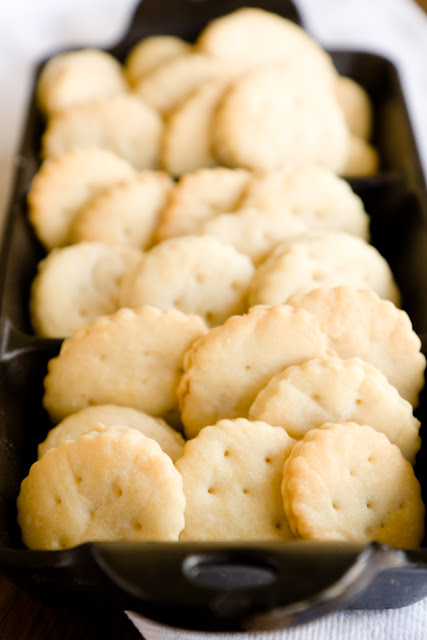 These homemade buttery crackers from Cupcake Project are delicious! I know because I made some a few months ago, and everyone ate them up very quickly! Like with most homemade recipes, you can make them whatever shape you want. Though it's fun to make them look like the commercial version and watch people realize that A: they're homemade, and B: they taste so much better!
5. Homemade Potato Chips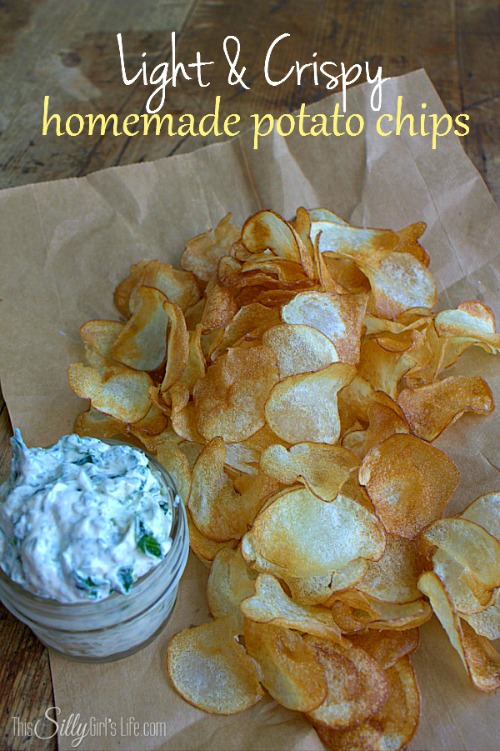 I've made potato chips many times, and every time they're absolutely delicious! This homemade potato chip recipe from This Silly Girl's Life only takes a few ingredients, and you don't need a deep fryer. You can flavor them with salt, or make your own flavorings.
6. Homemade Apple Chips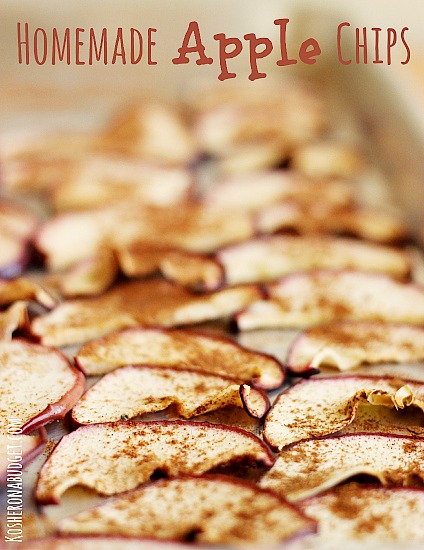 These two-ingredient homemade apple chips from Kosher On a Budget are super easy to make! And they're a healthy snack! If you left off the cinnamon, these would make great homemade dog treats, too!
7. Homemade Goldfish Crackers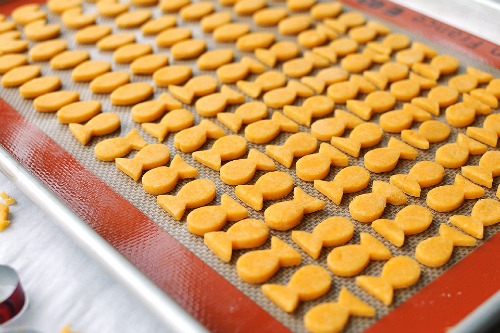 I've made this homemade cheesy fish cracker recipe from Tasty Kitchen before, and all the crackers were eaten within 15 minutes! You can make the traditional fish shapes, or whatever shape you want! I made mine using small leaf-shaped cookie cutters because it was fall, but right now it'd probably be fun to make them into flowers for spring or hearts for Valentine's Day instead!
8. Chocolate Fudge Toaster Pastries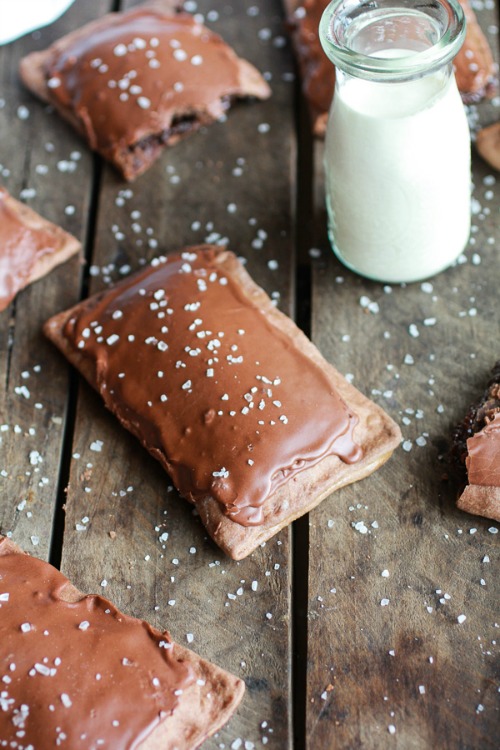 These homemade chocolate fudge toaster pastries from Half Baked Harvest look so delicious! And if you like chocolate, then this recipe should be perfect for you!
9. Filled Cereal Bars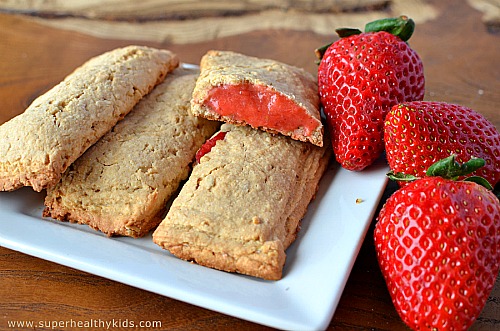 These homemade filled cereal bars from Super Healthy Kids are another great after-school snack for kids! These are filled with strawberries, but you could easily swap that out for blueberries, or any other fruit that you like!
10. Trail Mix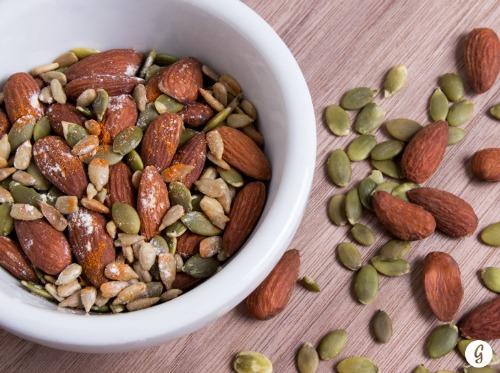 Trail mix has always been a versatile and easy to make homemade snack, but sometimes it's hard to decide exactly what mix you want. You should be able to find at least a few favorites in these 21 homemade trail mix recipes from Greatist!
11. Fruit Leather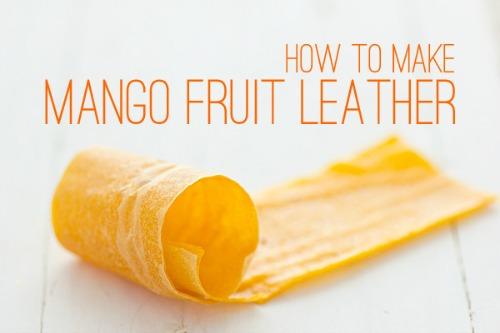 This is a very easy to make homemade fruit leather snack from Oh My Veggies. With only one ingredient, you can make your own fruit leather that you can roll up and take with you, or give to your kids! I think I'd like to try making mine with blueberries!
12. Granola Bars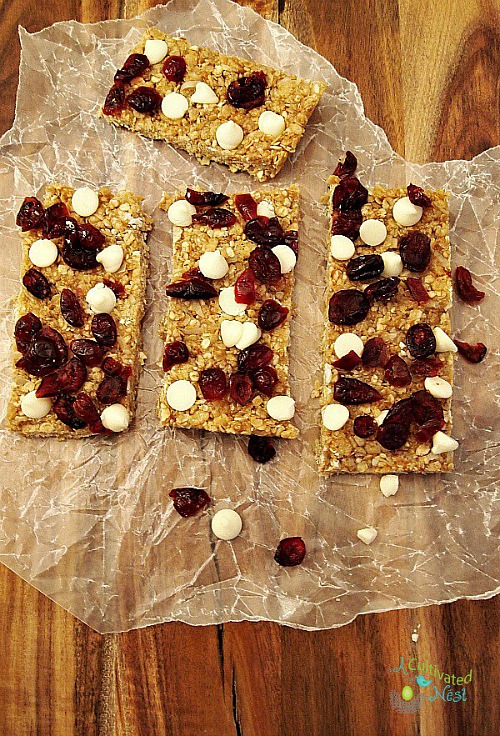 These delicious homemade granola bars are one of my recipes. They're no-bake and only have 5 ingredients. As a result, they're very quick to put together, making them perfect for when you're feeling snackish but don't feel like messing around in the kitchen for long! These are white chocolate cranberry, but you can add in whatever you like.
13. Fruit Snacks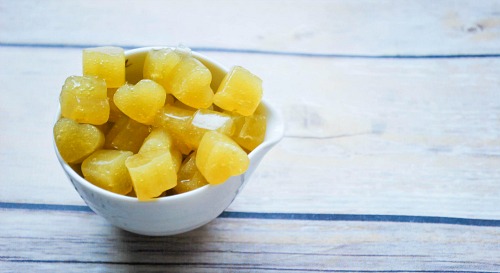 Make your own fruit snacks using my recipe and get rid of all the junk ingredients you don't want your kids to be eating! You can use whatever fruit you want so you can make them fit your palate! You could also sneak in some veggies to make them even more nutritious!
14. Vegan Doritos
Strength and Sunshine has a recipe for healthy Doritos! You will want to munch on these all day long! Plus they are vegan and gluten-free!
15. Chewy Granola Bars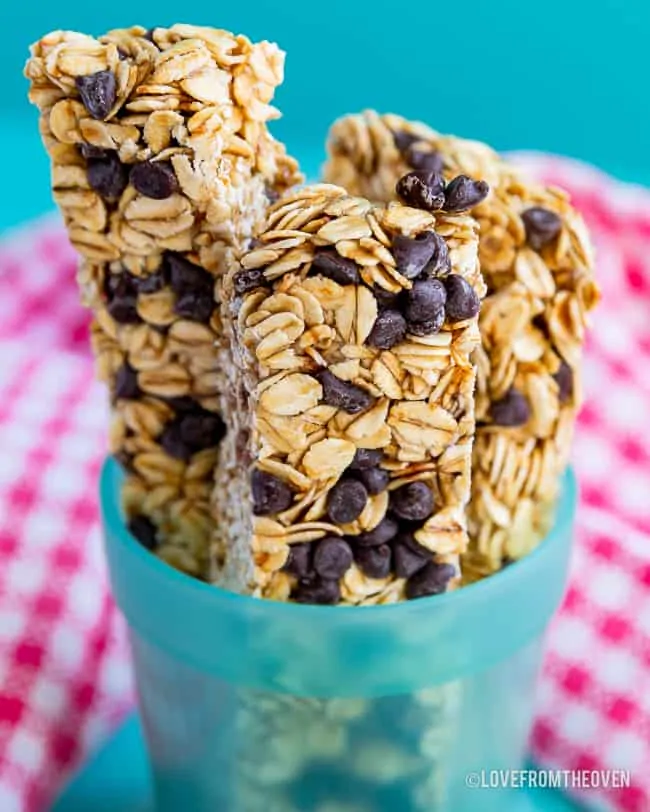 Whip up some chewy chocolate chip granola bars from Love From The Oven! Your family will love this tasty treat that is easy to make!
16. Healthy Cheez-Its
I love to munch on Cheez-Its but they are loaded with all kinds of yucky ingredients! These homemade, gluten-free, vegan Cheez-Its are going to be on my must-try list this year! Grab the recipe from Strength and Sunshine.
Hopefully you can use one of these recipes to make a delicious and healthier version of you favorite store-bought snack!
What's your favorite snack?
You might also like this post: Homemade Brownie Mix