DIY Firewood Storage Solutions.
I love using my fireplace in the winter, but I hate all the mess that firewood makes while it is being stored. Plus, you can't just stack it on the ground, or you get rot, rodents, and moisture. So I decided to search the web to find some frugal DIY firewood storage hacks. Here are 12 Smart Firewood Storage Hacks to make your life easier!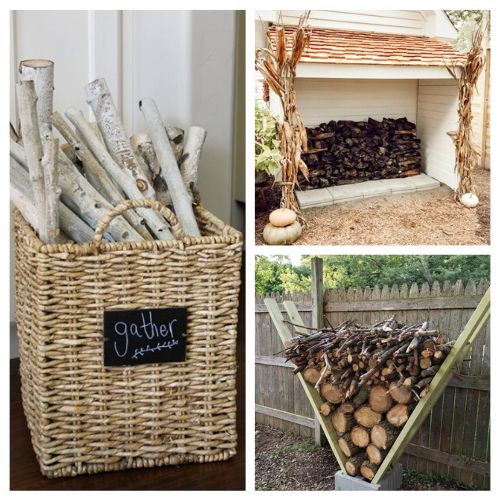 Disclosure: This post may contain affiliate links to Amazon and/or Etsy, which means that I may earn a small commission from some of the links in this post. Please see our Disclosure Page for more information.
The great thing about firewood is that it can be more than just a fireplace supply- it actually can be a décor statement in your home or yard, if you organize it nicely!
12 Smart Firewood Storage Hacks
Here are some firewood storage hack tips to remember:
Keep it out of the weather. To keep your wood dry, so it burns, you need to keep it out of the weather. So making a storage solution that has a roof is a plus unless you are able to move pieces of wood inside to dry out before you have to use it.
Allow airflow. If you are stacking your firewood against a building, leave a small space for airflow. This will help keep the firewood dry.
Stack the firewood off the ground. If you place your firewood directly on the ground, it will begin to rot quite quickly. The simple solution is to stack it off the ground. So build one of these structures on a concrete slab. Better yet, some paving stones are cheaper and simpler.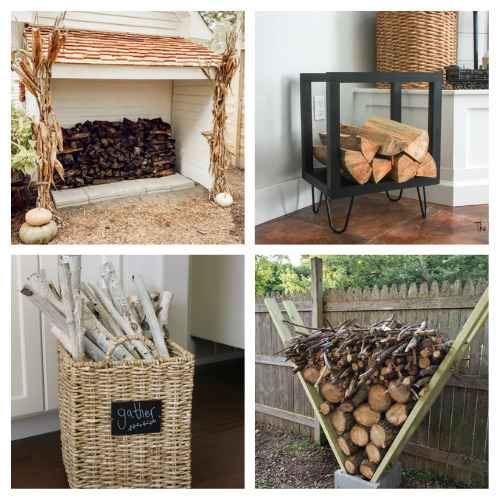 1. Cottage Wood Shed from Cottage in the Oaks
2. DIY Firewood Holder from The Inspired Workshop
3. Birch Tree Storage from 320 Sycamore Blog
4. V-Storage from Home Talk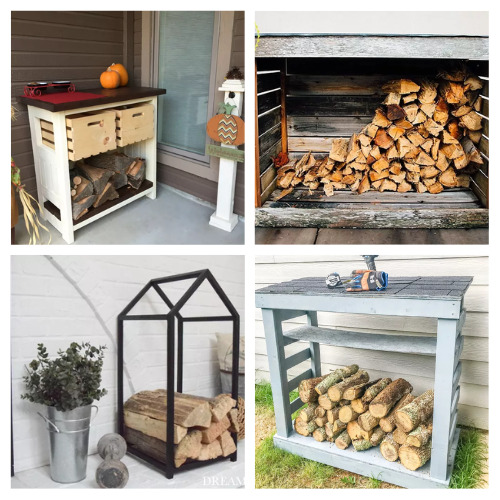 5. DIY Firewood Porch Storage from Home Talk
6. Rustic Firewood Storage from Home Talk
7. DIY Modern Firewood Storage from Home Talk
8. DIY Firewood Rack from Home Talk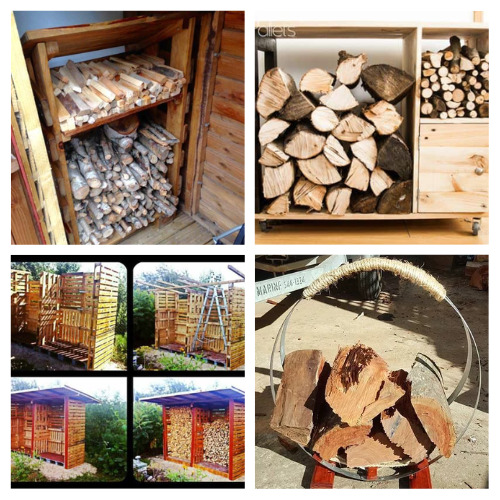 9. Firewood Storage from a Pallet from 1001 Pallets
10. Pallet Firewood Storage Cabinet from 1001 Pallets
11. Pallet Firewood Shed from 1001 Pallets
12. Firewood Ring from Home Talk
What kind of firewood storage hacks do you use in your home?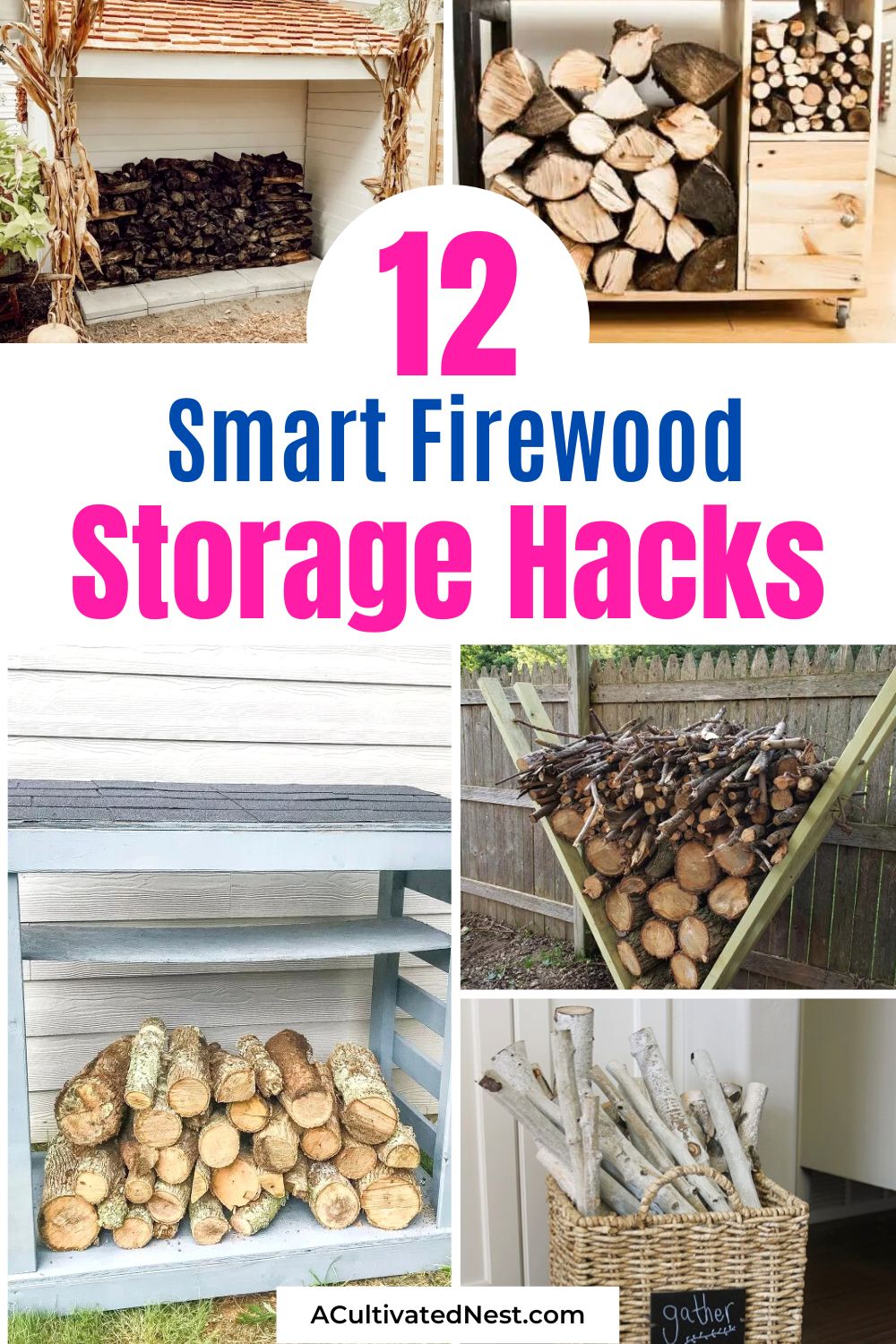 You might also be interested in: 20 Unique DIY Kitchen Storage Racks