DIY Ice Melts and Homemade De-Icers.
Are you looking for some handy DIY de-icers and ice melt ideas to make these winter months easier?  These handy DIY de-icers and ice melts are so helpful in saving time and getting to work or the kids to school quickly. If you are looking for a quick and easy way to remove ice, you will be amazed at how well these homemade household products will clear away ice on your car, sidewalk, or patio. Check out these 8 Handy DIY De-Icers and Ice Melts to see which will work best for your ice removal this winter!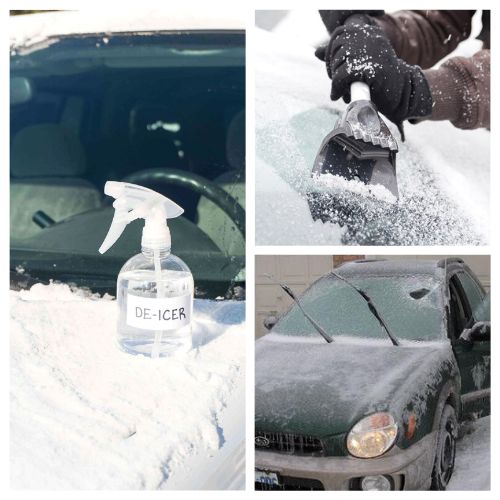 Disclosure: This post may contain affiliate links to Amazon and/or Etsy, which means that I may earn a small commission from some of the links in this post. Please see our Disclosure Page for more information.
We don't get snow and ice often here (in Georgia), which means it's usually a waste of money to buy any commercial de-icers. That's why I like having frugal homemade ice melt recipes like these on hand. If we find ourselves in an icy situation, I can make up a quick de-icer for hardly any cost at all, and can make exactly as much as we need, so there's no waste!
8 Handy DIY De-Icers and Ice Melts
Here are some things to consider when comparing commercial and homemade de-icers:
Easy DIY Recipes! These DIY de-icer and ice melt ideas are simple and only take a few common household ingredients.
Cost Efficient.  For those of you who are frugal shoppers, these DIY de-icers and ice melts will be much more cost-efficient than commercial products.
Time Saving.  No scraping is required, just a handy bottle!  Spray the mixture on your vehicle, wait an average of 3 minutes, and the de-icer has done the job!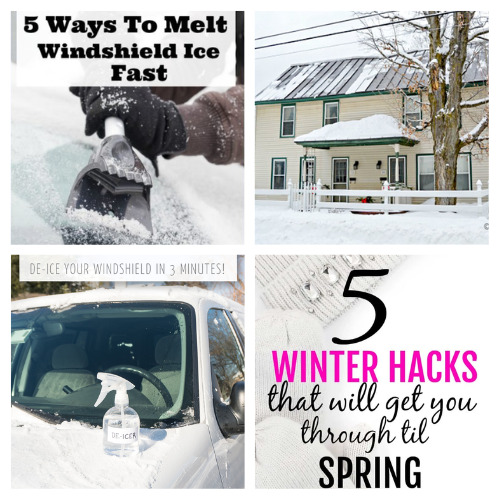 1. 5 Ways To Melt Windshield Ice Fast from A Cultivated Nest
2.  Brilliant Tips and Hacks to Remove Snow and Ice from H2O Bungalow
3.  Homemade Windshield De-icer Spray from Practically Functional
4.  5 Winter Hacks That Will Get You Through To Spring from Seaside Sundays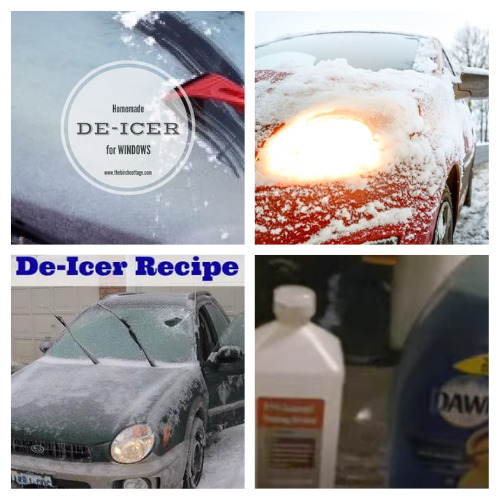 5.  Homemade Windshield De-Icer from The Birch Cottage
6.  How To Get Frozen Car Doors Open from Ellen LaFleche-Christian and Confessions of an Overworked Mom
7.  Homemade De-Icer – How To Make De-Icer from Stain Removal 101
8. Homemade Ice Snow Melt video from Eric DIY
How often do you need to de-ice things in the winter where you live?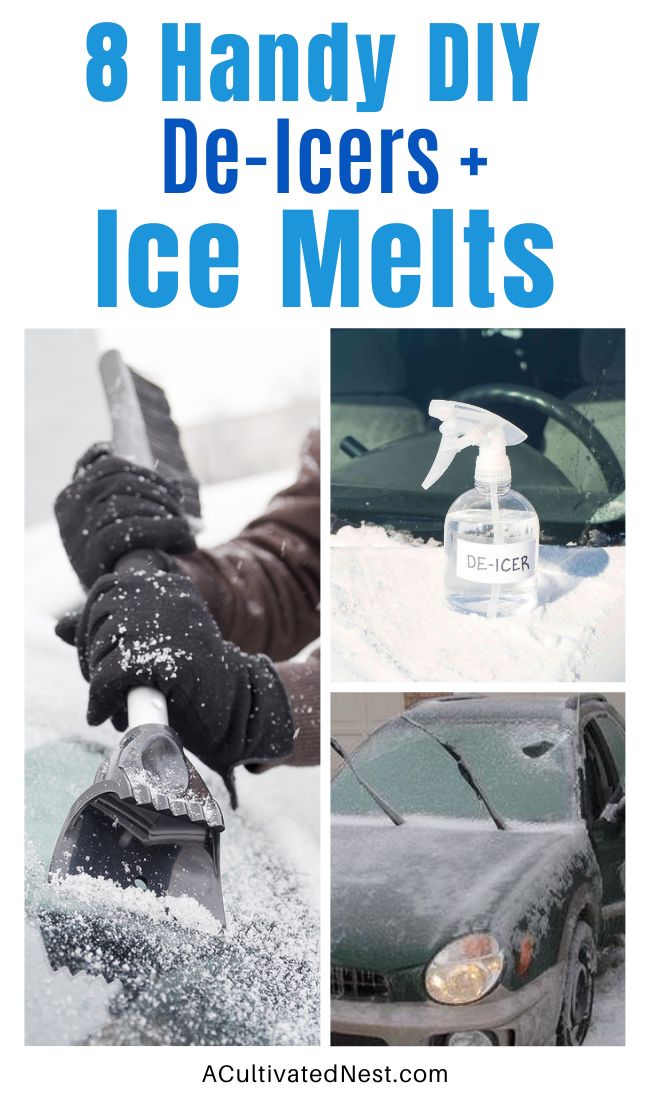 You might also be interested in: 20 DIY Cleaning Sprays to Make At Home