I haven't done a thrifty finds post in a long time! I've been mostly taking things to Goodwill and trying not to go in!  But sometimes the drop off line is long so I let my husband wait while I pop in.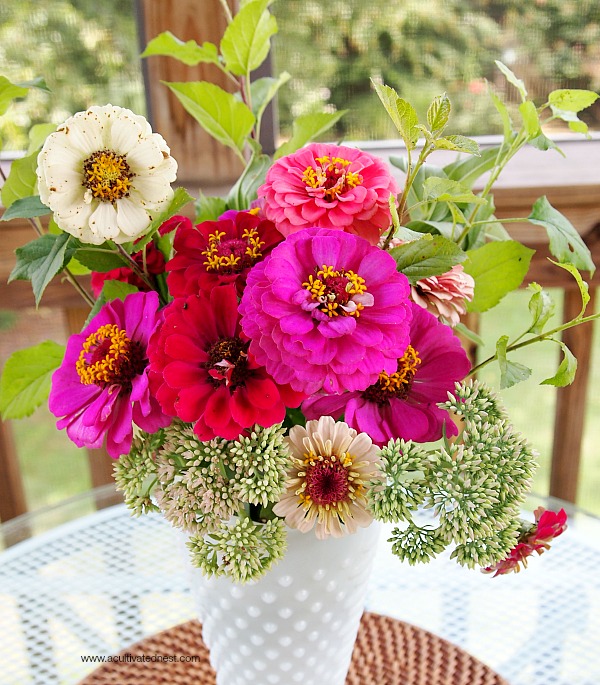 Disclosure: This post may contain affiliate links to Amazon and/or Etsy, which means that I may earn a small commission from some of the links in this post. Please see our Disclosure Page for more information.
So this is what I've found in the past month or so – not everything though. We've found some really great cooking gadgety things that I'll post about when we try them out!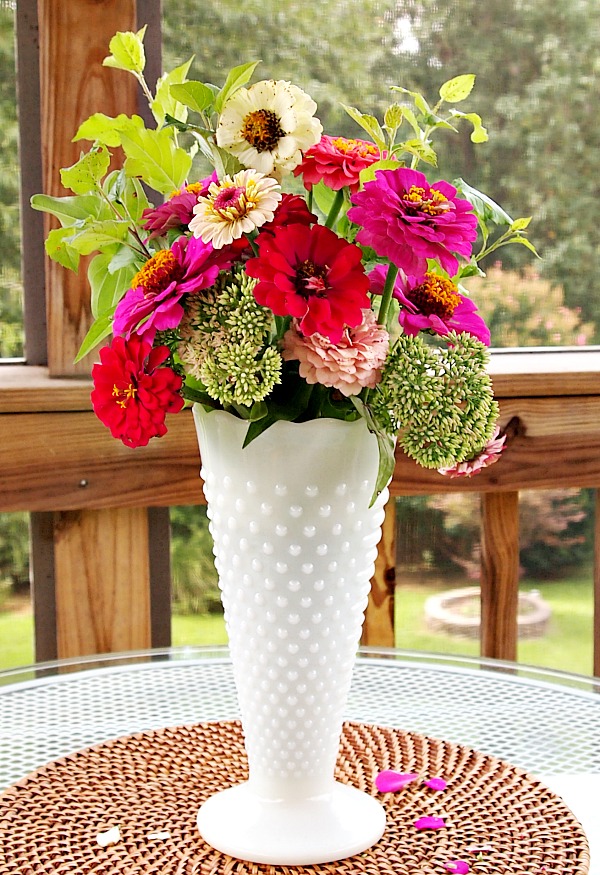 I found a pretty milkglass vase (filled with flowers and apple tree suckers from my garden). I  need more milkglass like I need a hole in my head but most of the vases that I have are the bud vases (which I think I'm going to go through and donate half of them).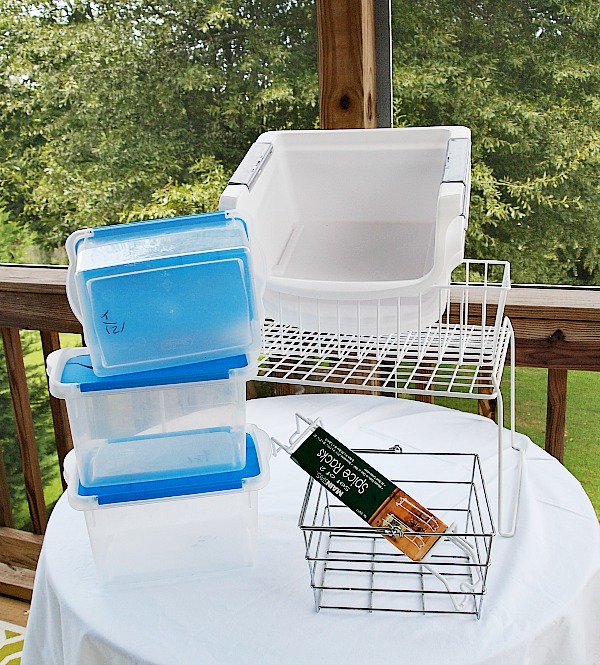 I have found some amazing items to use in organizing! I never thought about getting bins and such at the thriftstore. I've always been more interested in furniture and decorative items. But I have scored some really amazing organizing containers lately. Some of which I've already put to use. The spice rack pictured had two in the package and I used one on the inside of my kitchen sink door here.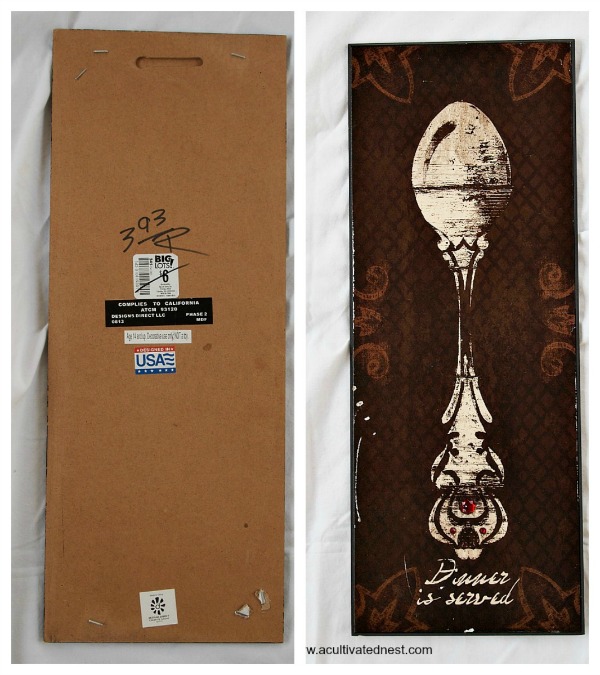 This print is a bit scuffed on the sides but doesn't look bad. It's originally from  Big Lots.  My thriftstore gets lots of TJX, Ikea, Target and Big Lots stuff! I probably won't hang it until we move.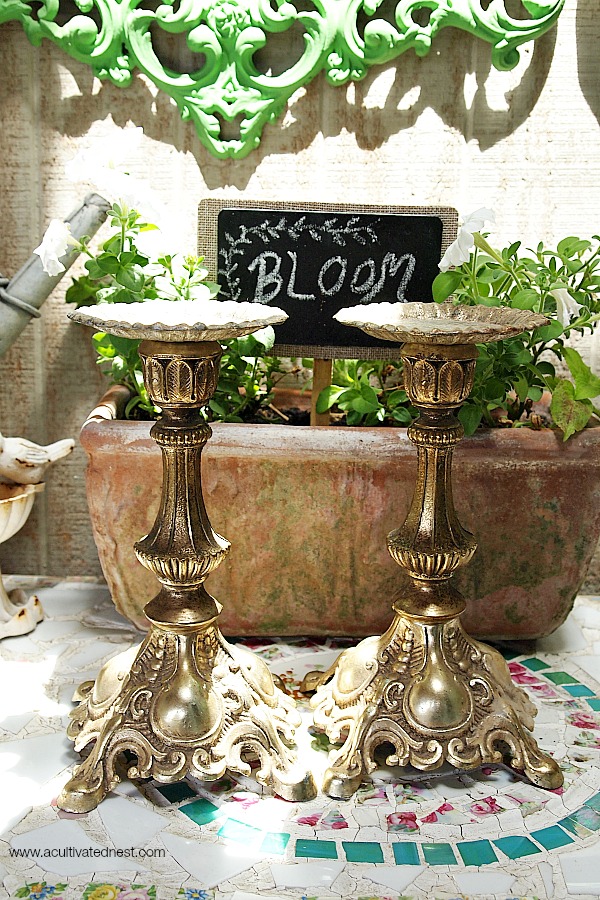 Lastly, I LOVE these candlesticks I found at Goodwill. They're not brass – they're very light weight.  I think they'll look great painted!
So those are some of my recent thriftstore finds. Definitely check out your local thriftstore for things you can use in organizing your home!