I tweaked a lot of rooms in my home for an agent's open house so I thought I'd share what I did with my dining room china cabinet.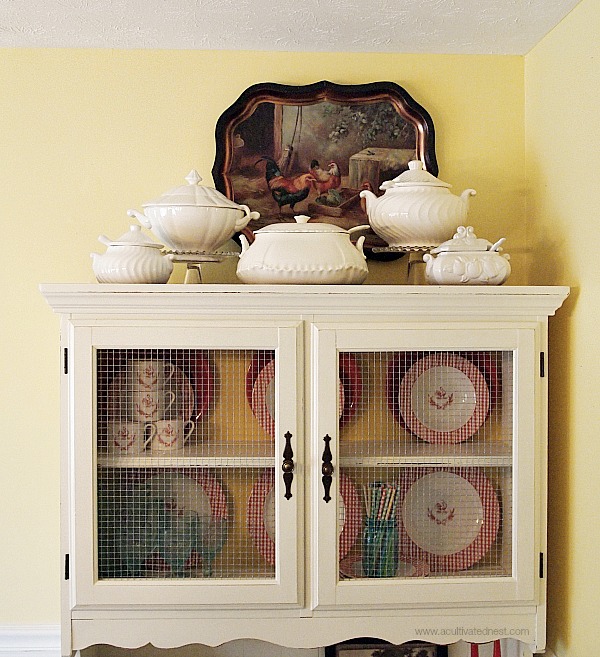 I have a collection of soup tureens which I keep on the top of my kitchen cabinets. I took a few and placed them on top of this china cabinet. The little soup tureens used to be in my little black china cabient in the dining room (which I sold). So they've found a new home for the time being.
Aren't these colorful gingham paper straws fun!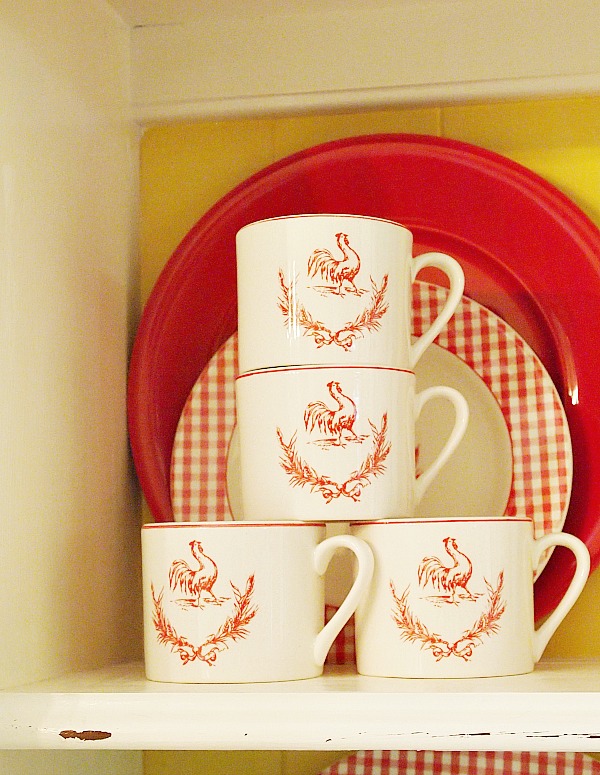 The dishes are an old Mainstays  Home pattern which I found at a thrift store many years ago.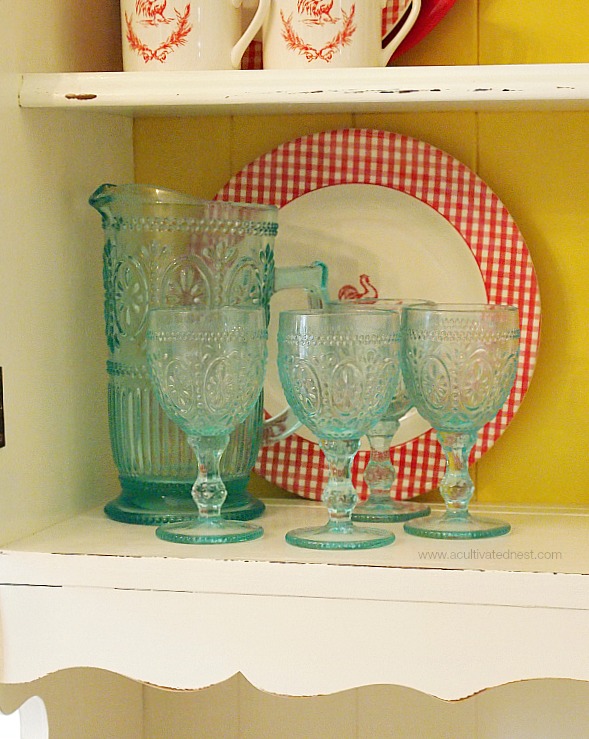 These vintage looking  aqua glasses and pitcher came from Hobby Lobby (sort of looks like depression glass). I got them on clearance back in April I think. Each glass was originally $7.99 (which I think is a crazy price). I got them for 80% off, the pitcher too. They are food safe so we've used them a few times this summer. I really would have liked 6 glasses but they only had 4 blue ones left (the others were clear).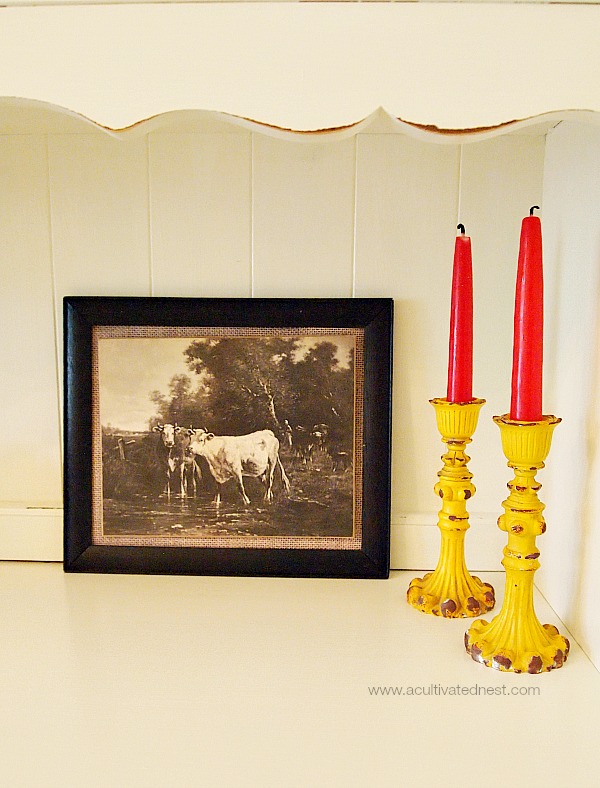 This vintage cow print used to be in my kitchen.
This china cabinet was a present from my husband and it's one of my favorite pieces!