Hi everyone!  I have lots of  lovely blooms in my garden right now and we're working on a few different projects. So I have a few photos to share with you this weekend.  I'll start with a a couple of things that are in bloom.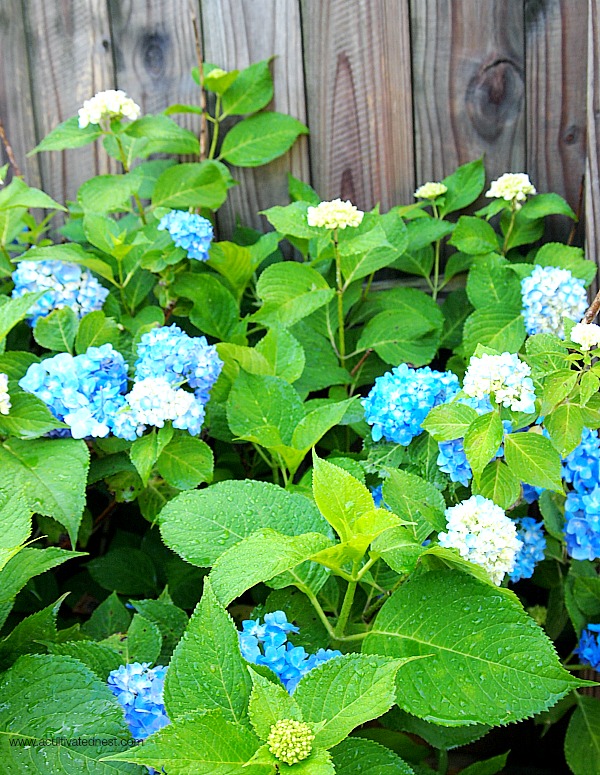 Disclosure: This post may contain affiliate links to Amazon and/or Etsy, which means that I may earn a small commission from some of the links in this post. Please see our Disclosure Page for more information.
A lot of my hydrangeas are in bloom! These are Endless Summer.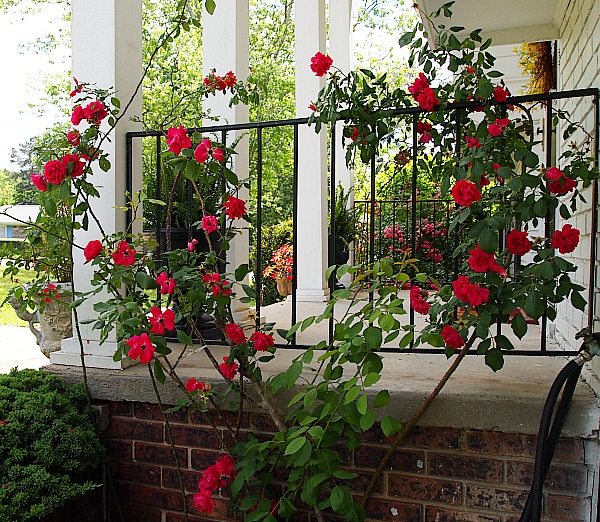 All the roses are in bloom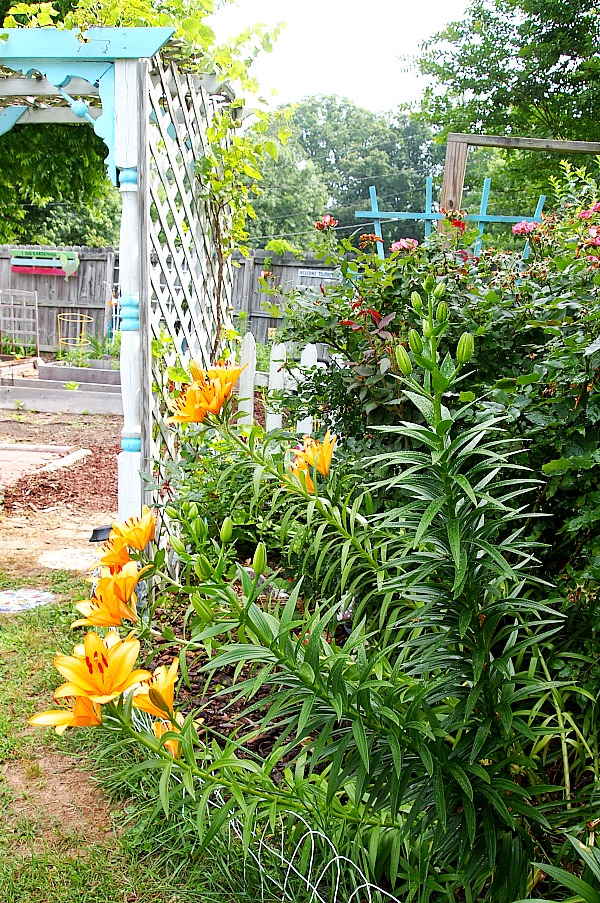 These crazy orange asiatic lilies are huge!
Some projects were working on: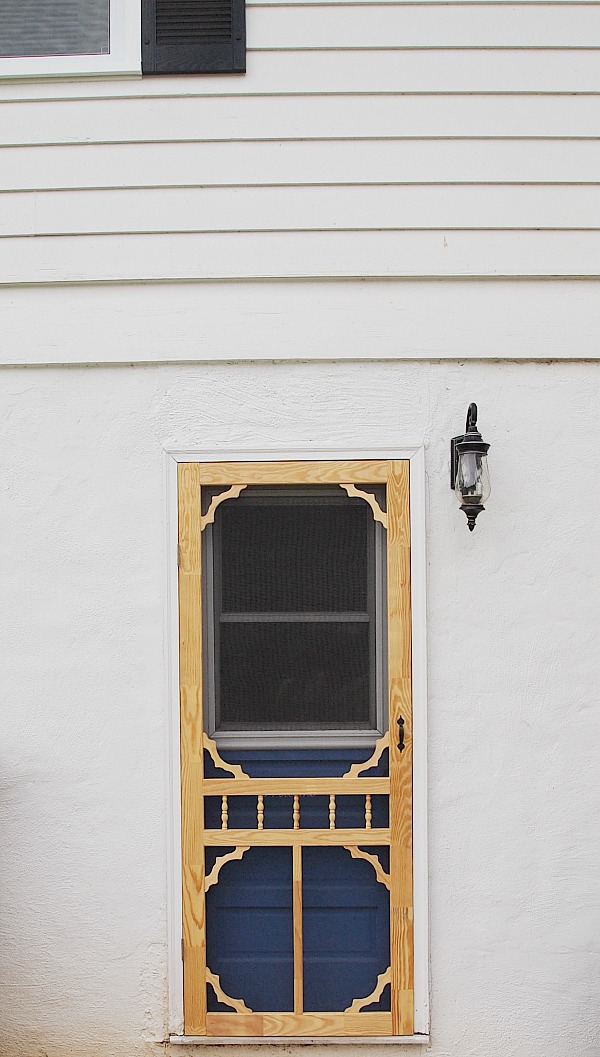 We put in this gingerbread screen door last weekend. Isn't it pretty! I'm painting it this weekend and the door behind it if the weather holds. I'm thinking I'll paint the screen door the same color I painted my garden gate and I'll  paint the door behind it and the other door in garage that leads to the downstairs white.  Actually – I really want to paint the door behind it and the other door in the garage yellow.  Wouldn't that be pretty! That blue with yellow behind it.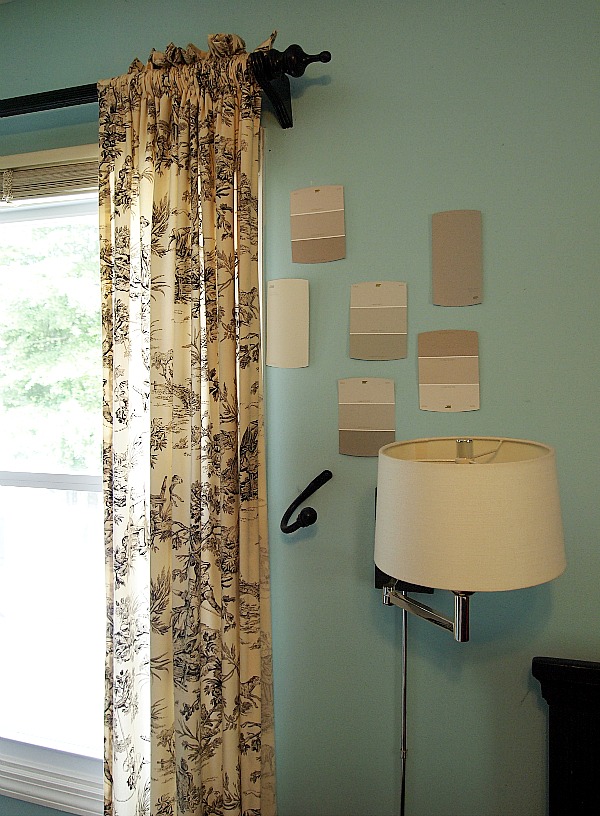 We had new windows put in the masterbedroom and bath 2 weeks ago so now I'm ready to paint those two rooms. The bedroom is Martha Stewart Robin's Egg Blue and we've been advised by a few Realtor's that it needs to be toned down. So I'm painting it a grey or greige.  The bathroom is yellow (what isn't in this house 🙂 ) and I'll choose a really light grey for that one.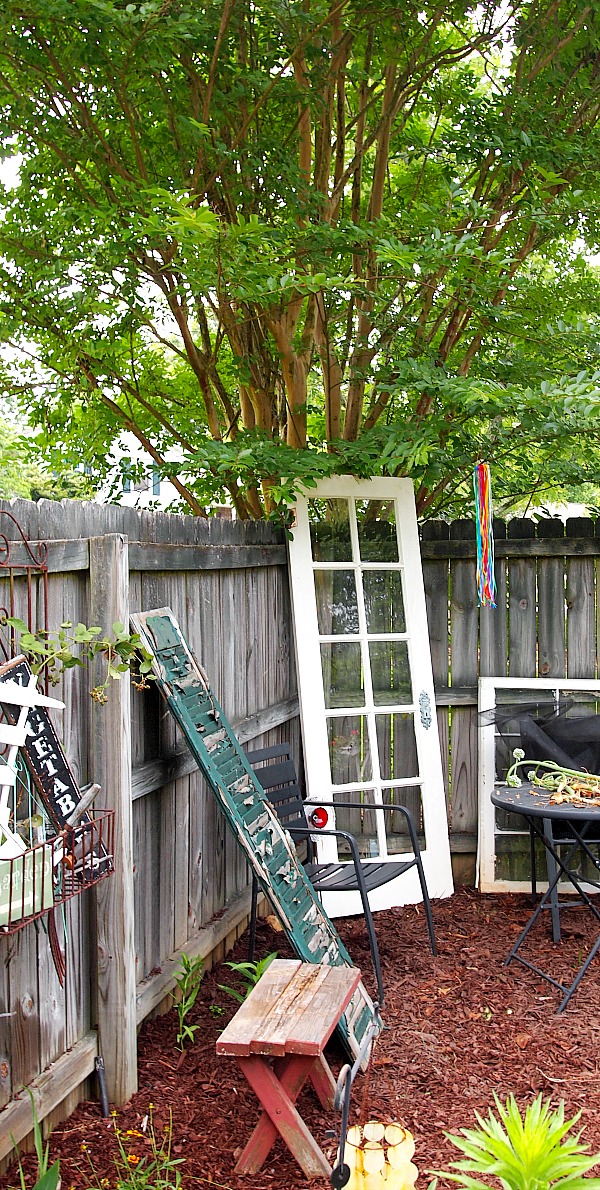 I took out my strawberry bed and my little garden shed fell over during a storm so I had this big empty space in the corner of the vegetable garden. So I decided to move things around a bit and I'm working on a little seating area under this crepe myrtle instead of the paver patio my daughter and I built a few years ago (that's a potting area and my container garden now – more on that to come). The door is from my garden shed and I have a few cute ideas for that – gotta do something with that shutter – it's been sitting in the garden for a few years now. The picnic table bench is getting a new coat of paint and a few other fun things will be happening in that corner.
I also planted my vegetable garden which I'll post about another day.
So that's kind of what's been going on here plus we're slowly decluttering. We've lived here over 10 years and you know I have a lot of stuff! I want to have less stuff! Actually what I want is to just have stuff I REALLY love. I was going to have a big garage sale but I just don't have time, maybe before we actually have to move. I've been giving things away to friends, neighbors and the Goodwill instead.
I realized I can't do everything and stay sane and healthy!
Have a great weekend!