One of my favorite inexpensive ways to get a new look besides re-purposing, is just to move my smaller furniture pieces or accessories from one room to another. My other favorite inexpensive decorating trick is to use spray paint!  Here's a project that uses both!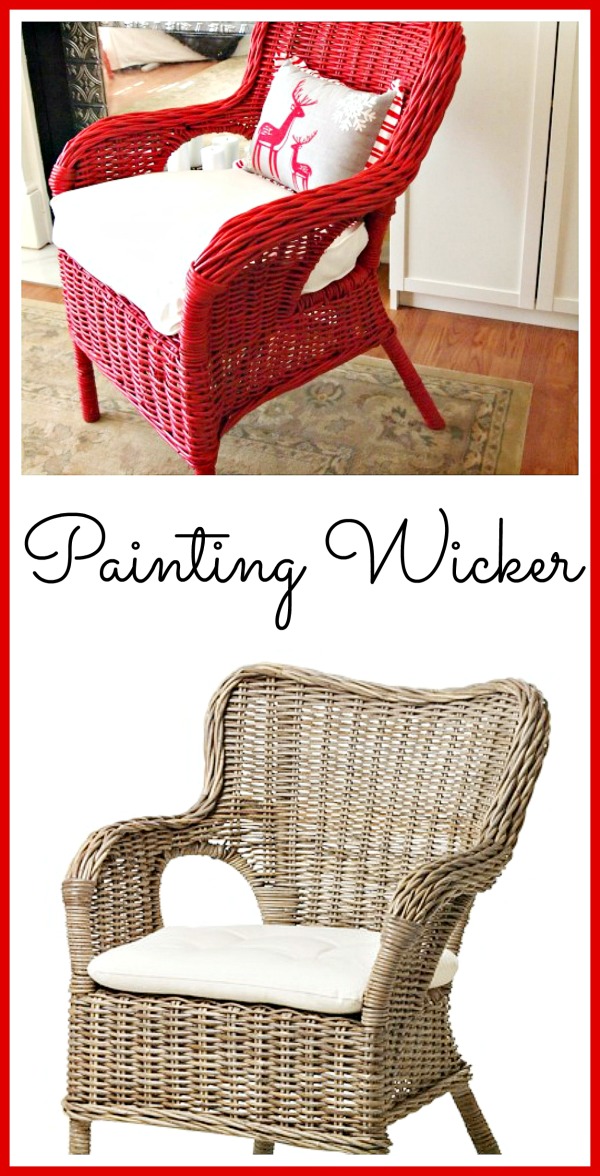 Disclosure: This post may contain affiliate links to Amazon and/or Etsy, which means that I may earn a small commission from some of the links in this post. Please see our Disclosure Page for more information.
Sometimes you get tired of the way a room looks  or you get bored with a piece and think about  getting rid of it.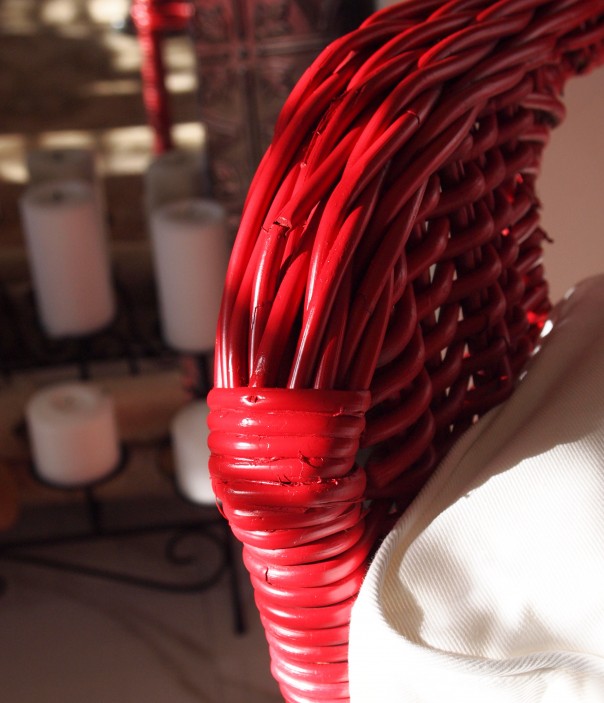 What once worked no longer works for you for many different reasons. Try moving the "whatever"  into another room. You'd be amazed at how moving things around brings new life to them and to the room.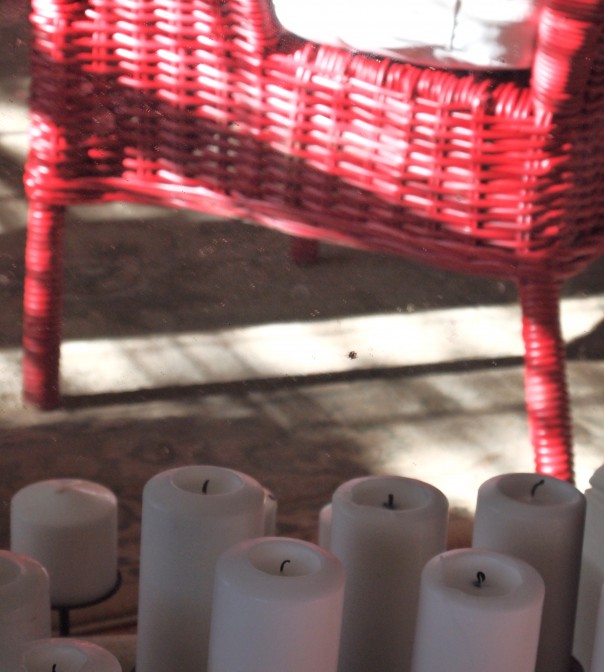 Which brings me to this red wicker chair. It just wasn't working in my daughter's downstairs space anymore.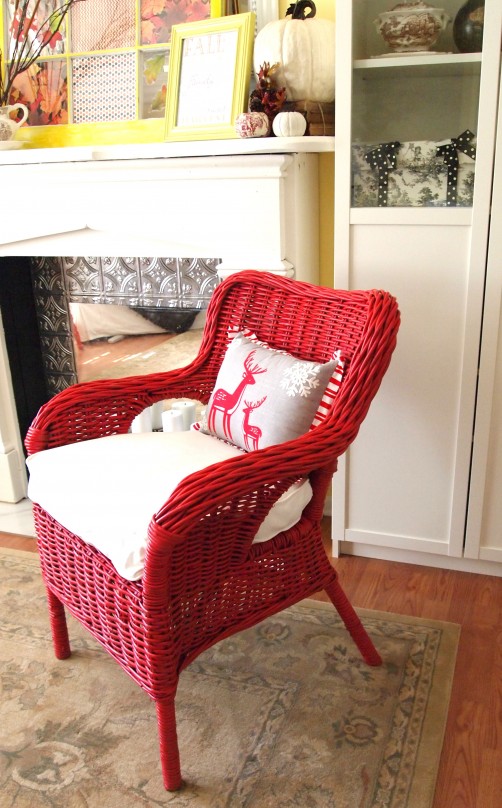 She has a dog crate down there now and bin for Corey's food/leash/treats/toys  and I'm sure  she'll be adding clothes for him soon!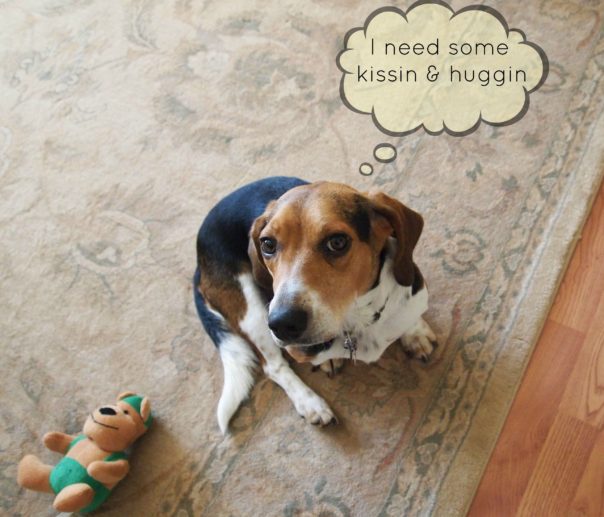 She just didn't have the room for that particular chair but she still needed some sort of extra seating.
So I gave her a smaller, more open  chair from my office and took this one for the living room. I needed the extra seating anyway since we hadn't replaced my husband's big leather chair that we got rid of when we moved all the living room furniture around.
I didn't take a before picture but it's this $79 Ikea chair and it was  a washed gray color.  Which was very nice neutral color.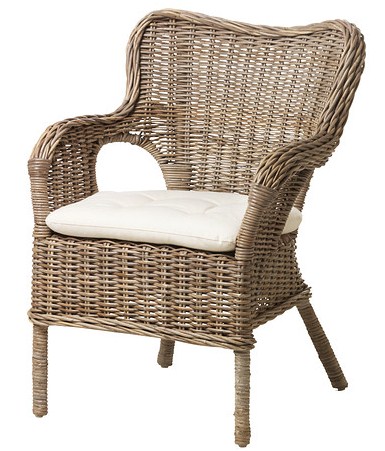 But that's not me! Some spray paint and it's more me.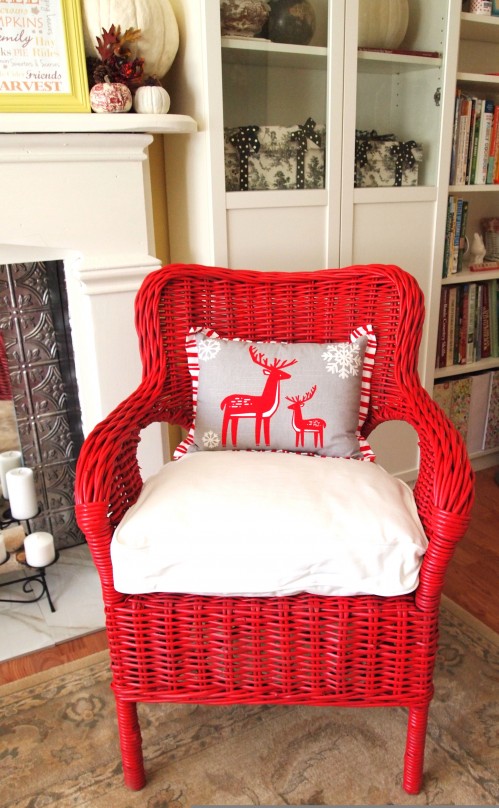 It's easy to change the look of your wicker furniture with a can or two of spray paint! Here's how I did it:
How to paint wicker furniture
1. take your furniture outside (I didn't have to clean this beyond vacuuming it with a brush attachment)
2. place on top of a drop cloth
3. shake your spray paint can and then using a side to side sweeping motion, spray paint your furniture
4. be sure to get all angles so that all of the wicker is covered (since it's a woven pattern and has dimension)
5. allow to dry for at least an hour and then see if you missed any areas and/or need a second coat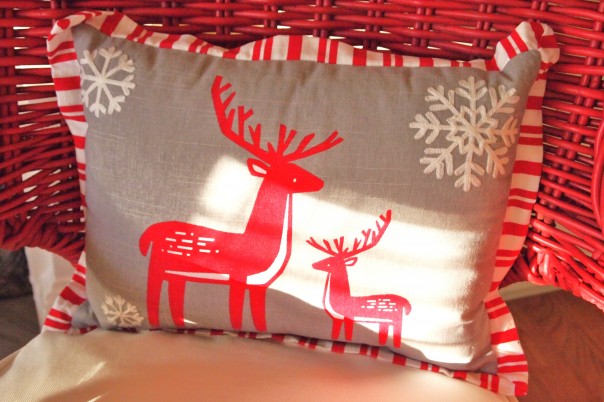 I don't usually decorate this early for Christmas.But I was in Target last week and picked up this cute Christmas pillow and didn't want to have to store it  to only bring it back out in a few weeks.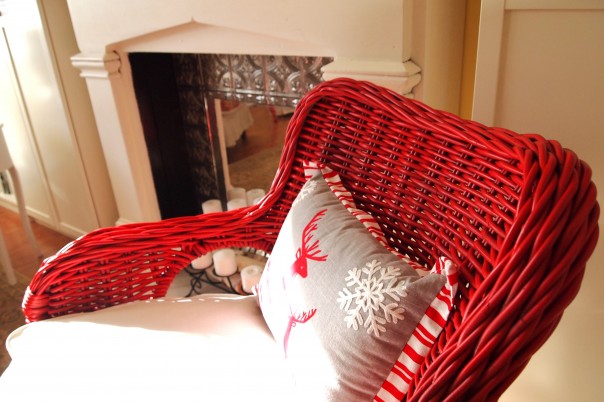 So actually I did do my two favorite things to get a new look (I painted the chair) AND I moved it to a new place.  Now I need to find a little side table for it!
                                   Hope you all have a wonderful weekend!