When you have very little money to spare on decorating, the thrift store can be your best friend. I have gotten so many really great things at the thrift store! I don't know what I'd do if there were no thrift stores! I'd have a pretty empty house (which might be a good thing 🙂 ).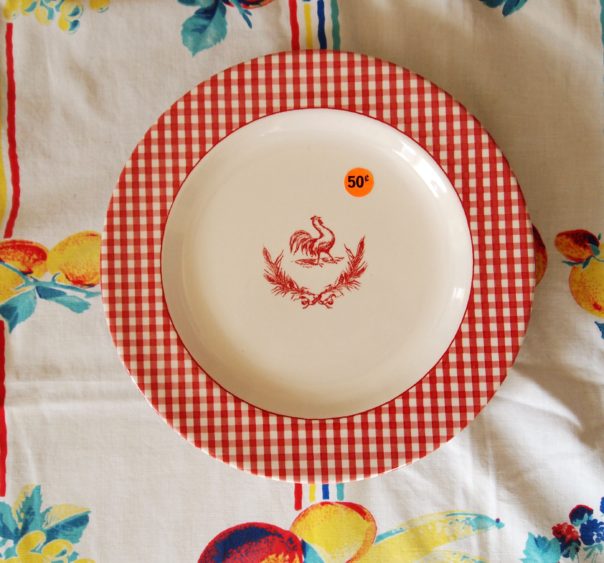 Disclosure: This post may contain affiliate links to Amazon and/or Etsy, which means that I may earn a small commission from some of the links in this post. Please see our Disclosure Page for more information.
Sometimes (most times) I come away with nothing. The trick is to try to go frequently. I had a really good week thrifting  last week  since I was in and out looking for some art work to use on this project. I  thought I'd share two of my finds  with you today.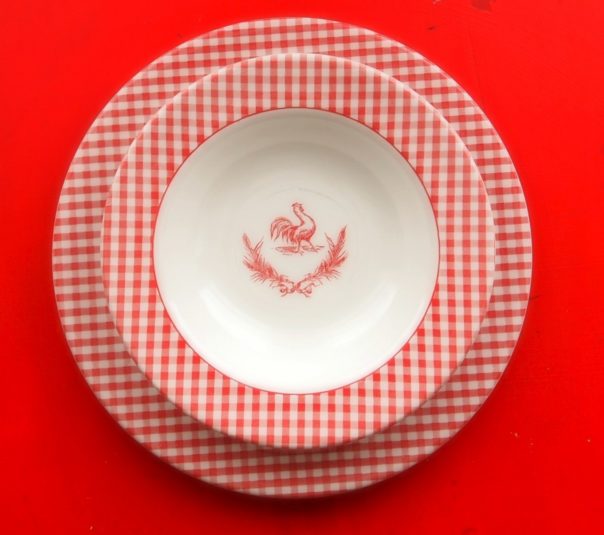 This pattern….I found a bowl and two plates a few years ago and last week I found two more plates!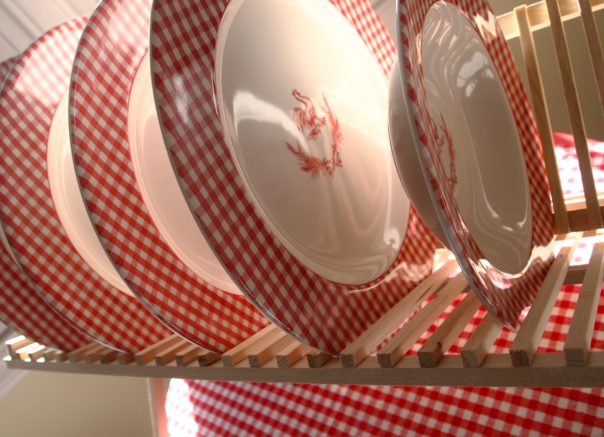 I just love this pattern!
Doesn't it just say "I belong on a table in a Farmhouse"!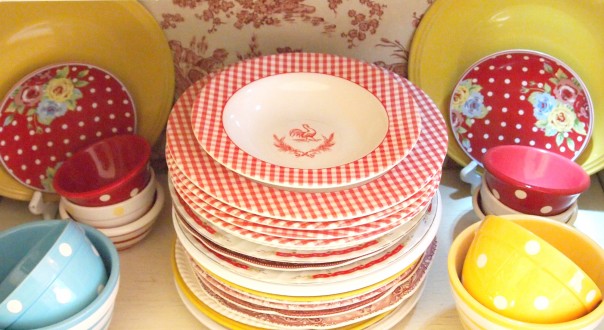 So now I have 4 plates and 1 bowl – that's thrifting! You're very lucky if you find a complete set of dishes. These were originally from Wal-Mart available in one of those box sets that they sell. Unfortunately that was around 2004/5ish. They really should bring this pattern back don't ya think!
The other thrifting treasure I want to show you is this vintage rooster vase I found.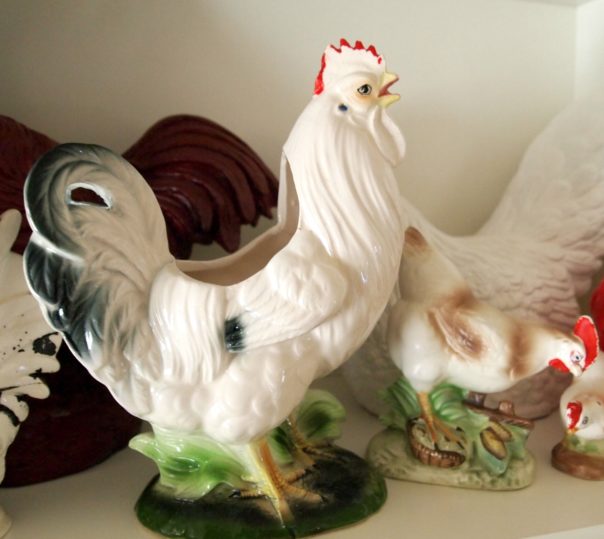 Isn't he something! I added him to my rooster collection that I have on the top of my Ikea bookcases.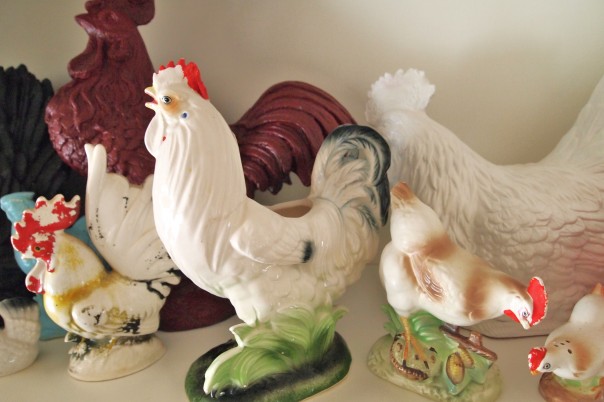 Eventually I'd like there to only be vintage chickens/roosters on that shelf. I have a couple of big ones I put in the back that are new. One day I'll have real chickens but for now these will have to do.
I'm very happy with my thrift store purchases. I found a few other things that I'll save for another day!