I've seen this idea for making your own typographic wall art  around for a few years and have been wanting to try it.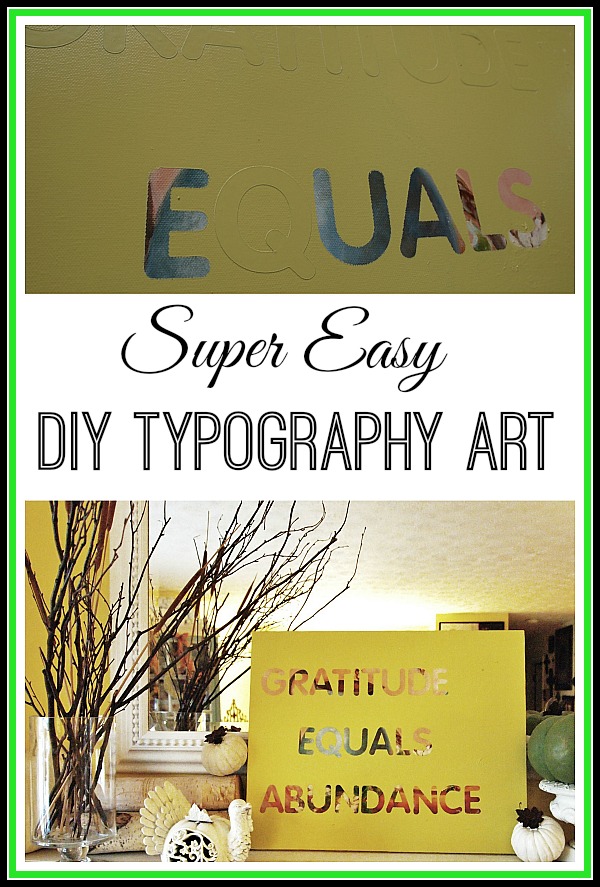 Disclosure: This post may contain affiliate links to Amazon and/or Etsy, which means that I may earn a small commission from some of the links in this post. Please see our Disclosure Page for more information.
I decided to choose a saying that would be good for Thanksgiving and all year round really.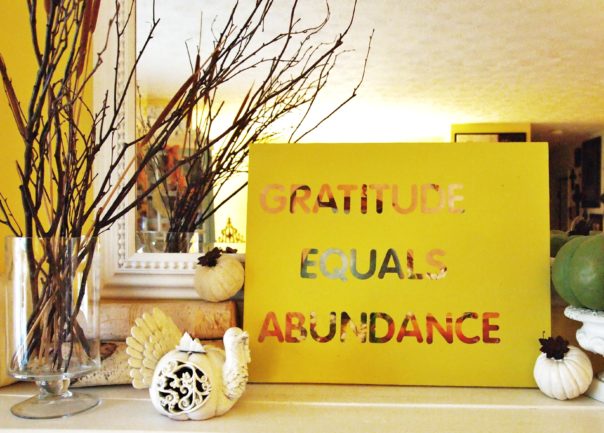 Supplies:
Letter stickers, paint (spray or craft) and an old painting from the thrift store or one you no longer want since you're going to paint over it.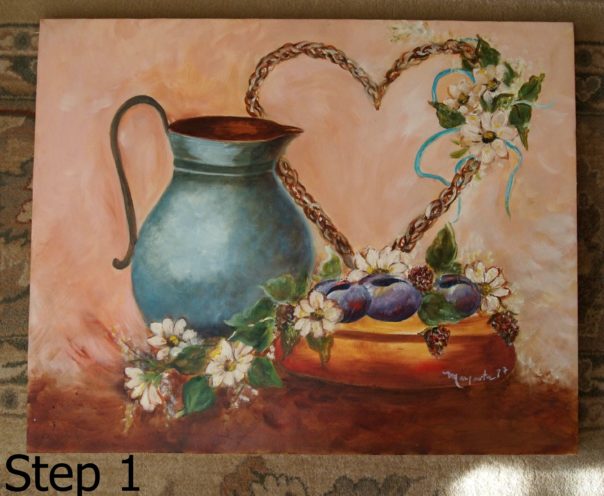 Directions:
1. I used this really cheap (and not so attractive) painting  from the thrift store!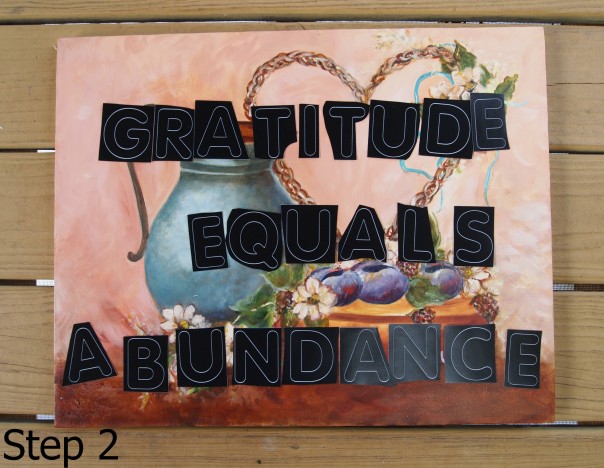 2. Layout your quote. I used stickers from Office Depot. Handmade art doesn't have to be perfect so don't feel like you have to have everything lined up. But if you like  you can draw out your horizontal lines so you have a straight line for the next step.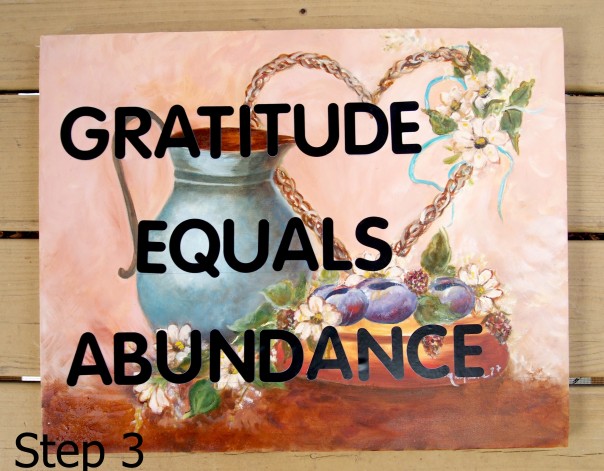 3. Stick your letters onto your piece of art.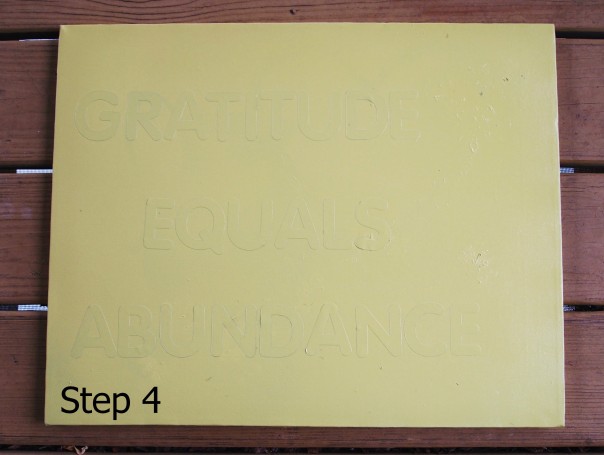 4. Paint your piece – right over the letters you just stuck on. I used spray paint but you can also use craft paint.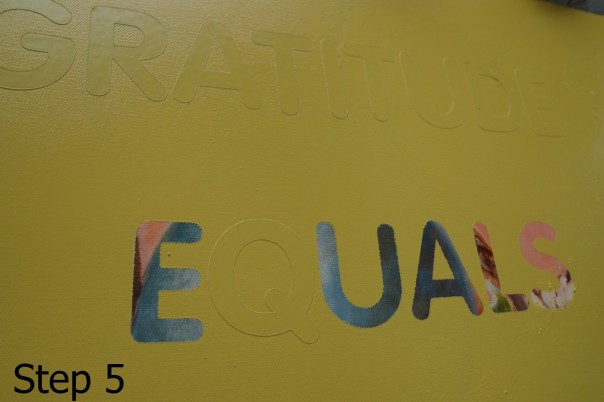 5. Let your masterpiece dry and then carefully remove the stickers. The colors of the painting will show through where you placed your letter stickers.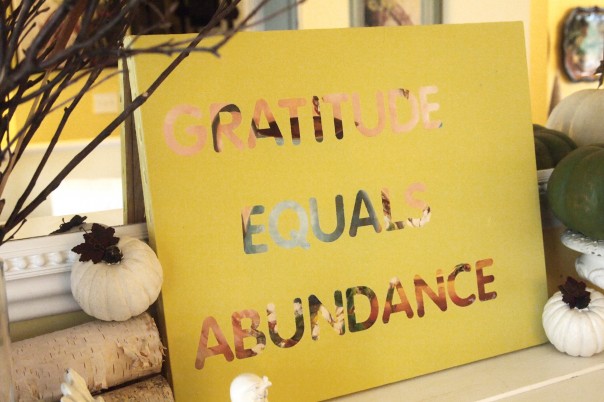 I wanted to do "Gratitude Is An Attitude" but I didn't have enough T's!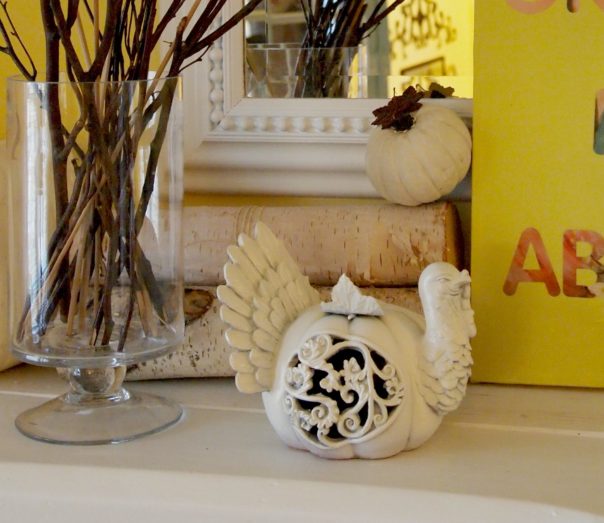 Just a little something I made for Thanksgiving but I did it in colors that would work for me all year long.
Some tips:
-You could also use a blank canvas and paint stripes of whatever color you want to show through or decoupage book pages or sheet music to a canvas.  Or paint the canvas one color before you stick your letters on  so that your letters are all one color for a less colorful look.
-You could use varying sizes of letters for a subway art look
-I tried this project at first with a print and some of the paper lifted off when I  removed the stickers. So be careful when removing your stickers if you're not using a painting.