20 DIY Chalk Paint Projects.
Those of you who have been following this blog for a while know that I believe strongly that all you need is some paint to revamp a piece of furniture. Other DIY ideas also help, but paint is often the first thing I go to when I want to change up my decor and don't want to spend a lot. I've used a lot of different paints over the years, but one of my favorites has to be chalk paint. I just love how it looks and how it feels, and it also makes it easy to distress furniture! If you have some chalk paint and don't know what to do with it, check out these 20 Original Ways to Decorate with Chalk Paint for inspiration!
Disclosure: This post may contain affiliate links to Amazon and/or Etsy, which means that I may earn a small commission from some of the links in this post. Please see our Disclosure Page for more information.
If you want to try one of these ways to decorate with chalk paint but don't have any chalk paint on hand, there are a lot of brands to choose from on Amazon. Three popular brands are Renaissance Furniture Paint's "Chalk Finish Paint", Deco Art's "Americana Chalky Finish Paint", and FolkArt's "Home Decor Chalk." Just make sure not to confuse chalk paint with chalkboard paint. The two are not the same (though chalkboard paint can also be very fun!). You could also make your own chalky paint in any color you like!
20 Original Ways to Decorate with Chalk Paint
There are many styles of finishes when it comes to chalk paint. You can create something rustic and aged looking or something smooth and stylish. Here are a few tips when working with chalk paint to make it gorgeous every time.
Wipe everything down before you begin painting. You can use a soft cloth or any other garment to wipe it down. You don't have to go crazy, just clean the dirt and grime from the surface.
Take pieces apart when possible. If you have items that have multiple pieces, it's easier to take them apart and reassemble after the painting is done. This isn't always possible, but when it is, it gives you a cleaner finish.
If there are deep gouges or bad spots you can fill them with wood filler. If they add to the beauty and you don't want to cover them, that's fine. But if you are looking for a smooth finish you should do this. Be sure to let the filler dry all the way then sand it down before painting.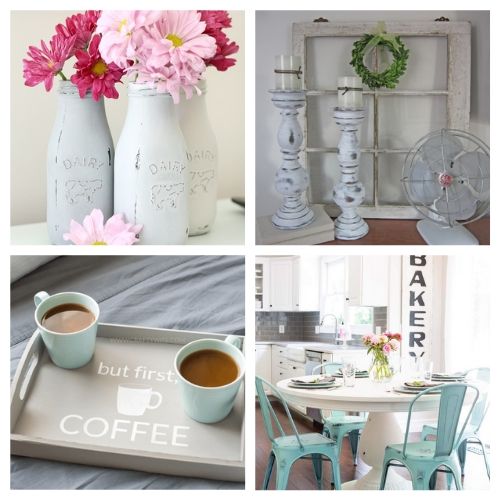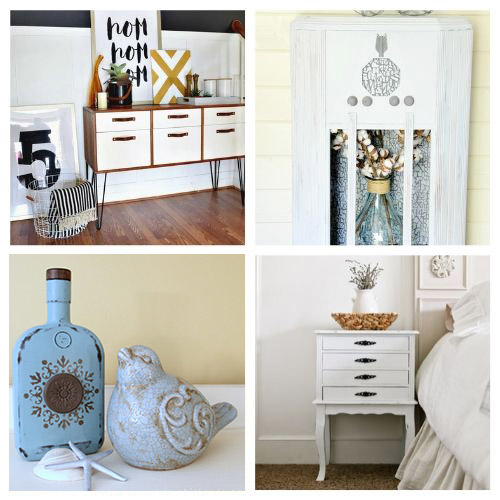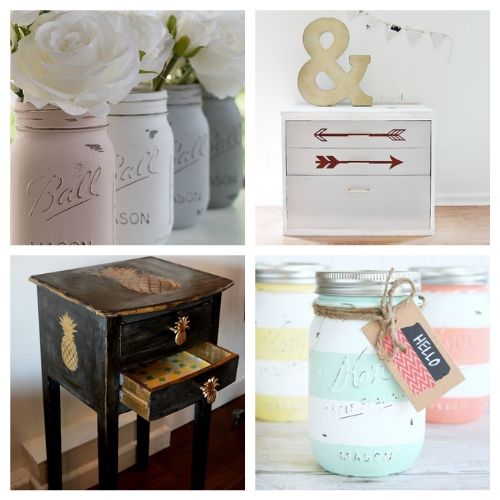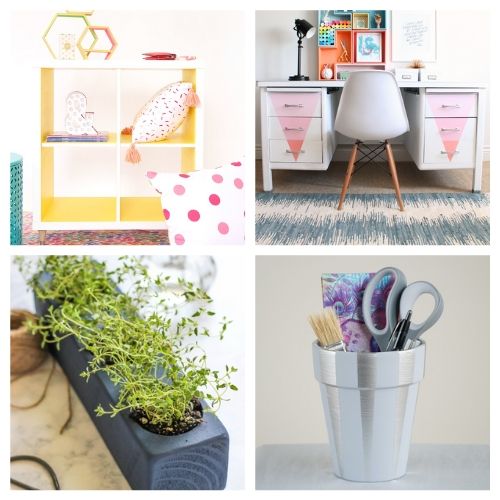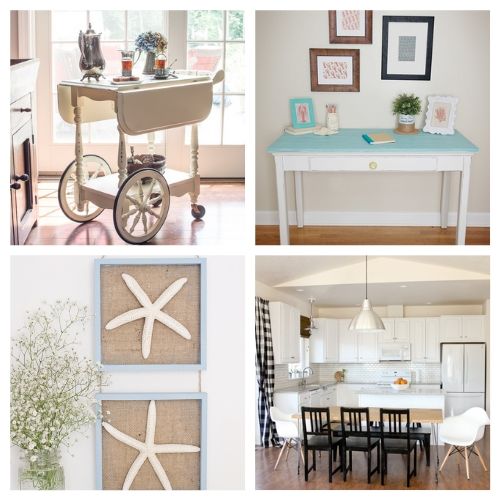 Have you ever used chalk paint before?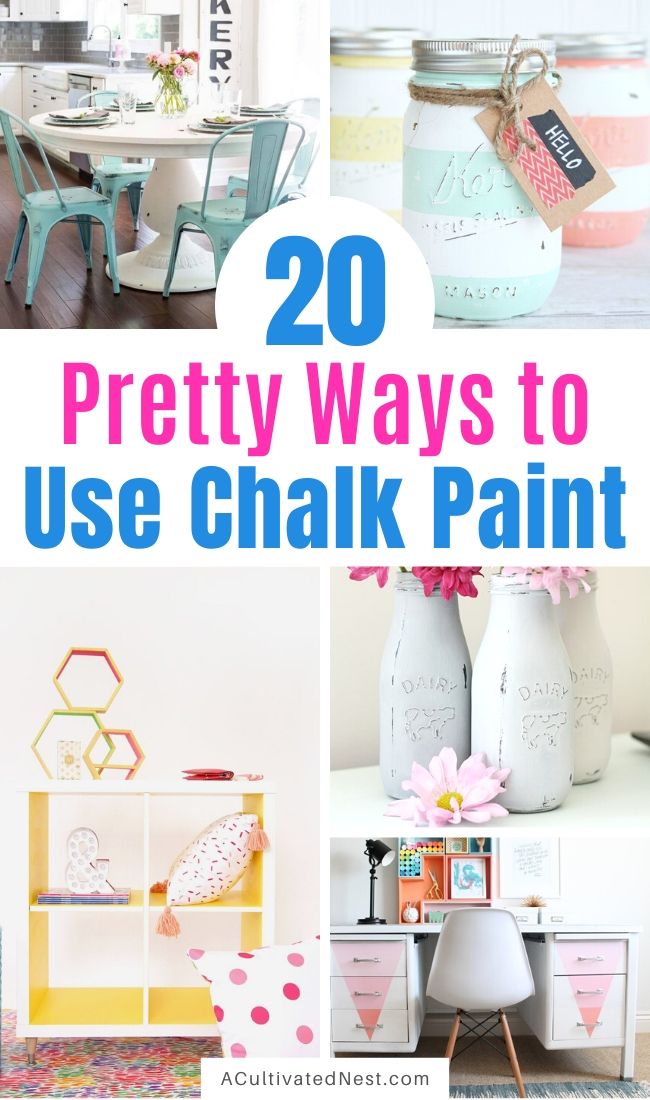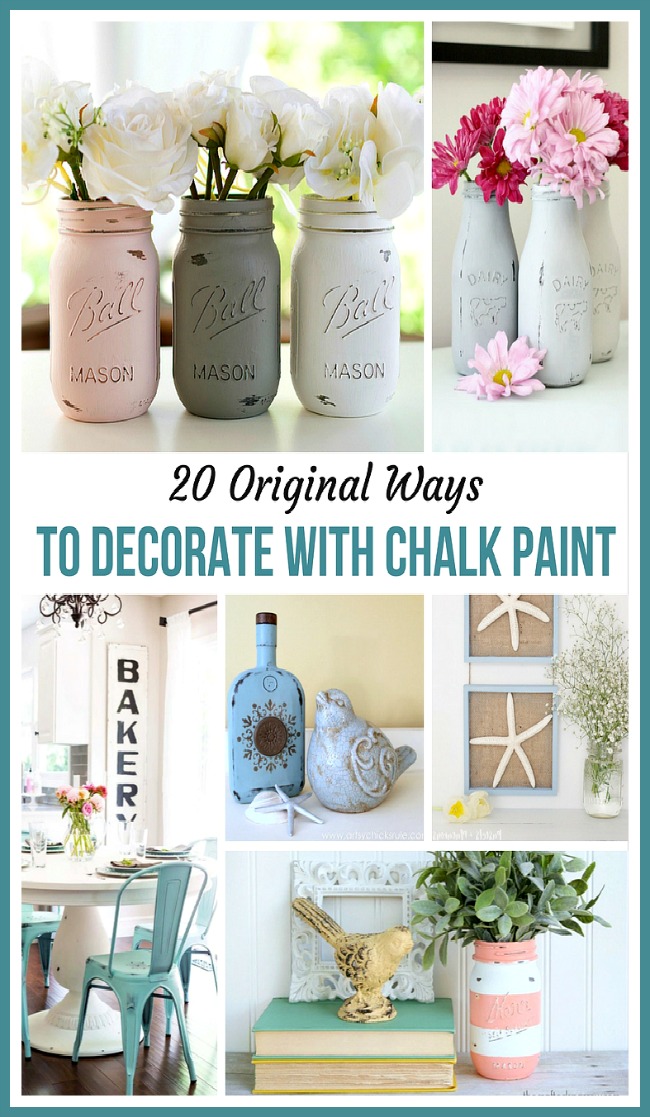 You might also be interested in: 20 DIY Painted Kitchen Cabinet Ideas