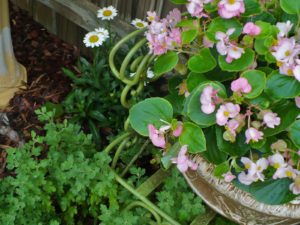 Disclosure: This post may contain affiliate links to Amazon and/or Etsy, which means that I may earn a small commission from some of the links in this post. Please see our Disclosure Page for more information.
I always think of my fence as the "walls" of my garden. You decorate the walls inside your house so why not your fence!  Especially if you have nothing growing against/in front it. I recently  added a metal chicken ($5 on clearance at TJX) to my fence "art" collection.  So I thought this was a good time to show you a bit of what I have on the inside  of my privacy fence.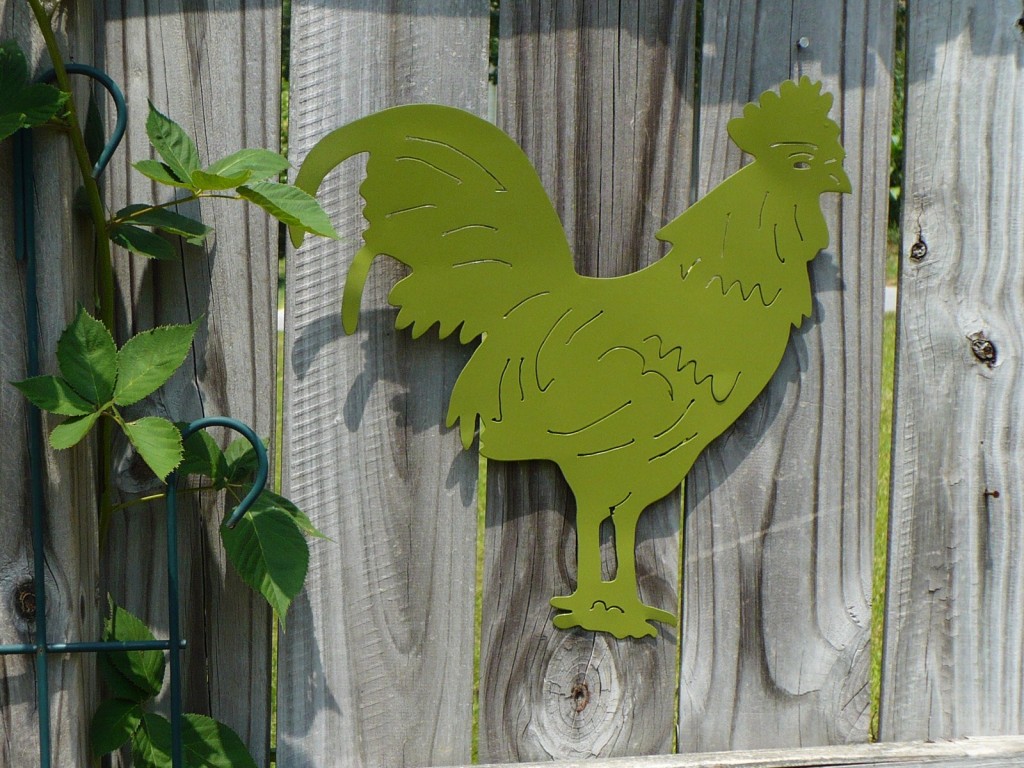 I spray painted it with some  Rustoleum paint because it was just a dark grayish metal before. Love that color! That's a blackberry vine from the other side of the fence poking through.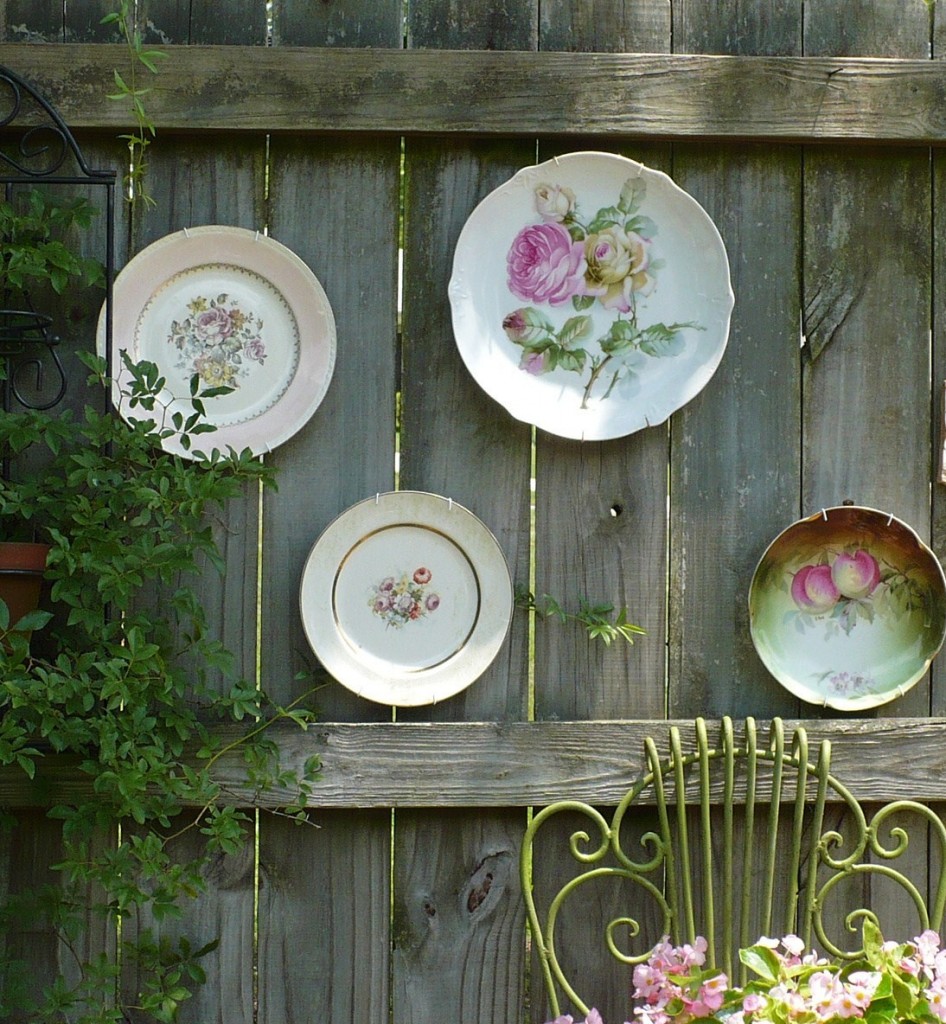 Many of you know that I use plates a lot in my garden. These have been hanging there for about 7 or 8 years.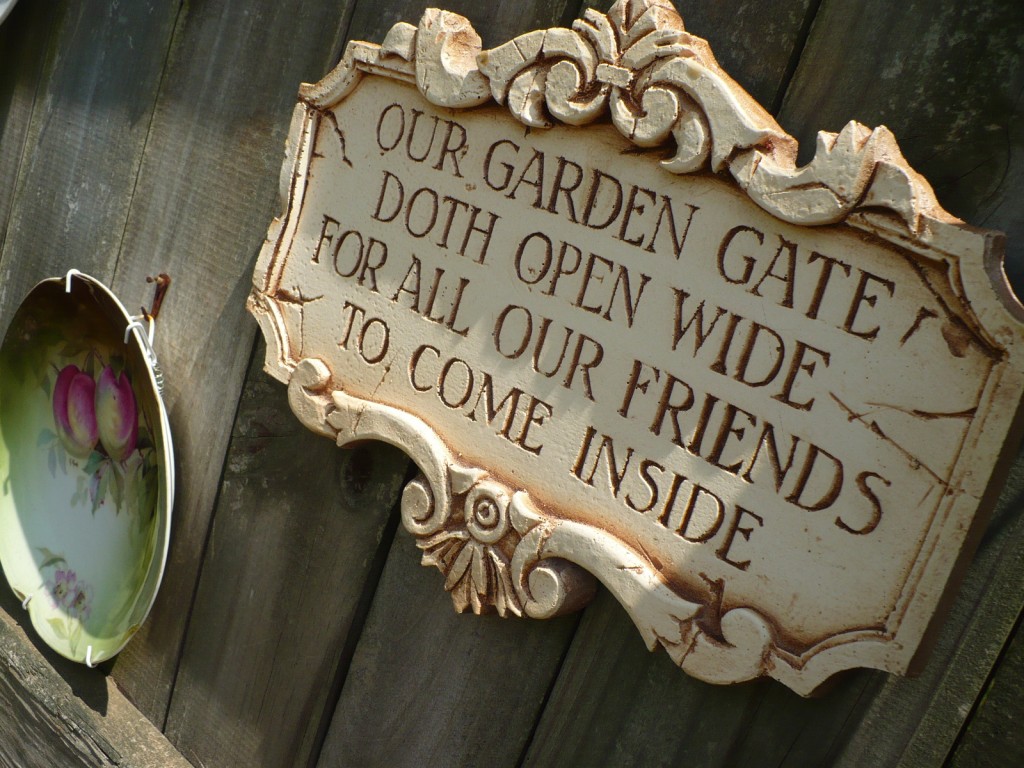 I recently lost one (the only one ever!) during a storm but found this plaque in my garage and thought it was appropriate since it hangs next to the gate.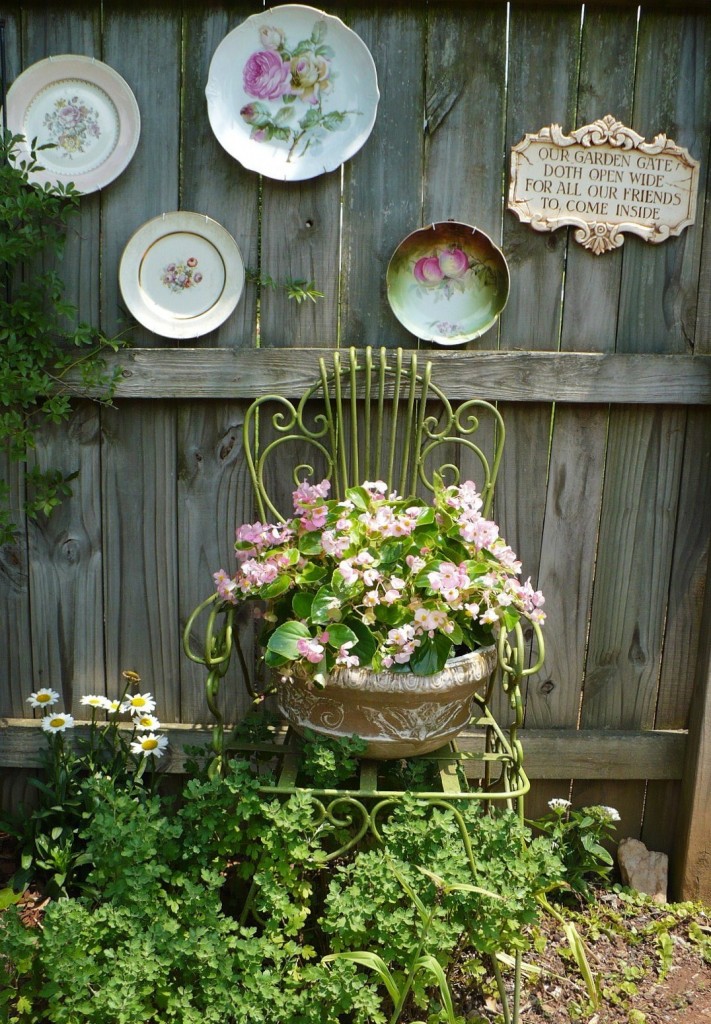 I'm going to add a few more plates around the chair as I find them.  Won't that be cute!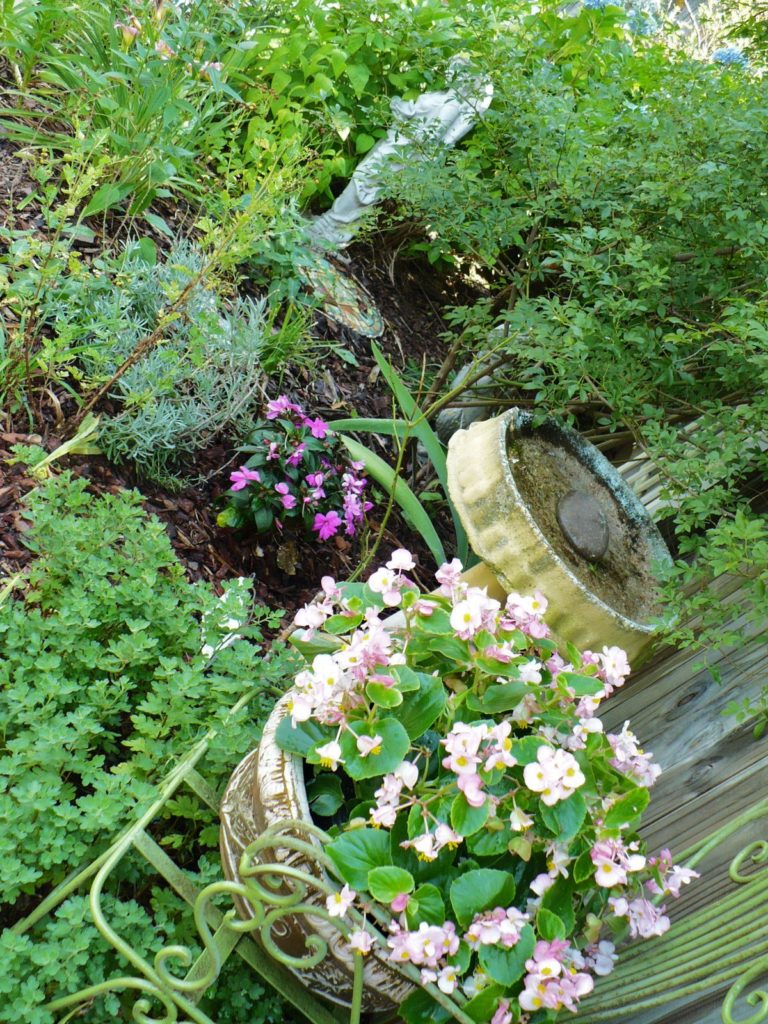 All that greenery is a beautiful yellow Lady Banks rose. It blooms in spring and looks really gorgeous growing around the plates and through the iron planters.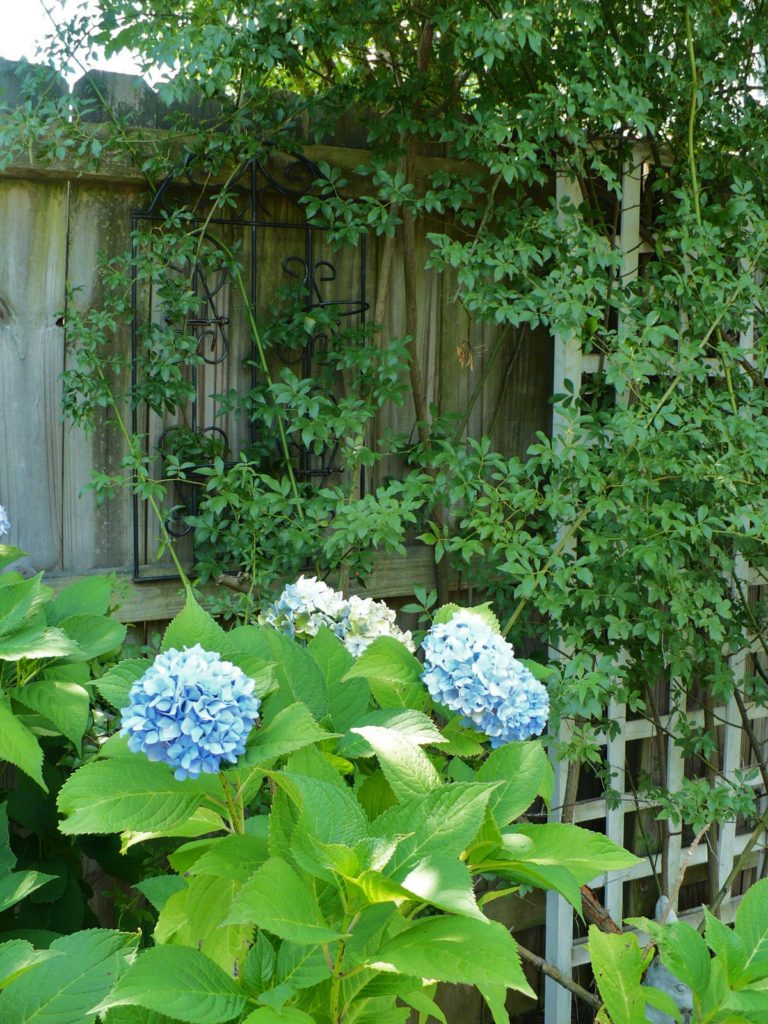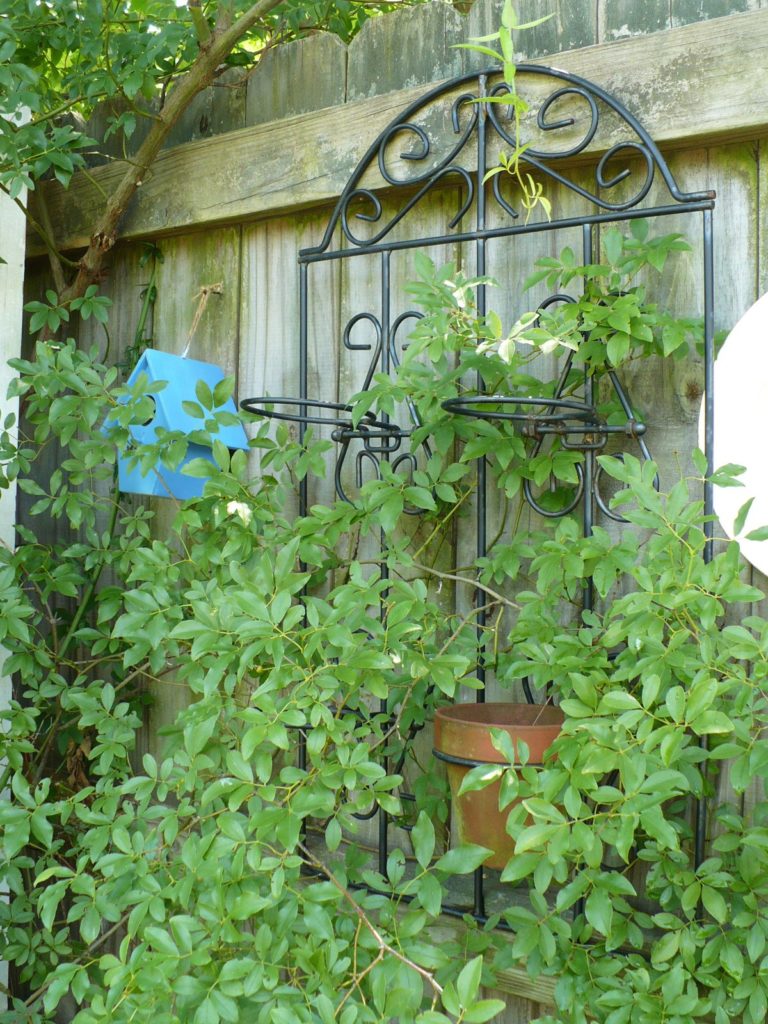 Moving to the inside of the vegetable garden. . . .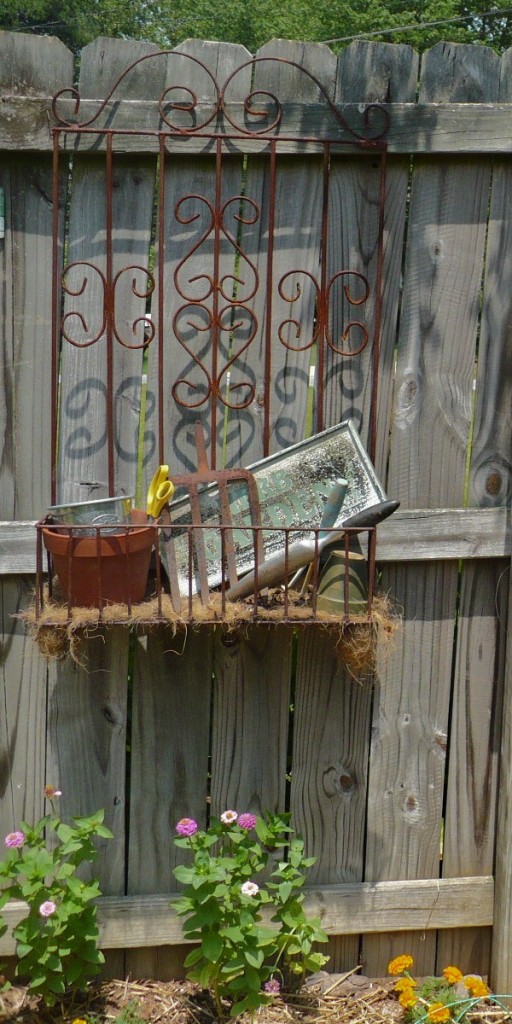 This planter holds some gardening items. Last year I had it "planted" with thrift store plates. It's a handy place for little garden tools that I use and some pots.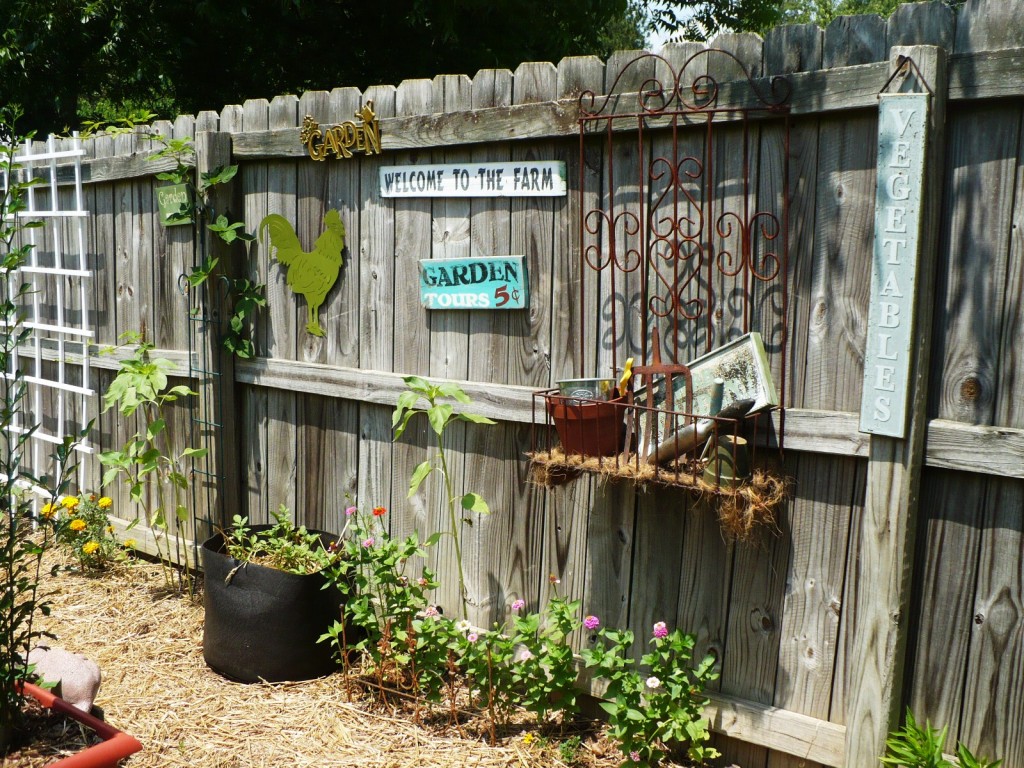 I've picked up various garden signs over the years. I always see them at the thrift store.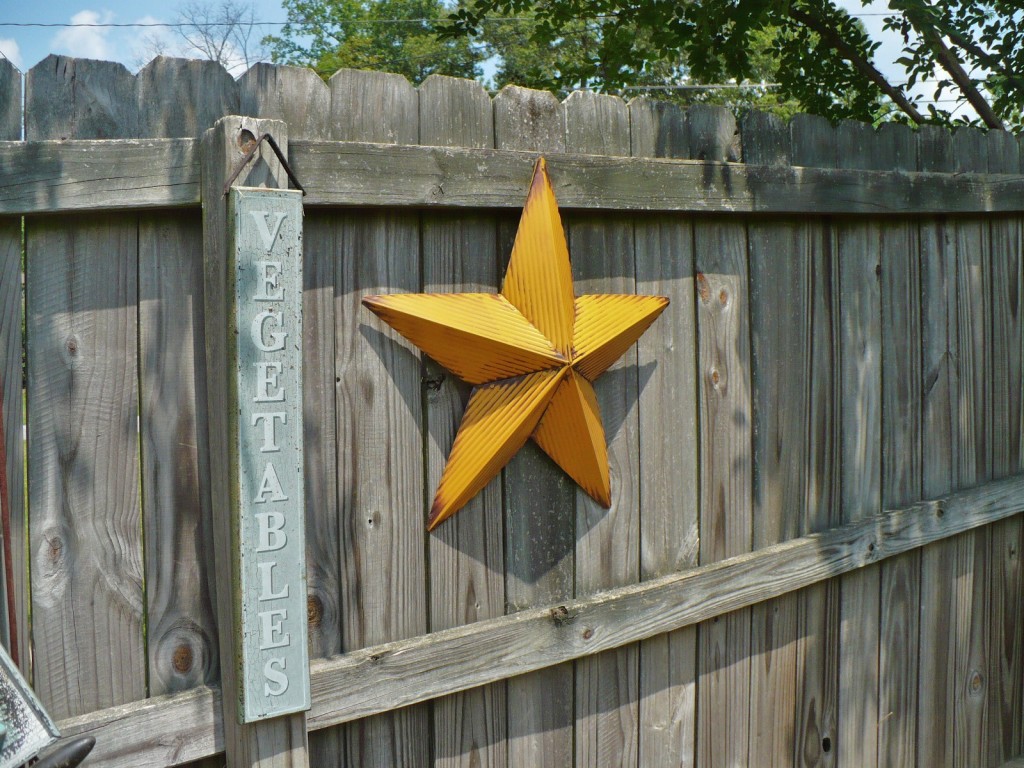 A star by the strawberry bed.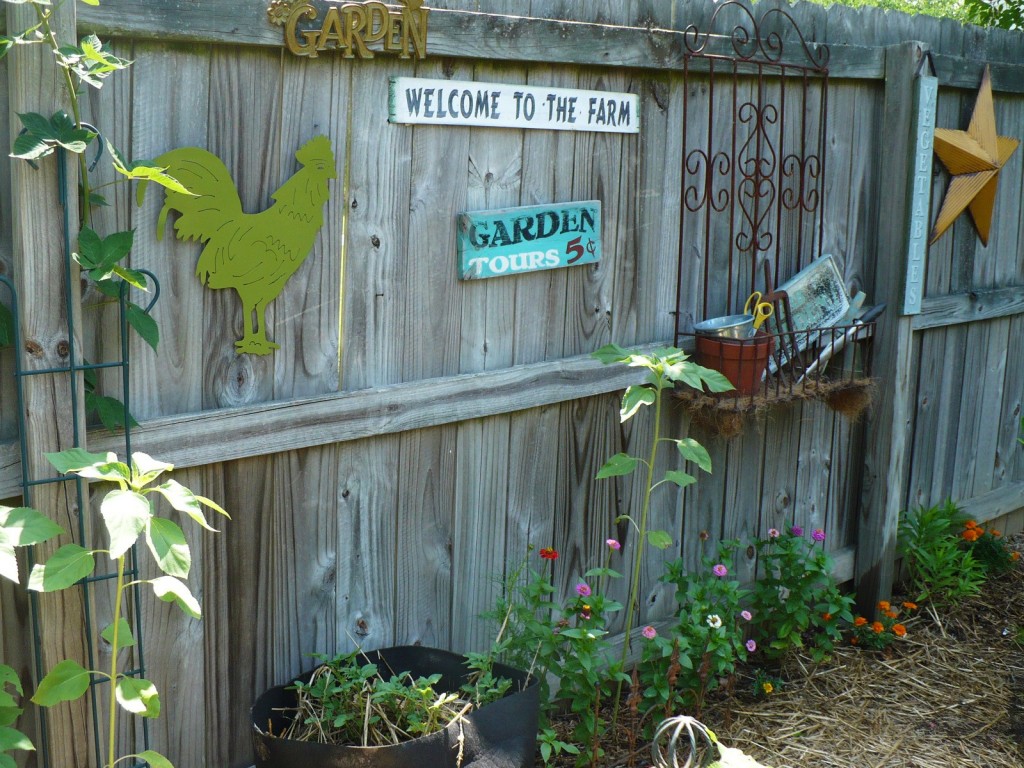 Now my whole backyard isn't like this. Just in some spots. I know this isn't for everyone's yard and I probably wouldn't do this use this much decoration on the outside of my fence. But my backyard is more cottagey and whimsical than the front so it fits in just fine. Besides it's fun and gives me something to look at when there's nothing growing! Try using some outdoor art to decorate your privacy fence.