Delicious Homemade Mocktails for New Year's Eve!
I love a good New Year's Eve celebration! I especially like a New Year's Eve that's family friendly! And one of the best ways to make your New Year's Eve more fun for the kids is to make mocktails for your drinks! They're pretty looking like cocktails, and can be put in fancy glasses, but they're alcohol free! So send out this year with a great party and some of these 25 Delicious New Year's Eve Mocktail Recipes!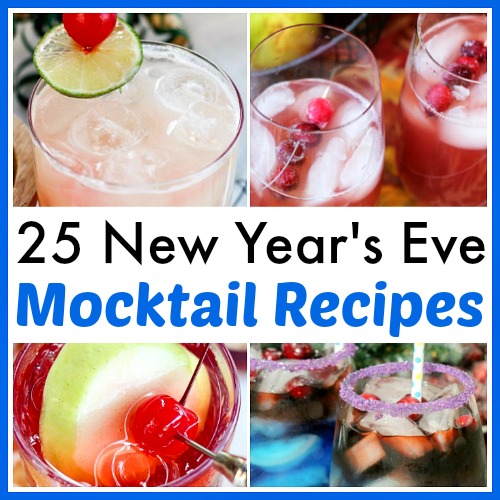 Disclosure: This post may contain affiliate links to Amazon and/or Etsy, which means that I may earn a small commission from some of the links in this post. Please see our Disclosure Page for more information.
Delicious drinks that kids, expectant mothers, and designated drivers can enjoy without worry? Now that's the best kind of New Year's Eve drink! You definitely have to serve at least one New Year's Eve mocktails this year!
25 Delicious New Year's Eve Mocktail Recipes
New Year's Eve mocktails don't have to be boring. They can be just as fun and colorful as spiked drinks and they are perfect for anyone who prefers not to imbibe. The key to a great cocktail is using a fun glass, lots of fruit, and sparkling soda. Here are a few tips for making delicious mocktails.
Cocktail Glasses – Choose a regular cocktail glass for serving mocktails. Martini glasses, rocks glasses, and hurricane glasses are all great choices.
Fresh Fruit – Fresh fruit garnishes are a must when making mocktails. Go for pineapple, cherries, citrus slices, pomegranate, and cranberries. Adding a spring or two of fresh mint adds a nice touch as well.
Add some sparkle. – Sparkling beverages like ginger ale, lemon-lime soda, club soda, or sparkling cider all add a bit of sparkle and fizz to mocktails.
Garnish – Cocktail picks and umbrellas are fun, festive, and will hold your fruit in place.
Will you be serving mocktails or cocktails this New Year's Eve?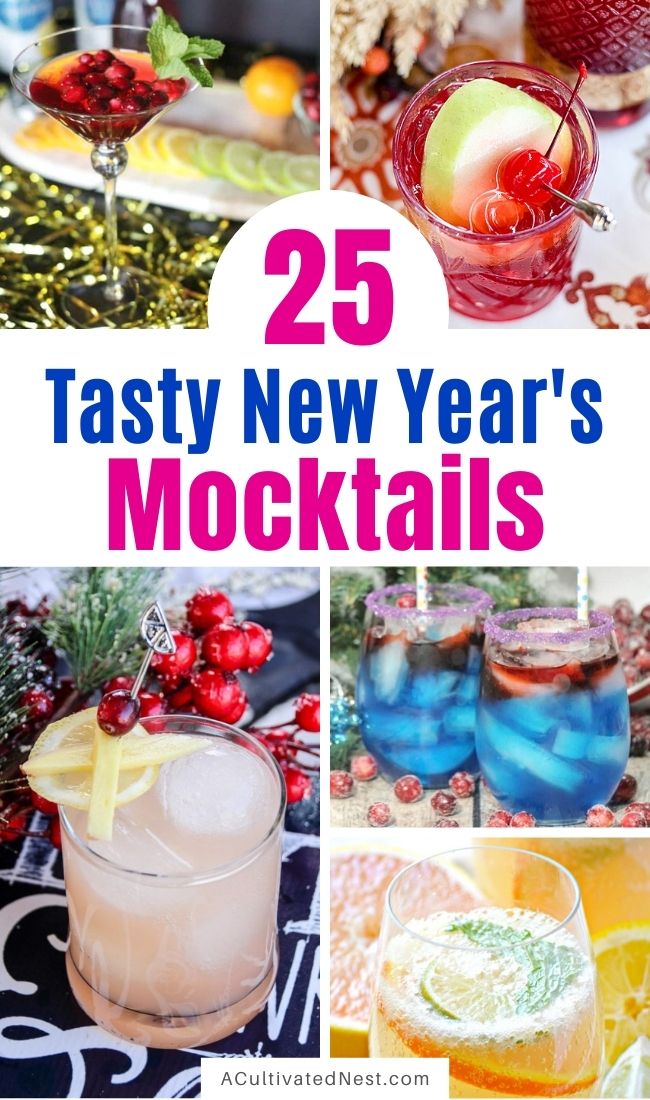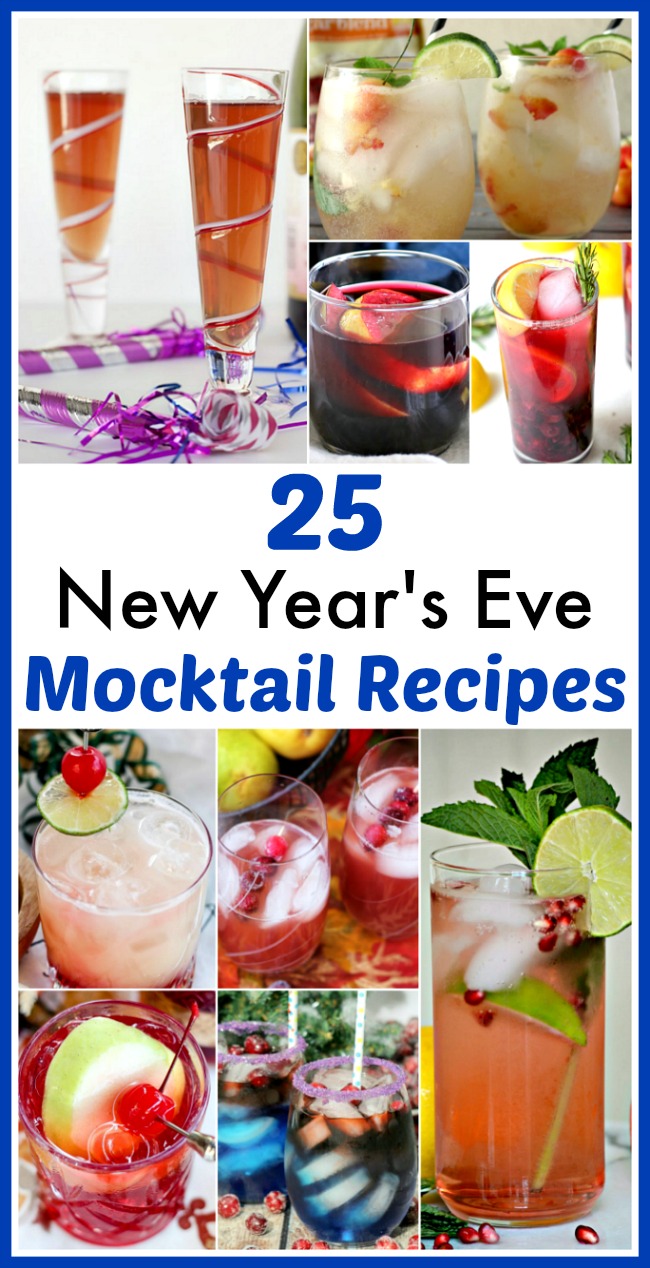 You might also be interested in: 7 Festive and Frugal Ways to Decorate for New Year's Eve