The New Year is a time of new habits. It's a perfect time to reorganize your thoughts, ideas and financial goals. If you are looking for new ways to save money in the New Year, here are some lesser used ideas when it comes to staying on budget.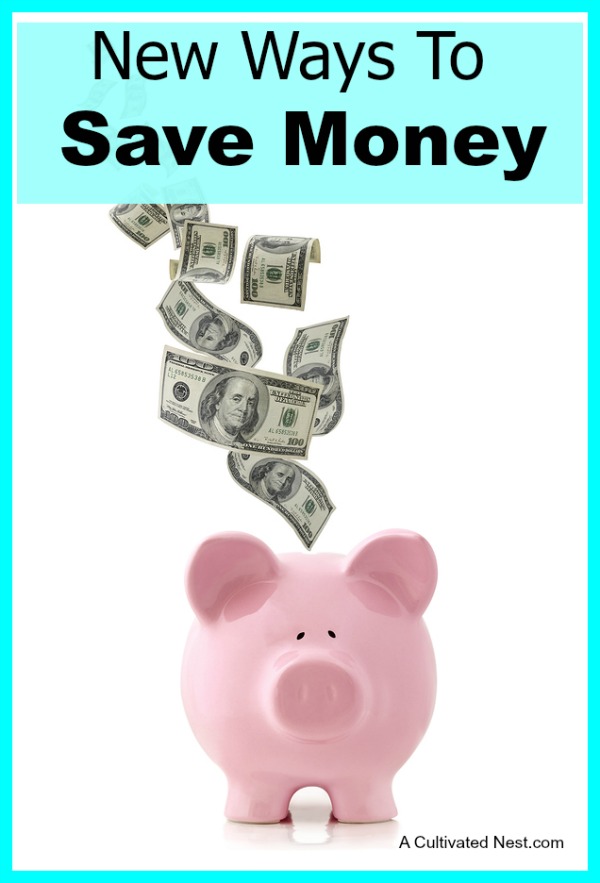 New Ways to Save Money in the New Year
1. Minimize your wardrobe.
Disclosure: This post may contain affiliate links to Amazon and/or Etsy, which means that I may earn a small commission from some of the links in this post. Please see our Disclosure Page for more information.
Try participating in the Project 333 if you need outside motivation (It's a fashion challenge that helps you dress with 33 items or less for 3 months).  If you minimize your wardrobe, you can save money by only adding a few low cost accessories when they are in style.
2. Try Gleaning
Gleaning can mean asking your neighbors if you can pick the fruit from their fruit trees or bushes (that they don't want) to contacting farmers and asking if you can pick up any fruit or vegetables missed when they did their harvesting (especially if they use mechanical harvesting equipment).
Look on Craigslist or Freecycle for people offering free fruit if you come and pick it or post that you are willing to pick fruit (there may already be established gleaning groups in your areas that you could join as well). Most people would rather not have their fruit go to waste! Also, check out FallingFruit.org for a map of fruit trees on public land.
3. Shop with discount gift cards.
This is not necessarily a new concept, but it can be new to you if you never thought about shopping this way. Just buy discounted gift cards and use them when you need to shop in a store or online.  Just Google "buy discount gift cards" and you'll find many sites who have them 5-10% less than the amount on the card. So you would buy a $25 card for say $20 (the discounts can be greater). If you get gift cards you know you won't use, turn them into cash this way as well.
4. Workout for free

.

One of the biggest reasons people get gym memberships is they think it will motivate them or the weather may not be ideal where they live for working out outside. This time of year is especially high for gym memberships as people start making their new year's resolutions.

You can practically work out for free by watching YouTube videos and just buying some very basic workout equipment such as hand weights and resistance bands as well as a yoga mat. If you have a streaming device, YouTube is usually available and all you need to do is find the kind of working out you want to so. There are even full length videos on there!
5. Only shop after the season for stuff.  
Shop after Christmas for next Christmas, shop after summer for next summer, shop after winter for next winter. Stores put things on clearance way before the the real season even begins! You will save so much money that you won't even know why you ever shopped full price. For example, make a pact with yourself that you won't buy any holiday decor before the holiday for one year. Plus, many holiday things can be used for other holidays as well. For instance, red and white things  can be used for Valentine's Day and Green stuff from Christmas can be used on St Patrick's day.
6. Get your home re-assessed.
If you haven't had the county/city come in and check out the value of your home in a while, you may just be paying too much in property taxes. This is especially true if the last time they looked was when the housing industry was doing well. Don't over-pay for your property taxes if you don't have to!
7. Shop year round for your car insurance.
Most people get stuck in one insurance plan and think that is the lowest it can get. You may think you are getting the best deal, but you should have your insurance company re-evaluate your policy on a yearly basis. The truth is, since so many insurance companies are competing these days, if you have a good driving record, you can often get a lower rate just by regularly shopping around. Also, you should contact your car insurance company if you have changes like driving less mileage or teen drivers on your policy getting older. Those two things will lower your insurance rate. Try it and you may be shocked how much more you can save.
I hope you've found some fresh ideas for saving money and I'd love to add your ideas to this list! What are your more unusual ways to save money?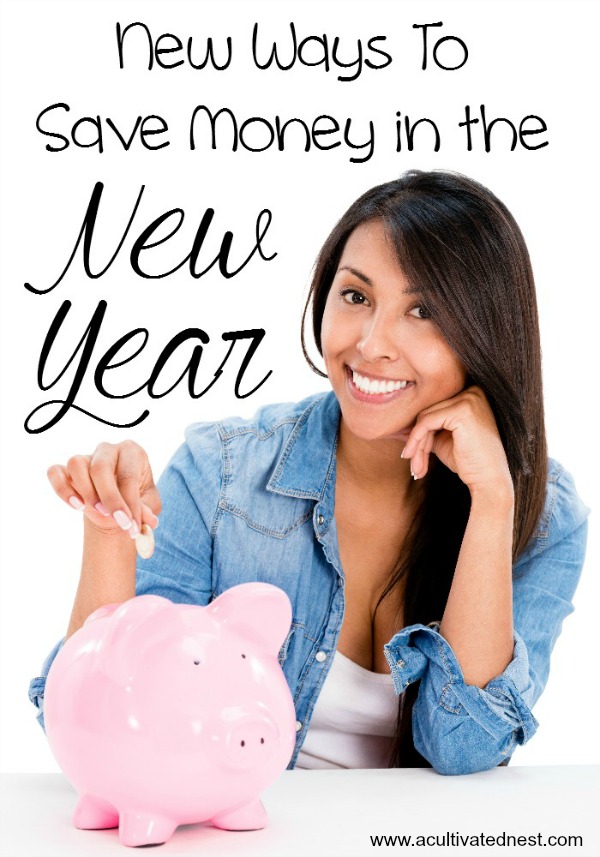 Don't miss a post! Get this blog delivered by email every time I post.  Subscribe via email here
You may also be interested in:
Preparing Your Budget For the New Year