Here we are, summer is officially over, fall is here, daylight savings time is right around the corner and  yet my garden is still looking pretty good !
It helps that the first official frost date for my town isn't until around November 1-10.   Which is great because I still have a few trees and grasses I need to get into the ground this week!
Disclosure: This post may contain affiliate links to Amazon and/or Etsy, which means that I may earn a small commission from some of the links in this post. Please see our Disclosure Page for more information.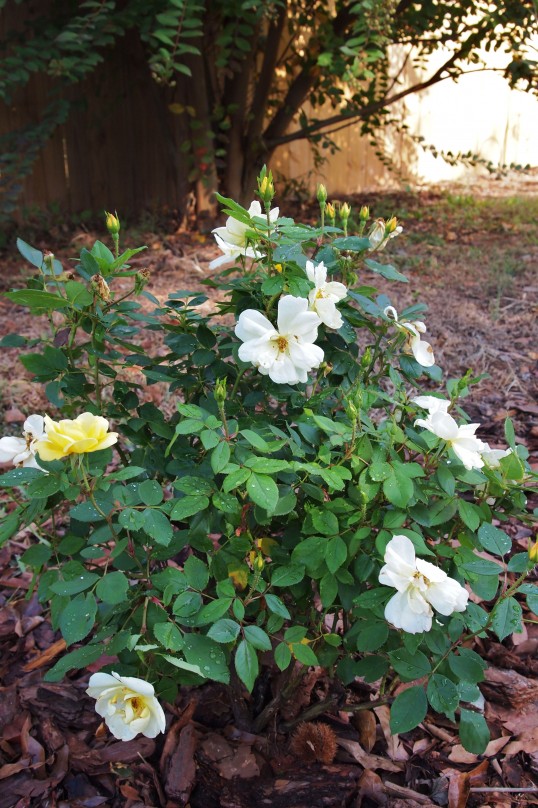 Speaking of planting…I planted this Yellow Knockout Rose last week (clearance from Lowe's). It has the most wonderful fragrance! Did you know that the Red Knockouts don't have a fragrance?  Did you ever notice that? The yellow variety is supposed to be more compact than the red and I did notice that the yellow color fades to a whitish yellow as the blooms get older.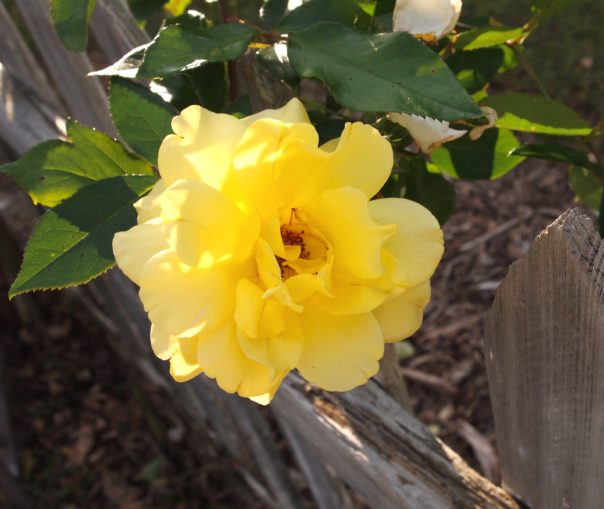 I planted this yellow climbing rose in April – I think it's called Golden Showers. It seems to stay a nice yellow color even as the bloom fades. It's still going strong.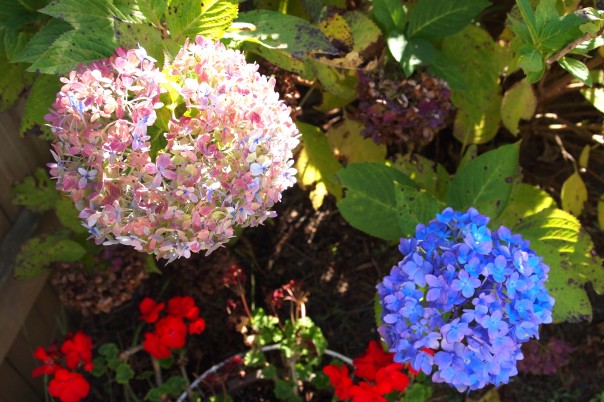 Some of the hydrangeas are still producing blooms. You can see a newer flower next to a fading one here.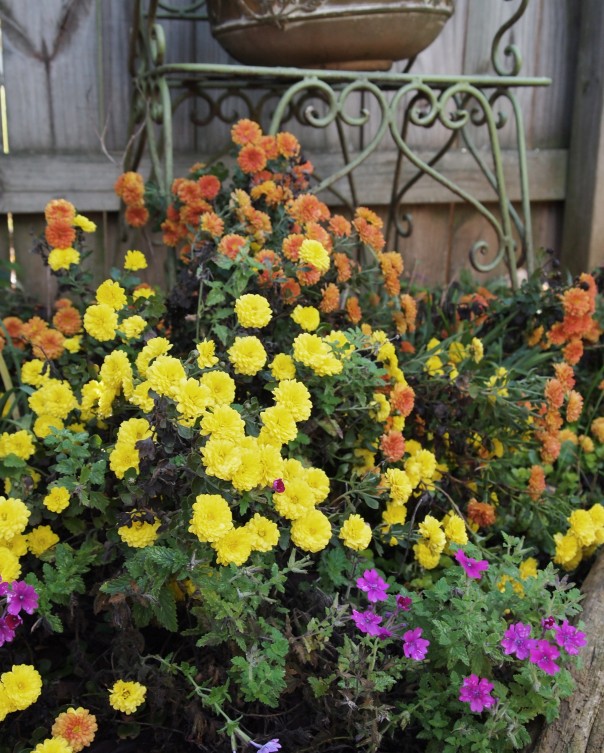 I always plant my mums after they are done blooming in their pots. These are about 6 years old.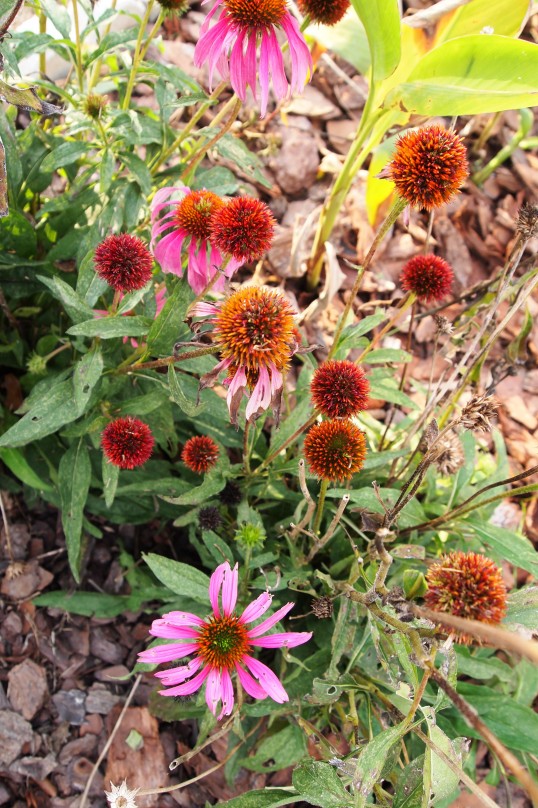 Even the Coneflower seed heads are pretty this time of year!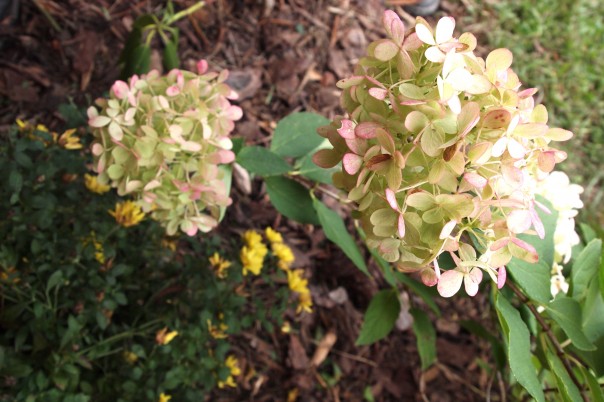 This is the Limelight hydrangea I planted this year. Sort of looks like a Pee Gee Hydrangea.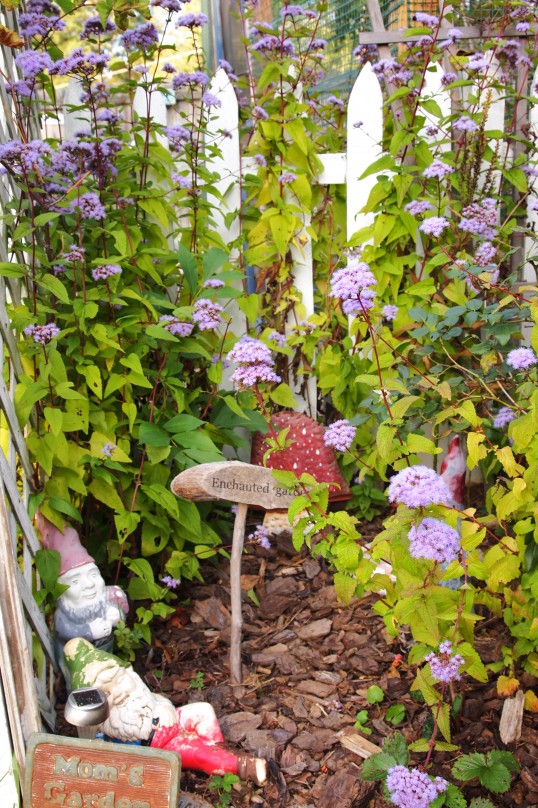 This is where the bigger gnomes live 🙂 Under the floss flower otherwise know as Ageratum (I know it's Ageratum because of Diana).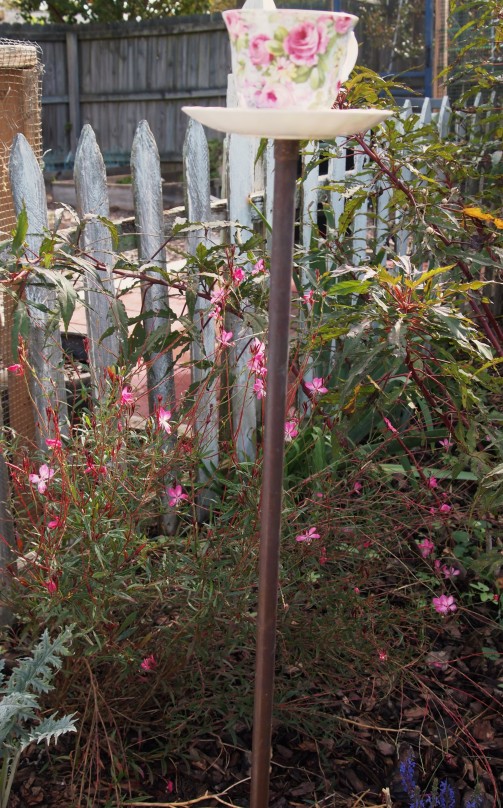 I forget what that whispy pink plant behind the teacup birdfeeder is called.  In the summer it has more flowers.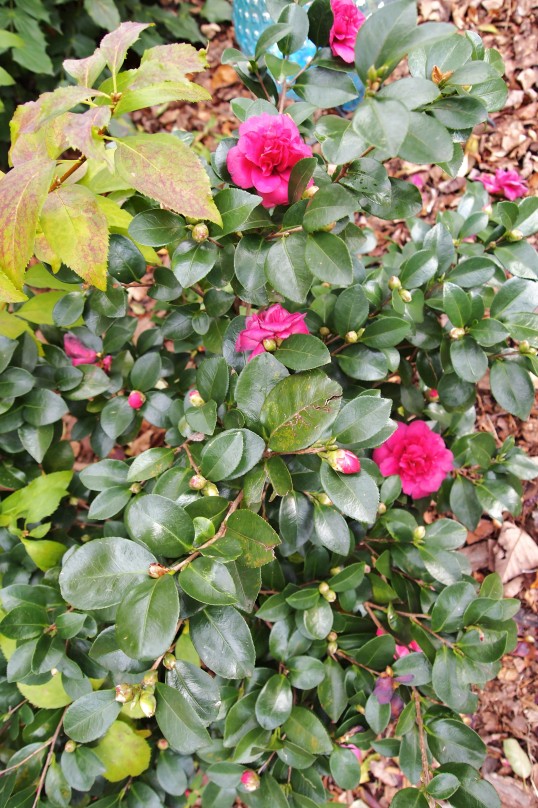 Last but not least, the Camellia's are blooming (they deserve a post all on their own I think).
I know some of you have already experienced your first frosts. In a few more weeks, we'll be dealing with our first killing frosts and things will look a bit different!