I guess all those fireplace photos I've been posting lately have shown a peek of my kitchen and I've gotten a lot of requests to show more of it. So here you go!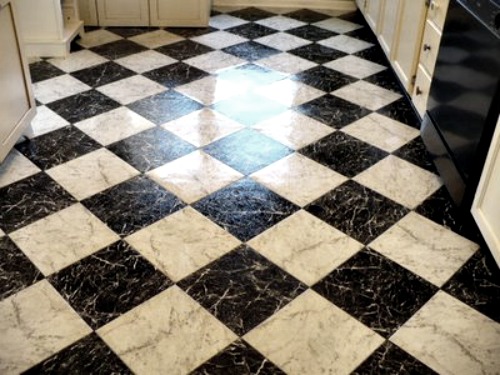 This is the floor. Black and white marble peel and stick tile. We put those down when we moved in, gosh 14 years ago, and they still look great and I still love them!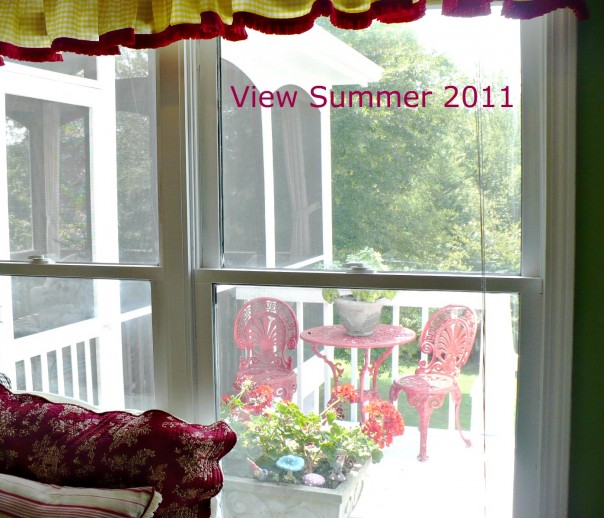 Disclosure: This post may contain affiliate links to Amazon and/or Etsy, which means that I may earn a small commission from some of the links in this post. Please see our Disclosure Page for more information.
It's a galley style kitchen with a window seat on one end that looks out onto the deck.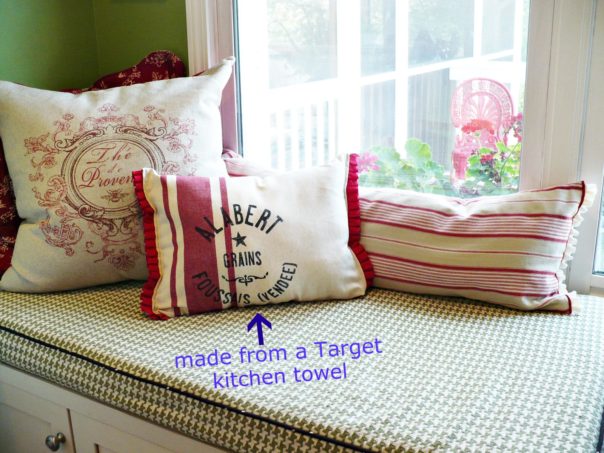 I'm always changing out the pillows.  The striped pillow is made from a table runner.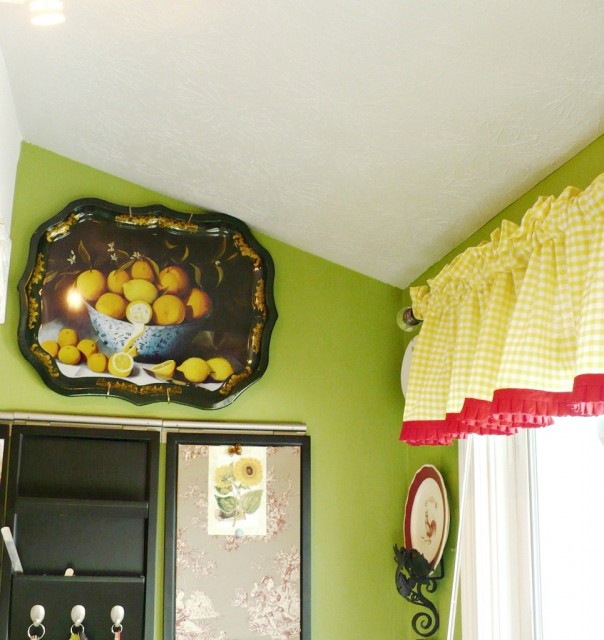 The walls are a pear green but I plan on painting those a different color sometime this year.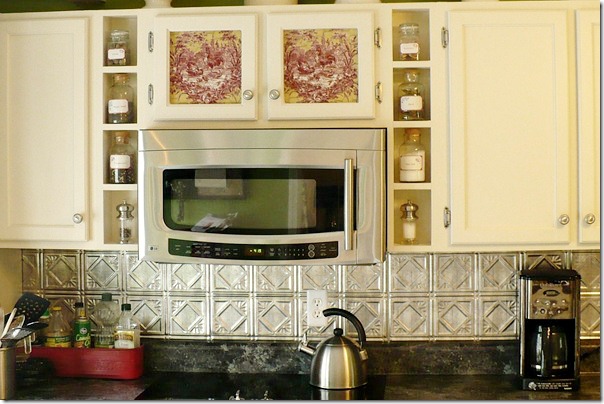 The cabinets are a light beige (but I also plan on re-painting them this year too) 🙂 I have a faux ceiling tin backsplash that I just love and will not be changing!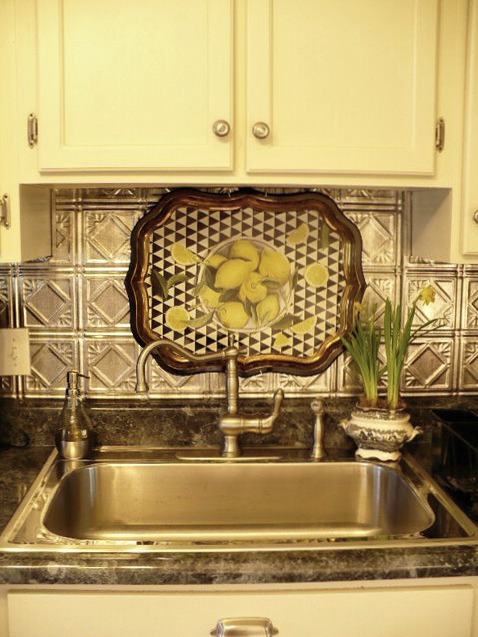 I love my high gooseneck faucet and deep sink,  but wish I had a farmhouse style sink! Love those.
The countertop is  laminate. If I could have any kind of countertop material I would do soapstone. I just love the look of it. My microwave and fridge are stainless steel because those have been replaced recently. My dishwasher is black  (and about 12 years old) and my cooktop is black. My wall oven is white. So  I suppose we are committing the cardinal sin of House Hounters (the HGTV show) by having mismatched appliances. The horror! How ever do I manage? AND I have laminate countertops!! ….dear me 🙂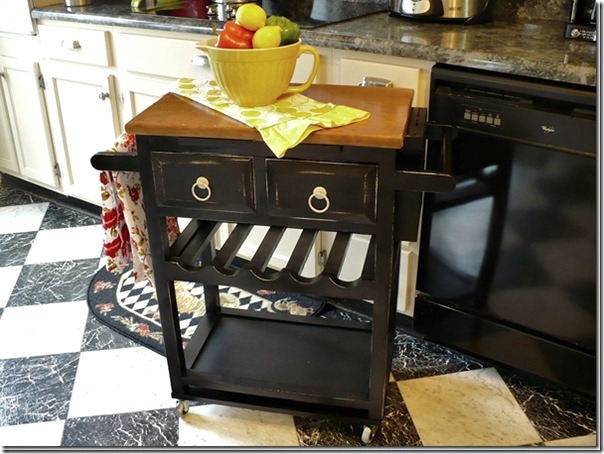 This is a little kitchen cart I got at Goodwill and made-over(click here). I keep my Kitchen Aid mixer on it and it comes in handy as an extra workspace since I don't have room for a kitchen island.
I framed some toile fabric for this art. These fit perfectly in the spot between the cabinet and wall oven.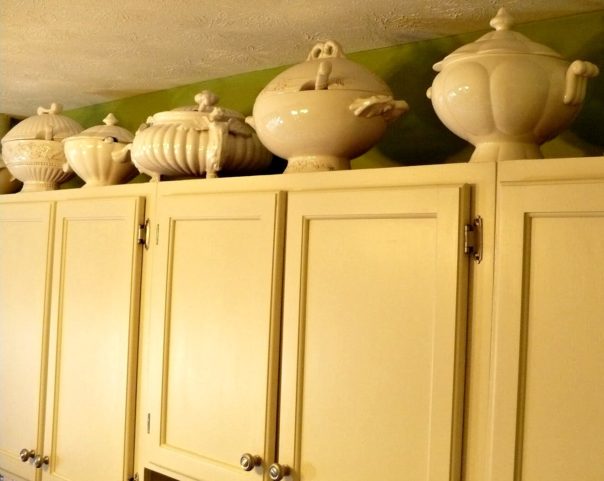 I have my collection of white soup tureens on the top of the cabinets on this side.
The cabinets on the other side go all the way to the ceiling and are configured differently. But I'll save that side for another day since this post is getting long.
Hope you enjoyed a closer look at my kitchen!