I know most people think it's crazy to undertake a kitchen makeover over during the holidays, but what can I say, I'm crazy I guess! Actually I have a method to my madness that cuts down on the mess.
You can go to this post about My Plans For My Budget Kitchen Makeover if you want to see my ideas for this space.
Disclosure: This post may contain affiliate links to Amazon and/or Etsy, which means that I may earn a small commission from some of the links in this post. Please see our Disclosure Page for more information.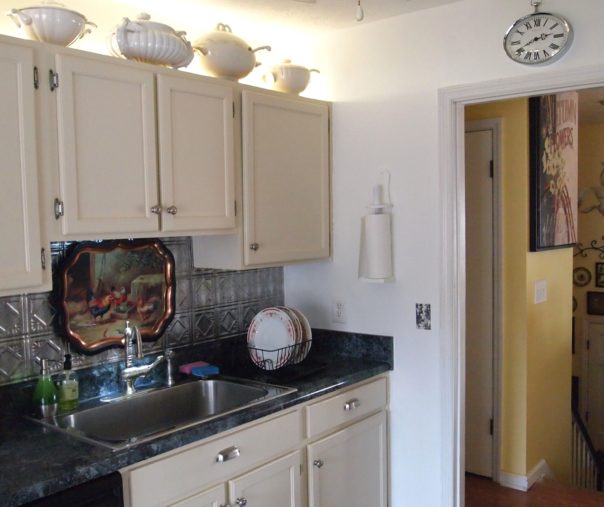 So I've painted two walls! I paint one wall at a time. That's my method for handling painting chaos. Instead of trying to do the whole room at one time, I  take everything down from one wall, spackle & sand the holes, wipe down the wall and paint. When that one wall is done I put everything back and move on to the next wall and then the next until I'm done. That's how I did my living room this year. That's what works for me!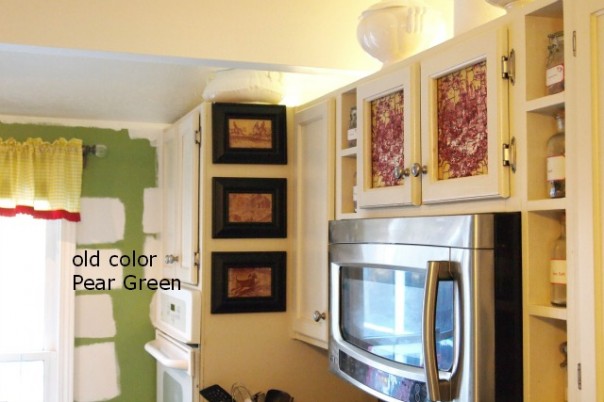 In an effort to make my kitchen brighter I'm painted my walls Benjamin Moore Simply White. They're going from pear green to white! Quite a change and I'm not sure I'm going to like it when it's done but as my husband says "at least it'll be primed for the next color". Oh he's soooo funny isn't he!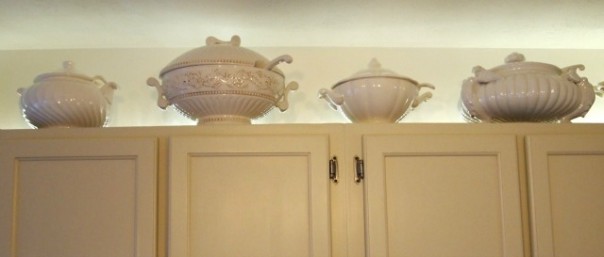 I'm adding some new lighting. So far we added some rope lights at the top of the cabinets behind the soup tureens. Love, love, love them! Already that little inexpensive addition helps it to not feel so cave like. We got the rope lights at Cosco because they were a bit larger than the ones at Home Depot.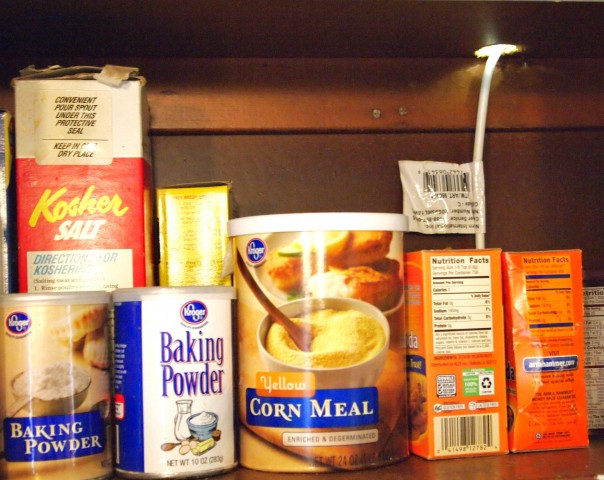 My husband made a hole at the top of this cabinet so I could plug the lights in and have them controlled with the switch next to the coffee maker (there's an outlet in that cabinet).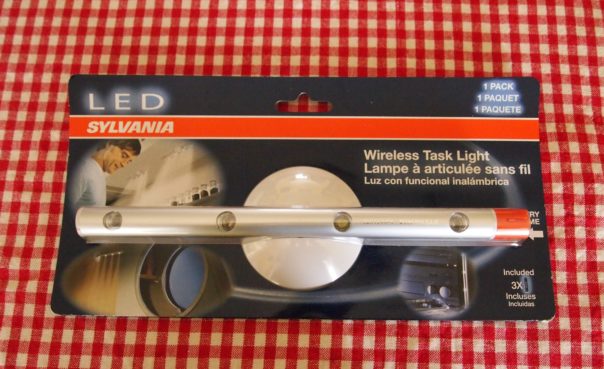 I also added this wireless task light from Home Depot over the sink. You can adjust where you want the light to shine. Best part is you can put it wherever you want. No wiring or plugging in!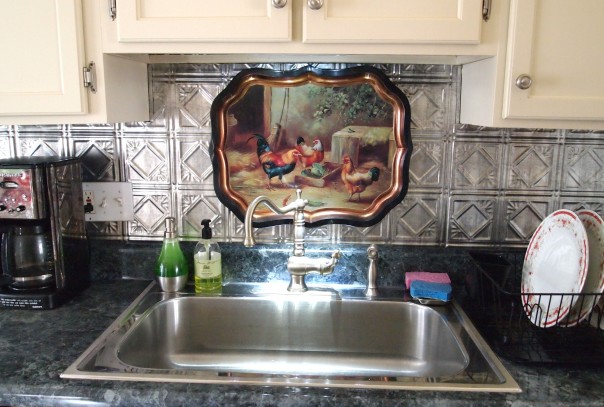 I've always wanted a kitchen sink that had a window that looked out over a back yard. One day.  In the mean time I change out the art work behind the sink frequently so I can have a change of  "scenery".
So that's  my kitchen update so far.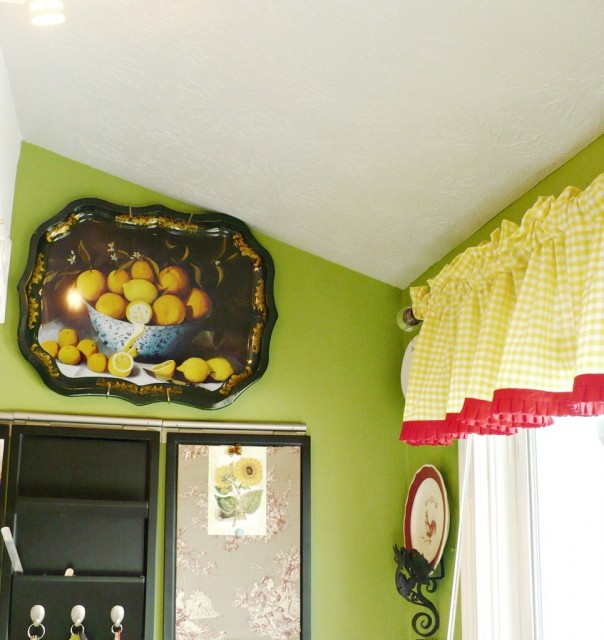 On to this wall and some more lighting changes.  I know…the white is not as fun a color as the pear green! But hopefully when it's all done it'll be a good backdrop to some fun accessories.