We had a new Goodwill open close to us a month ago and it has just been a treasure trove! They always seem to be super good those first few months.  We have found all kinds of great things there and one thing I want to show you is a not bad looking garden hose wreath that I got for $2.92. This was a great thrifty find since I've been wanting to make this type of wreath for quite some time! It was a little scraggly looking so I had to fix it up.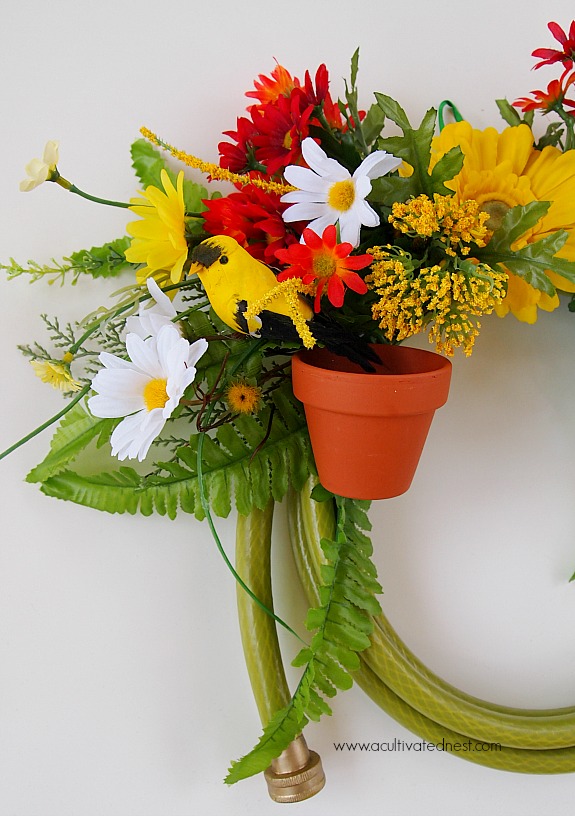 Disclosure: This post may contain affiliate links to Amazon and/or Etsy, which means that I may earn a small commission from some of the links in this post. Please see our Disclosure Page for more information.
Below is what it looked like to begin with. Not toooooo bad but obviously missing some flowers.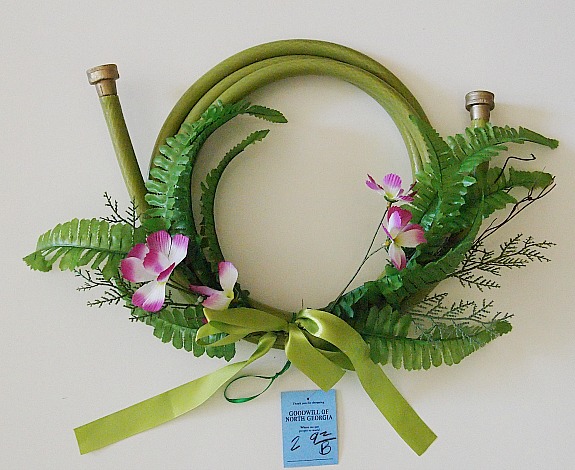 I was lucking to already find one in the shape of a wreath but you can easily make your own by winding a length of an old hose around in a circle a few times and securing it with zip ties or twist ties like on my wreath below.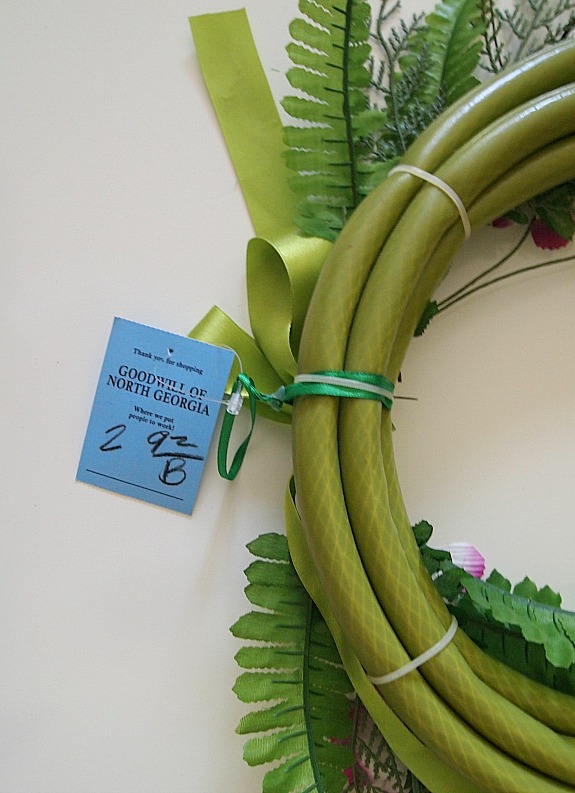 That's all and it's a great way to upcycle an old garden hose (or you can buy the cheapest 15 foot hose you can find). I suppose if the hose color doesn't work for you then you could use one of those spray paints made for plastic, but that seems like a pain in the you know where.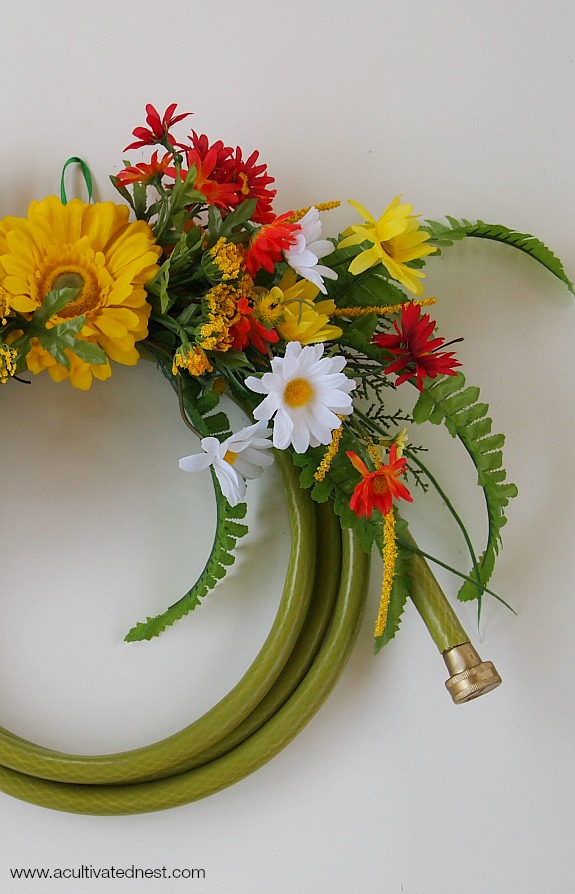 Then I just stuck in various fake flowers and added a little clay pot and a bird that I already had  (if I had any clean gardening gloves I would have added those too…but I dont). I plan on hanging mine on the gate that leads into my vegetable garden,  so it's going to have some shelter from an arbor that has grapes growing on it. But it's still going to be exposed to the elements so I didn't put anything fragile on it. If  you make one and your front door is covered or you put it in a screened in porch, then you can add so many other things like seed packets etc since you don't have to worry about them getting wet.
Here it is all done!  I didn't want to make it spring specific since I plan on keeping it on my newly painted garden gate.