Hi everyone! I thought I'd share my china cabinet today and maybe give you some Easter decorating ideas. I recently took out the toile fabric panels that lined the back of my  living room china cabinet and painted the beadboard backing  a golden yellow. So instead of just putting everything back, I put everything back and added some of my Easter decorations. So it's all in one spot instead of spread throughout the house (makes it easier for me to put it all away). Having your seasonal decor in one major statement making place is so much fun. I hope you try it!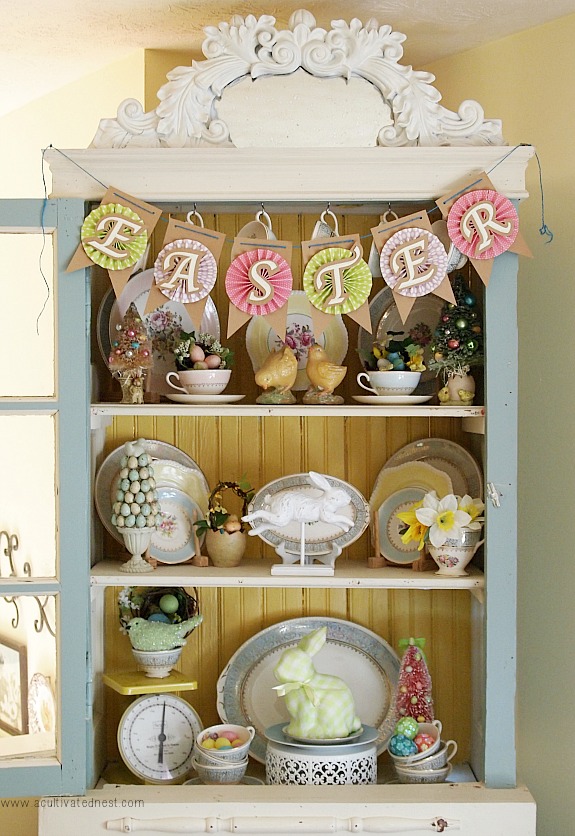 Disclosure: This post may contain affiliate links to Amazon and/or Etsy, which means that I may earn a small commission from some of the links in this post. Please see our Disclosure Page for more information.
This might just be the last time I decorate for Easter (I only do it for my daughter) and she'll most likely be out on her own this time next year (sob!). I don't know…I'm always torn with wanting to live simpler and getting rid of everything and thinking it all looks really cute when I have everything decorated 🙂
I basically use the same decorations every year but try to think of new ways to use them. I normally buy new decorations close to the holiday or after the holiday when everything is on clearance (unless it's something I really love – because if you wait till the end the picking's are slim).
I'm just going to post photos with no text because everything is pretty self-explanatory. Here are some close-ups.
Easter China Cabinet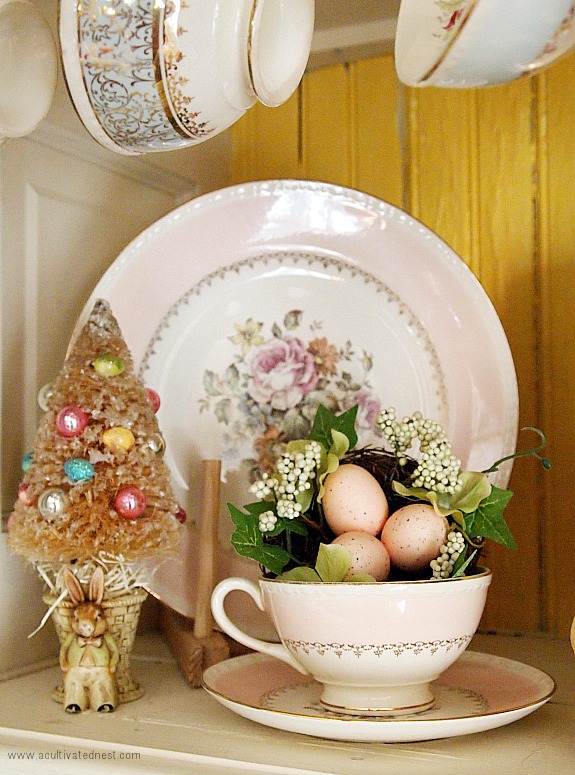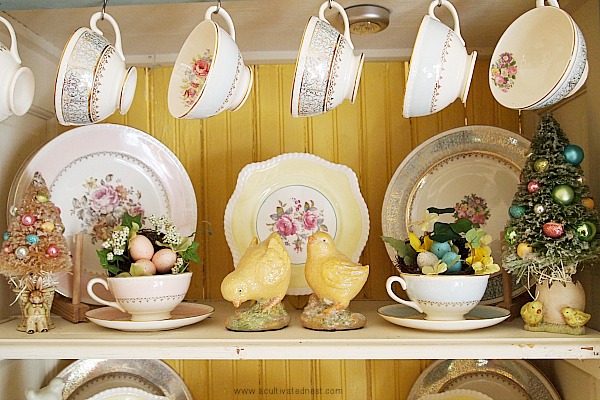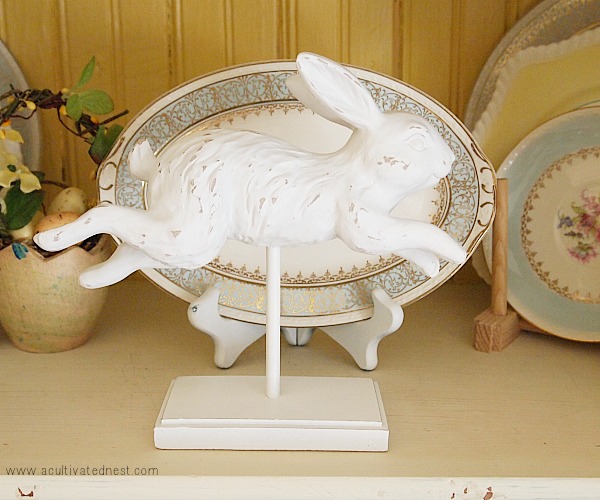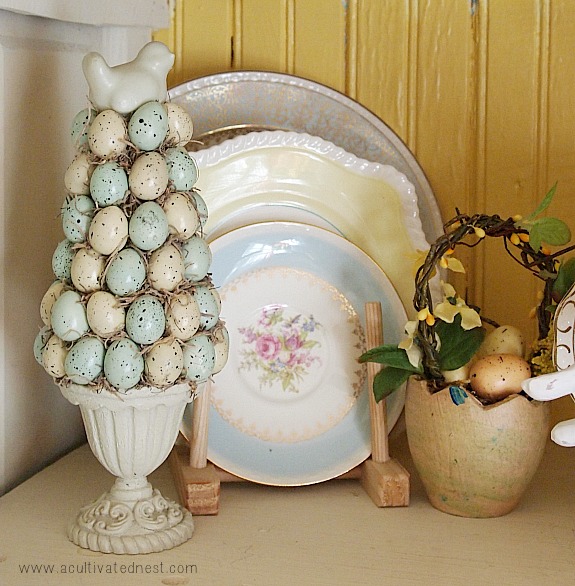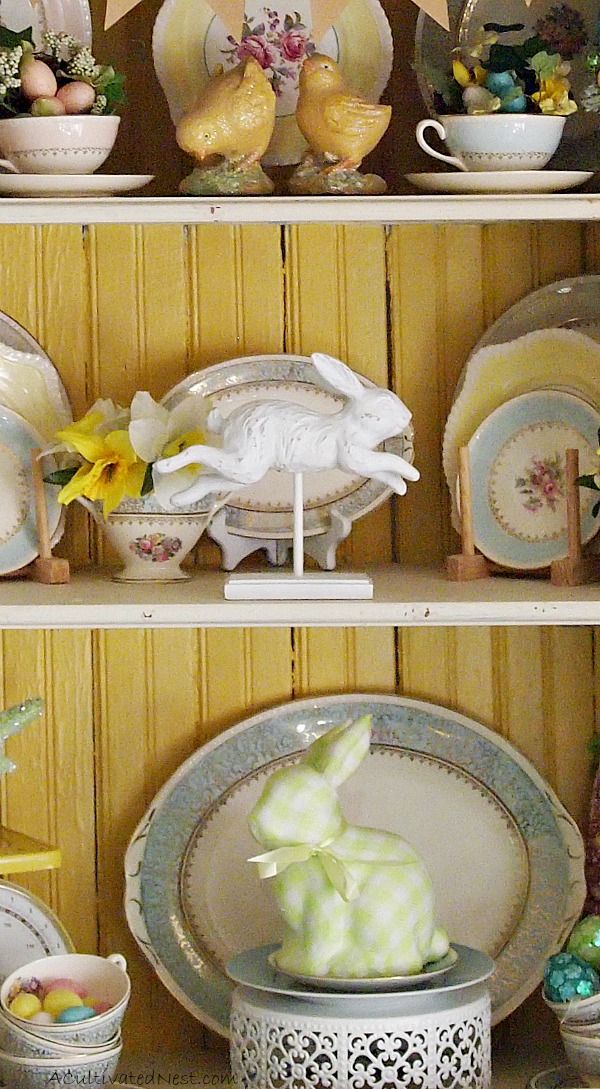 I got that little plaid bunny at TJMaxx. They always have such cute seasonal decor at a good price.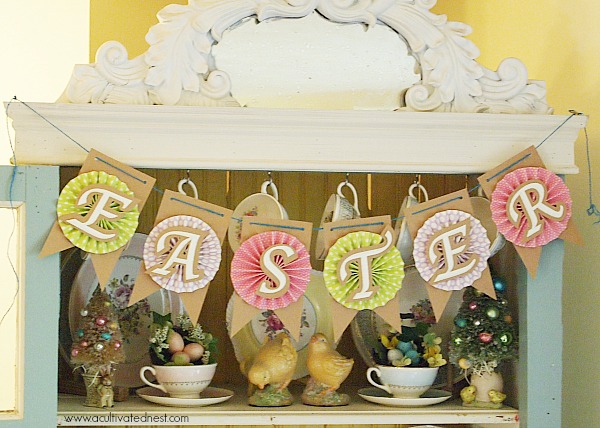 I hope you enjoyed this little tour of china cabinet decorated for Easter!