I've been wanting to paint at least one of my garden gates ever since I did that post on Colorful Garden Gates! Here's a look at one gate leading into my vegetable garden that I painted recently.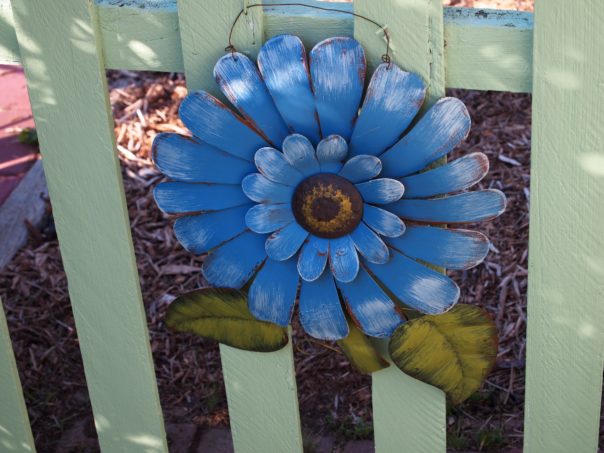 Disclosure: This post may contain affiliate links to Amazon and/or Etsy, which means that I may earn a small commission from some of the links in this post. Please see our Disclosure Page for more information.
I have a white picket fence that goes around my vegetable garden (which has two entrances).  This is the smaller gate.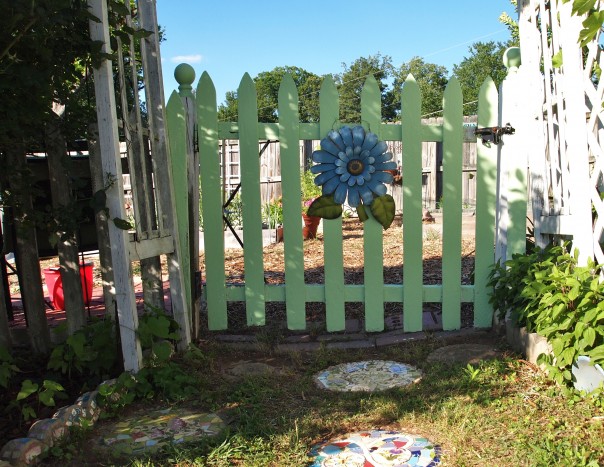 I had a little bit of of white exterior latex left and mixed some other odds and ends with it to get this nice shade of green.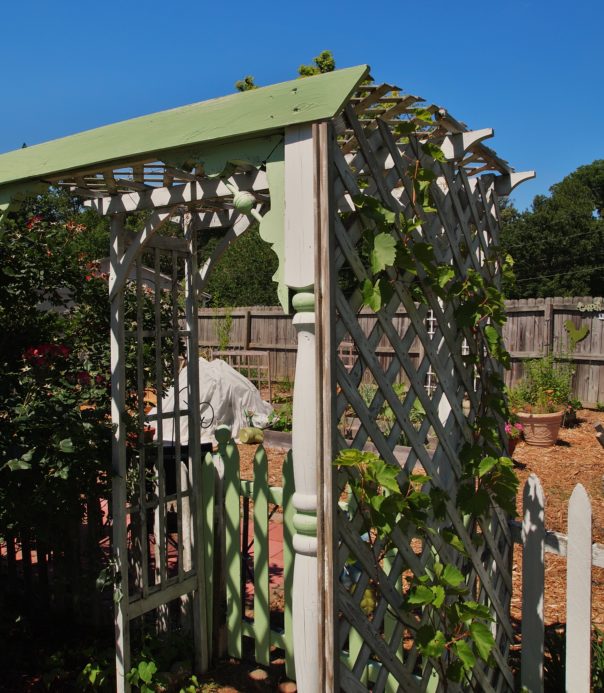 The gate is flanked by arbors and one side I have grapes growing up some lattice. The other side has a HUgE KnockOut Rose.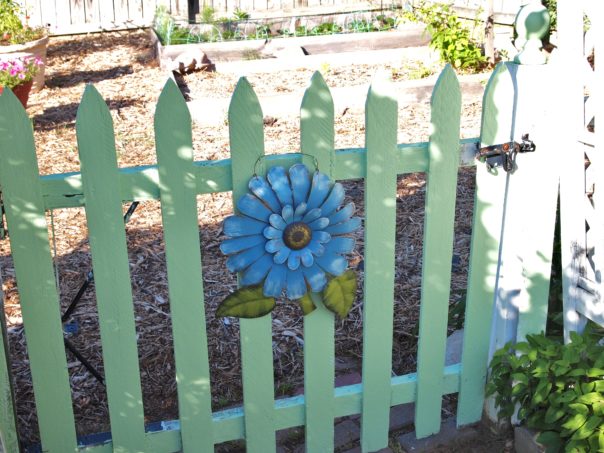 I just love it it! It's so cheery!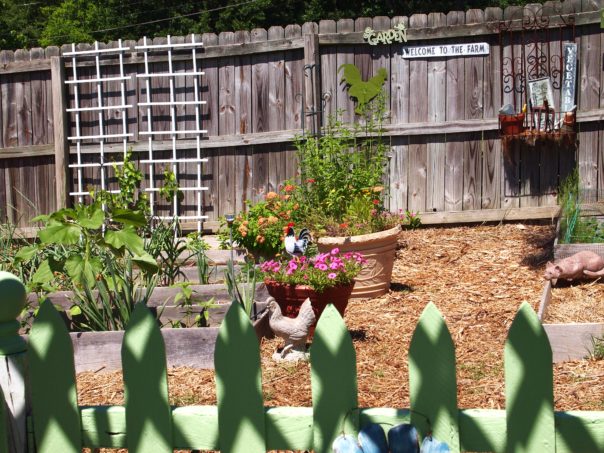 Things are growing behind the picket the fence gate!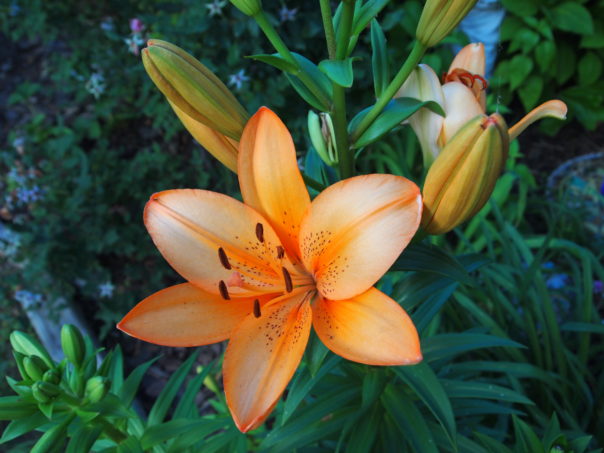 Have a wonderful weekend!