As many of you know, we sold our house last October and are currently in a rental. At our old house I had a pretty good sized vegetable garden which you can see here (my 2014 garden tour). But I knew we weren't going to be in this rental long enough to make it worthwhile to do any sort of raised beds so I decided to grow my vegetables in containers (since that would make them easy to move). So today I'm sharing my container vegetable garden!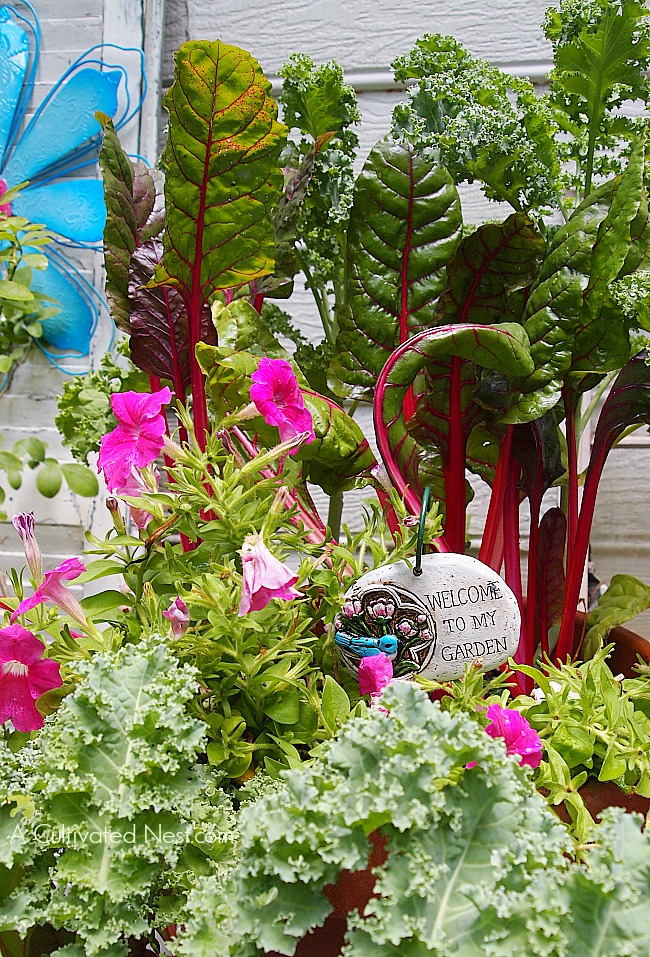 Disclosure: This post may contain affiliate links to Amazon and/or Etsy, which means that I may earn a small commission from some of the links in this post. Please see our Disclosure Page for more information.
Growing vegetables in containers is great if you don't have the space or the time to tend to a traditional garden. You can really grow all kinds of vegetables and fruits in containers! Even with my old garden I had corn growing in container one year and potatoes growing in a container another year. I've done radishes and carrots too!  This year I'm growing kale, swiss chard, tomatoes, squash, peppers and herbs. I also have some blueberries that I brought over from the old house and my columnar apple trees.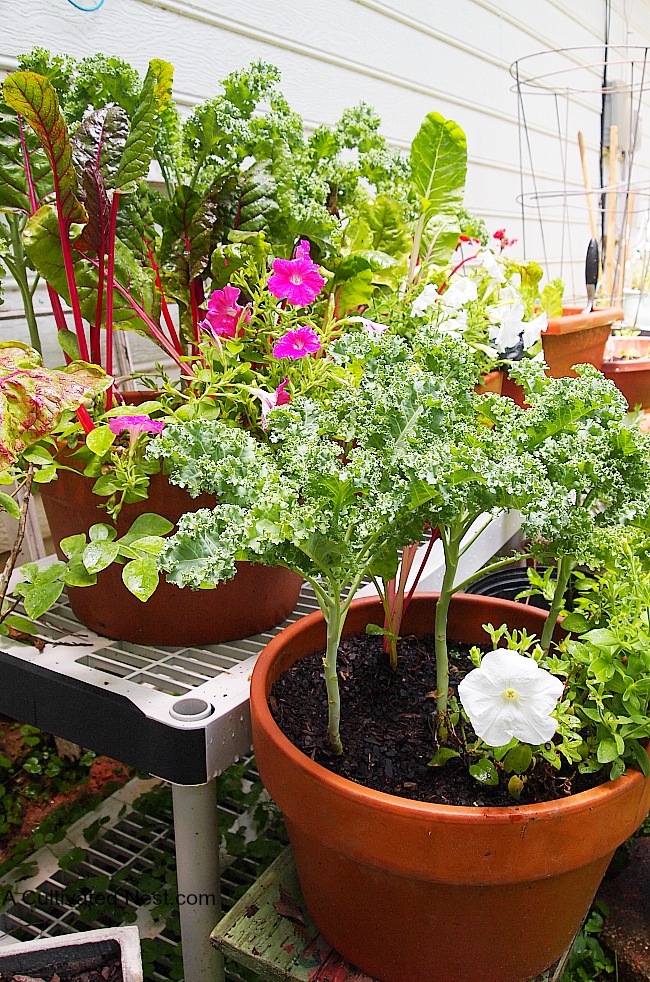 We have smoothies for breakfast most mornings and always put in some greens with the fruit. So I wanted to grow lots of kale and swiss chard for our smoothies. I have 3 containers of those and I just harvest the outside leaves and the plants keep producing.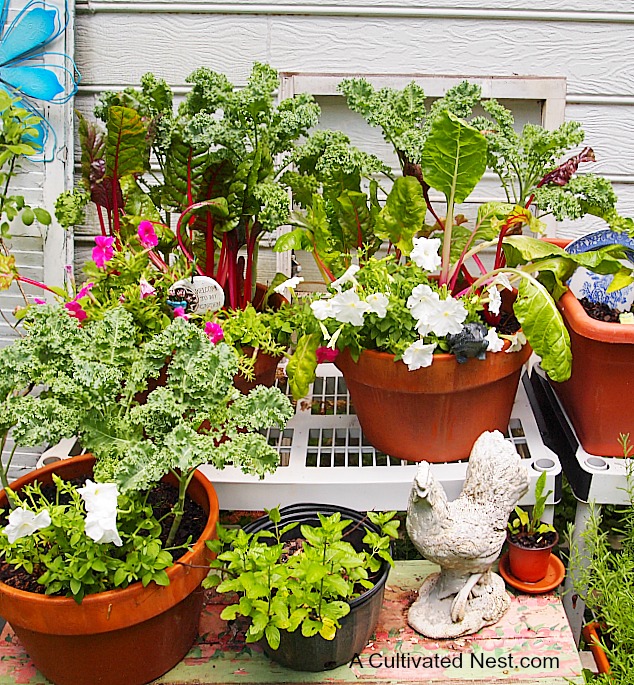 I mixed some flowers into my containers – petunias! I always plant flowers with vegetables as it helps pollination and helps to bring beneficial insects into the garden. I wrote a whole post about the benefits of adding flowers to your garden.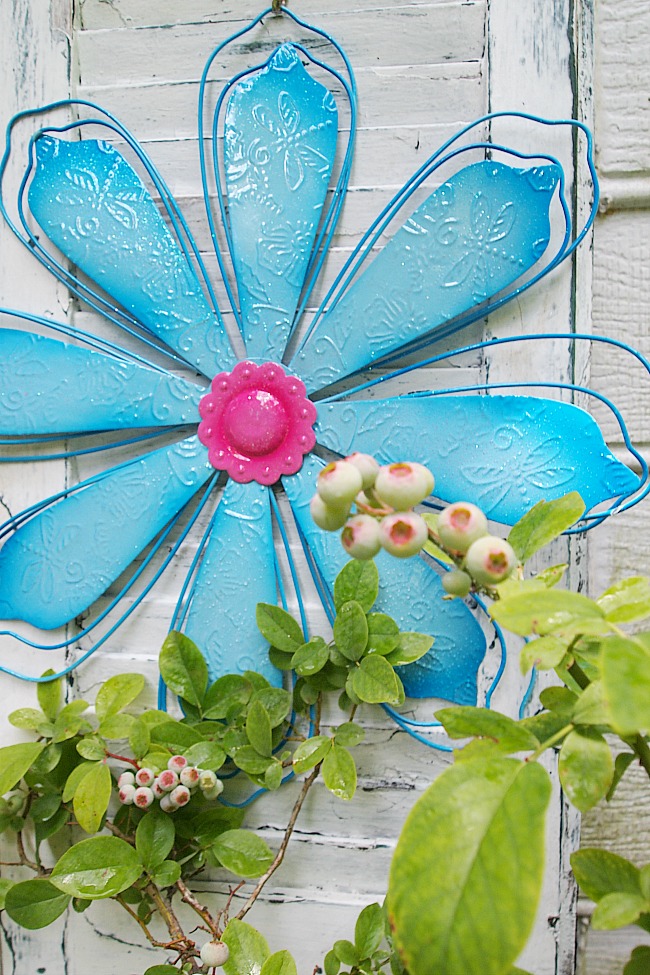 I brought a blueberry plant with me from the old house but we discovered that there are several blueberry bushes at the back of this property!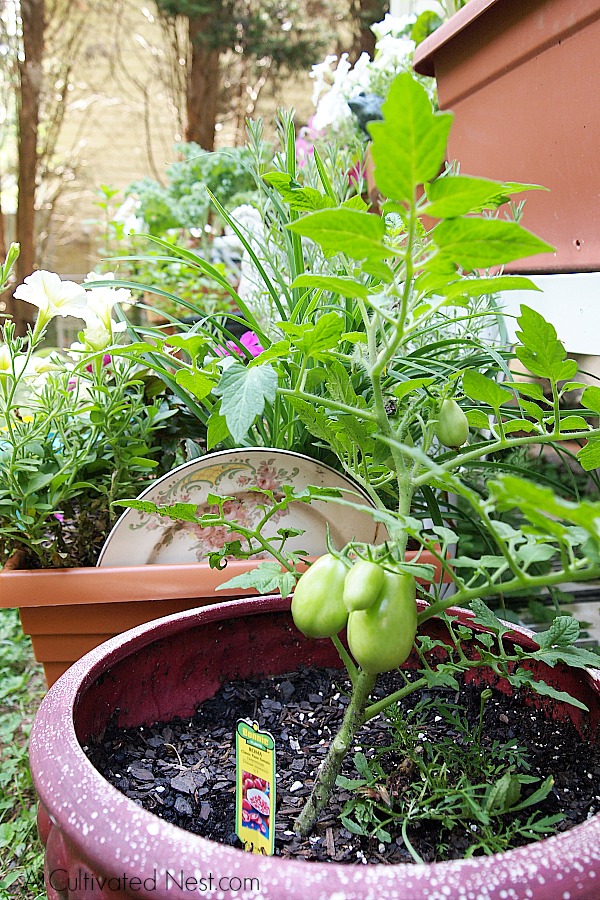 I only planted 3 different tomato plants – just enough to have to eat this summer -Roma, Cherry, and Beefsteak.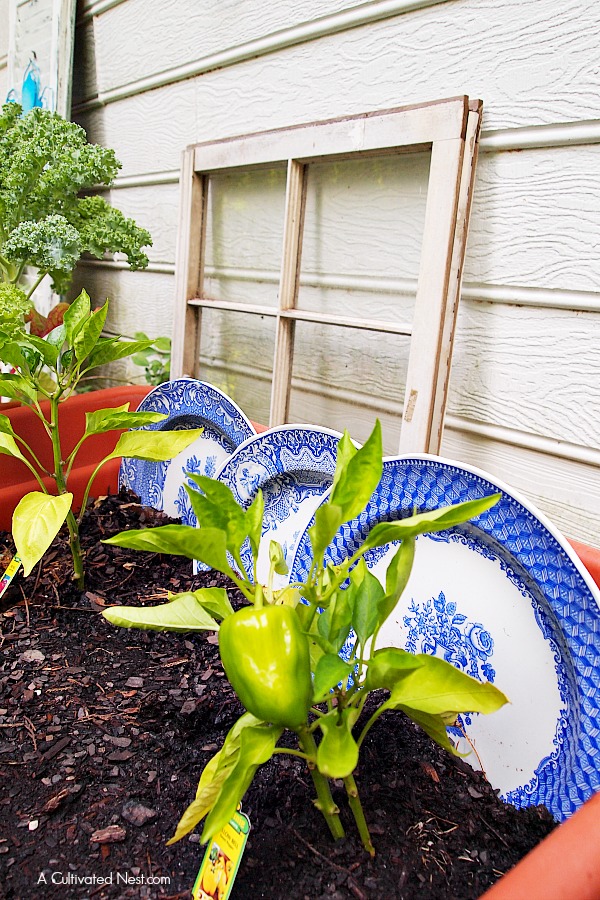 I have 2 bell pepper plants growing in this container.
Just because you don't have a "garden" or "yard" doesn't mean you can't grow vegetables. You can grow vegetables in containers if you have just a patio or balcony or are in a rental like us!