We did a little barn decorating the other day and I thought you all might like to see. It's great that it's already a Christmassy red!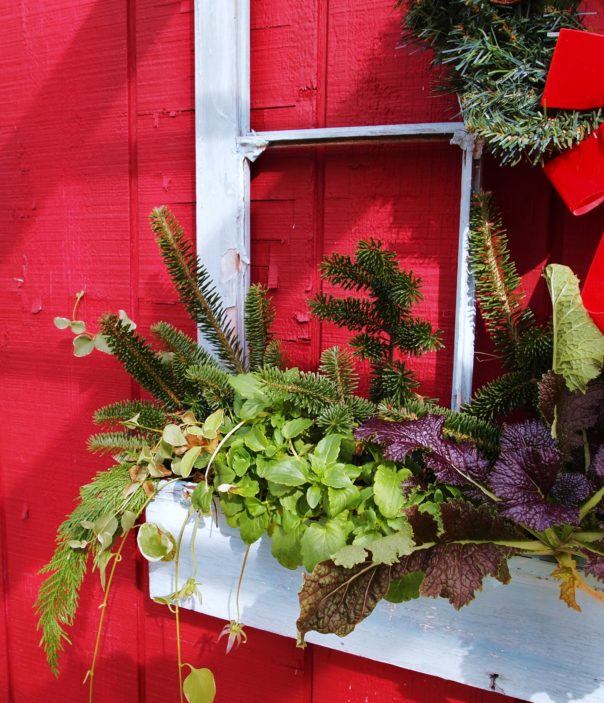 Disclosure: This post may contain affiliate links to Amazon and/or Etsy, which means that I may earn a small commission from some of the links in this post. Please see our Disclosure Page for more information.
My aqua planter box got a wreath and some greens.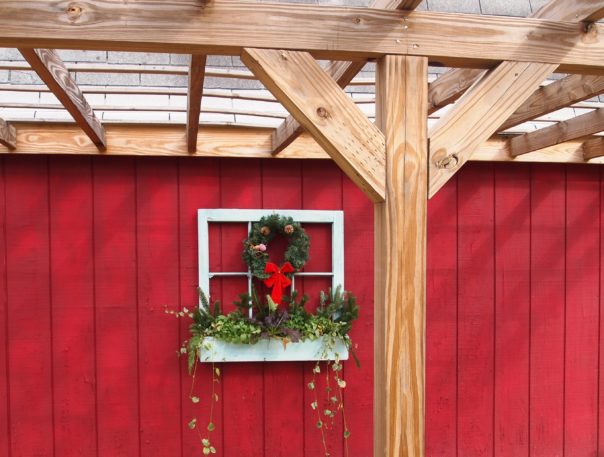 It's so hot it might as well be summer! At least my flowers haven't died yet!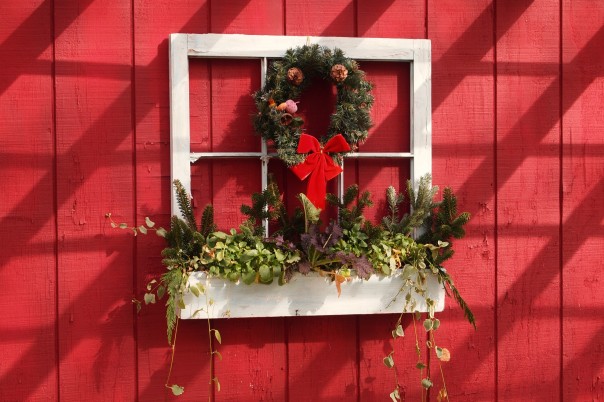 We're going through all of our Christmas decorations and getting rid of lots of things. We have waaay too much stuff. Why do I think we have too much stuff?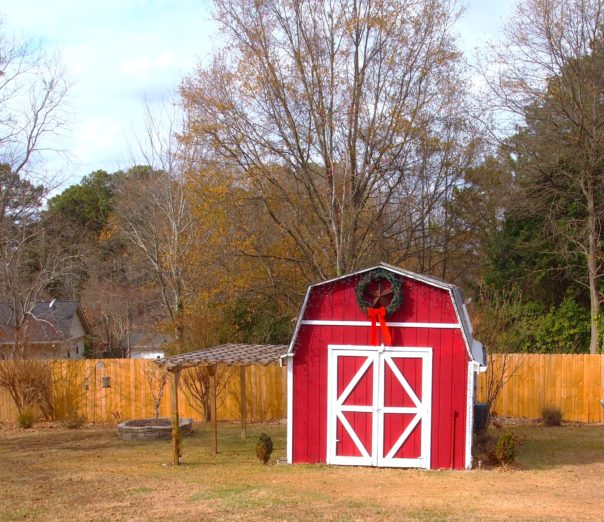 Because we found this huge wreath with the price tag still on it!  Apparently I bought it at Target after Christmas several years ago. So long ago I don't even remember when!! When you don't even know what you have then it's time to get rid of stuff! We layered it on top of our barn star.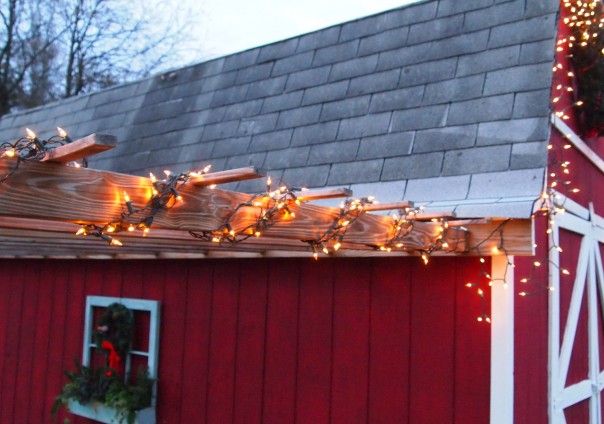 We also added some lights.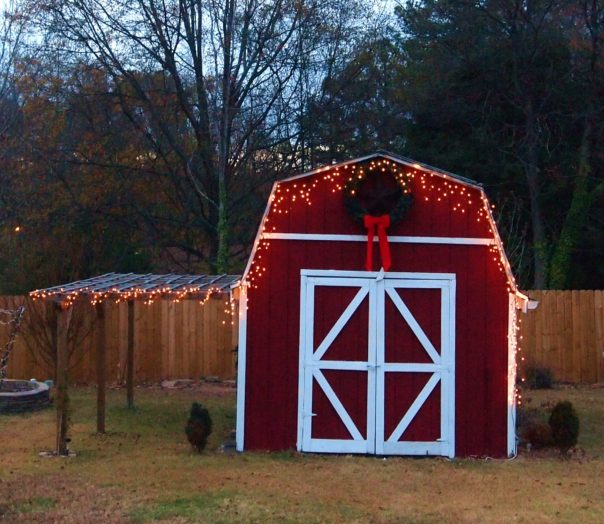 Have you ever tried taking photos in "night mode" on your camera?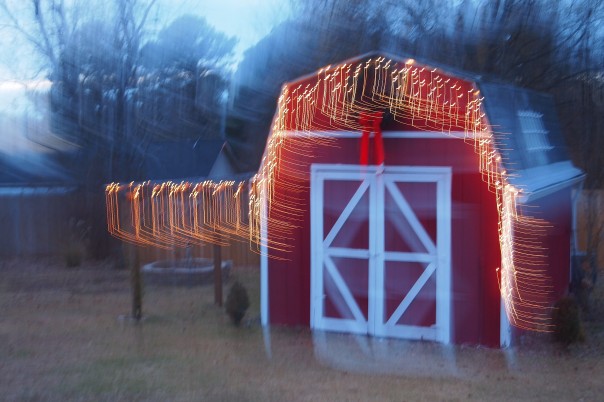 That setting doesn't seem to work on my camera. Strange photo isn't it?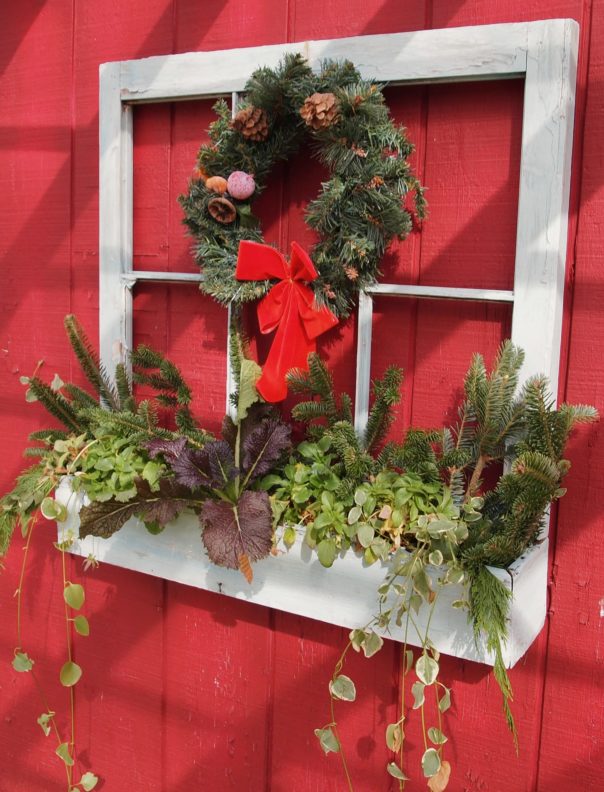 Just a little holiday spirit in the backyard!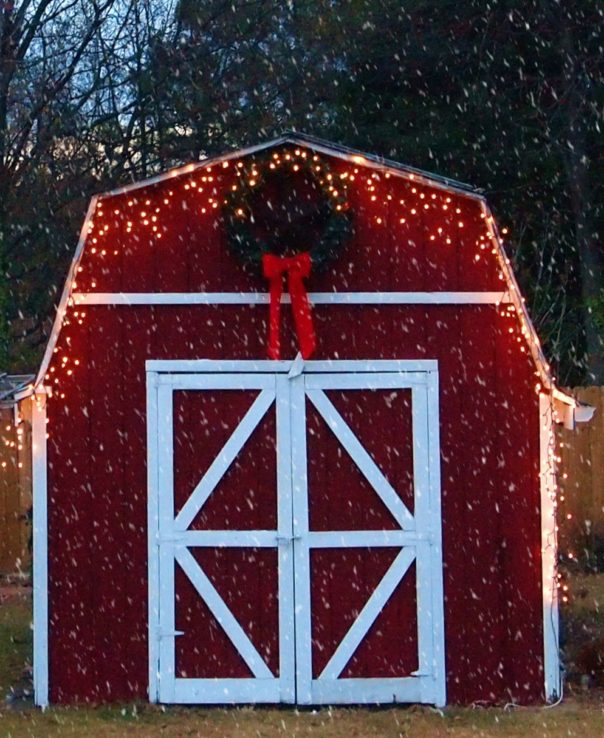 ….and some wishful thinking. Will winter ever come to Atlanta….