Ahhh my screened porch…it's my favorite room in my home! It's divided into two zones – a cozy seating area and a dining area. Today I want to share with you a few changes that I've made to the seating area for fall. As usual, I made some things and I bought some things on clearance to freshen up this space.  So it was all very budget friendly!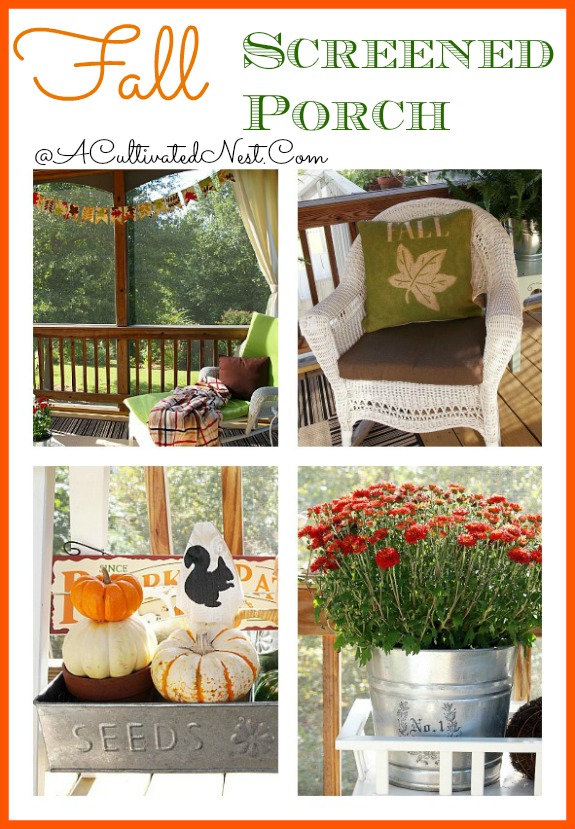 Disclosure: This post may contain affiliate links to Amazon and/or Etsy, which means that I may earn a small commission from some of the links in this post. Please see our Disclosure Page for more information.
First thing I do every fall is to move the seating around. We love to watch the varied birds in our yard (we're a Certified Wildlife Habitat),  so I like to move the chairs around so we can see the different birdfeeders and birdbaths that we have set up. In the summer the foliage is so lush we really can't see from up here, but we have an excellent view of the feeders once the trees lose their leaves.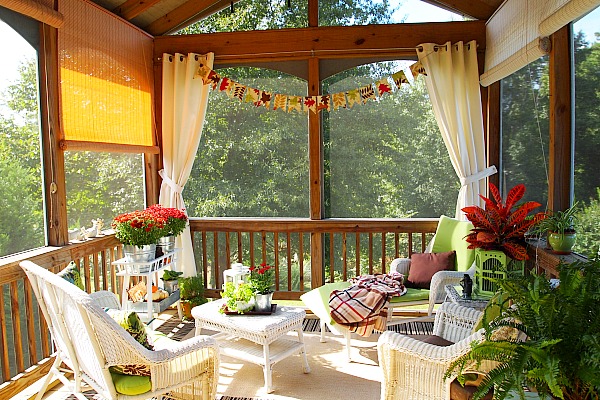 For summer the colors I used in the porch were mainly greens and blues. You can see it here.  For fall I kept the green and added some brown. I was able to get a few new pillows on clearance at Home Depot. I showed you how to make the fall banner here.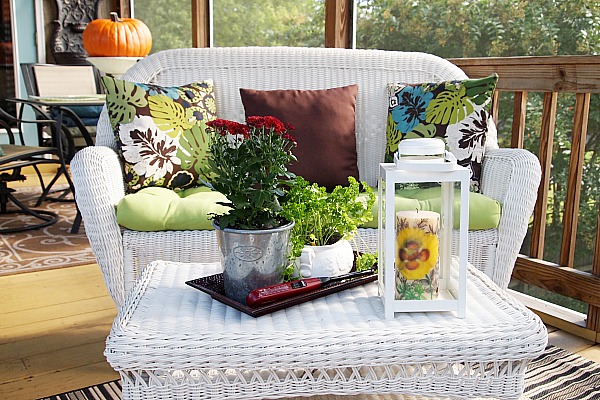 Most of the furniture is faux wicker so I don't have to worry about it falling apart outside. I just give it a good scrubbing and hosing at the beginning of every summer and it's good to go!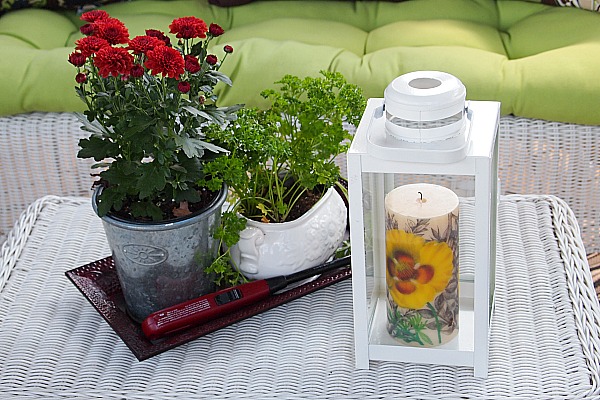 I was lucking that basically all summer stuff went on clearance at the end of August beginning of September! I was able to pick up this white lantern and Threshold candle at Target for practically nothing.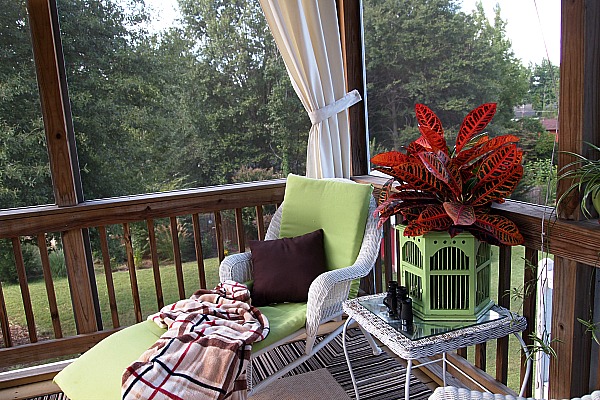 This is my seat!  We like to have our coffee out here in the mornings. It's been pretty nippy lately (well… 50's is nippy to us)!  Sometimes I need to put on some socks AND  have the throw. We're thinking of getting one of those tabletop propane heaters because we really do love being out here in the morning. It's like living in the country (almost). It's so quiet and all you hear are the birds chirping, we turn on the fountain sometimes too…heaven! The binoculars are for bird watching.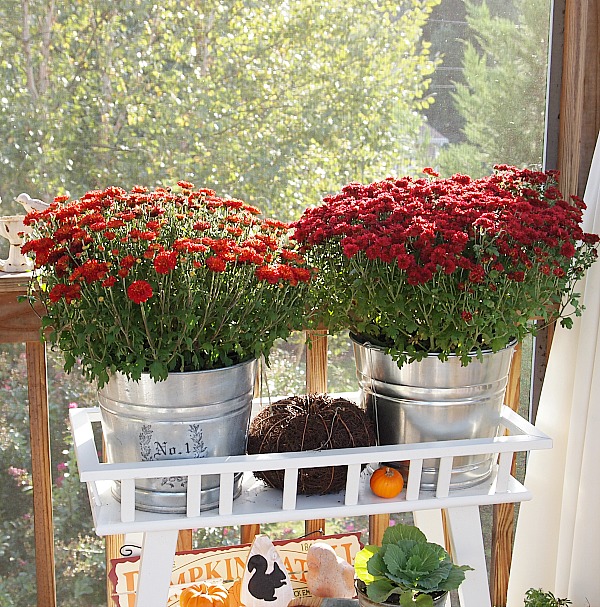 This is a fun little plant stand!  I have some mums in galvanized buckets from Home Depot on top.  One which I added a transfer to this summer.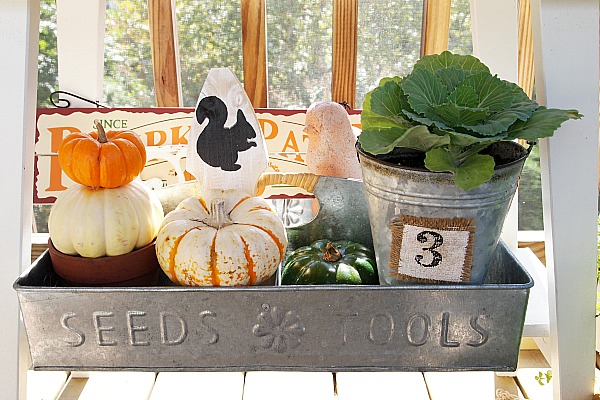 The bottom shelf is full of fun little things! Like my pumpkin topiary, a little squirrel silhouette I drew on a piece of picket fencing, the pumpkin patch sign in the back I've had forever,  the bucket with the number is from Big Lots (during the summer they don't have it any more).  The tin seeds and tools carrier is one  I got at Goodwill years ago.
I made this burlap pillow with the leaf and the word "fall".
I hope you enjoyed seeing the  fall changes that I made to our cozy seating area in the porch!