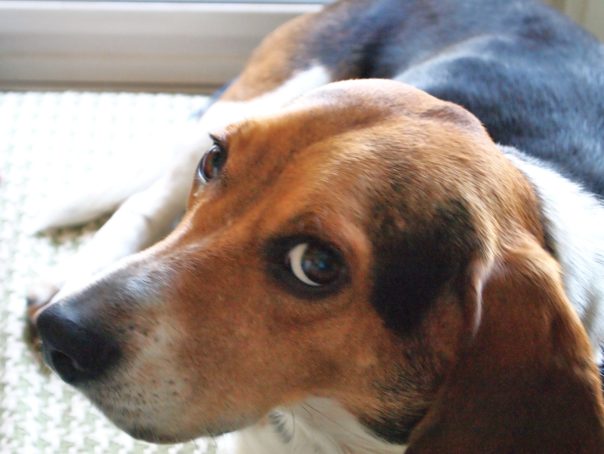 Well actually he's not a puppy – he's 3 years old. This is Corey. He's a Bagel Hound. Which is a cross between a Basset Hound & a Beagle.   Isn't that funny! A Bagel!!
Disclosure: This post may contain affiliate links to Amazon and/or Etsy, which means that I may earn a small commission from some of the links in this post. Please see our Disclosure Page for more information.
We adopted him last week from Atlanta Pet Rescue which is a really wonderful no-kill shelter.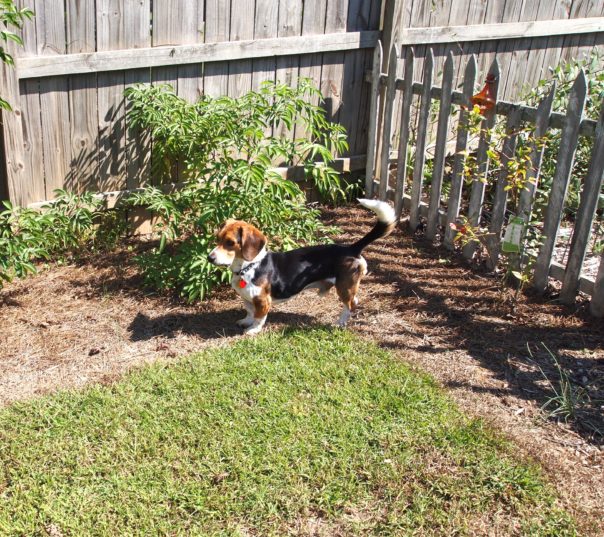 As some of you may remember, we lost our beloved Golden Retriever, Maxie last year to cancer. So it's taken us a long time to get to a place where we even wanted another dog.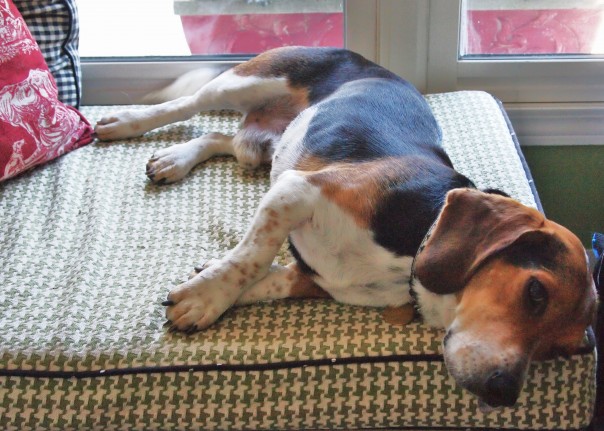 Corey is a really great dog! He's really smart and very loving. He's already crate trained. He loves to be outside but he's fine inside too.   I haven't seen one of the dreaded chipmunks since he came to live with us! So maybe I'll stop finding little chipmunk holes everywhere now.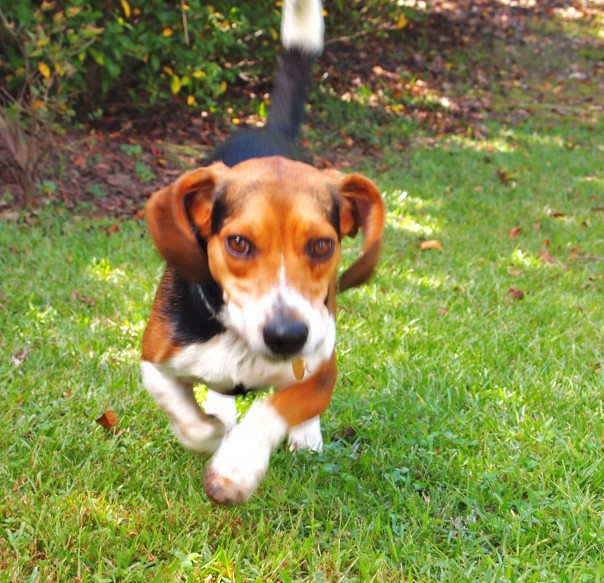 We're very happy that he's come to live with us (he's "officially" my daughter's dog).  He's a cutey and I'm sure you'll be seeing more of him 🙂