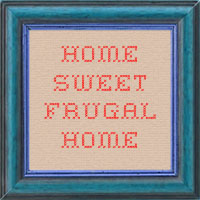 Are your dollars not stretching as far as they used to? Everyone has different reasons for wanting or needing to cut back.  I thought I'd start sharing some frugal things that we do as a way to not only encourage myself to stay on tract, but maybe give someone with similar goals some ideas.
Disclosure: This post may contain affiliate links to Amazon and/or Etsy, which means that I may earn a small commission from some of the links in this post. Please see our Disclosure Page for more information.
One of my favorite things that I did recently was to remake a pair of earrings that were given to me!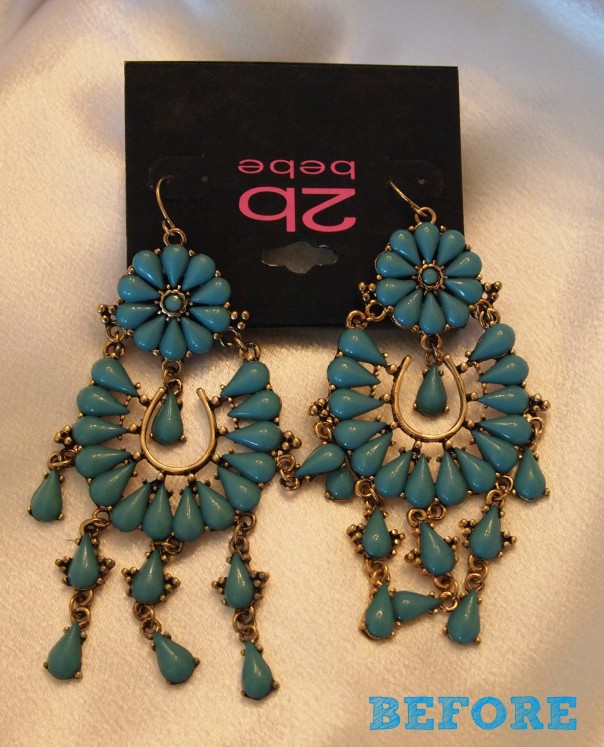 I loved the color but they were just way tooo big and heavy for me. So I took them apart and re-made them more my style.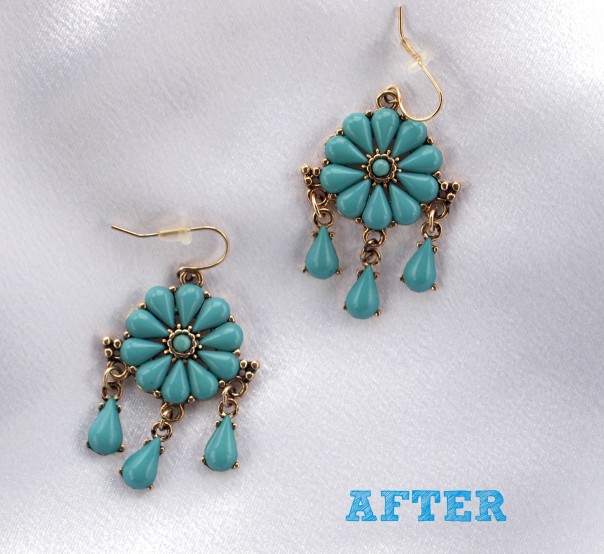 I just used some regular needle nosed pliers that we have and and took some elements off and put some other elements on. This is inspired me to look through my jewelry box to see what other earrings I have that I can re-fashion. Seems when you wear dangly earrings you always lose one dangle or something falls off etc. I've seen people make really pretty necklaces and bracelets doing the same thing.
-We continued to make our own bread,tortillas and pizza dough (made some  "healthy" oatmeal cookies which were nasty so I won't even bother to give you the recipe).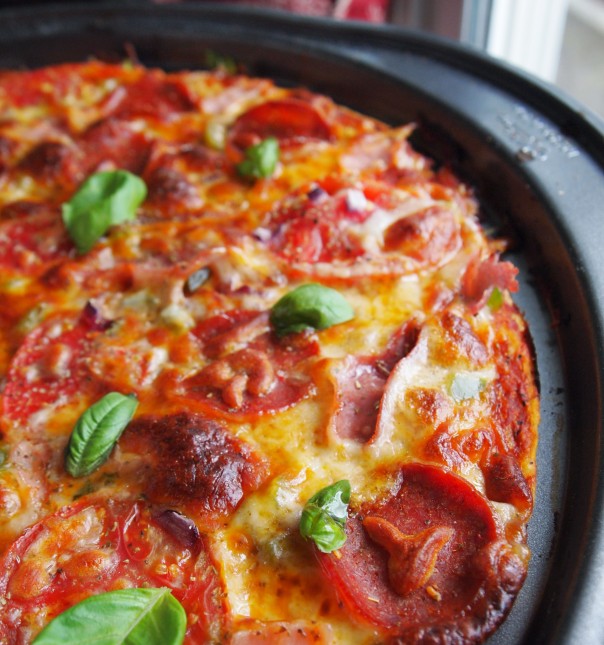 – We had homemade pizza for family movie night which we all decided is much tastier (and really much more healthy) than take out. I use turkey pepperoni -1/2 white/whole wheat crust- no salt sauce. I always make one that is all veggies – spinach or kale/mushrooms/onion/broccoli fresh tomatoes from the garden, whatever we have on hand. I also froze some pizza dough rolled out so all I have to do is top it for a quick meal.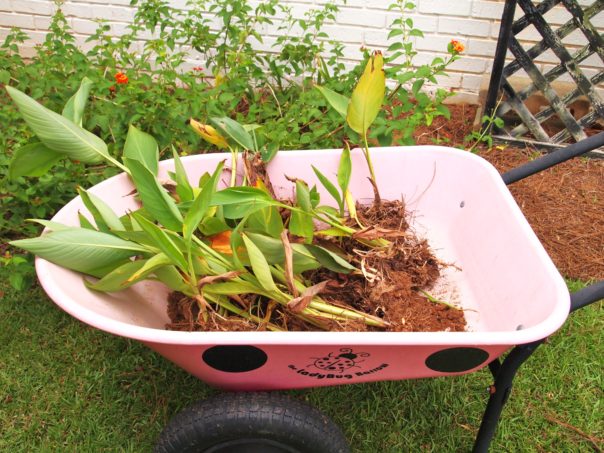 Dug up and moved plants – divided plants. Bought clearance plants and shrubs to plant in my garden. I need a lot of shrubs to replace all those that Colonial Pipeline cut down so I've been waiting for fall clearance to purchase the bulk of them.
-Planted my fall/winter garden .  Continued to harvest kale, tomotoes, peppers, eggplant, swiss chard, green beans & herbs.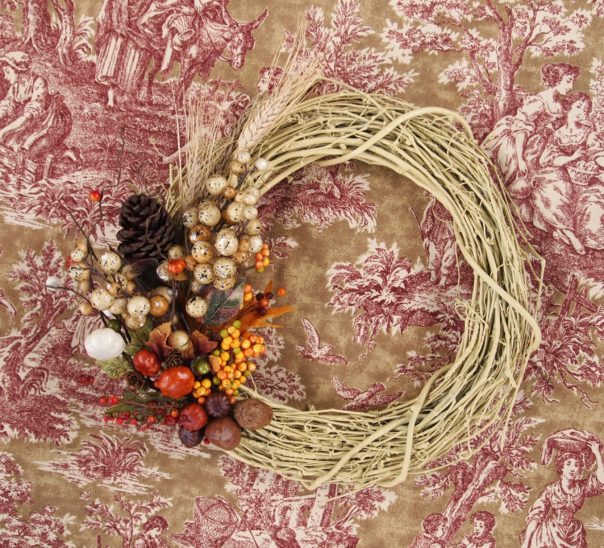 Made myself a fall wreath from bits and bobs of fall things I had on hand. Not sure if this is the end result or if I'll tinker with it a bit more. But wanted to show  you anyway 🙂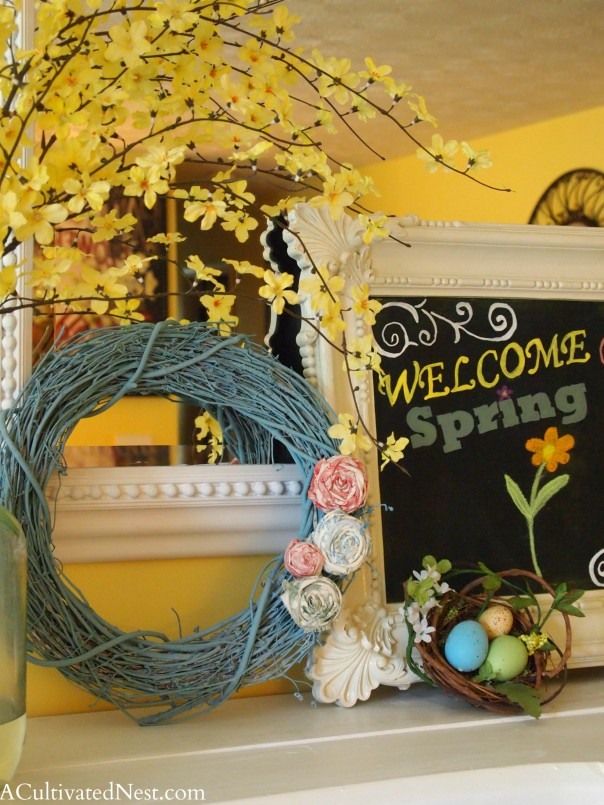 It used to be blue for spring – I spray painted it a mellow yellow for fall. That's the fun thing about these grapevine wreaths. You can spray paint them to get a new look! BTW I always always see grapevine wreaths at the thriftstore – so look there if you need one. Also Target has little ones in their dollar section right now.
– We got a Free one year Costco membership through American Express Rewards. Very excited about that as I've read that it's a great place to buy yeast and flour in bulk and since we bake our own bread, tortillas, pretzels,pizza dough, cookies etc from scratch we go through a lot of yeast and flour.  My husband has a Corporate card that he uses for travel that we have linked to our family card for reward points. We don't use our own card very much but since he travels quite a bit we are able to get a couple of gift cards a month from his work expenses (which he is reimbursed for).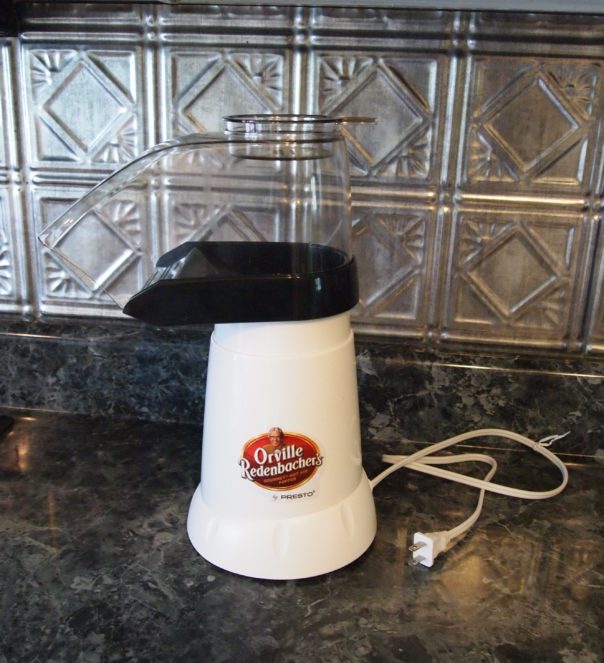 -I was making popcorn on the stove top for snacks, but realized that all that oil I used wasn't healthy or economical. So I got a hot air popcorn popper for free from Amazon using my Swagbucks gift cards. I'm sure most of you have heard of Swagbucks by now. I do a couple of points programs but Swagbucks is the best one as far as I'm concerned. For all you Kindle Fire users – be sure to download the Swagbucks tv app to your kindle. Much easier and faster to get points than watching Swagbucks TV at the site. I usually get $25 dollars in Amazon GC's a month and 1 ($5) PayPal.  My referral link if you haven't signed up yet is here.  I'd be happy to answer any questions you have about how to get started.
Well those are just some of the highlights of my recent frugal activities. Be sure to read the comments section of this and previous posts  for more frugal ideas:
I love reading all the frugal things everyone does each week so please leave a comment and let me know what you've done!