Have you decided on your New Year's resolutions? The main resolution for many people in the new year is to eat healthy and lose weight! Yet many people abandon this resolution just a few months into the year. Why? Because what they were eating was healthy, but not tasty! It's not hard to eat healthy, if you've got some delicious recipes in your meal plan! To help you start the new year off right, here are 10 Delicious Low-Calorie Dinner Recipes!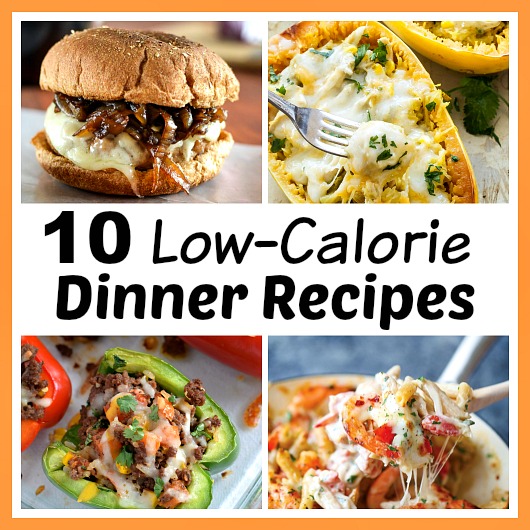 Disclosure: This post may contain affiliate links to Amazon and/or Etsy, which means that I may earn a small commission from some of the links in this post. Please see our Disclosure Page for more information.
I'm a big fan of eating healthy! Not just because healthy eating usually means eating home-cooked meals from fresh ingredients (which is more frugal than eating out or using a bunch of boxed mixes), but because the healthy recipes my family eats actually taste good! For example, you'll see some zoodle recipes below. While I was skeptical at first (like most people) I now love zoodles! Having a spiralizer helps me make them fast, and they're a wonderful noodle substitute! I'm also a big fan of using ground turkey instead of ground beef. Add enough seasonings and mix-ins (onions, bell peppers, mushrooms, etc.) and you won't miss ground beef at all!
And that's what a good healthy recipe should be like- it should make you not miss unhealthy food because the healthy recipe just tastes so good! That's why you won't find any bare chicken breasts or lightly seasoned salmon below. All of these are low-calorie dinner recipes, but they're full of flavor!
10 Delicious Low-Calorie Dinner Recipes
1. Mexican Chipotle Beef Stuffed Peppers by Isabel Eats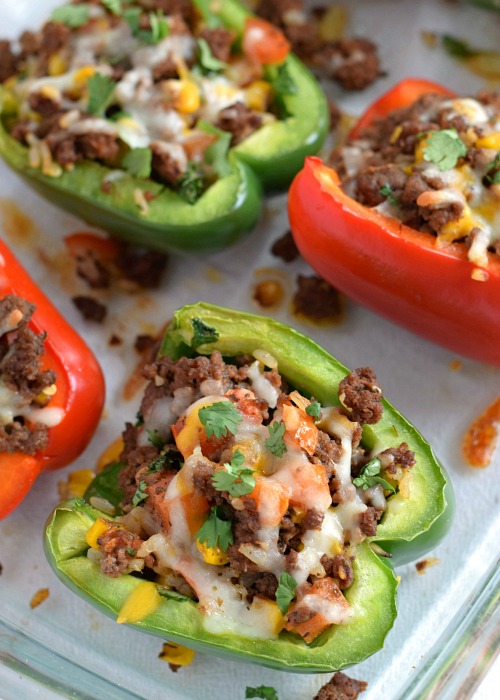 2. Balsamic Caramelized Onion Turkey Burger by The Foodie and the Fix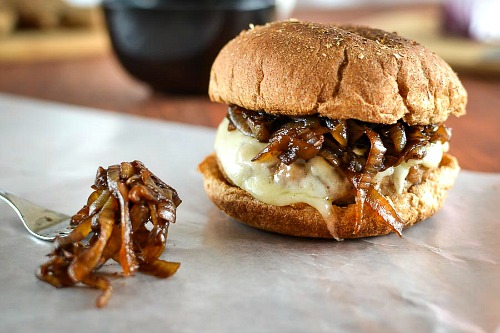 3. One Pan Parmesan Tuscan Chicken by Its Cheat Day Everyday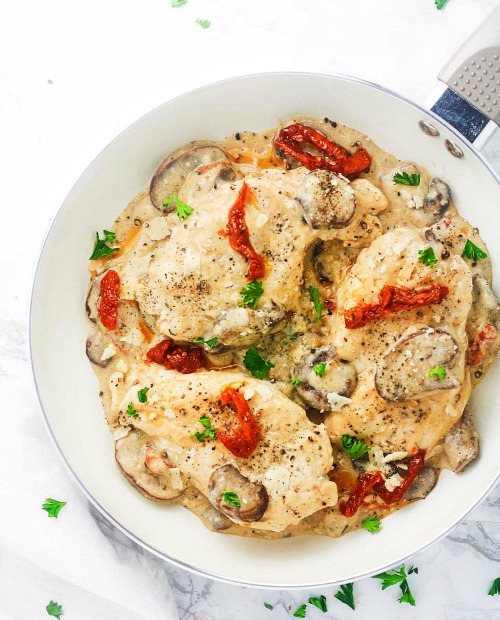 4. Honey Sriracha Mongolian Beef with Rice Noodles by Joyful Healthy Eats
5. Skinny Shrimp Alfredo Pasta Bake by Damn Delicious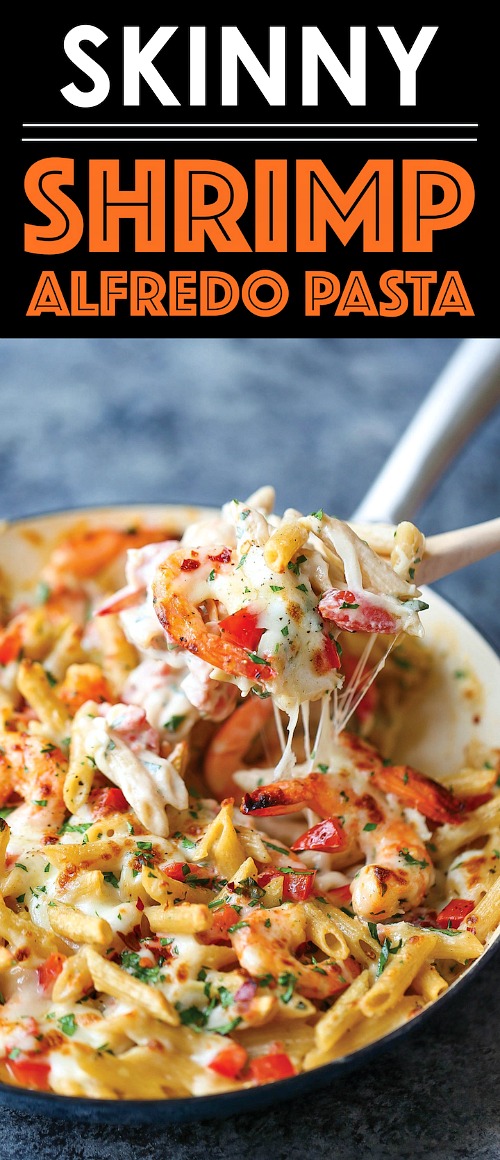 6. Pesto Zoodles with Chicken by Bound by Food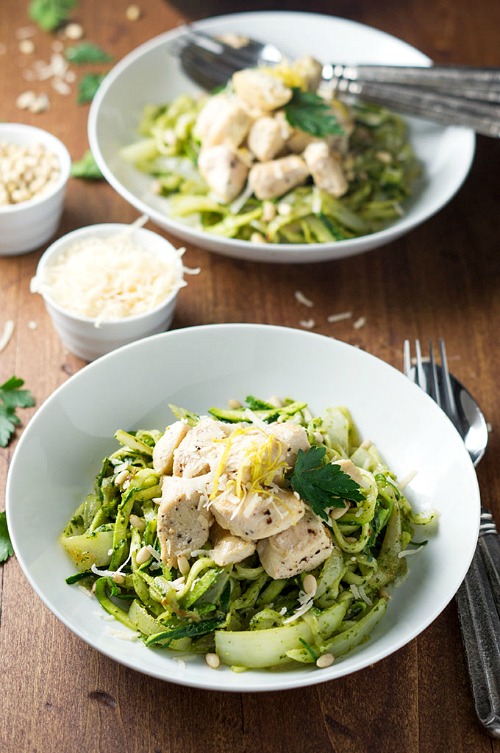 7. Green Chile Chicken Enchilada Stuffed Spaghetti Squash by Recipe Runner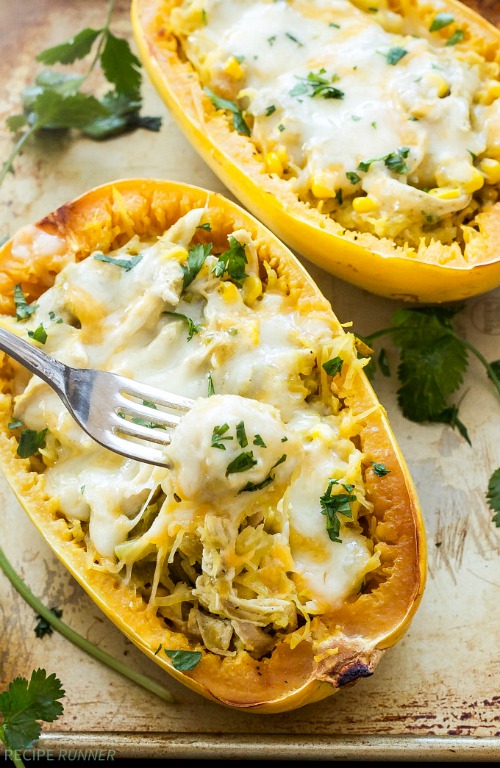 8. Turkey Spaghetti Zoodles by Skinny Fitalicious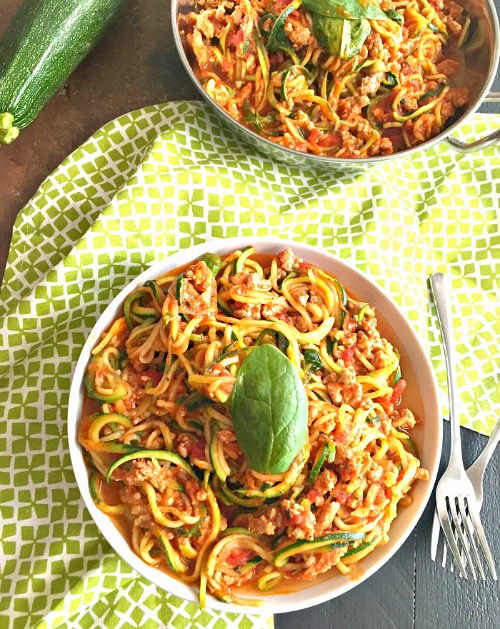 9. One Pot Turkey Taco Skillet by Bijoux and Bits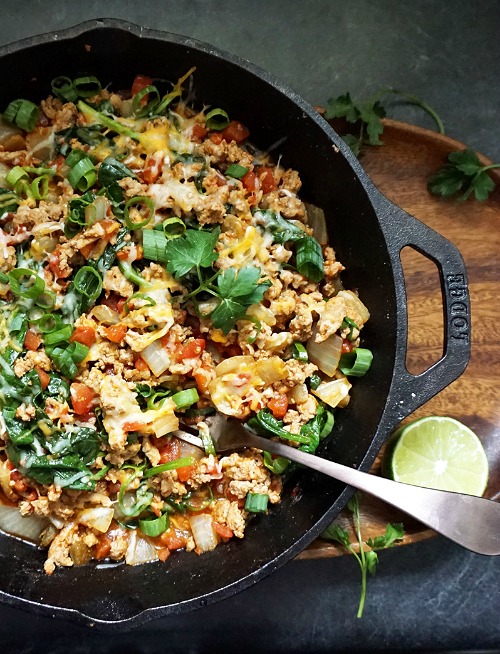 10. Sweet Potato Spicy Chicken by A Healthy Life for Me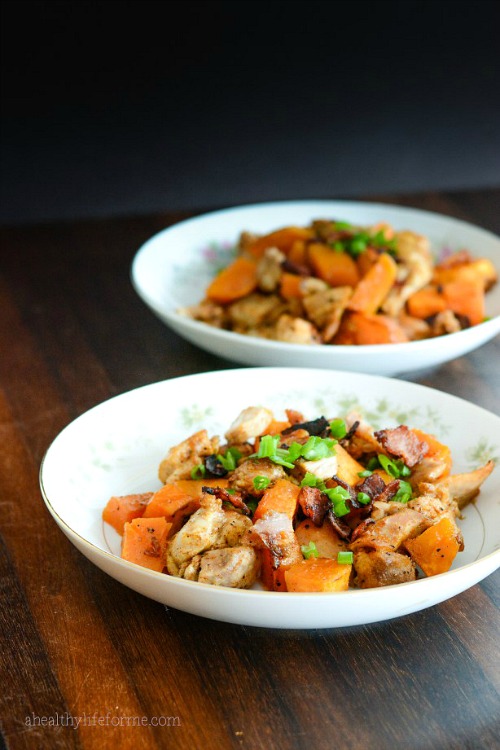 What's your favorite low-calorie dinner recipe?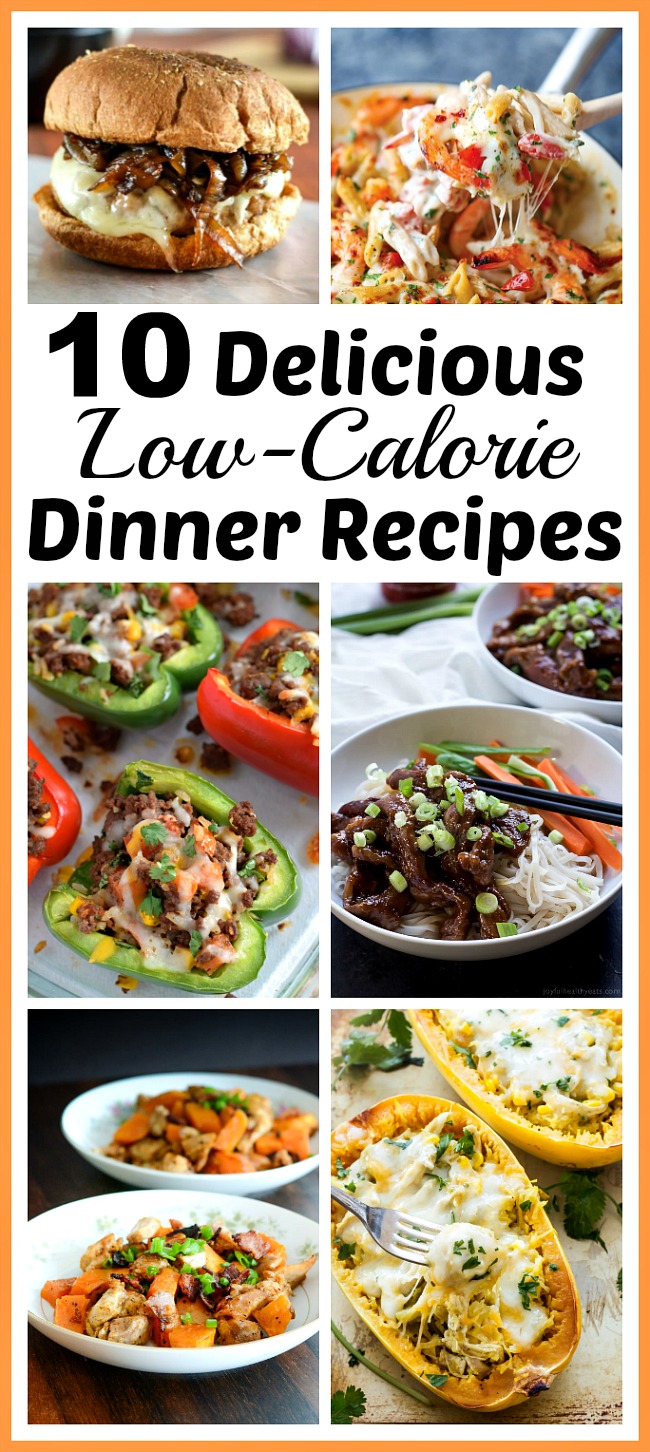 This post contains affiliate links to Amazon. Please see our Disclosure Page for more information.
You might also be interested in: