Homemade scrubs are so good for your skin! Not only do they not include any weird chemicals like commercial scrubs, but they can also have additional benefits as the result of their natural ingredients! I've made a lot of different body scrub varieties over the years, but this has to be one of my favorites! Maybe it's because I love anything having to do with coffee! The coffee in this scrub gives it a pretty brown color, and a lovely coffee smell. It's such a wonderful way to take care of your skin, and is very easy and inexpensive to make! Want to give it a try yourself? Then you have to make my DIY Lavender Coffee Scrub!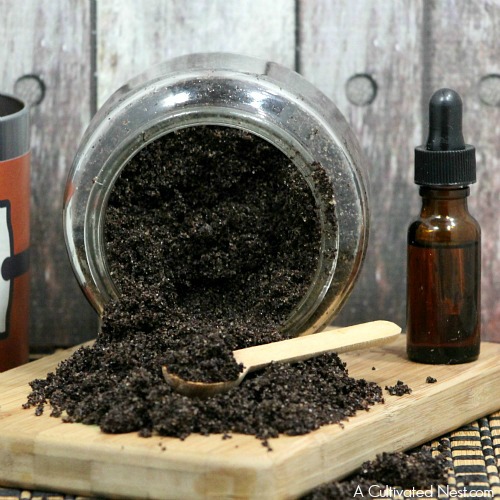 Disclosure: This post may contain affiliate links to Amazon and/or Etsy, which means that I may earn a small commission from some of the links in this post. Please see our Disclosure Page for more information.
The lavender essential oil in this scrub makes it so good for your skin! Lavender essential oil is known to disinfect skin, relieve tension and pain, and enhance circulation. It also is helpful in combating acne. And an added benefit of lavender essential oil is that it helps to repel bugs, and it also reduces the irritation of existing bug bites.
The almond oil in this DIY lavender coffee scrub has a lot of great benefits, too! Almond oil is so mild and hypoallergenic that it's actually a popular massage oil for babies. It is easily absorbed by your skin, and contains the antioxidant Vitamin E, which helps keep your skin healthy and smooth. This scrub is so beneficial, you've got to fill some extra jars for your friends and family, too!
DIY Lavender Coffee Scrub
Ingredients:
1/4 cup sweet almond oil
1/4 cup granulated sugar
1/4 cup brown sugar
1/4 cup of ground coffee
4-6 drops lavender essential oil
Mason jar or another kind of container with an airtight lid
Directions:
1. Combine all ingredients in a bowl and stir to mix.
2. Scoop into a Mason jar with a tight-fitting lid.
To use, rub a small amount of your lavender coffee scrub onto wet skin using gentle circular motions. Then rinse well with warm water.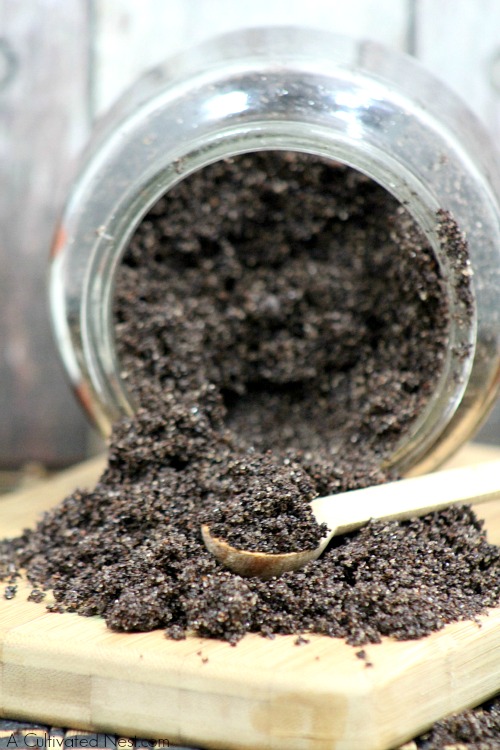 This scrub lasts about 1 week in a Mason jar or other airtight container.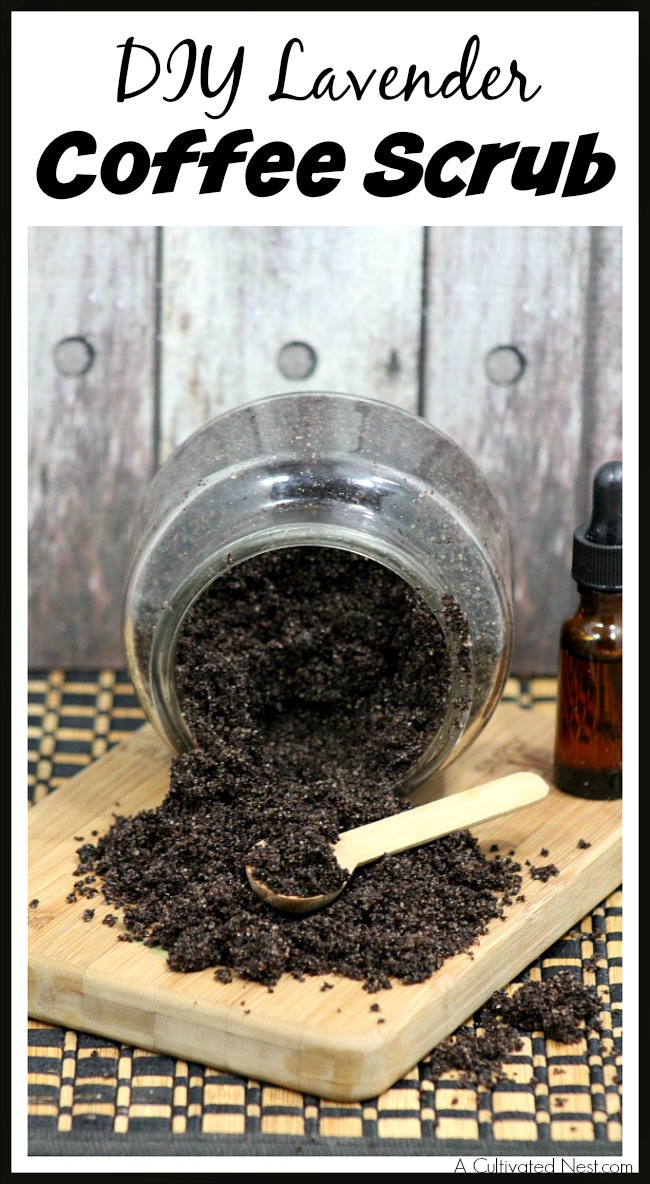 This post contains affiliate links to Amazon. Please see our Disclosure Page for more information.
You may also be interested in: