We had a leak in a our laundry area and we're going to have the dry wall removed to have a look at the pipes so I think now is a good time to spruce that area up a bit. It's something I've always wanted to do anyway. I thought I'd share a few laundry room inspiration photos. There isn't one photo that has everything I like but there are bits and pieces in each one.
My washer and dryer are set up against a wall like this except I also have a chest freezer next to them. I like the idea of having a countertop installed over the washer and dryer.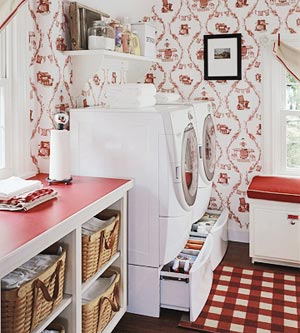 Disclosure: This post may contain affiliate links to Amazon and/or Etsy, which means that I may earn a small commission from some of the links in this post. Please see our Disclosure Page for more information.
Totally love this one – it's so me! Maybe I could get a red countertop!!  Wouldn't that be fun!
Love the idea of hiding the washer & dryer behind curtains or doors.
I have open shelves now and love the idea of hanging cute curtains over them. Don't think my husband will go for that though 🙂 I do know I want to do either beadboard or some sort of paint treatment like this.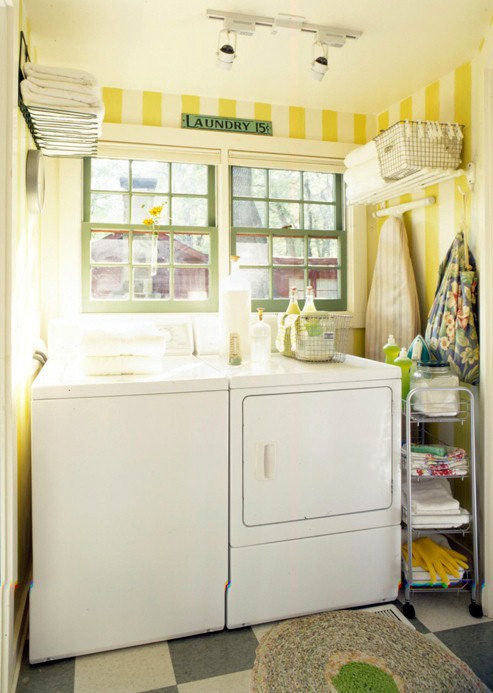 I would love to put a sink in the laundry area too. Utility sinks are so inexpensive and would look so cute skirted.
Love this!
First we have to figure out what's going on and then I can get to the fun stuff!