Have you ever read the ingredients list on a commercial container of lip scrub? Usually there are at least a few unpronounceable ingredients, plus some added dyes. Sometimes you can find "natural" lip scrubs in stores, but even they may include questionable ingredients, and they cost a lot! That's why I like to make my own beauty products! I can quickly and inexpensively get a safe, natural product that's exactly the flavor and scent that I want! If you want a refreshing, natural lip scrub, you've got to make this Kiwi Strawberry Lip Scrub! It's made with fresh fruit!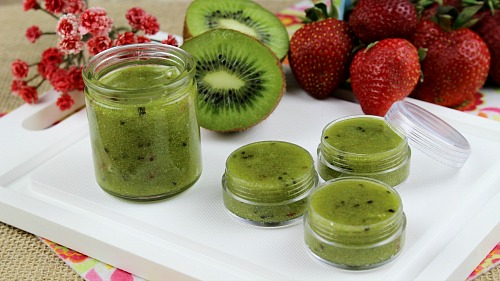 Don't miss a post! Get this blog delivered by email.  Subscribe via email here
Disclosure: This post may contain affiliate links to Amazon and/or Etsy, which means that I may earn a small commission from some of the links in this post. Please see our Disclosure Page for more information.
Making your own beauty products can be a lot of fun! I love to play with different colors, flavors, and scents! Take a look at the other homemade beauty products on A Cultivated Nest. They make great gifts!
Kiwi Strawberry Lip Scrub
This recipe will make enough kiwi strawberry lip scrub to fill 2 small lip balm containers. It's best to make a little at a time rather than a lot all at once, so that you always have fresh lip scrub.
Ingredients
1 strawberry – puréed
1/2 kiwi – puréed
6 Tablespoons granulated sugar
3 Tablespoons olive oil
1/8 teaspoon strawberry extract
Optional: 2 drops Vitamin E oil
Directions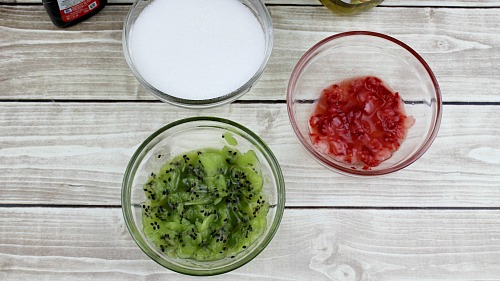 1. Purée the strawberry and 1/2 kiwi in a food processor or blender. Set aside.
2. In a small mixing bowl, add the sugar and olive oil. Stir until well blended.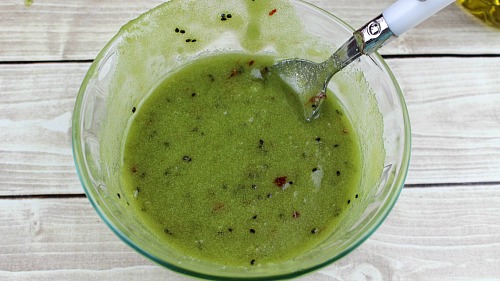 3. Add the puréed fruits to the mixture and stir until well incorporated.
4. Add the strawberry extract and Vitamin E oil (optional). Stir well.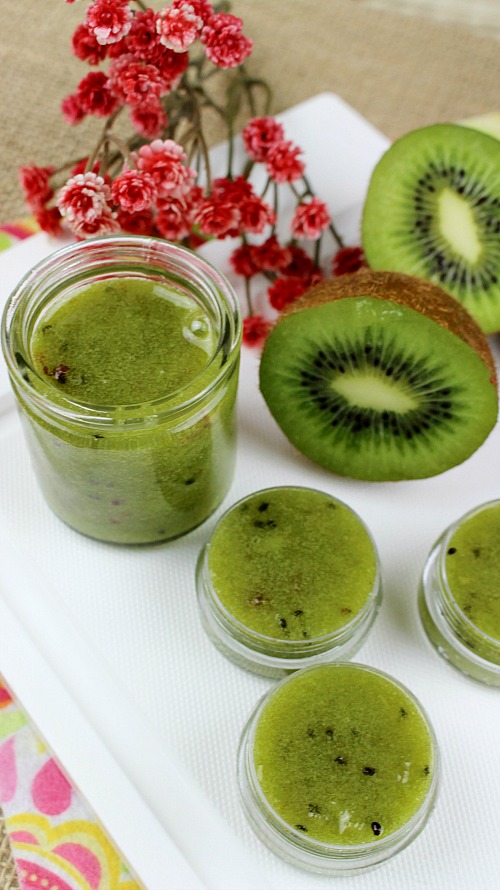 5. Transfer to airtight containers and keep your kiwi strawberry lip scrub refrigerated for up to one week.
How to Use
1. Wet lips with warm water and apply the cool kiwi strawberry lip scrub generously to lips.
2. Massage in a circular motion for at least 30 seconds. This will allow the sugar granules to exfoliate any dry or dead skin and the olive oil to plump and moisturize.
3. Rinse with warm water.
4. Pat dry with washcloth.
5. Apply your favorite lip balm. I like to use my homemade lip balm!
Have you ever made a lip scrub with fresh fruit before?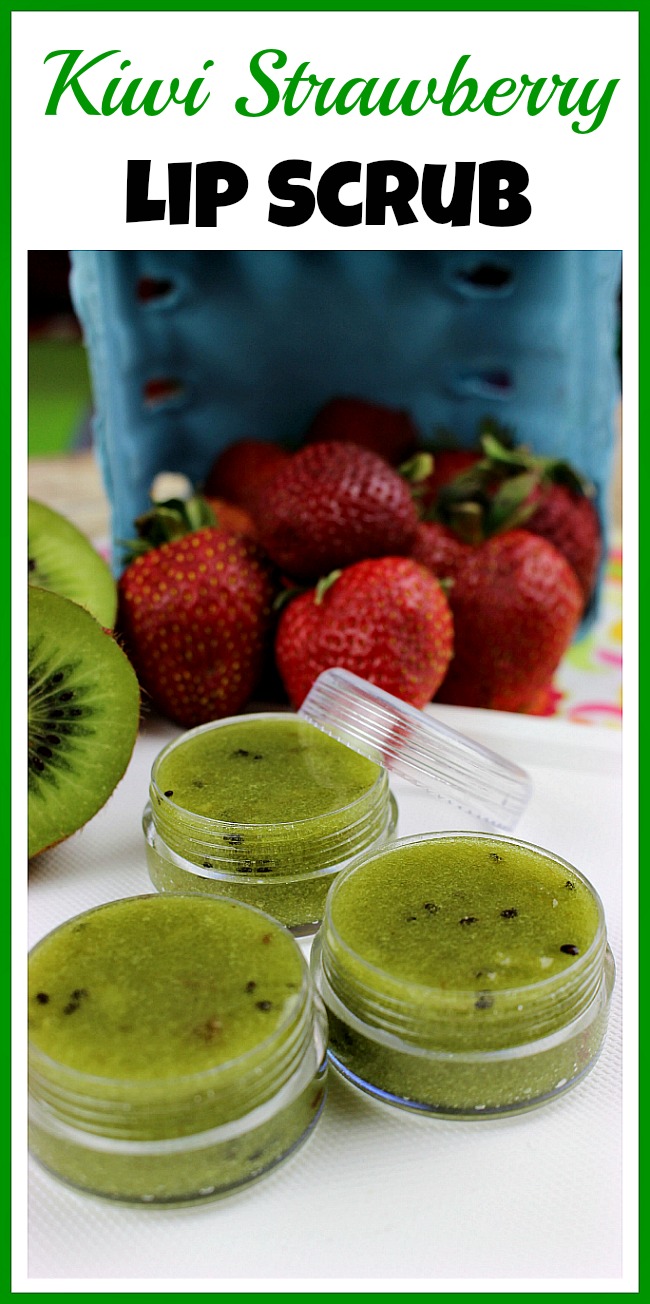 This post contains affiliate links to Amazon. Please see our Disclosure Page for more information.
You might also be interested in: