A KitchenAid mixer is one of the most valuable tools you can have in your kitchen. It makes mixing up a batch of cookies or a cake mix so easy. It's also perfect for making homemade whipped cream, and let's give thanks to the mixer any time we have to beat egg whites to stiff peaks. But what if you're not a baker? Is a KitchenAid mixer really worth the real estate on the counter? Here are 15 KitchenAid Mixer Hacks and Tips that'll have you wondering why you've let this versatile (and frugal) appliance collect dust for so long!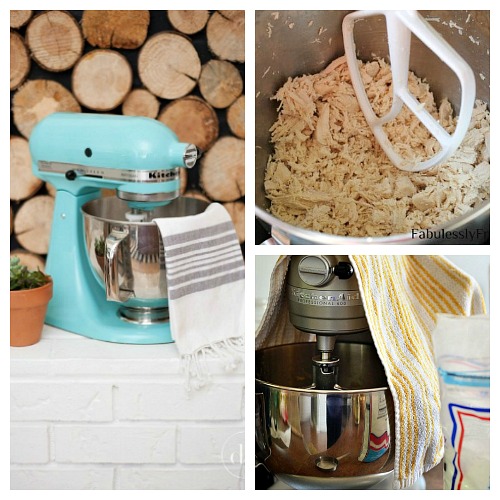 Disclosure: This post may contain affiliate links to Amazon and/or Etsy, which means that I may earn a small commission from some of the links in this post. Please see our Disclosure Page for more information.
Even if you have loved your KitchenAid mixer for years, there is still a thing or two to be learned. In the list below you will find new ways to use your mixer and new ways to care for your mixer. These 15 mixer hacks will have you using your KitchenAid every day!
15 KitchenAid Mixer Hacks and Tips
1. Make Butter in Your Mixer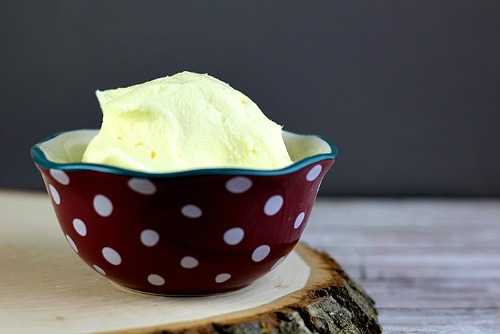 Homemade butter is so yummy and so easy to make with your KitchenAid. Making homemade butter in your mixer is a great way to use up extra heavy cream and to help you control the amount of salt. It's also a great learning experience for kids! Head on over to Your Beauty Blog to see how to make butter in your mixer!
2. KitchenAid Play Dough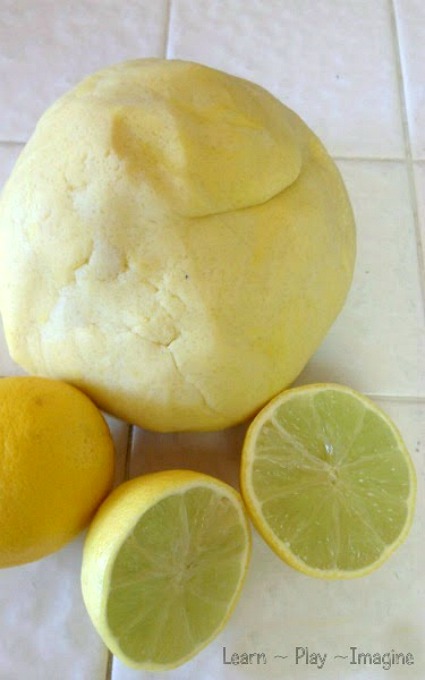 Play dough is a great sensory learning tool for kids. Store bought play dough may have questionable ingredients, but luckily it's so easy to make at home. This lemon-scented DIY play dough from Learn~Play~Imagine is a breeze to make with your stand mixer and will provide hours of fun!
3. Make Guacamole + More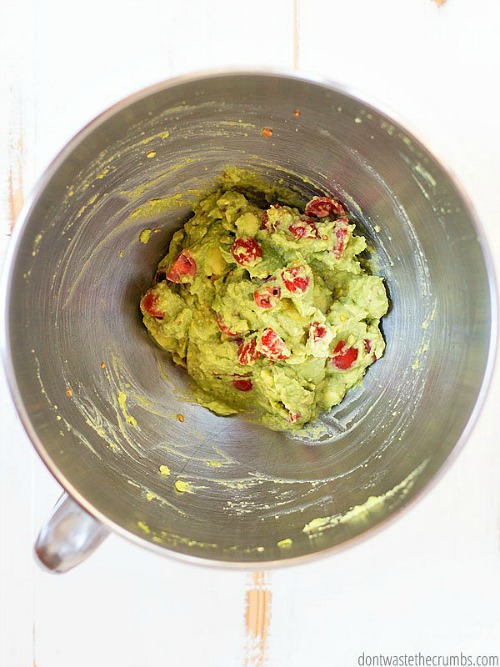 Your KitchenAid Mixer is great for desserts, but it can do so much more. Don't Waste the Crumbs explains how you can use your mixer to make guacamole, granola, scrambled eggs for a crowd, peanut butter, and so much more!
4. Make Perfect Whipped Cream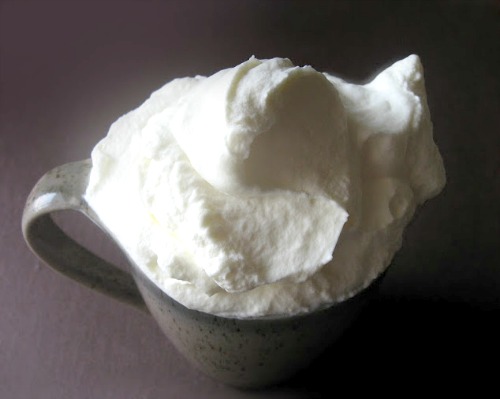 The key to PERFECT whipped cream is to place your mixing bowl and attachments in the freezer for 15-30 minutes before you make it. Check out this delicious recipe for the perfect whipped cream from The Rising Spoon and quit buying stuff made with ingredients you can't pronounce.
5. Shred Chicken in Seconds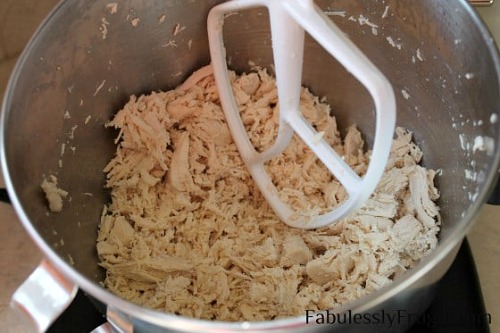 Eating on a Dime shows how super easy it is to make shredded chicken in just a few seconds with your KitchenAid mixer! Your mixer will also shred cooked pork, beef, and more!
6. Perform the KitchenAid Dime Test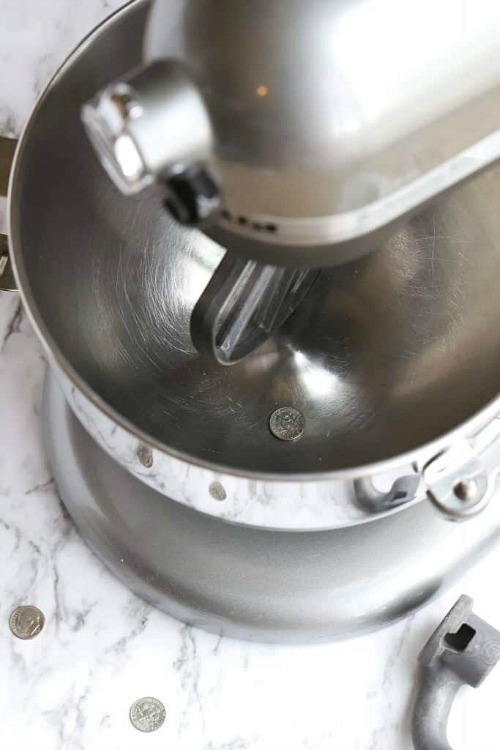 Over time the calibration of your mixer can get off balance leading to a mixer that doesn't run as efficiently as it should. Grab a screwdriver and a dime and perform A Baker's House KitchenAid dime test to get your mixer running as smooth as it did the day you brought it home!
7. Make a DIY Mixer Splash Guard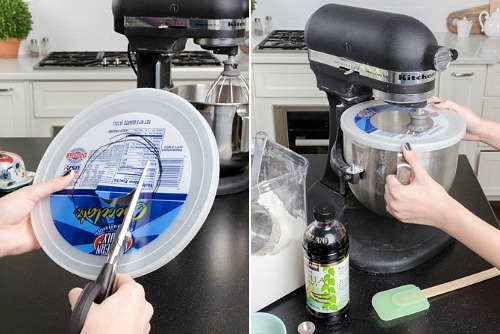 Wet ingredients can make a mess around your mixer. Krazy Coupon Lady show how it's easy to make your own DIY mixer splash guard with the lid from an ice cream bucket. Don't have an ice cream bucket? Try an old Tupperware container lid!
8. Control Dry Ingredient Dust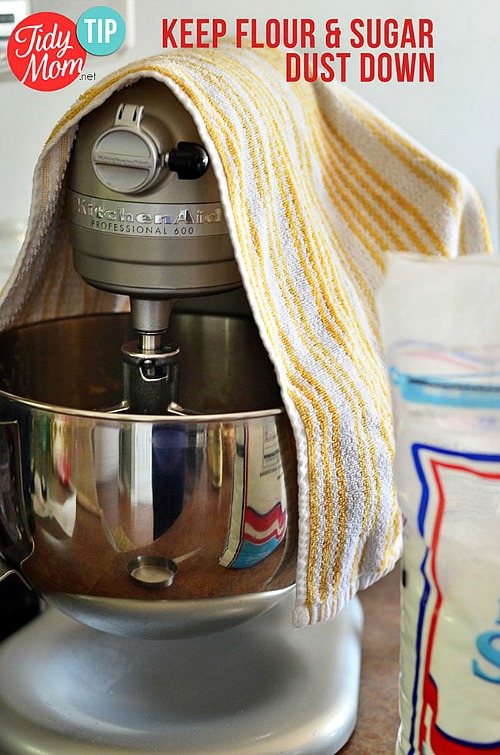 Wildly spinning beaters plus dry flour or sugar can equal a dusty mess! Keep messes at bay by following this tip from Tidy Mom and draping a towel over your mixer. Visit her post to see her thoughts on whether you should use a dry or damp towel.
9. How to Know Which KitchenAid Beater to Use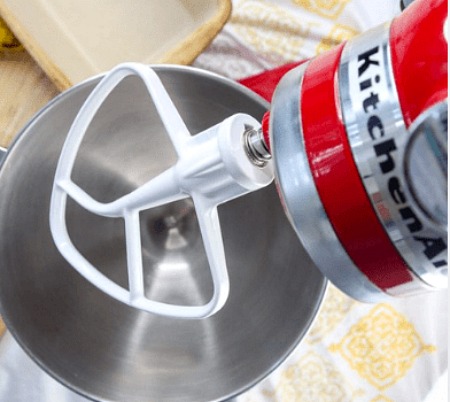 Your KitchenAid came with several attachments, plus there are loads of add-ons that you can buy. So how do you know which one to use? This Worthey Life has a great tutorial on choosing the right beater for the job.
10. Easily Slide Your Mixer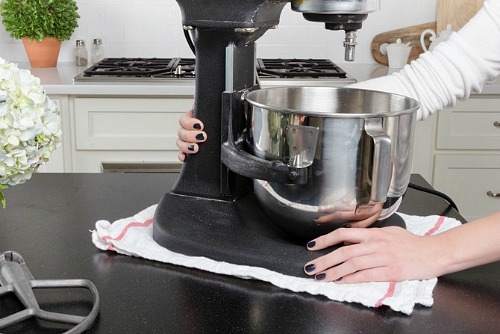 Even if you leave your mixer on the counter all the time, you likely have to move it out from under a cabinet to use it. The Krazy Coupon Lady has a clever towel hack that will help you slide your mixer out so much easier!
11. Replace Up To 25 Kitchen Tools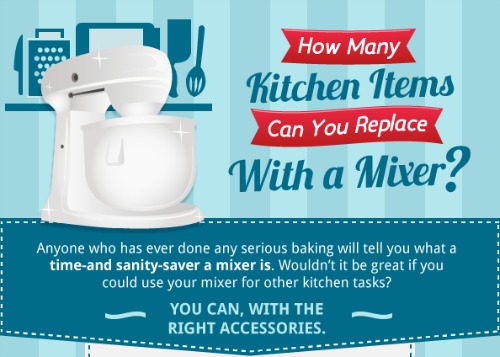 Your KitchenAid mixer, along with a few attachments, can replace up to 25 other kitchen tools! You really can't beat that kind of value! Life Hacker has a pretty infographic that explains what attachments to use to replace different tools!
12. KitchenAid Mixer Care and Maintenance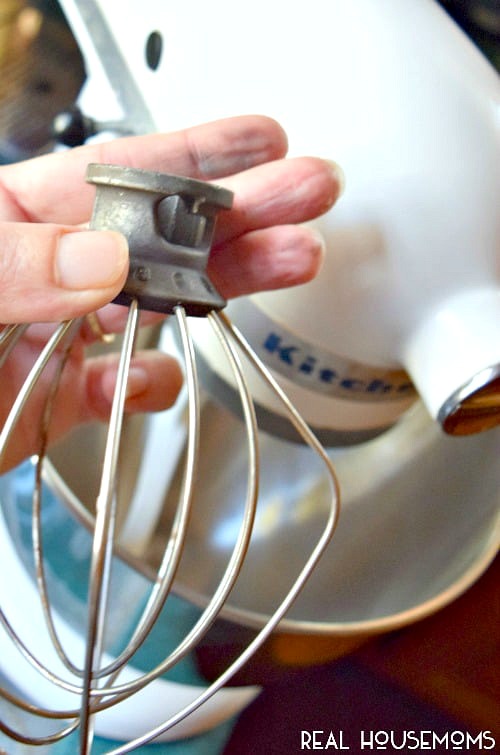 Just as with any tool or appliance, regular maintenance can help keep your mixer in tip-top shape. Cleaning and caring for your KitchenAid mixer isn't hard and will ensure that it's working well for years to come. Head on over to Real Housemoms for some great KitchenAid mixer care tips!
13. Paint Your KitchenAid Mixer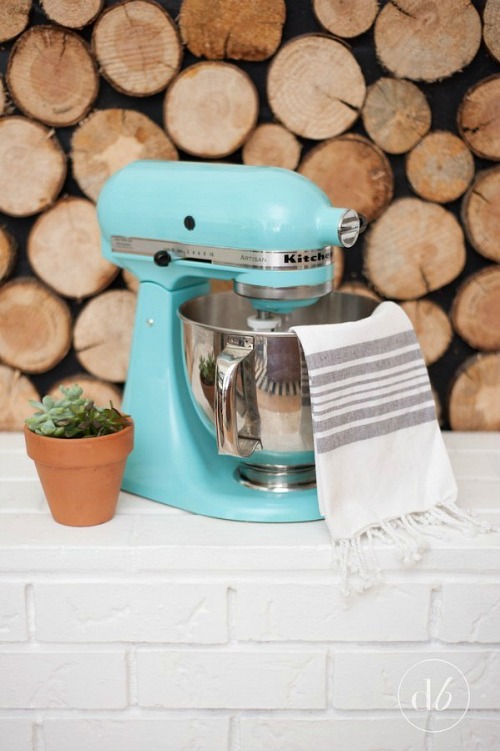 Are you looking to update your mixer? Instead of buying a new one give your old one a face lift! Follow Dwell Beautiful's tutorial to paint your KitchenAid mixer to fit your current style and favorite colors. But if you don't feel like doing a DIY, Amazon has all the KitchenAid colors, including a pretty blue one!
14. Personalize Your Mixer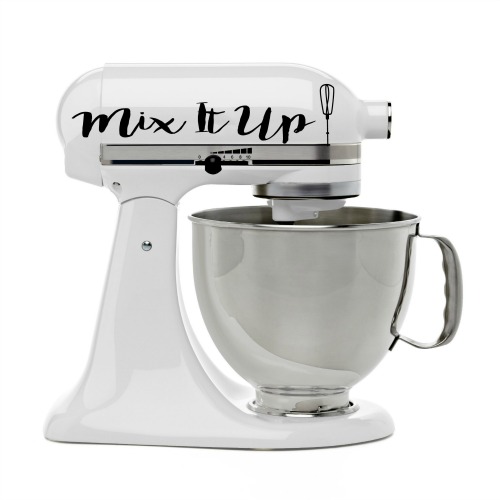 KitchenAid releases a lot of fun colors and limited edition mixer designs. They are beautiful, but sometimes it's hard to justify that extra expense. For a frugal alternative, personalize your mixer with gorgeous vinyl decals from sellers on Etsy.
15. Easy-to-Make KitchenAid Bowl Cover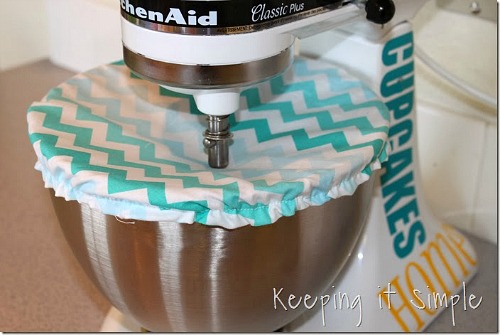 Even if you use your mixer on a daily basis, it is still susceptible to dust and grime. And don't forget about that errant fly that has made your kitchen its new home! Keeping it Simple Crafts has a tutorial for a simple DIY mixer bowl cover that will help you keep the bowl clean and ready for its next use. Not interested in making a bowl cover? Shower caps also make great inexpensive bowl covers! If you don't want to do a DIY, you can find stand mixer bowl covers and complete mixer covers on Amazon.
With these 15 KitchenAid mixer hacks in your back pocket, you should be all set to get the most out of this versatile appliance. If you've been trying to convince yourself that a KitchenAid mixer is worth the expense, look no further! (Or print this post out and leave it as a hint for your kids, spouse, or significant other!)
Which hack do you plan to use first? Tell us in the comments!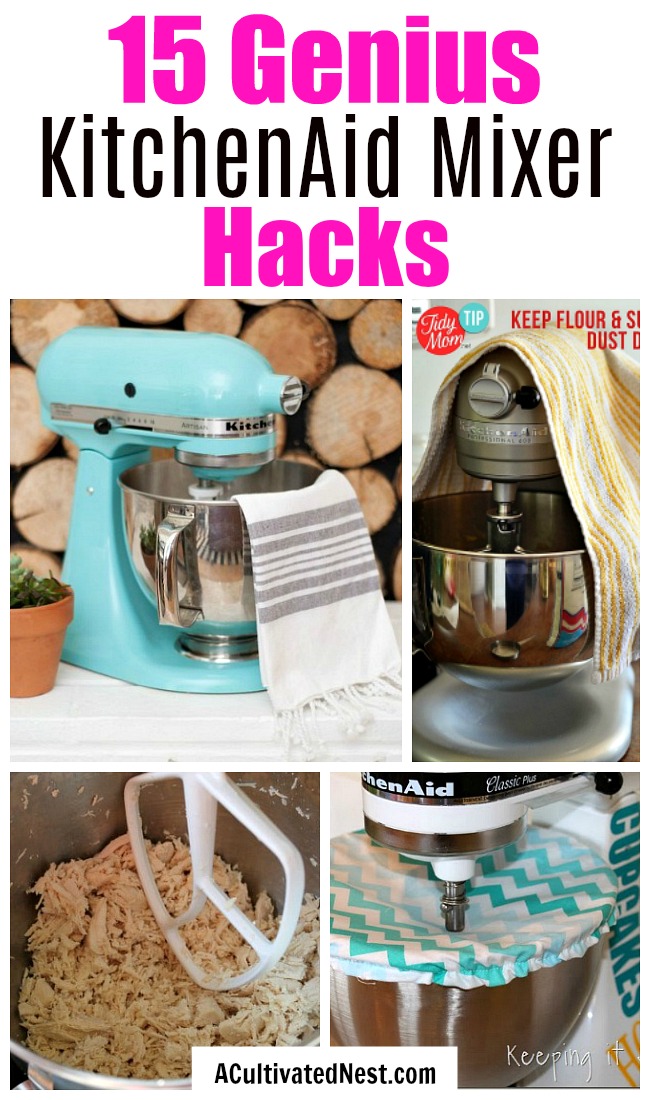 You might also be interested in: 10 Mind Blowing Command Hook Hacks