Creative IKEA Raskog Cart Organizing Ideas and Hacks.
Even though most of us hate the act of organizing, once it's done it feels so rewarding. I don't actually mind doing the work as long as I have a few great ideas to get me inspired before I start. When I go into a project without a plan it becomes a little more daunting. That's why I am excited to share these 12 IKEA Raskog Cart Organizing Ideas with you, so you can get your organizing plan in place.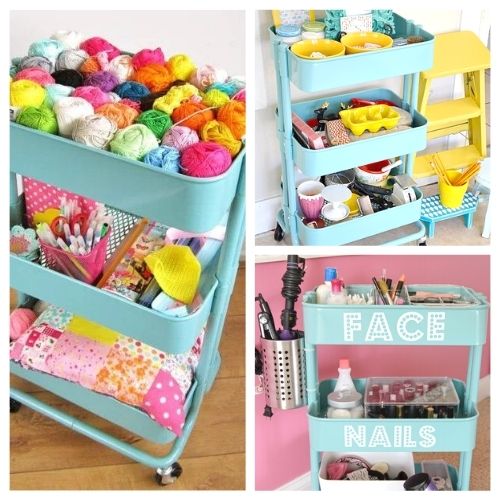 Disclosure: This post may contain affiliate links to Amazon and/or Etsy, which means that I may earn a small commission from some of the links in this post. Please see our Disclosure Page for more information.
Getting organized is so much easier when you have the help of my greatest friend… the IKEA Raskog Cart! If you haven't used one yet, now is the time to get one. It's amazing! If you don't have an IKEA near you, you can find a Raskog on Amazon, but you may be able to get a better price on off-brand utility rolling carts.
12 IKEA Raskog Cart Organizing Ideas
You can use these IKEA Raskog carts for pretty much every room in your home. Here are a few ideas to consider before starting:
Bathroom: Use them for storing extra toilet paper, toiletries, or even towels. Oh, and they are great for makeup and hair care products too.
Bedroom: Store shoes, books, clothing, or anything else you aren't sure what to do with.
Kitchen: Probably my favorite room to use the cart is in the kitchen. Boxed foods, canned foods, bagged foods, you name it! You can easily fit a lot into these carts.
Living Room: Place your latest book in the cart, crochet supplies, or whatever else you would like nearby. They are just so handy to have, and look gorgeous too.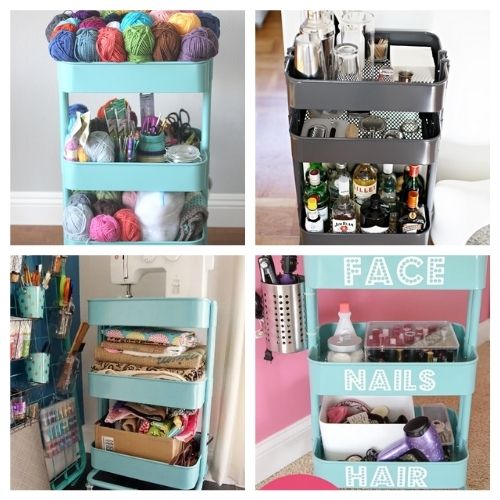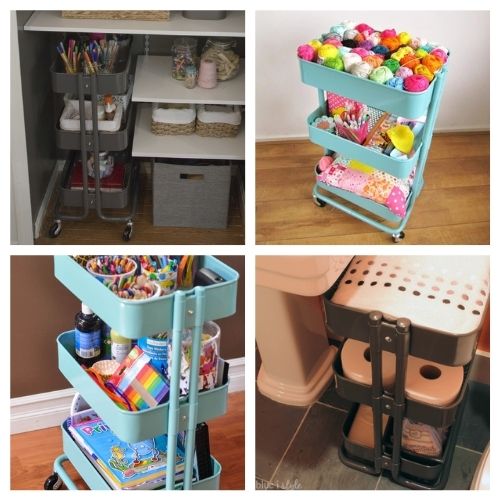 Which room in your home would benefit the most from an IKEA Raskog cart?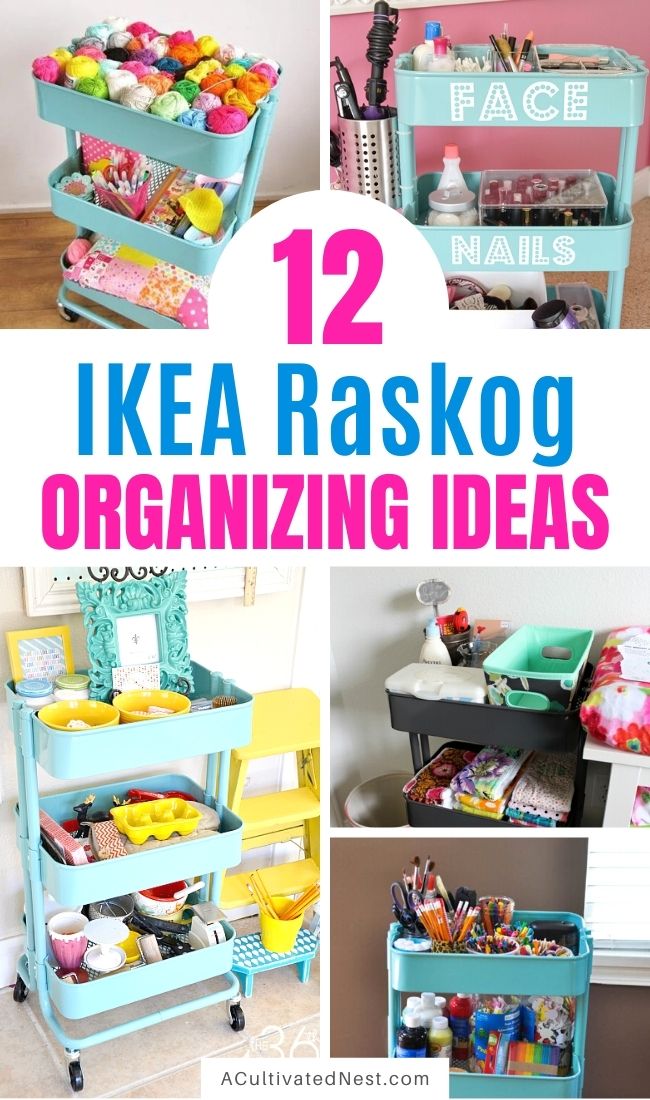 You might also be interested in: 20 Clever IKEA Storage Hacks