Here are some creative ideas for repurposing/upcycling those old belts you never wear anymore! These are all such great ideas that you may want to go to your local thrift store and get some old belts if you don't have any!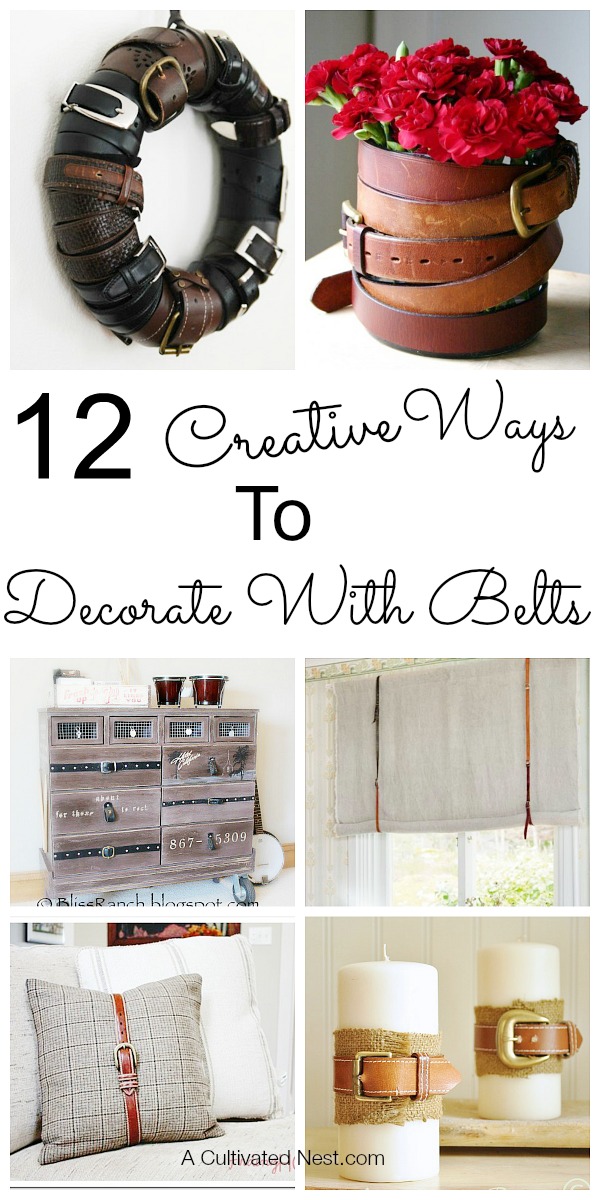 Disclosure: This post may contain affiliate links to Amazon and/or Etsy, which means that I may earn a small commission from some of the links in this post. Please see our Disclosure Page for more information.
Belts can be used in so many fun and frugal upcycle projects!
12 Creative Ways To Decorate With Belts
They don't have to match. Most of the projects don't require a bunch of belts that all match. Different textures, materials, and shades of colors make the projects look better.
The belts don't have to be leather. Some of these projects don't use all leather belts and I love the way they turned out. The different textures give it some eye appeal and allow you to complete the projects with what you have!
They don't have to be in the best shape! I love that the belts don't have to be in the best shape to reuse them in these crafts. This gives new life to something that may have been too worn out to wear anymore!
1. Belt Wreath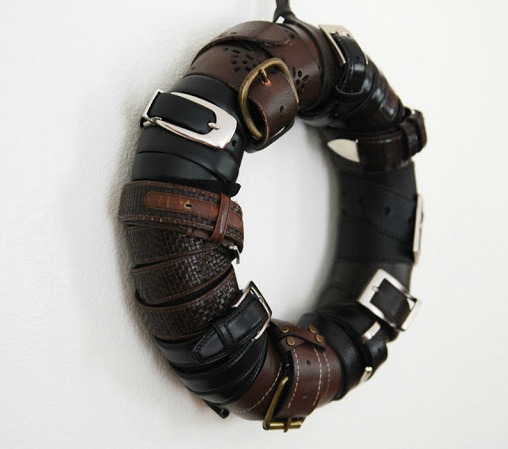 How cool is this upcycled belt wreath from Jill Ruth and Co!  Makes me want to run to the thrift store and grab up a bunch of old belts!
2. Belt Accents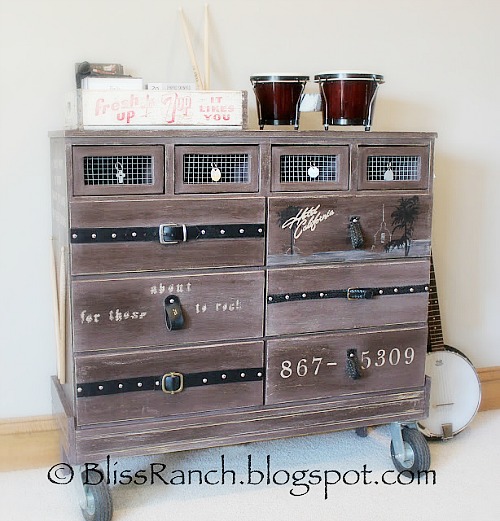 You could use old belts to dress up a piece of furniture like this one from Bliss Ranch. I love how it turned out!
3. Belted Candles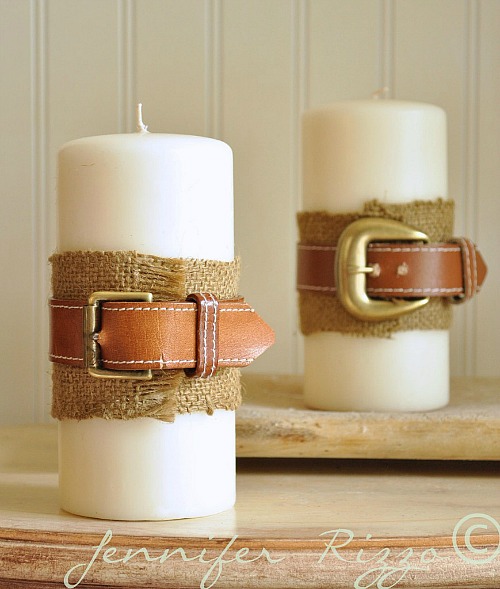 What a cute and easy way to dress up some plain white pillar candles via Jennifer Rizzo. These belted candles are great for a country theme or they remind me of some fall decorations.
4. Sleigh Door Hanger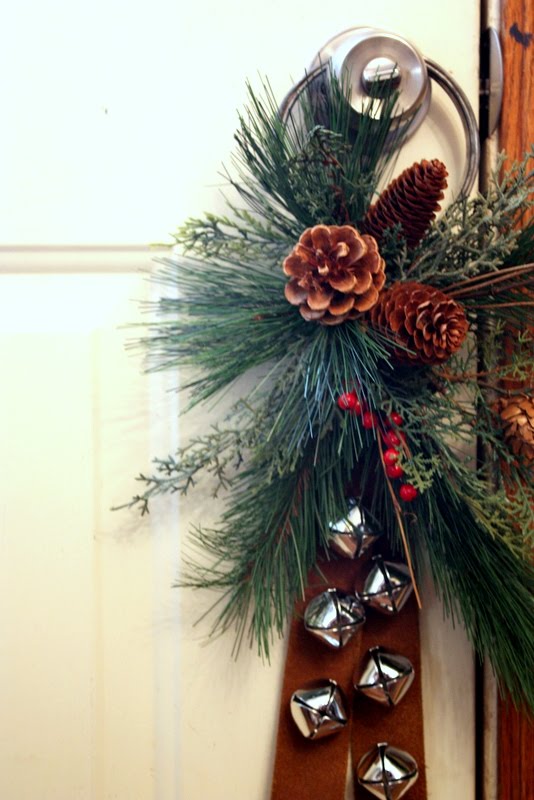 This bell door hanger is made from a belt! See the tutorial at Sweet Something Designs.
5. Folding Chair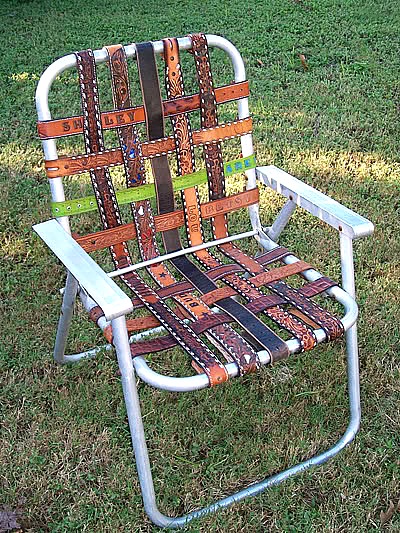 Use your old belts as webbing for an old chair from DIY Gadgets. This is such a great idea to recycle an old chair and belts! What a great conversation starter too!
6. Napkin Rings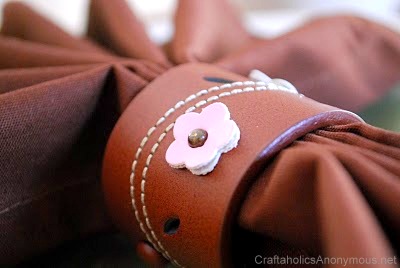 You could even make napkin rings from old belts. Craftaholics Anonymous gives you all the details on how to create these cute napkin rings!
7. Jean Purse
Use an old pair of jeans and a belt to make a new purse. Simple Practical Beautiful shows you all the steps to make this project.
8. Camera Strap
Use an old belt to make a durable camera strap! DIY Photography shows you how to complete this task with just a few steps.
9. Door Mat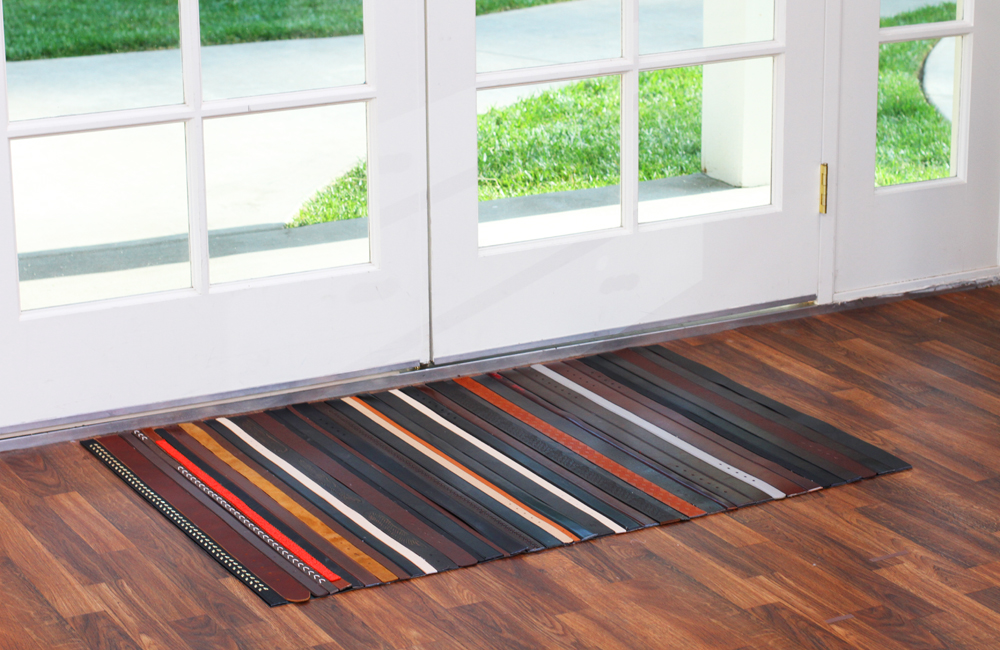 Use a bunch of old belts to make a leather door mat! Jessie Daye features this fun door mat. I like that you could use different colors and widths to add a fun twist!
10. Belt Crate
I love this belt crate that My Love 2 Craft made! It is so cute and useful; perfect for storage in the closet or living room!
11. Hanging Terrarium
This is such a great idea to use an old belt and glass bottle to make a hanging terrarium. Poppytalk walks you through each step to make this fun decor item!
12. Hanging Clock
Poppytalk uses a skinny belt to hang her clock. Simple, classy, and quick to make such a statement!
Hope you got some inspiration for new uses for your old belts!
You may also like these other upcycle posts