Bell peppers are usually so expensive in the grocery store that it's one of those plants that you should try to grow yourself if you can.  I've grown them in containers and in raised beds, and both methods have worked for me. Here's how to grow bell peppers and 10 delicious bell pepper recipes!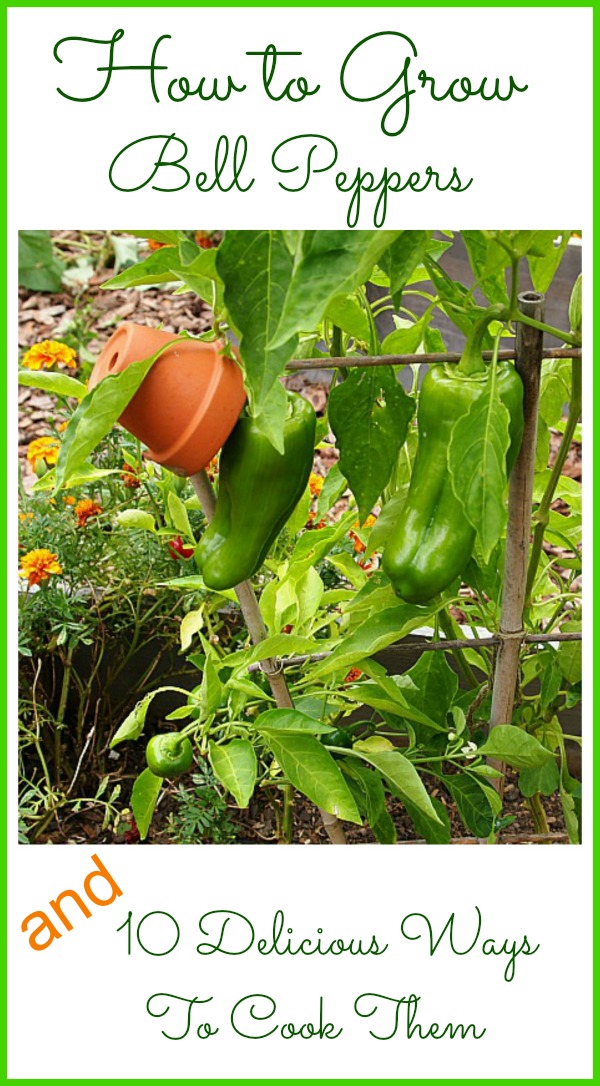 How To Grow Bell Peppers
Disclosure: This post may contain affiliate links to Amazon and/or Etsy, which means that I may earn a small commission from some of the links in this post. Please see our Disclosure Page for more information.
Bell peppers are a long season plant, so they require patience from gardeners before anything is ready to harvest in late summer, especially if you want red, yellow, or orange peppers since green bell peppers are actually immature fruit.
Thankfully though, if you love peppers and want to be able to harvest a large number, each plant is able to produce multiples. Plants do not require a lot of growing space, so you can pack a lot into a single bed, or as I said,  grow them in pots.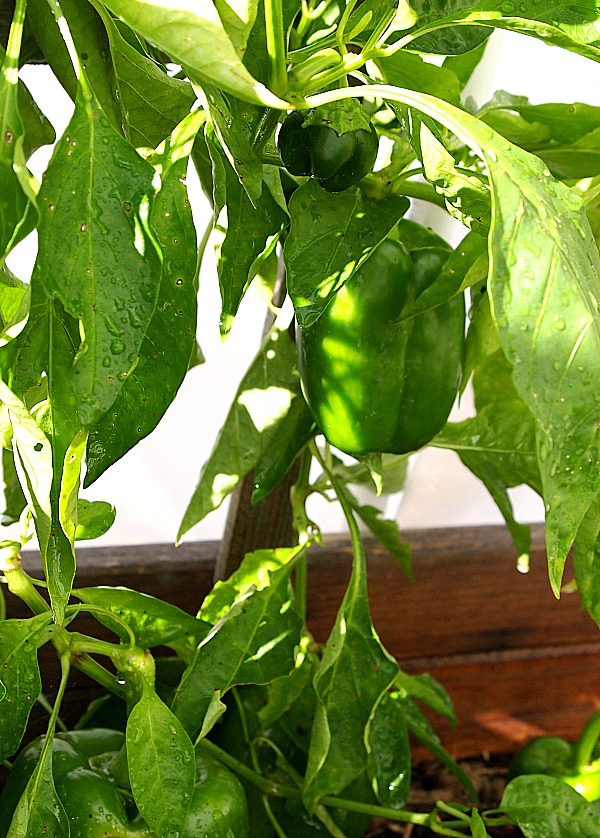 Setting Up Your Garden
Bell peppers like loose, well-drained soil, so make sure that the soil in the garden bed or containers is not dense and heavy. Add nutrients to the soil with organic fertilizer or organic compost that is well mixed in. Because bell peppers are vigorous growers, they need to be in a garden space that is located in full sun for at least eight hours out of the day.
Starting Vegetables
You can start bell peppers as seeds. You need to start your seeds 8-10 weeks before your last frost date. Then bring them out into the garden once all chance of frost has passed. Transplants are easier and can be added to a warm garden bed spaced approx 10-18 inches apart (check your tags)  or 1 per square if you're doing Square Foot Gardening.
Caring and Maintaining Peppers
Bell peppers do not require a lot of oversight before they begin to flower and bear fruit. Water thoroughly and regularly, but don't overwater the plants. Pepper roots do not like to be wet all the time, and rotting will occur at the base of plants that are left to grow in soil that is constantly moist. So allow the soil to dry between watering.
Bell peppers are good companions to many other plants but do not plant with the brassica family. I like to plant peppers with tomatoes, basil, and eggplants as companions.   Support your plants with cages or stakes because they'll start to bend once they are heavy with fruit.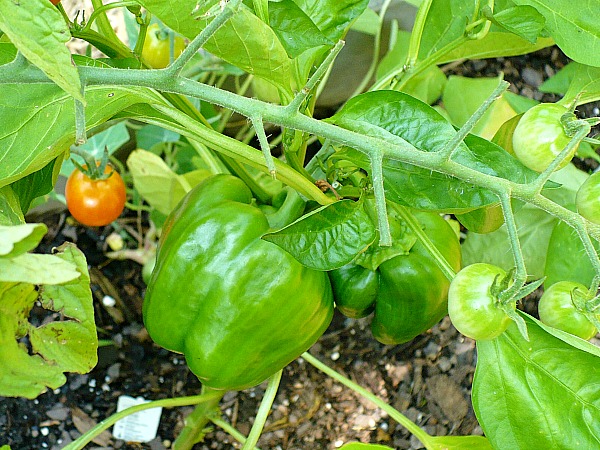 Harvesting Peppers
Once the peppers begin to flower, they will begin to bear fruit.  There are always going to be peppers that are ready to begin growing or are in the middle of growth, so it is important that you carefully remove each fruit from the stem. Use sharp scissors or a knife to cut your peppers off the stem, avoiding damage to the plant. The longer you let a pepper mature, the sweeter it will taste.
If you have too many peppers to use at one time, they are easily frozen or dried.
10 Delicious Bell Pepper Recipes
Bell peppers will add lots of nutrients and flavor to all your favorite dishes! We wanted to share some tips and helpful information about bell peppers. Take a look:
There are many colors. Most of us reach for traditional green peppers, and they are pretty delicious. However, you can also use red, yellow, orange, or other colors too. Red bell peppers tend to be sweeter, so take that into consideration, depending on your recipe.
Store peppers in the fridge. They should be kept cold except for when you are cooking or serving them; for best results, keep them in a plastic bag in the refrigerator. Or chop them up to save time later. Keep them in a food storage container with a tight-fitting lid.
When choosing a pepper, pick ones that are brightly colored and firm. They should also have a shine to them and no wrinkles or soft spots.
It's fine to freeze peppers. Keep them in the freezer for up to 6 months! They can be stored whole, chopped, or sliced, depending on your preference. Add them to your favorite recipes, and enjoy!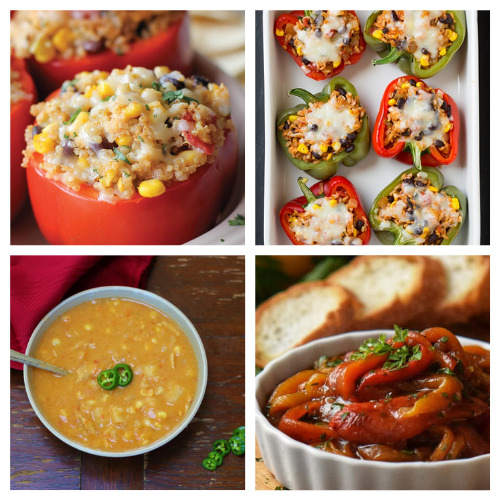 You might also like to check out my Gardening 101 Series