Just because the air in your home doesn't smell weird doesn't mean there aren't toxins floating around in it! Actually, there's a very high chance that there are quite a few toxins in your air. They can come from a lot of different sources, including the glue used to hold down your carpeting, the fabric on your couch, the finish on your wood furniture, and more. They can cause cancer, aggravate allergies, cause asthma attacks, or create "sick building syndrome." So if you want your family to be healthy, you'll definitely want to reduce the toxins in your home's air! A natural (and inexpensive) way to do this is with indoor plants! Here are 6 Great Inexpensive Houseplants for Air Purification! All of these plants are very easy to find at your big box store or plant centers (in the indoor plant section).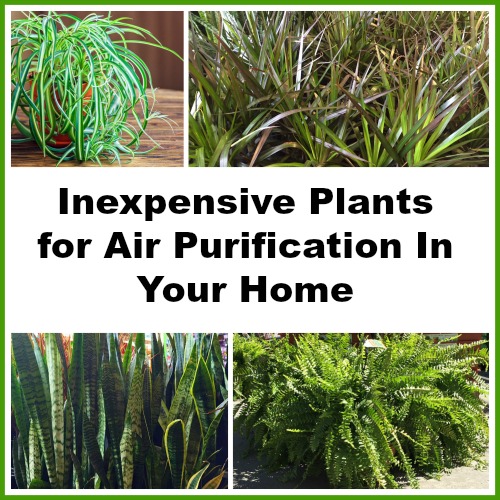 6 Great Houseplants for Air Purification
Disclosure: This post may contain affiliate links to Amazon and/or Etsy, which means that I may earn a small commission from some of the links in this post. Please see our Disclosure Page for more information.
Whatever plant(s) you decide to get for your home, do know that you'll need more than just one or two. In general, you need 2 plants for every 100 square feet you're trying to purify. If something is causing your air to be extra toxic (renovation construction or new, off-gassing furniture), you'll want to increase the number of plants.
1. Boston Fern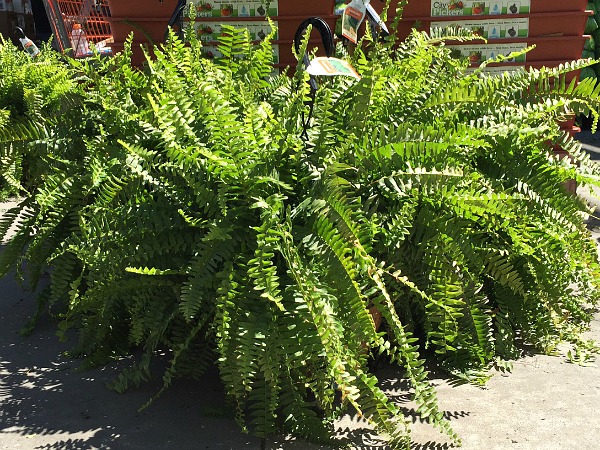 If you're concerned about formaldehyde, then you need to get a couple of Boston ferns! They're great at sucking the toxin out of the air, and have an appealing, but not flashy, appearance. The only downside is that they can be a bit tricky to take care of. They like indirect sunlight, need to be kept moist, and really need at least moderate humidity. For this reason, you may wind up having to get a small humidifier to keep next to the plants.
2. "Janet Craig" Dracaena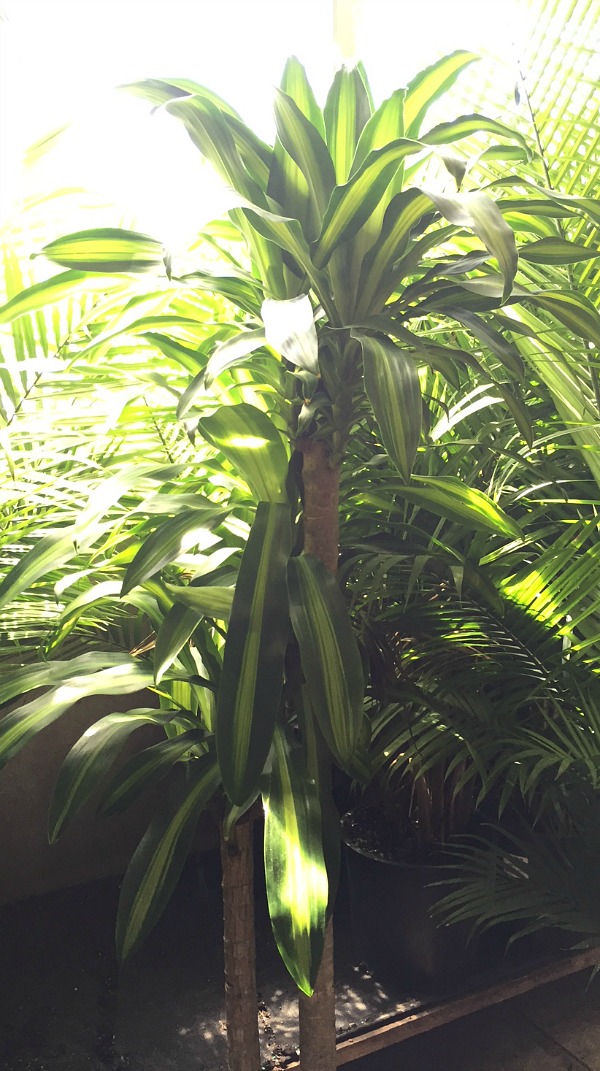 Another wonderful plant to consider is the "Janet Craig" Dracaena. It's a very low-maintenance kind of plant, with shiny leaves. They will need dusting, and should be kept out of direct sunlight to keep the leaves from getting burned. The plant has a tropical background, so it prefers indirect light. They're relatively hardy, so they make a good choice for people who know they're not so good about caring for houseplants. They benefit your air by removing formaldehyde.
3. Lady Palm
A pretty, more vertical kind of houseplant you may want to consider is the lady palm! These pretty fan leaved plants are wonderful at pulling ammonia out of the air (which gets there through dyes and household cleaners). They are great houseplants for air purification, but they do need direct sunlight. Other than that, they're pretty easy to grow!
4. Wax Begonia
If you'd prefer flowering houseplants for air purification, then you may want to look at getting some wax begonias! They're very pretty, and can live for several years indoors. Like Boston ferns, they need indirect sunlight. They also enjoy humidity, but can get by with just being misted with water occasionally. They help improve your home's air by sucking out several chemicals, including benzene (which is used in many household products, and also found in cigarette smoke) and chemicals released by toluene (which is used in glues, paint, and more).
5. Spider Plant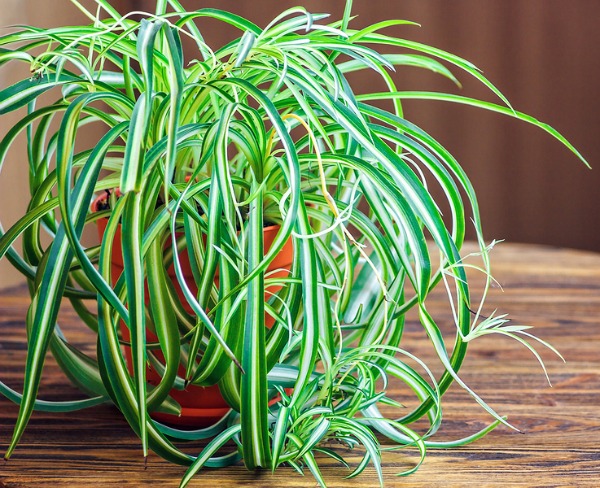 While anyone who dislikes spiders may overlook these because of the name, they're actually quite pretty! They look great in hanging baskets, and if conditions are right, can create tiny white flowers. They need indirect light, but are generally good at adapting to different environments. Their role as houseplants for air purification is as xylene (used in ink, glue, varnishes, and more) removers and formaldehyde removers.
6. Snake Plant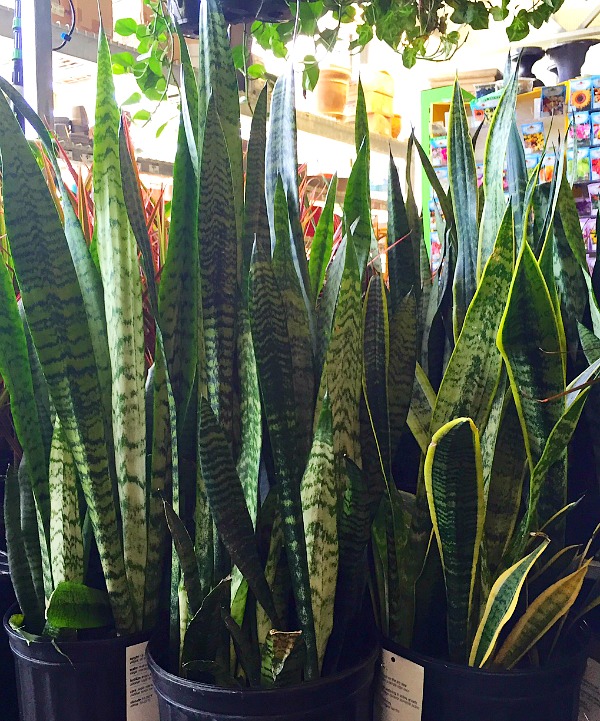 The snake plant is a pleasant vertical plant with hard, sharp leaves. They just need indirect sunlight and a moderate amount of watering (don't over-water!), but are overall very easy to care for. They help remove benzene and formaldehyde from the air. At night, they also suck in carbon dioxide and release oxygen. So the air you already have gets cleaner, plus you get some fresh new oxygen!
These plants are a great help in reducing indoor pollution. But if you have a black thumb you might want to check out these Air Purifiers on Amazon (Amazon Affiliate Link) to use instead.
You may also be interested in: How To Make An Indoor Succulent Garden
This post contains affiliate links to Amazon. Please see our Disclosure Page for more information.