A great way to relax during the summer is with some quiet spa time. But you don't have to pay to go to a fancy spa for the experience! Instead, have a fun spa day at home! You can save even more money by making your own DIY beauty products. One of my newest favorite homemade beauty products is this Honey Oatmeal Homemade Face Mask. It leaves my skin feeling so good!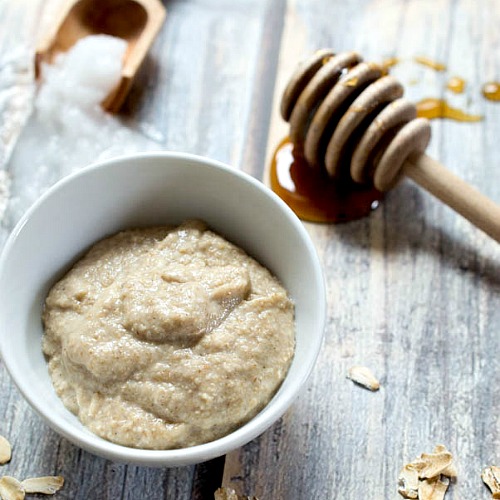 Disclosure: This post may contain affiliate links to Amazon and/or Etsy, which means that I may earn a small commission from some of the links in this post. Please see our Disclosure Page for more information.
This all natural homemade face mask is so quick and easy to make! And it makes my skin feel so wonderfully moisturized and leaves it looking great!
Honey Oatmeal Homemade Face Mask
Ingredients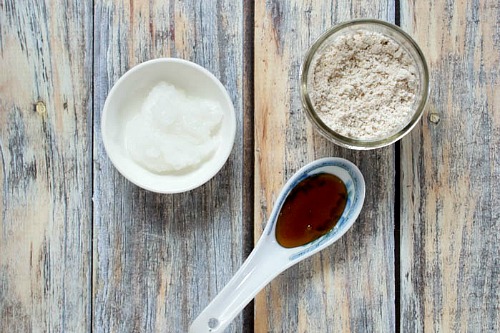 1/3 C. oats
1 TBS honey
1 TBS coconut oil
1-2 TBS water
Coffee grinder
Mixing bowl and spoon
Instructions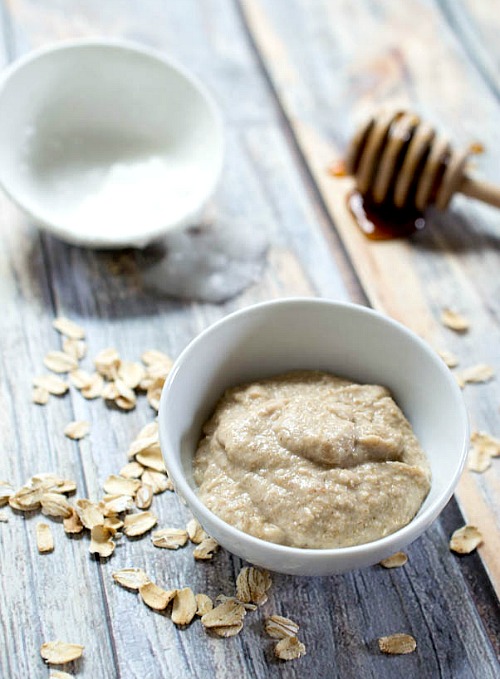 1. Use a coffee grinder to grind oats into an oatmeal powder (you can use a blender, but may not get the same consistency).
2. In a bowl, mix oatmeal, honey, and coconut oil together. Add water a little at a time until it forms a paste. It shouldn't be too thin or thick, but just enough to add to your face and not fall off.
To Use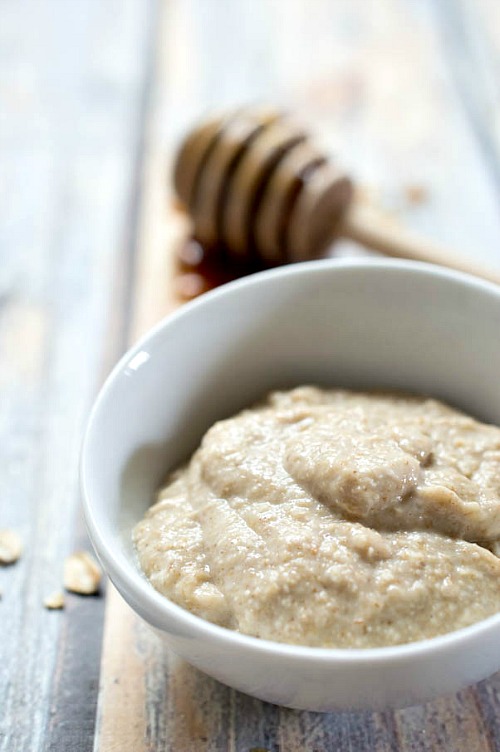 1. To protect your clothes from the mask possibly dripping off, you may want to drape a towel over your chest/neck. Also pull any loose hair out of the way.
2. Wash your face so you have a clean base. Dry your face before continuing.
3. Using your fingers or a fan brush, apply the honey oatmeal face mask generously on your face, avoiding eyes, nostrils and mouth.
4. Leave the mask on for 5-10 minutes. It may dry out somewhat, which is completely fine.
5. Rinse the mask off your face with cool water. If you need to rub dried up parts off, use gentle, circular motions.
6. Pat your skin dry with a soft towel.
7. Apply your favorite moisturizer and enjoy how smooth and moisturized your skin feels!
Benefits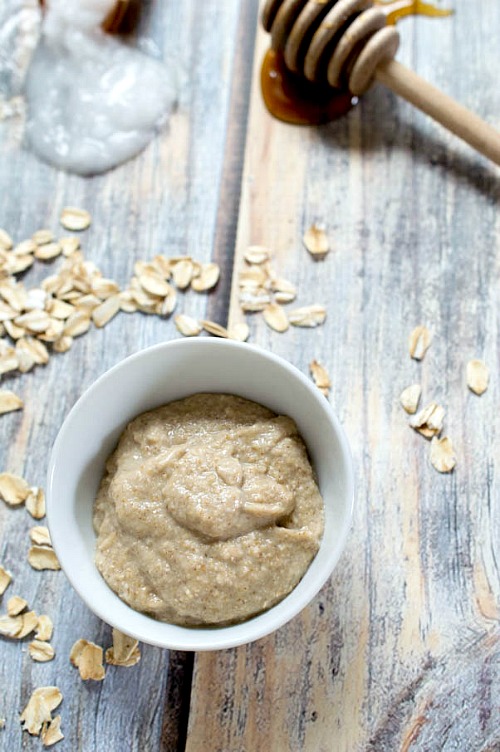 Oats are anti-inflammatory, help even your skin tone, and soothe your skin. Honey has antibacterial properties, is moisturizing, and is also anti-inflammatory. Coconut oil is very moisturizing, also antibacterial, and helps promote collagen production (which keeps you looking young!).
Do you like to have DIY spa days?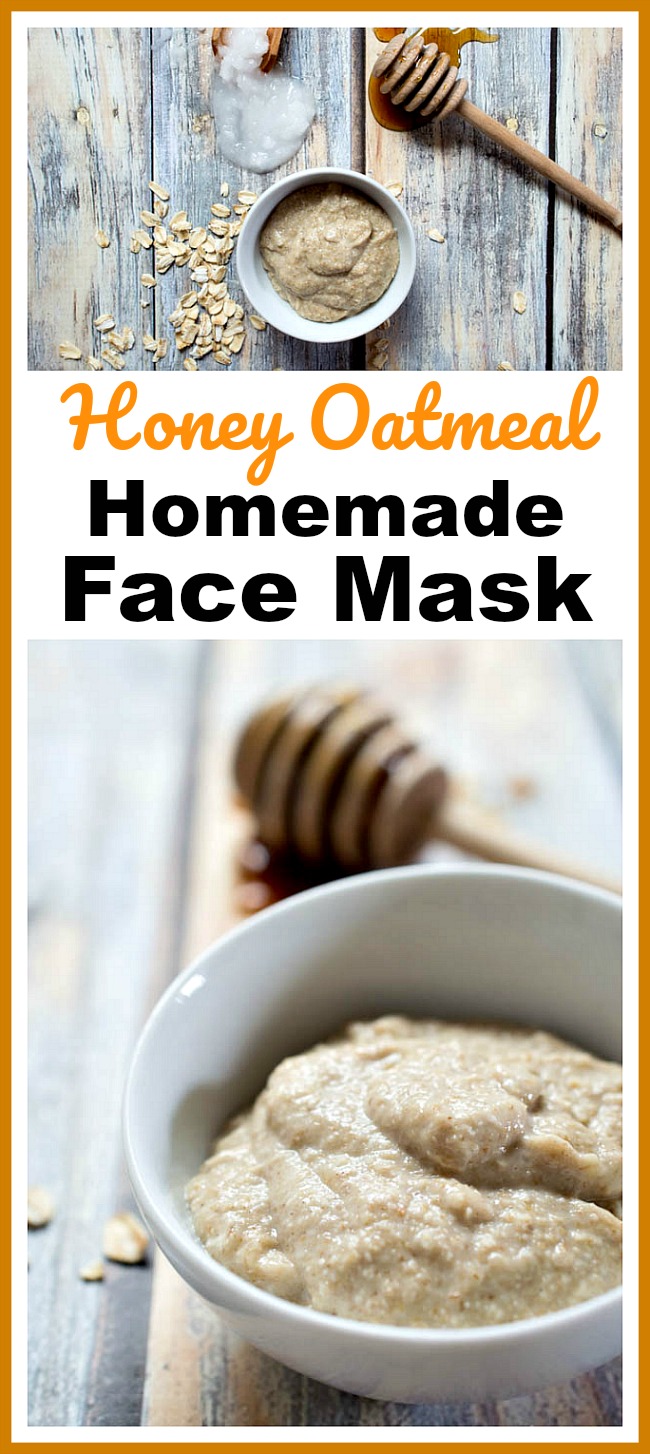 This post contains affiliate links to Amazon. Please see our Disclosure Page for more information, and thanks for supporting this site!
You might also be interested in: