Tasty DIY Cat Treat Recipes
If you're a cat lover, then you know that all cats love to snack on tasty treats. And what could be more fun than making them their own homemade cat treats? Not only will you know exactly what's in them, but you can also customize the flavors to your cat's taste. Go ahead and try out some of these 24 Homemade Cat Treats Your Cat Will Love!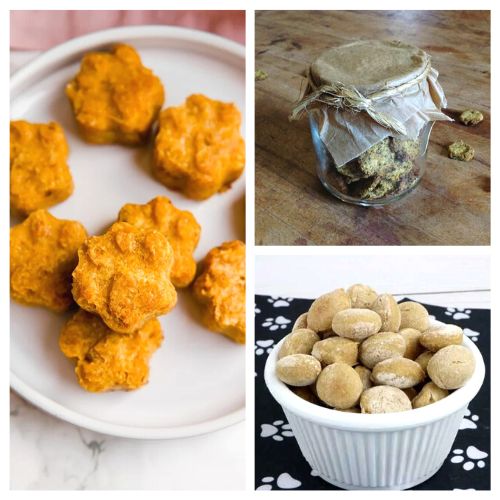 Disclosure: This post may contain affiliate links to Amazon and/or Etsy, which means that I may earn a small commission from some of the links in this post. Please see our Disclosure Page for more information.
Making your own cat treats is the perfect way to give your cat all-natural, healthy treats on a budget!
24 Homemade Cat Treats Your Cat Will Love
Making homemade cat treats is easy, but you do need to take into consideration the human food items like grapes, raisins, salt, and chocolate that are pretty dangerous for cats to ingest. Also, if a treat uses a new ingredient that your cat hasn't had before, just give them one or two of the treats to start, and see how they respond to it. Like people, cats can have allergies/sensitivities to various ingredients. To help you with choosing the perfect recipes to try, I've gathered some very safe and tasty cat-friendly treats I know your cats will love!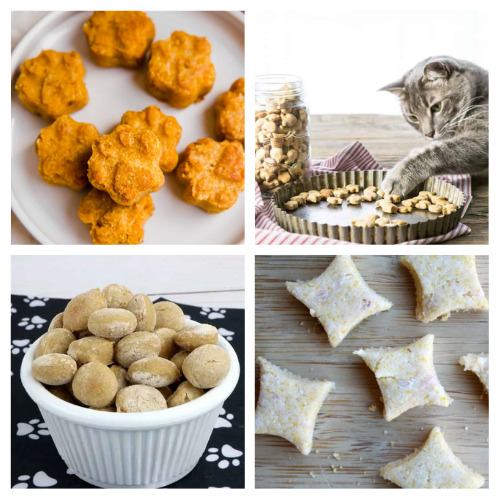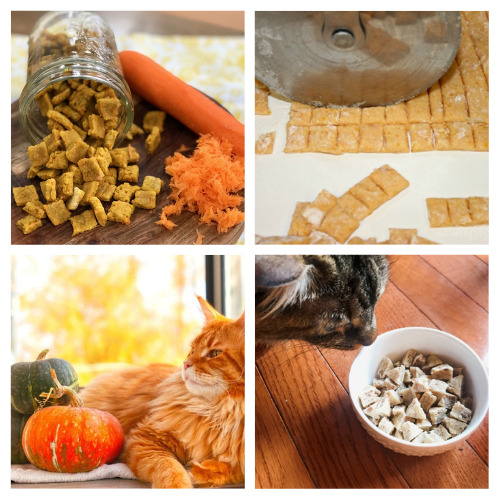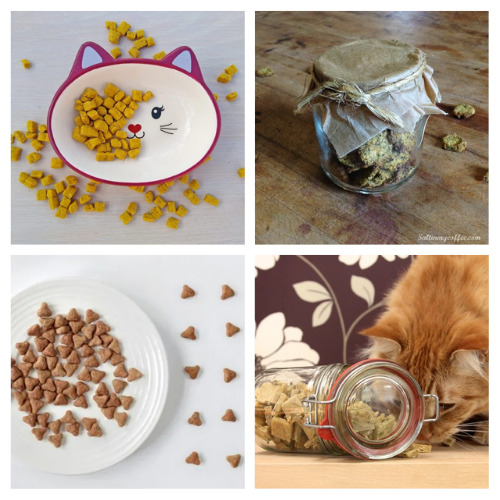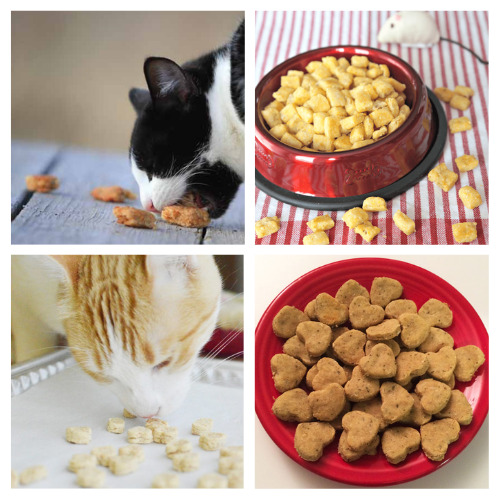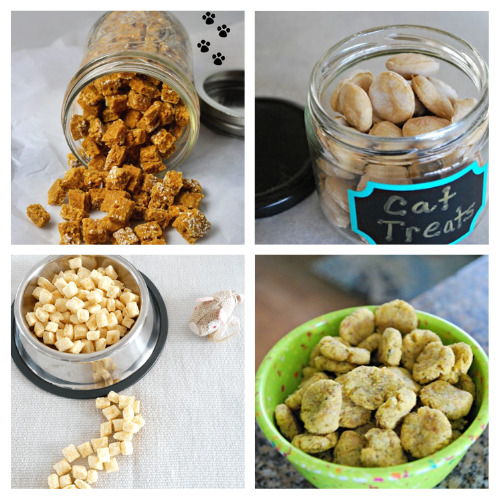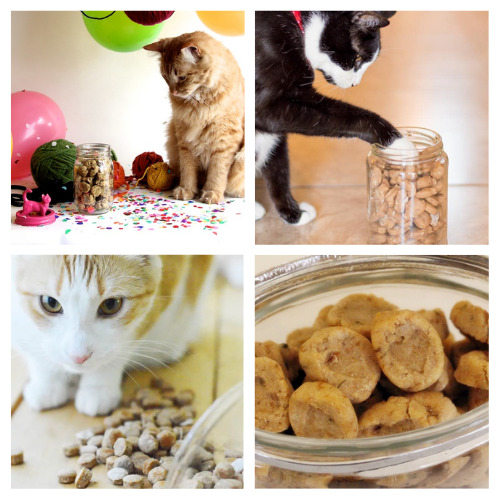 What are your cat's favorite treat flavors?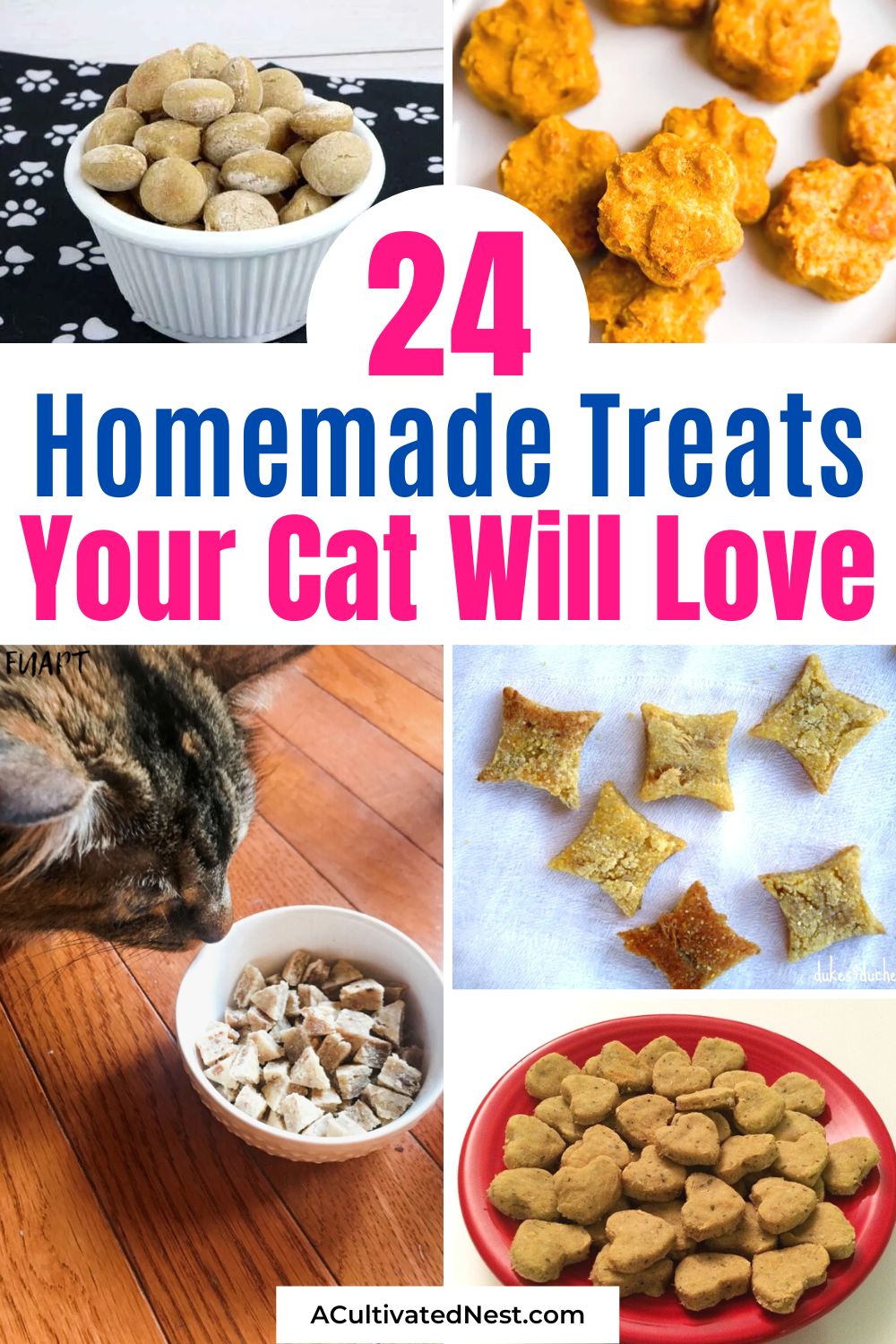 You might also be interested in: 20 Fun DIY Cat Toys