Are your dollars not stretching as far as they used to? Everyone has different reasons for wanting or needing to cut back.  I thought I'd start sharing some frugal things that we do, in a monthly series, as a way to not only encourage myself to stay on tract, but maybe give someone with similar goals some ideas.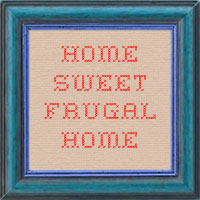 Please feel free to share what frugal things you have been doing in the comments! You never know who you might help by sharing your frugal accomplishments.
Disclosure: This post may contain affiliate links to Amazon and/or Etsy, which means that I may earn a small commission from some of the links in this post. Please see our Disclosure Page for more information.
The garden is producing so I've been able to harvest some vegetables. I hope it cools down because my tomatoes are not liking this heat! (most tomatoes don't like to set new fruit in temps above 90).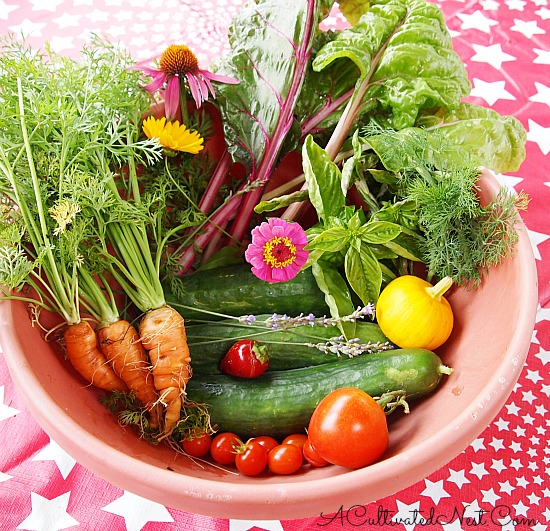 I've been getting tons of cucumbers though! Cucumber salad is refreshing in this heat and we also put them in our morning breakfast smoothies. I planted little pumpkins to use in decorating this fall – got one already. The blueberries and blackberries are ripening so soon we'll have fresh berries!
My husband replaced the burners on our grill instead of buying a whole new grill! He ordered the parts online and they were easy to install.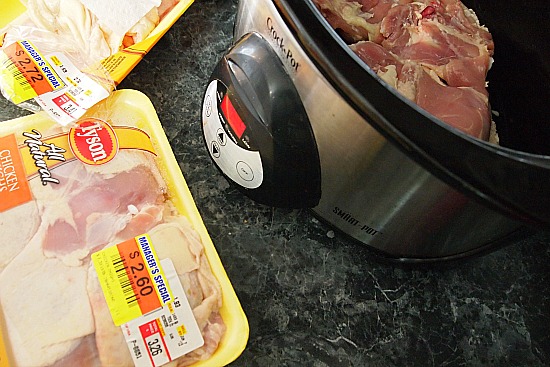 I stumbled upon lots of marked down chicken in June! Most of it I stuck in my crockpot to cook. It's really a money saver to have already cooked chicken or ground beef in the freezer. It makes putting together a meal so much quicker which keeps you from eating out!
I spray painted two seat cushions for chairs that I keep in my vegetable garden with some apple green spray paint I already had. So far so good – we've had plenty of rain and they still look good. Even if they only look good for the rest of summer – it still saves me buying new cushions!  Here's the DIY – Spray Painted Outdoor Cushions
I got a few free books for my Kindle using my Amazon Gift Certificates that I earned doing Swagbucks and Bing. We also got some free magazines using Barnes & Nobles gift certificates we earned doing Viggle.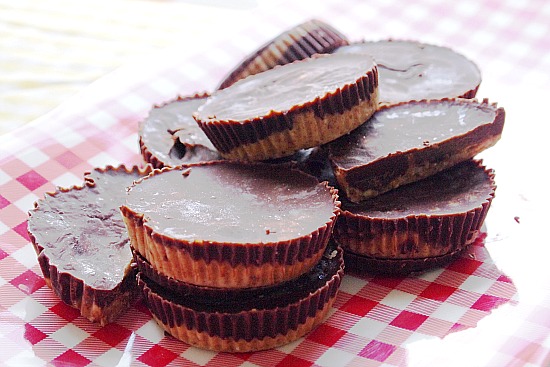 I made homemade healthy peanut butter cup type treats. Only mine are made with natural almond butter and I made my chocolate with coconut oil and cocoa powder. I combined a few recipes so I don't have a recipe to share but I have quite a few homemade candy recipes on my Homemade Solutions Pinterest Board.  You know,  people used to make their own candy and it was a once in while treat.
Discovered the 1/2 salads at Wendy's! I know…may seem weird but we haven't eaten in a Wendy's or McDonalds in almost 10 years! We do go to Chick-Fil-A now and then when we're out and can't get home to eat lunch and used to get salads there.  Anyway, for the occasional fast food run a 1/2 a salad at $3.99 a salad is a lot better than getting a full salad at Chick-Fil-A!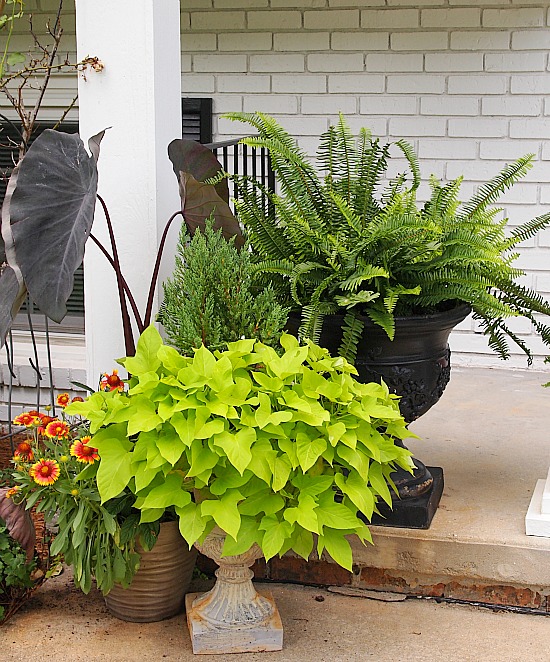 Started reclaiming the water I use to wash veggies/fruit, the water from boiling eggs/pasta  etc to use on my containers on my front porch. This way I don't have to use the hose (and pay for water). I keep a bowl in the sink to catch the water, which I empty into a bucket I keep close by. We also use the bucket to catch the cold water while waiting for the water to heat up in the shower. It's something I do every summer since our city charges such high rates for water usage and I have so many plants that need watering out front.
Those are my highlights for June, what frugal things have you done this month?
You might also like: