Hi everyone! I'm planning on making over my home office and I've been looking everywhere for a new desk and some type of storage unit for my home office  and I think I've narrowed down my desk choice and I know what I want for storage. Yay!
We went to IKEA over the weekend and I'm pretty sure I'm going to get a desk from there.  I'm partial to this red one.
Disclosure: This post may contain affiliate links to Amazon and/or Etsy, which means that I may earn a small commission from some of the links in this post. Please see our Disclosure Page for more information.
Red and Shiny!  Love it.  It comes in white too.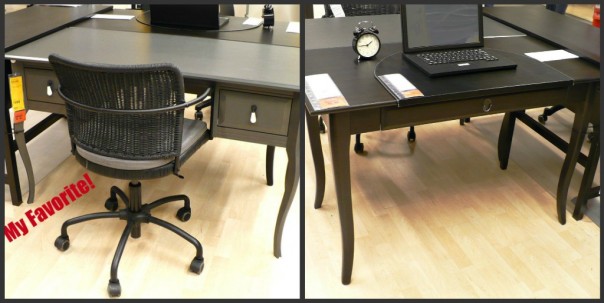 I also love these two desks but they're too small.  I think I would have to do two side by side and I don't want to spend that much money.
So what I've decided to do is to make my own desk because at IKEA you can  do that! You can choose from a number of tops – wood/stainless steel/ glass etc.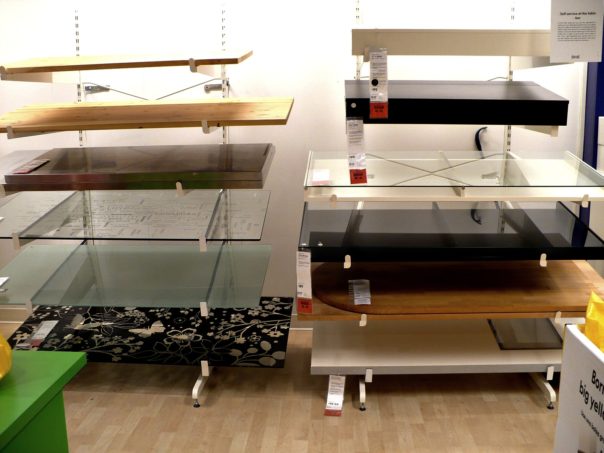 How cool is this one!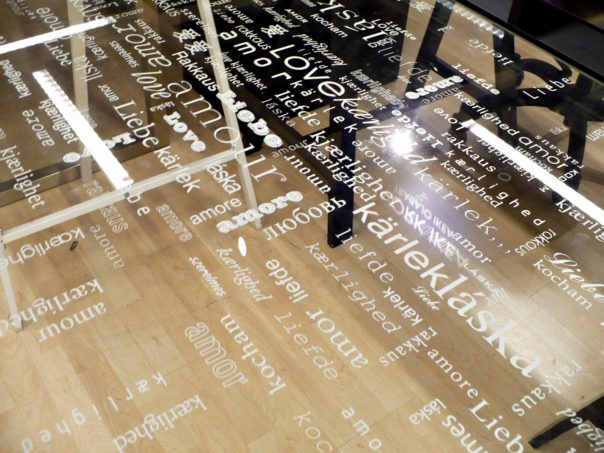 You can choose from a variety of leg styles and other things like filing cabinets/drawers.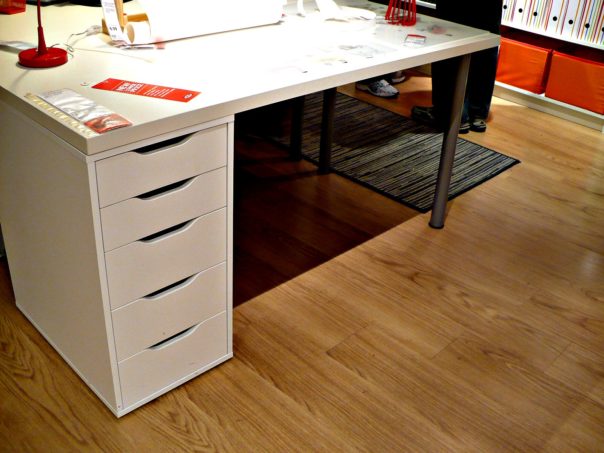 You can make any combination you want!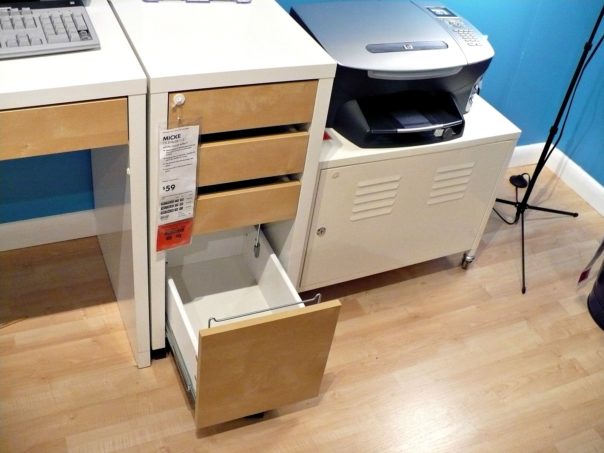 Here's a desk with a hutch that I thought was nice but not for me.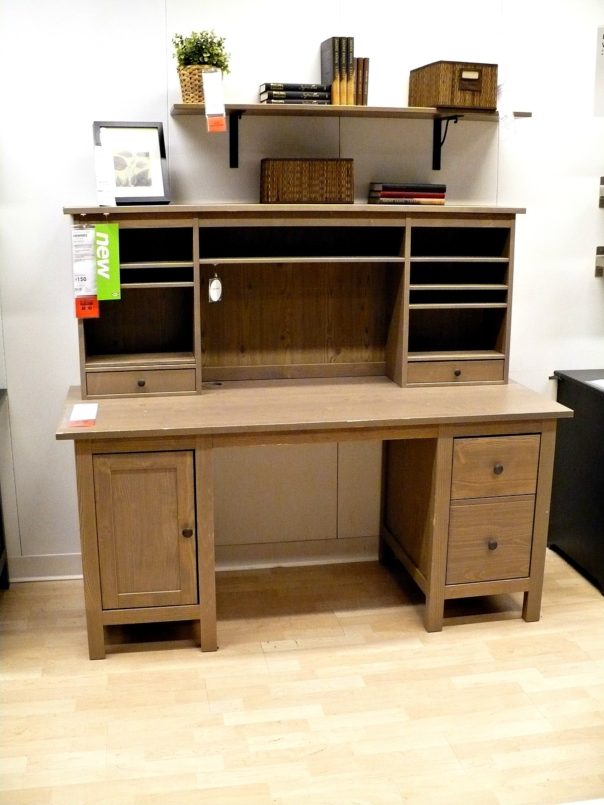 For storage I'm thinking something along the lines of a small dresser with a hutch or small dresser that I can stack a small bookcase on top. I can find those things at the thrift store.
I think I'm going to do a red and white checkerboard floor like this!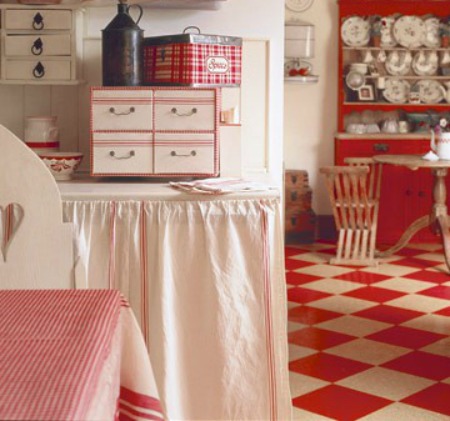 There's just plywood under the old carpeting (which really needs to go)  so I can either paint it or use peel and stick tiles.
I have soooo many many ideas!