There are some magazines that I want to keep intact because they have so much good info that my usual filing system wouldn't work. In an effort to be more organized, I decided to group all the gardening type magazines I'm keeping in one place with my gardening books. So I made  some pretty DIY magazine storage boxes from some inexpensive cardboard magazine holders from my favorite store….. IKEA, so they would look nice on my bookcase in the living room.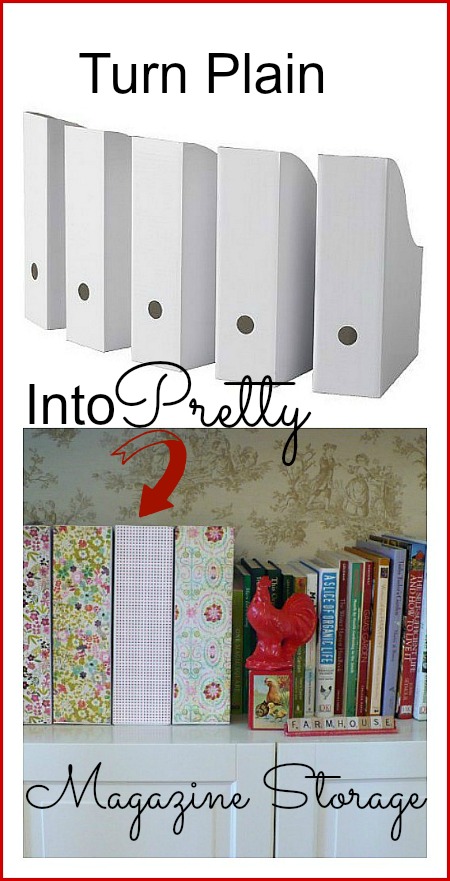 Disclosure: This post may contain affiliate links to Amazon and/or Etsy, which means that I may earn a small commission from some of the links in this post. Please see our Disclosure Page for more information.
I have issues  of Hobby Farm/Urban Farm, Mother Earth News, Countryside, Country Garden and other various gardening magazines that I keep for reference (I don't keep every issue just ones that I know I'll want to look at in the future).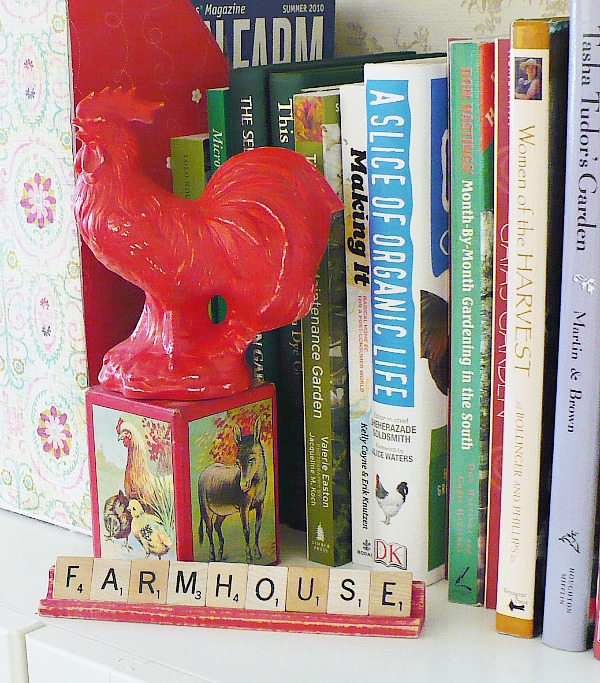 There's no reason why practical can't be pretty!
How To Make Pretty Magazine Holders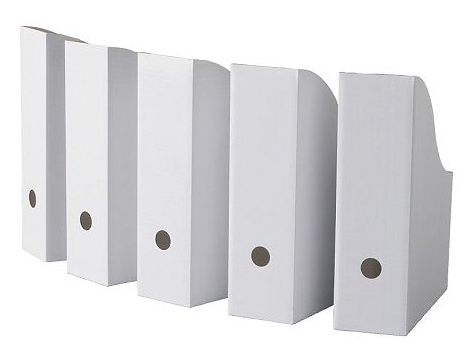 These are only $1.99 for a package of  5 but there are plenty of tutorials on the internet on how to make them out of cereal boxes and shipping cartons.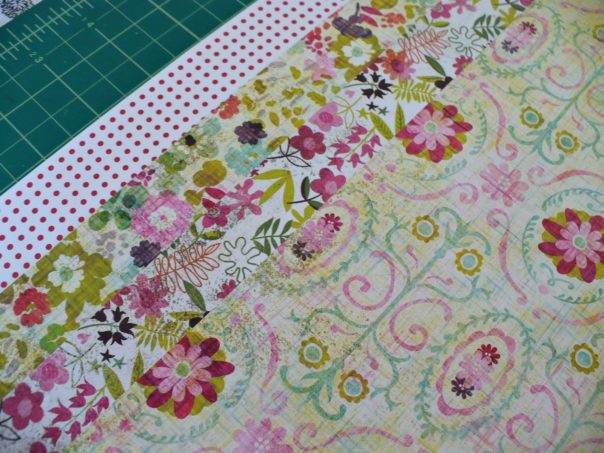 You know I like color, so I played with some scrapbook paper until I got a combination that made me happy. Although keeping them plain white is always nice too.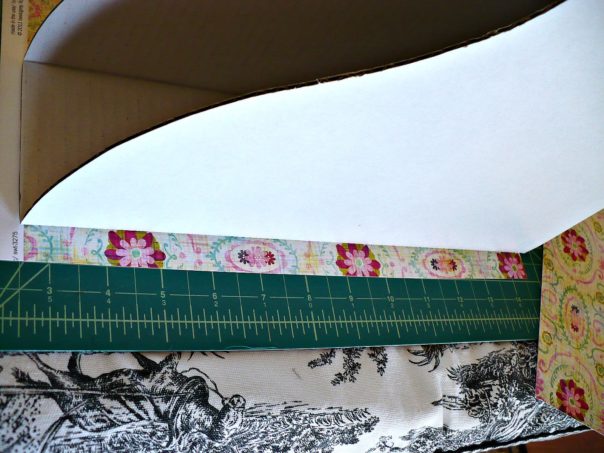 Once I had my paper patterns picked out, I traced the face of the magazine file onto the back of the scrapbook paper.  Be sure to center your design the way you want it to look on the magazine holder. I forgot and had to redo the first two.
To attach the paper I used my favorite, Mod Podge, but I imagine a glue stick or spray adhesive would work also.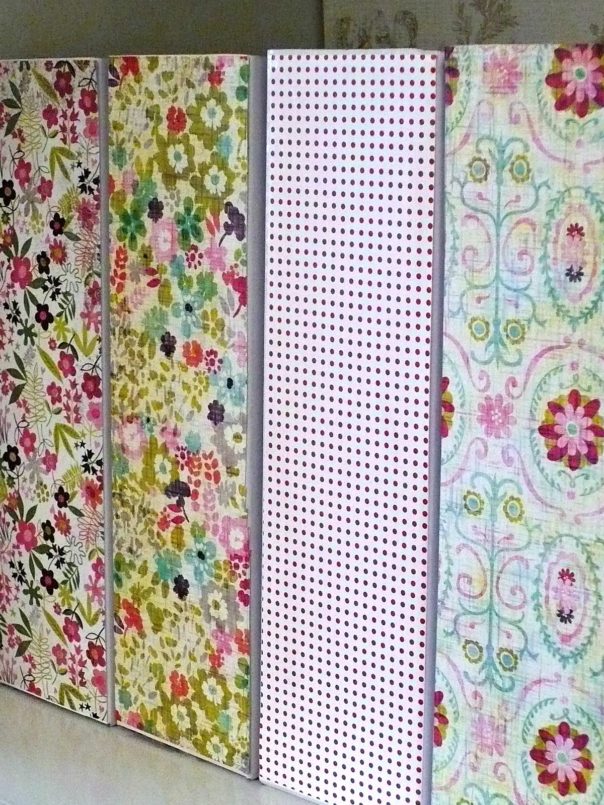 I'm a lazy crafter sometimes! So I chose not to cover the sides since,  except for one side, they wouldn't be seen in the way I have it set up. I did cover the outside of the last one because it is visible (but I could arrange my books so it wasn't). It's up to you. I was feeling lazy and didn't feel like tracing and cutting out sides 🙂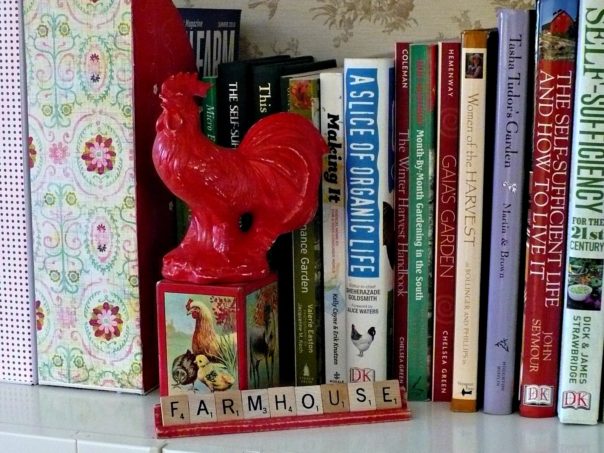 I'm not going to label them right now. I don't think I need to since I know what's in them. Of course if I had done a whole long  row of magazine holders I would label them. I'd be confused as to what was where. But these four I think I can manage without a label.
Voila!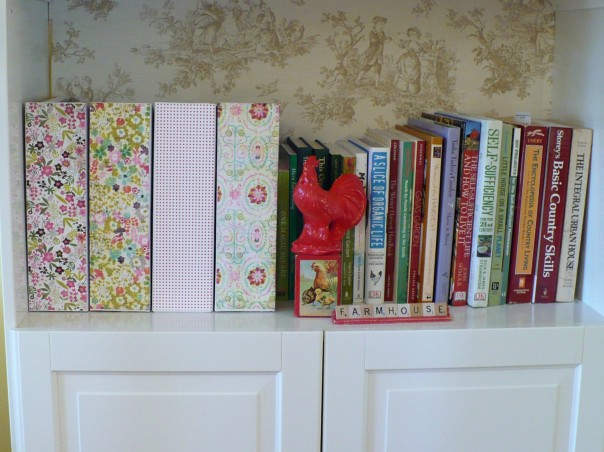 Inexpensive, personalized magazine storage  (you can put other things in them besides magazines you know).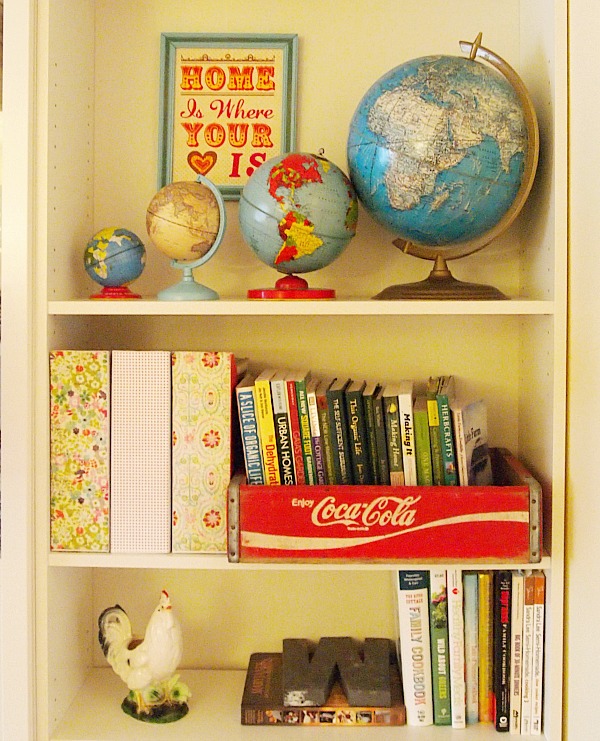 Also, if  you decide to change color schemes… well… easy peasy, they can be changed since all you need to do is change out the fronts.