Simmering Holiday Potpourri DIY Jar Gift.
There are many times that I will buy a commercially made gift for someone in my family or a friend. However, I LOVE being able to make something to give instead of buying it. I think the reason why I love making gifts so much is that I know how great it feels when someone gives me a homemade gift. I know that they put a lot of thought into it and wanted to provide me with a special gift from the heart. This year, I am making these Holiday Simmering Potpourri DIY Gift Jars!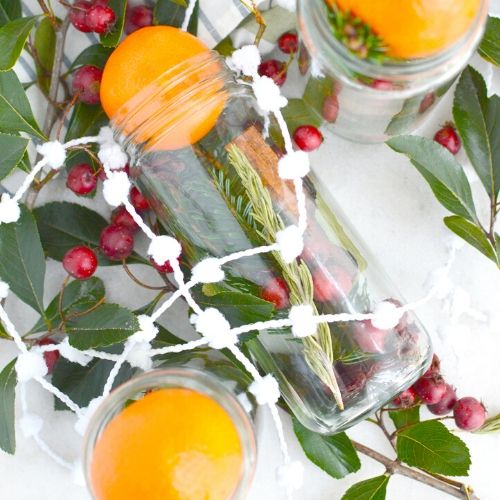 Disclosure: This post may contain affiliate links to Amazon and/or Etsy, which means that I may earn a small commission from some of the links in this post. Please see our Disclosure Page for more information.
These simmering potpourri DIY gift jars are the perfect way to show that you care for someone. They are fragrant, easy to make, and will put a smile on anyone's face who receives one.  Make them for teachers' gifts, neighbor gifts, friends' gifts, or anyone else you think would love one. I recommend making some for yourself while you are at it too! 🙂
Holiday Simmering Potpourri DIY Gift Jars
Materials
Here is a suggested list of ingredients per gift jar. You may adjust the amounts as best fits your preferences and for what you may have on hand, and of course, the size of your jars.
Large glass jars
1-3 clementines or small oranges depending on the size of the opening of your jars.
About ¼ cup of fresh or dried cranberries
Clusters of crab apples (these stay on trees nicely until early winter in many regions. If not available, you can look for baby apples at the store or go with dried apple slices).
Dried rosemary or dried rosemary sprigs
Small pieces from fir trees
Cinnamon sticks
Directions
1. Rinse and dry the fir swags and crab apples before placing in the jars to make sure there aren't any little crawling friends going into the gift jars.
2. If you choose to cut the citrus fruits open, you'll want to wait until the day you'll be giving them out to ensure they are fresh and then encourage the recipients to add water and shimmer the ingredients within 24 to 48 hours. 
3. Try to avoid gifting the jars with water already in them as the appearance of the ingredients may start to change before you have a chance to hand them out.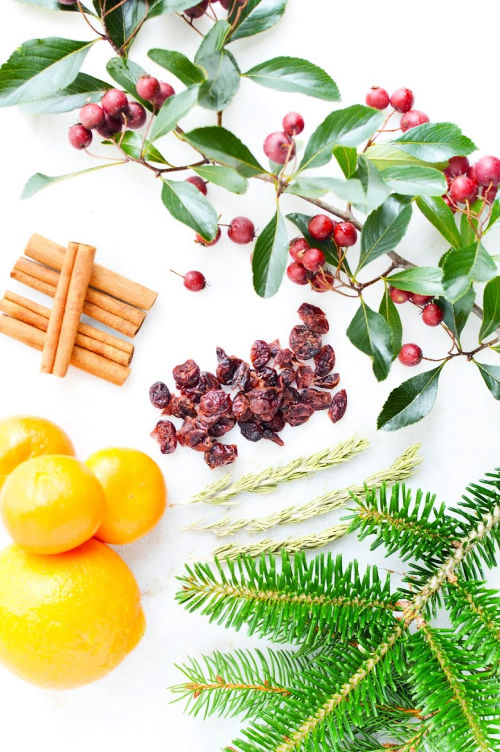 4. With the tips above in mind, assemble the goodies and start to fill the jars. Depending on the size of the opening, you may want to set the heavy fruits on the bottom or slide in the longer ingredients first.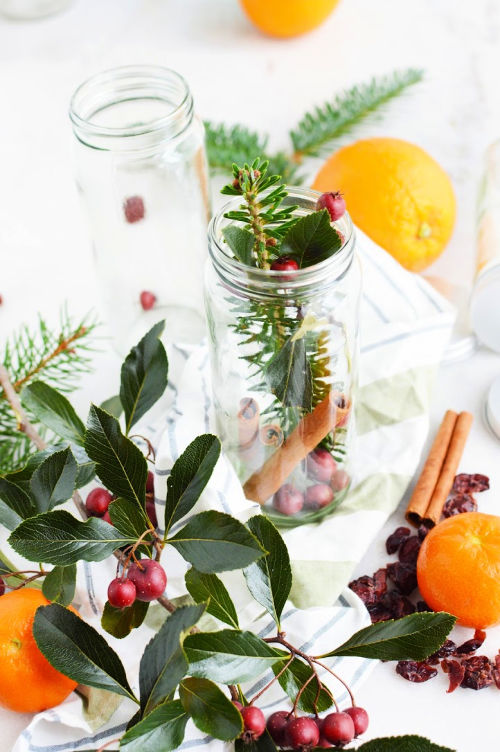 5. Add the lids and maybe some festive ribbon to help hold everything in and add a little sparkle to your holiday potpourri DIY Gift Jars! 
To Use
Add 6 cups of water, bring to a boil, then turn down to a simmer for about 2 hours, keeping a close eye on the water level to ensure the pot does not dry out. Enjoy a fresh, holiday scent while the DIY potpourri simmers!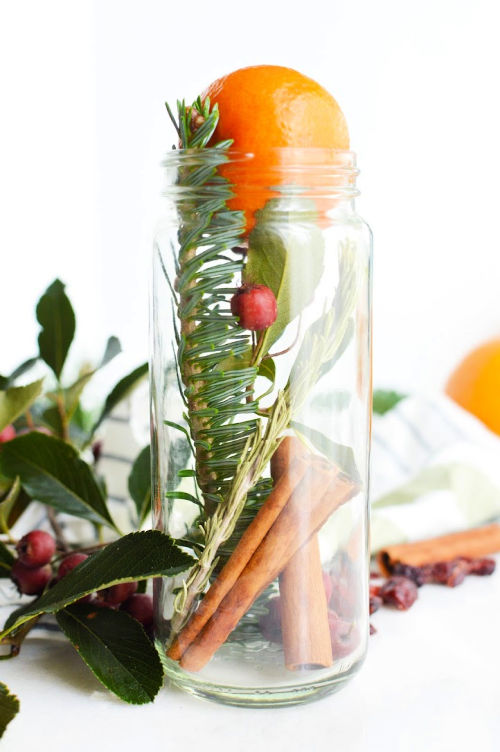 What is your go-to holiday scent?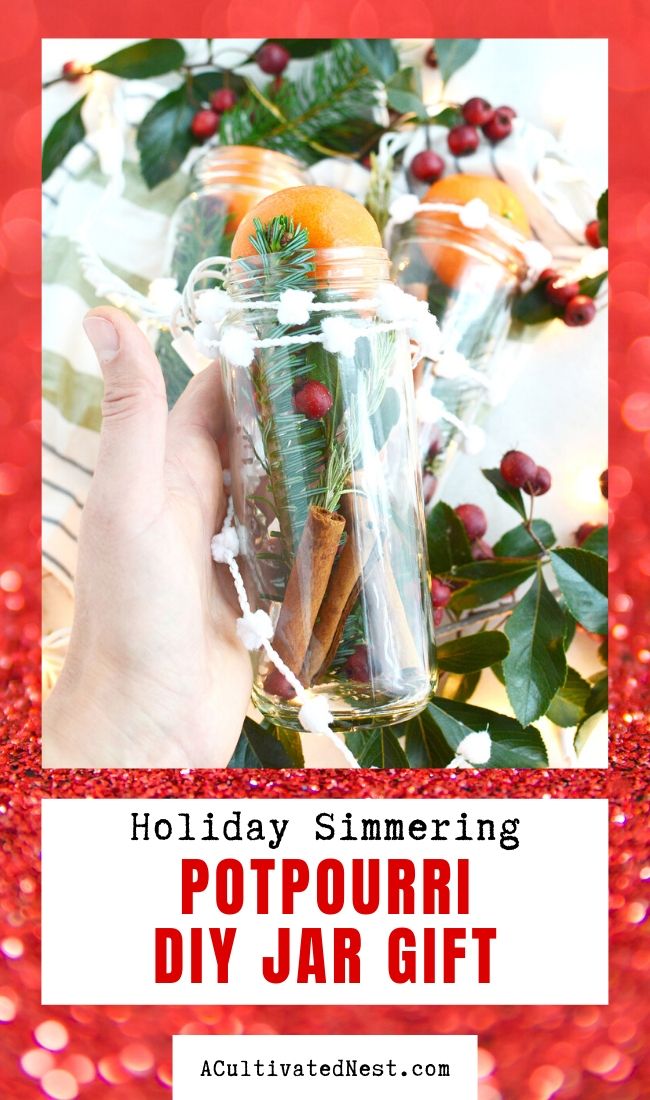 You might also be interested in: 8 Natural Ways To Make Your Home Smell Amazing