Have you seen any character based wine glass candle holders recently? They're so cute, and can make great decor for any season. I've been wanting to make one of my own for a while, and since Christmas is coming up, I figured now would be a great time! After all, there are so many cute Christmas characters to choose from! In the end I chose to make the Grinch, since my kids are big fans of both the original animated Grinch movie and Jim Carrey's live action Grinch. If you want to make your own, here's my tutorial on how to make a Grinch Wine Glass Candle Holder!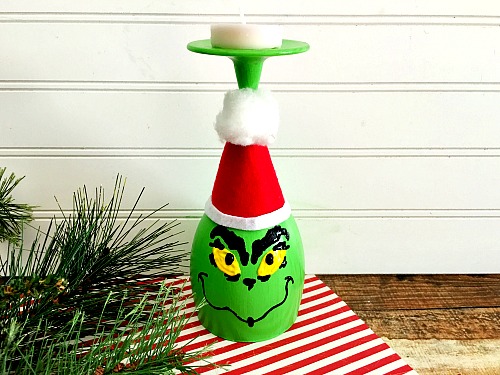 Disclosure: This post may contain affiliate links to Amazon and/or Etsy, which means that I may earn a small commission from some of the links in this post. Please see our Disclosure Page for more information.
If you want to make some frugal DIY holiday decor, then you have to try this project! I didn't want to use any of our wine glasses and mess up the set, so I just went to the dollar store and got one for a dollar. The other materials I already had on hand, but they're not pricey either.
I did this project while my kids were in school so they didn't get to help out with this one, but I had so much fun painting the Grinch's face on, so I bet they would, too! You could get a glass for each of your kids and let them customize the Grinch's expression however they like!
Grinch Wine Glass Candle Holder Christmas Holiday Craft
Materials
Lime green multi-surface craft paint
Yellow and black puffy paint
Red and white felt
Cotton ball
Paint brush
Votive candle
Wine glass (you can get one from the dollar store)
Directions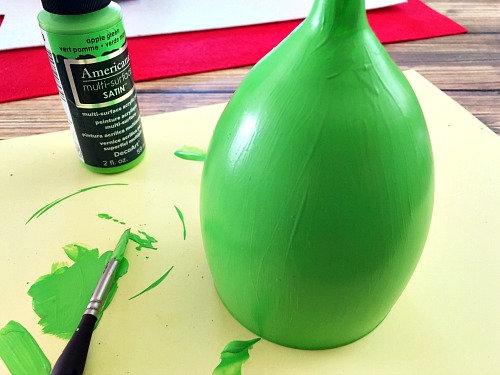 1. Before you start, put a piece of old newspaper down on top of your work surface.
2. Paint the inside and outside of your glass lime green using your paint brush and let dry (use a hairdryer for a faster dry).
3. Now paint a second coat on the outside of your glass and let dry.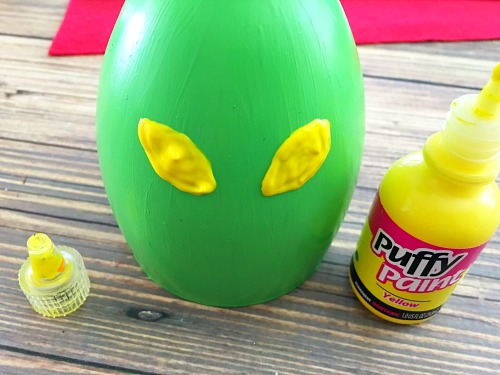 4. Set your wine glass upside down and on the front of your glass, use your yellow puffy paint to draw two football shaped eyes pointed slightly downwards at an angle.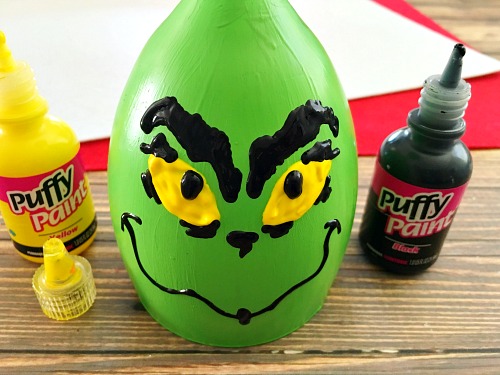 5. Now use your black puffy paint to draw on the Grinch's mouth, nose, thick eyebrows, and the small details in and around his eyes and let dry.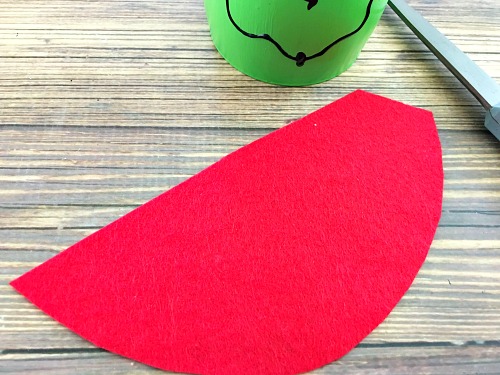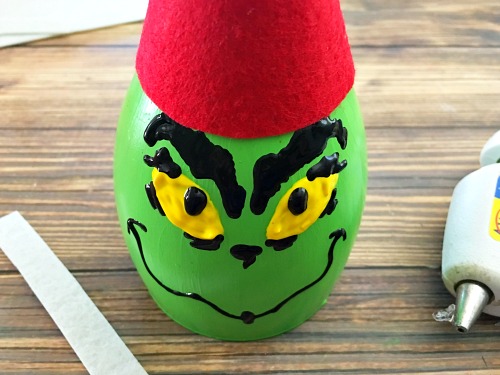 6. Cut and fold a piece of red felt into a cone shape and glue it around the stem of the glass.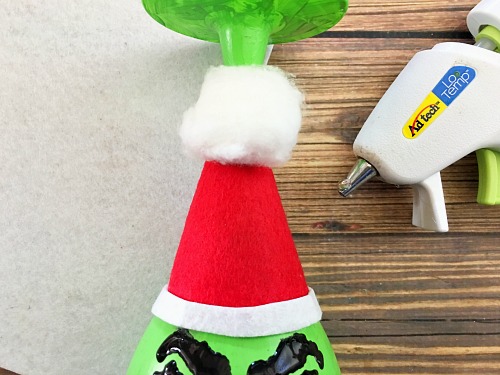 7. Now glue a thin strip of white felt around the bottom on the hat and a cotton ball to the top of the hat (be careful not to glue this too close to the very top where the candle will be).
8. Set a votive candle on top for looks.
Then you can display your DIY Grinch wine glass candle holder!
Have you ever made an upside-down wine glass candle holder before?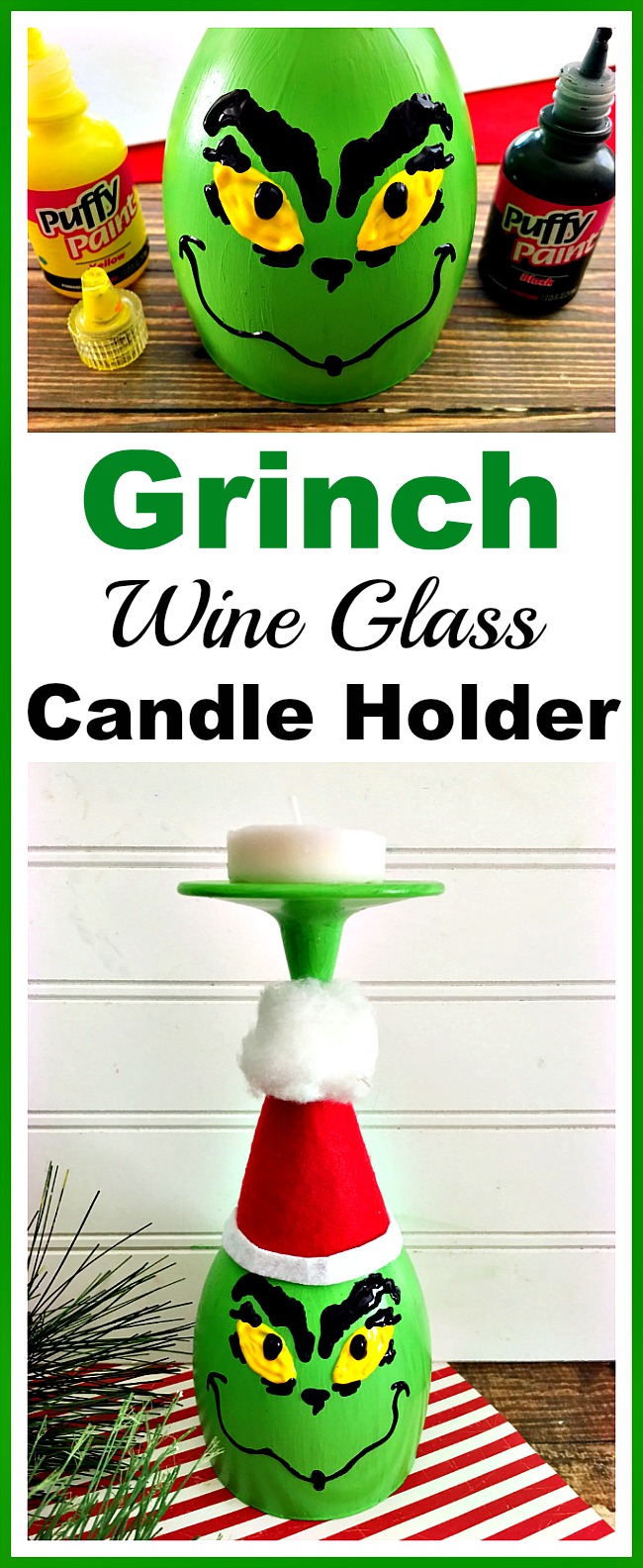 This post contains affiliate links to Amazon. Please see our Disclosure Page for more information.
You might also be interested in: