Easy Bathroom Organizing Tips.
Is your bathroom cluttered and overwhelming? Maybe it's small, and you need to utilize all your space. Or maybe you have several family members, and you just don't seem to have enough space for everyone's stuff. I know that my bath area has a lot of items to store, and I wanted to find a few ways to organize that area of the house. So check out these 12 Genius Bathtub and Shower Organization Ideas to help get a tidy and organized space!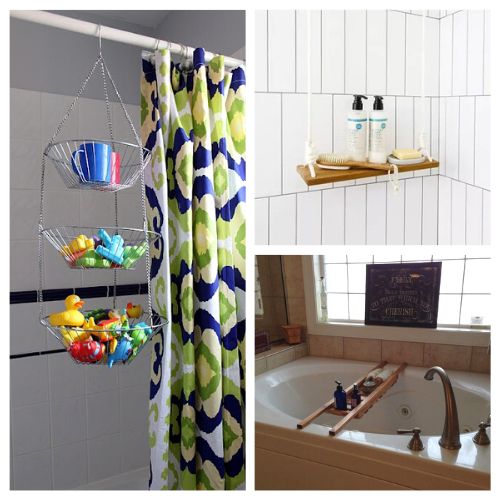 Disclosure: This post may contain affiliate links to Amazon and/or Etsy, which means that I may earn a small commission from some of the links in this post. Please see our Disclosure Page for more information.
How you organize your bathtub or shower area should be customized to your particular needs. Do you have kids, and need to organize toys? Do you have teens, and need to organize a lot of haircare products? Whatever your particular needs, the shower and bathtub organization ideas are sure to help!
12 Genius Bathtub and Shower Organization Ideas
Here are some tips to help make organzing your bathtub and shower a bit easier:
Hanging storage for the win. Most of these storage solutions are hanging; this is so you don't take up shelf space on the edge of the tub. Or maybe you have a free-standing tub that doesn't have sides.
Stay away from metal. I think I would try to stay from metal to alleviate your rust problems. Metal might work for your storage if it is out of water range.
Add drain holes. If you are making the basket storage solution, be sure to add holes in the bottom so water can drain out, to avoid growing mold over time.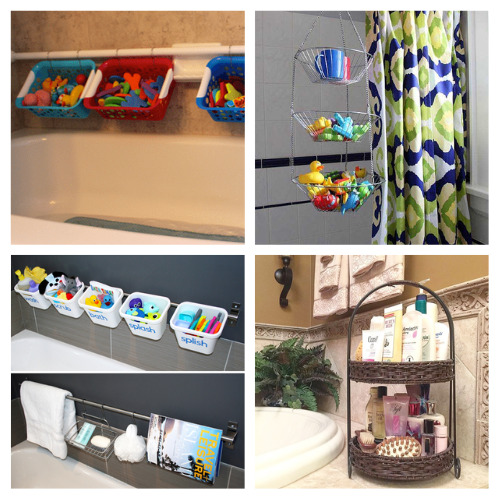 1. Bathtub Toys Organization from The Inspired Home
2. Hanging Bath Toy Storage from 8Foot6
3. Hanging Storage from Blue I Style Blog
4. Bathtub Caddy from Blue I Style Blog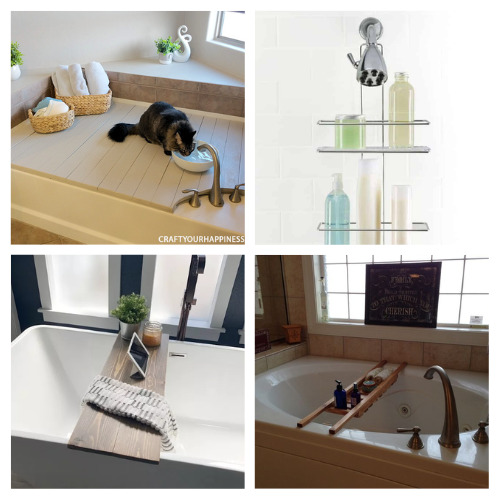 5. How to Make a Removable Bathtub Cover from Craft Your Happiness
6. Hanging Shower Storage from Chatfield Court
7. Bathtub Tray from Tiffany from Dream Design DIY on Home Talk
8. Bathtub Caddy from Gabe on Home Talk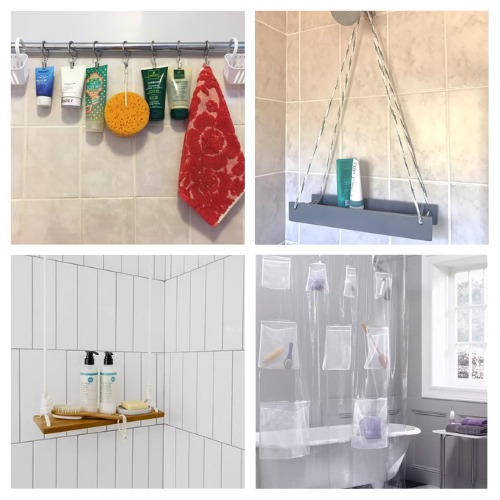 9. Shower Storage for Less Than $20 from Amanda C on Home Talk
10. Hanging Shower Caddy from Thea on Home Talk
11. Hanging Swing Shelf from Deeply Southern Home on Home Talk
12. Storage Shower Curtain from Home Talk
What kind of bathtub or shower organization do you use?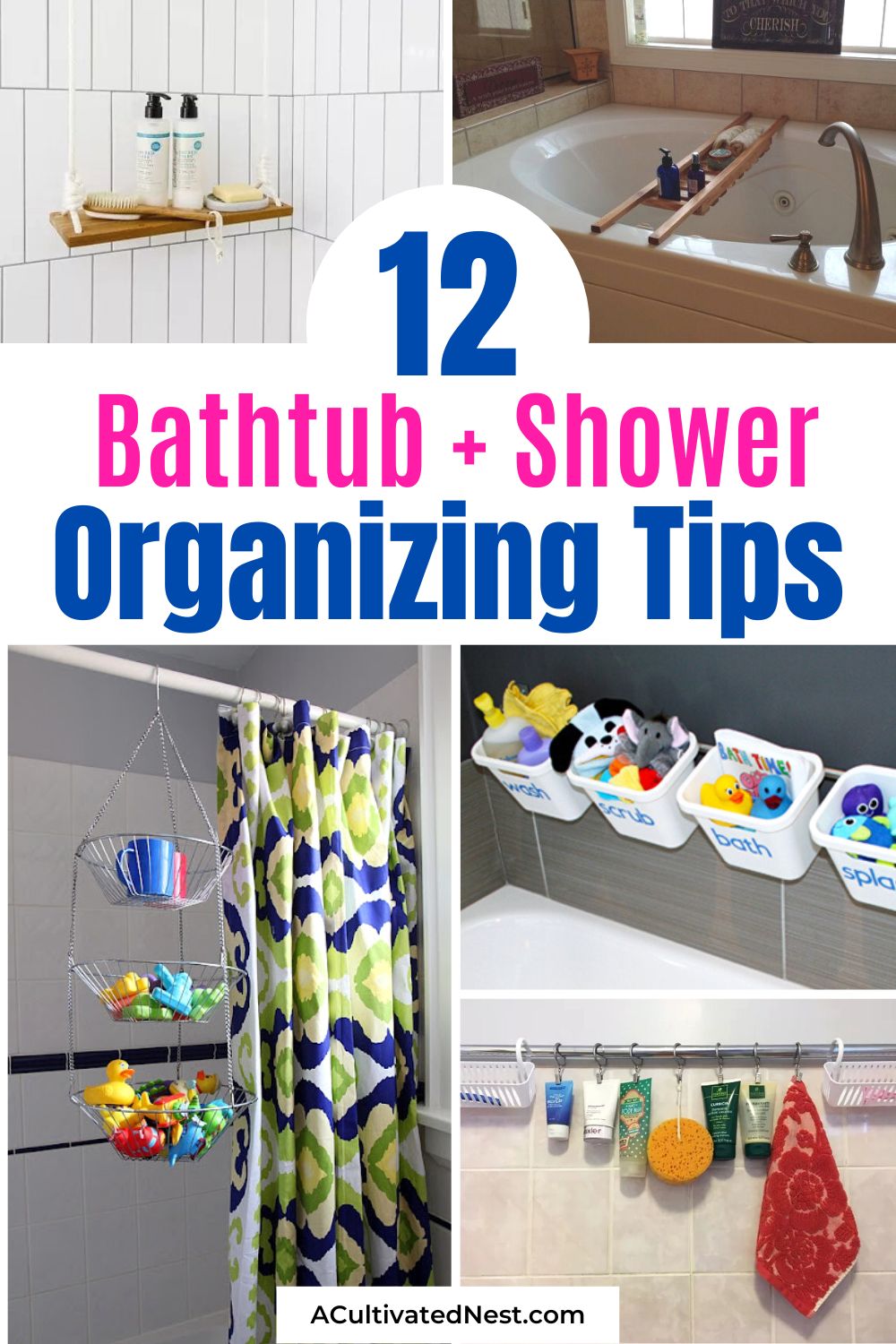 You might also be interested in: 20 Genius Dollar Store Bathroom Organization Hacks