How to Make DIY Etched Glass.
Want to try a new hobby or make some homemade gifts for your loved ones? Etched glass crafts can be fun to make, look gorgeous, and are budget-friendly. And you can be so creative and original with them! They make perfect customized gifts! Check these 16 Fun Etched Glass Crafts for something new to try!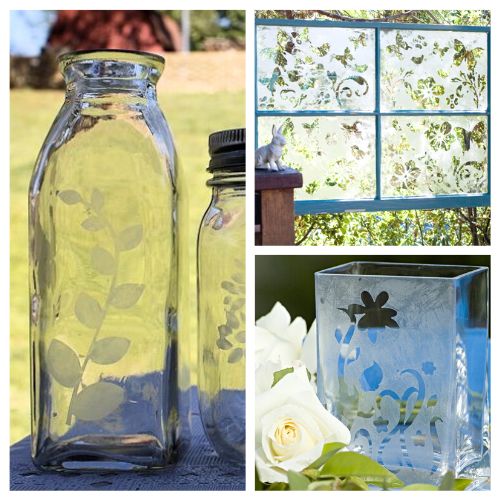 Disclosure: This post may contain affiliate links to Amazon and/or Etsy, which means that I may earn a small commission from some of the links in this post. Please see our Disclosure Page for more information.
With etched glass crafts you can create glass that features your preferred words or graphics. It's a lot of fun!
16 Fun Etched Glass Crafts
Here are some things you'll need to do these etched glass crafts:
Grab some etching cream! Most of these glass etching crafts use etching cream to make the frosty-looking glass projects. There are several kinds, so you can find the best type for your project.
You will need some stencils! To make some of these crafts, you need stencils. Check out all these stencils for various themes, holidays, and occasions.
Work in a well-ventilated area! The glass etching cream is quite stinky! So be sure to work in a well-ventilated area! Also, wear the appropriate hand and skin protection. You don't want this on your skin!
1. Glass Etched Votives from Create Craft Love
2. Glass Etch Vinyl Wall Art from Create Craft Love
3. Monogrammed Easter Egg Ornament from Create Craft Love
4. Etched Wine Glasses with a video from Running with Sisters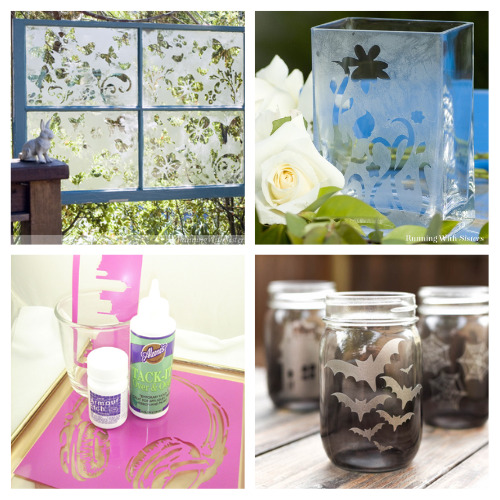 5. Window Etching from Running with Sisters
6. How to Etch a Vase from Running with Sisters
7. How to Create Glass Etching Crafts from Jennifer Perkins
8. Etched Mason Jar Halloween Luminaries from A Pumpkin and A Princess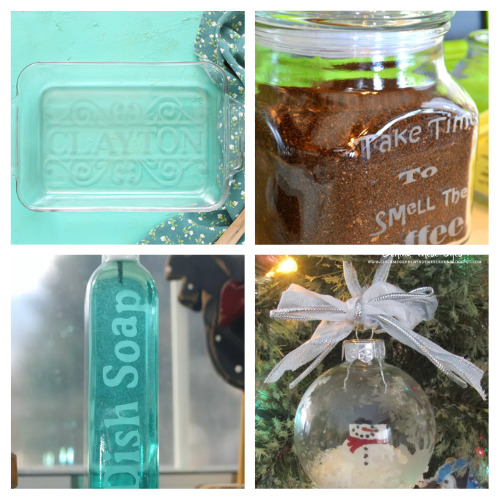 9. All You Need to Know About Glass Etching from The Craft Patch Blog
10. DIY Etched Coffee Station from H2O Bungalow
11. Etched Glass Soap Bottle from Home Talk
12. Etched Glass Ornament from Home Talk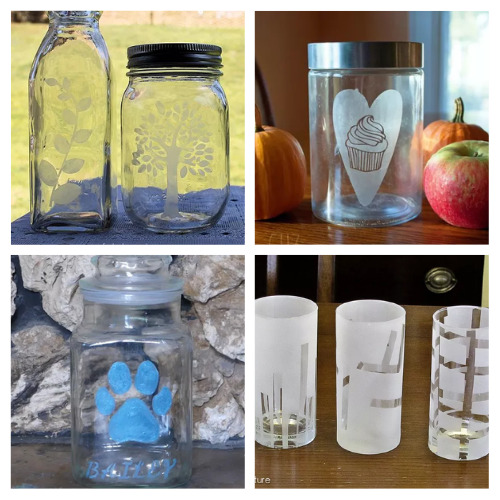 13. How to Etch Glass in 5 Minutes from Nancy at Craft Your Happiness on Home Talk
14. Etched Glass Dog Treat Jar from Brittany | Sarah | Sam on Home Talk
15. How to Add Color to Etched Glass from OnTheFly…DIY on Home Talk
16. Get the Look of Etched Glass with Spray Paint from Reposhture Studio – Kim on Home Talk
Do you have any etched glass crafts on your to-do list?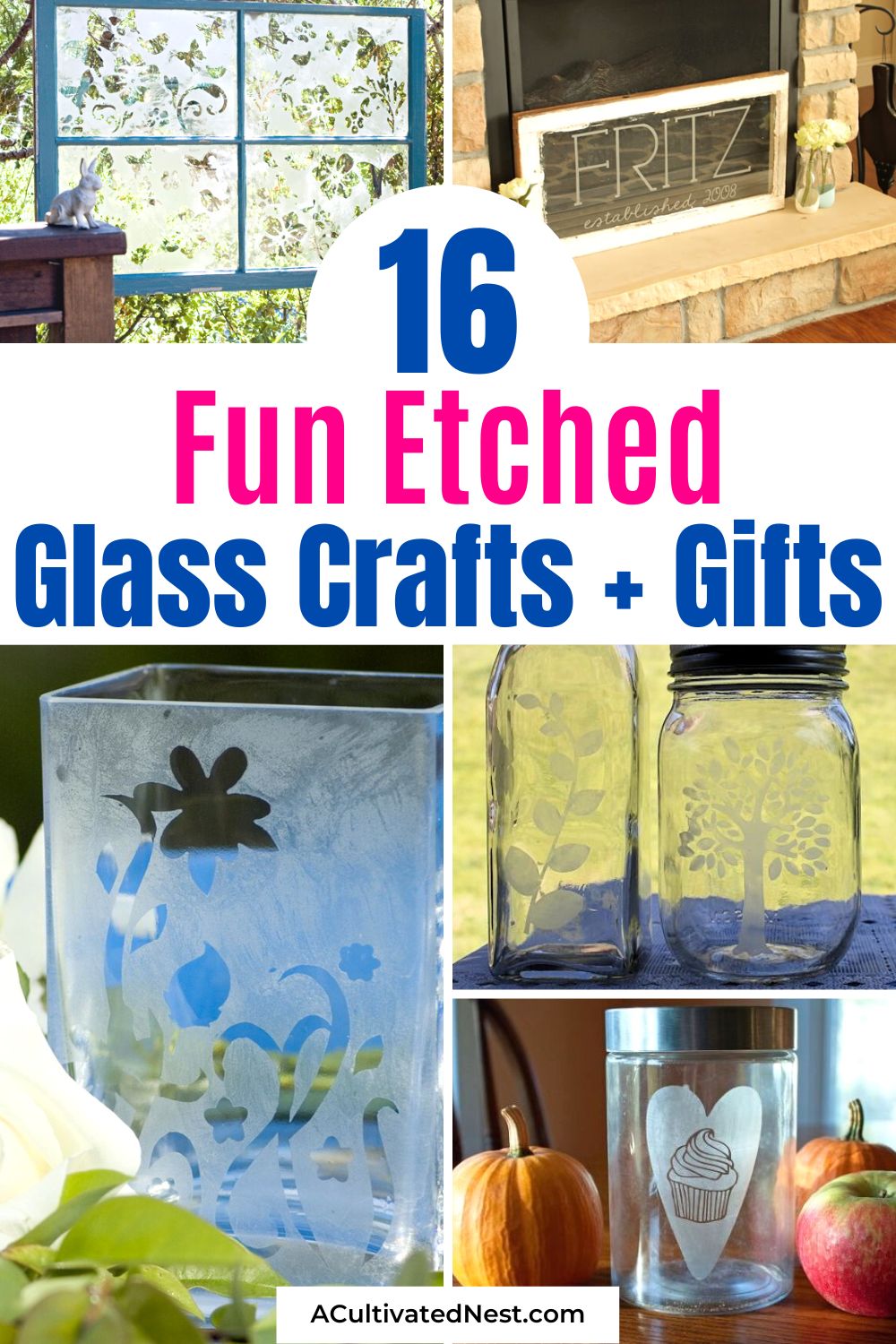 You might also be interested in: 15 DIY Coasters That Make Great Gifts