Easy Homemade Laundry Detergents.
Are you looking for an affordable and natural way to wash your clothes? If so, you'll love making your own laundry detergent. Made with just a few simple ingredients, these detergents are perfect for budget-minded families. Plus, they're gentle on your clothes and safe for sensitive skin. So why not give some of these 12 Frugal DIY Laundry Detergents a try? Your wardrobe (and budget) will thank you!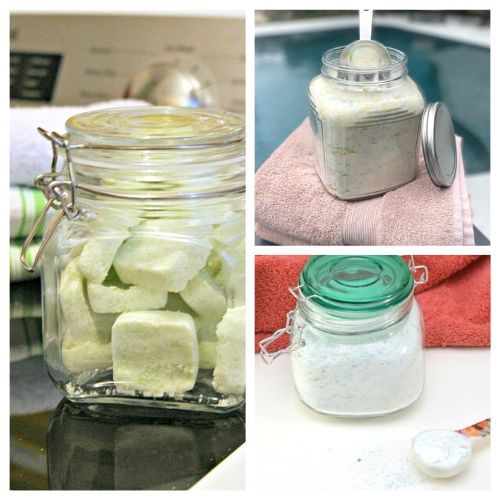 Disclosure: This post may contain affiliate links to Amazon and/or Etsy, which means that I may earn a small commission from some of the links in this post. Please see our Disclosure Page for more information.
With the cost of many things constantly on our minds, I know I am always looking for ways to save money. Making your own at home laundry detergent is generally one-third less expensive than using store bought detergent, especially if you prefer naturally derived brands.
12 Frugal DIY Laundry Detergents
Here are some tips to consider before starting on your homemade laundry detergent:
There are a couple of different ingredients you can use as the basis for your DIY laundry detergent. One common ingredient is grating soap bars, but some people also use borax.
You can add in your own scent using essential oils to get exactly the smell you desire when making your own DIY laundry detergent.
Just because these laundry detergents are natural/homemade doesn't mean they work great with all skin types. If you have sensitive skin or have a history of reacting to laundry detergents, you may want to make a small batch and just wash a few items first, to see how your skin reacts. You may be sensitive to one of the ingredients in the detergent, or any essential oils used. But there are many different ways that you can make your own laundry detergent, so if one recipe doesn't work for you, there are several others below that you can try!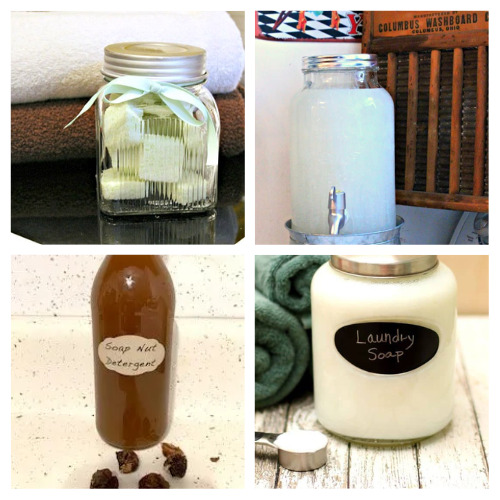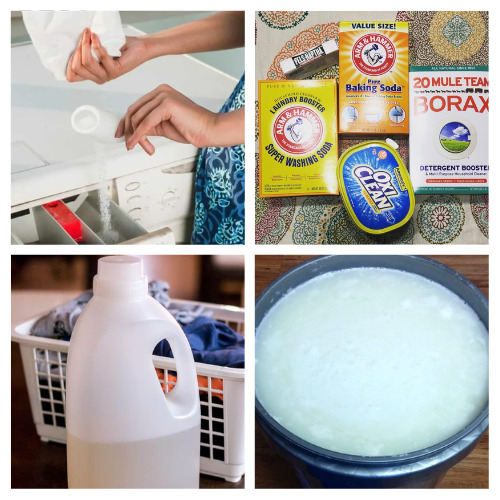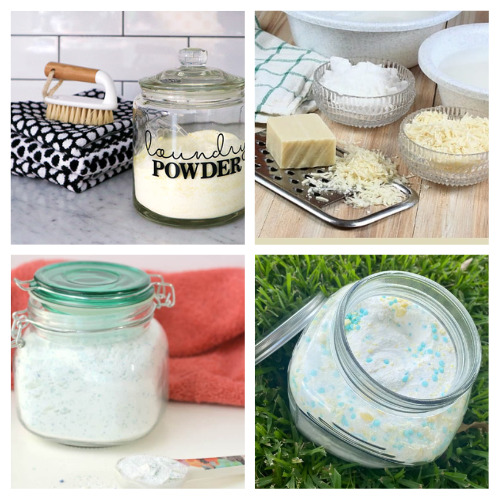 Have you ever made your own DIY laundry detergent? What did you make yours out of?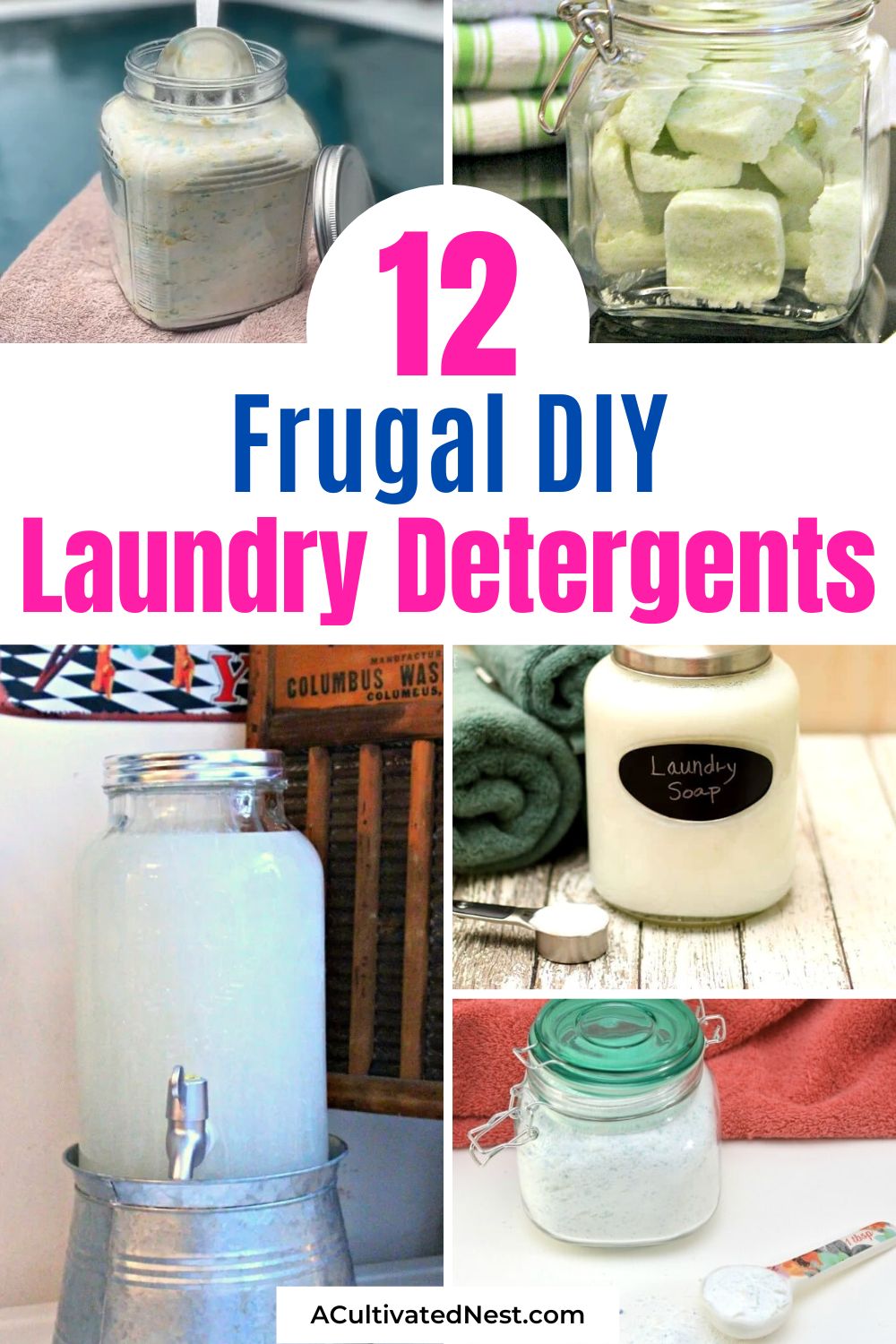 You might also be interested in: 12 Incredibly Clever Laundry Hacks