My goal this summer is to add to my DIY cleaning products collection. I decided to start with a DIY laundry detergent. We do lots of laundry in my house, so I knew it could save us a lot of money. But rather than make a liquid detergent, I decided to make something even more convenient- DIY detergent tabs! Here is how to make your own Homemade Laundry Detergent Tabs!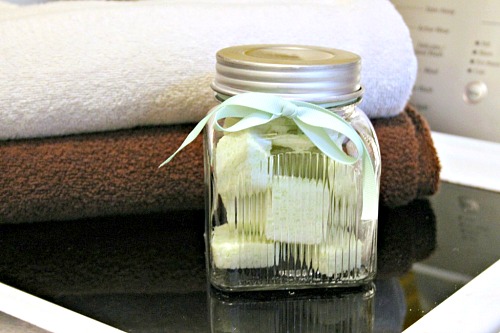 Disclosure: This post may contain affiliate links to Amazon and/or Etsy, which means that I may earn a small commission from some of the links in this post. Please see our Disclosure Page for more information.
It's super easy to make your own homemade laundry detergent tabs, and they're so convenient to use! They also make it easier for your kids to do their own laundry, as they don't have to bother with measuring detergent. They can just through their clothes in the machine, toss in a tab, and turn it on. That's as easy as it gets!
Homemade Laundry Detergent Tabs
Materials
1 bar of gentle soap (I used Mrs. Meyers Daily Bar Soap. You can also use Dr. Bronner's or Ivory)
1 cup washing soda (this can sometimes be found in the laundry aisle of the grocery store)
1 cup baking soda
1/3 cup Epsom salts
1/2 cup laundry scent booster granules (any brand/scent you prefer)
1/2 cup white vinegar
Ice cube tray or square silicone mold
Directions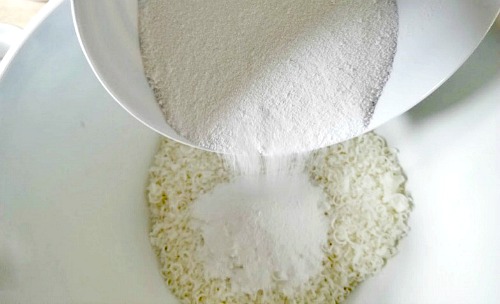 1. Using a cheese grater, grate one bar of soap into a large bowl. Add washing powder and baking soda to bowl.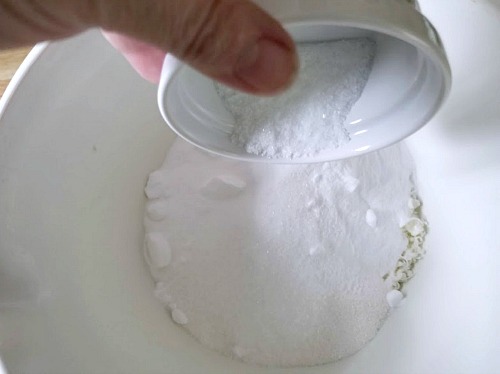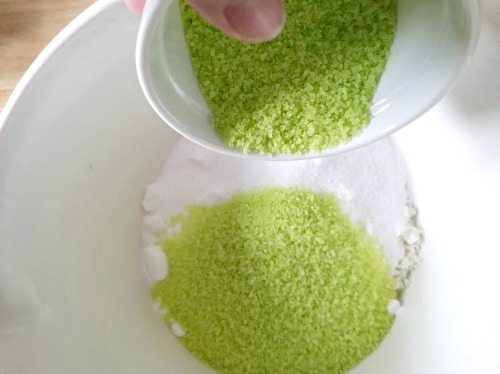 2. Add Epsom salts and laundry booster granules. Mix everything together thoroughly.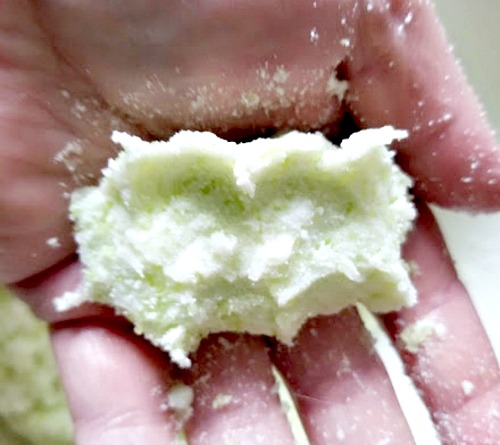 3. Add vinegar. It will fizz a bit, but that is just the vinegar reacting with the baking soda. Mix the ingredients until you can form a small ball when you squeeze it in your hand. If the mixture is too dry after adding the 1/2 cup of vinegar, add more, 1 tablespoon at a time.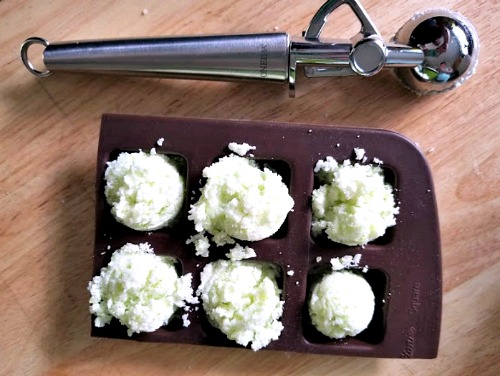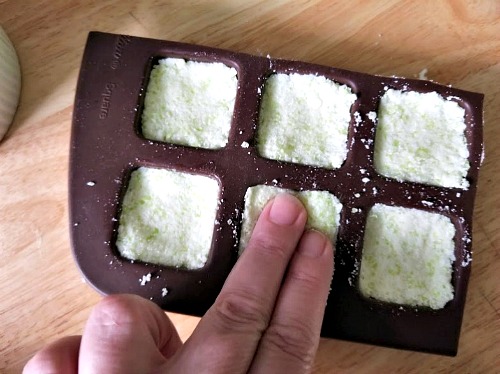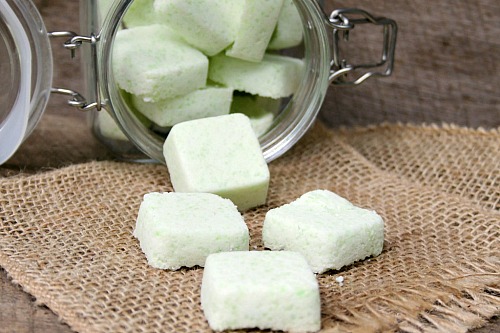 4. Using a spoon or small ice cream scoop, add the mixture to a mold or ice cube tray. Press firmly. Allow to dry completely. I usually let it sit overnight to make sure it's completely dry. Then pop out and store your homemade laundry pods in an airtight container.
To Use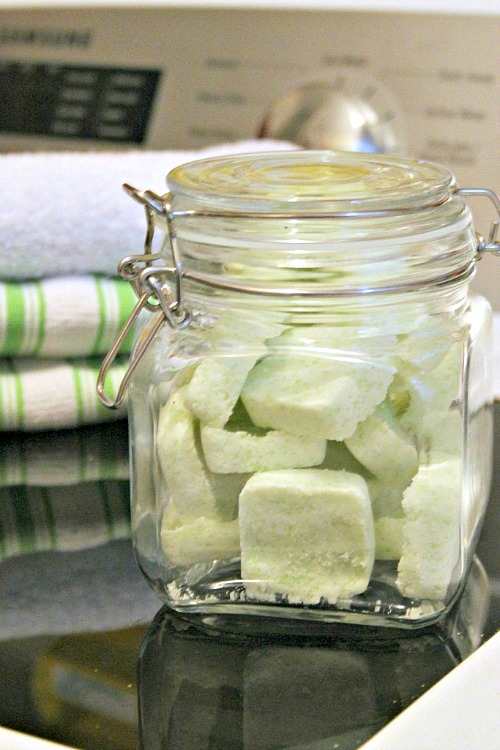 When you're ready to do laundry, drop one tab in with the clothes. These are safe to use in HE washers and you can use these in both front and top load washing machines.
Have you ever used homemade laundry detergent before, as tabs, powder or liquid?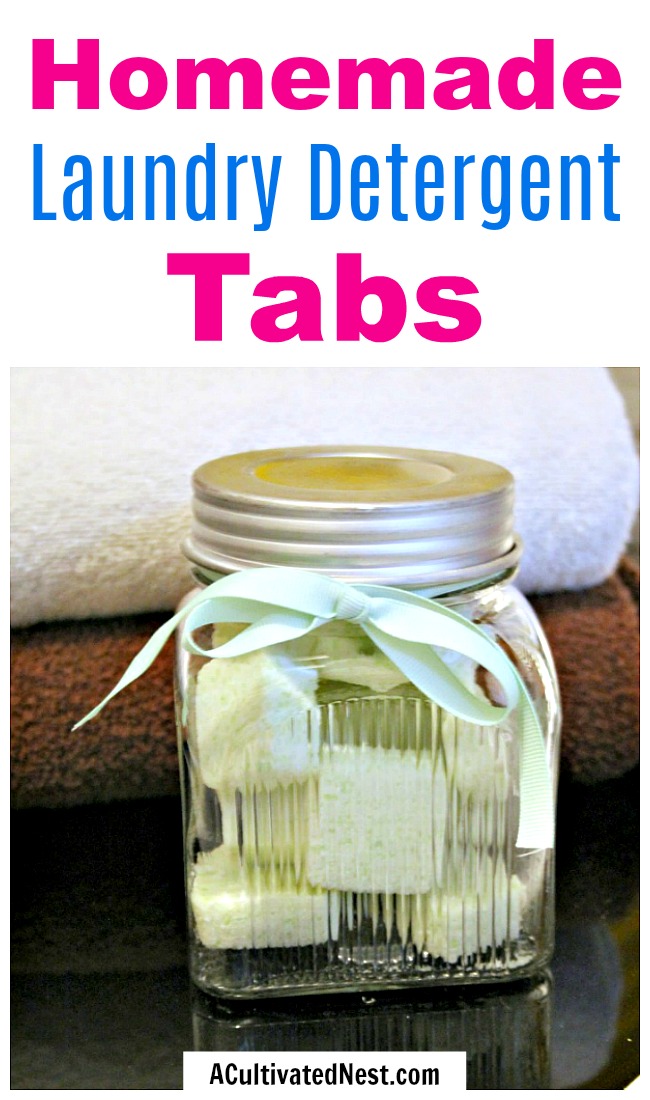 You might also be interested in: 10 Frugal DIY Laundry Products